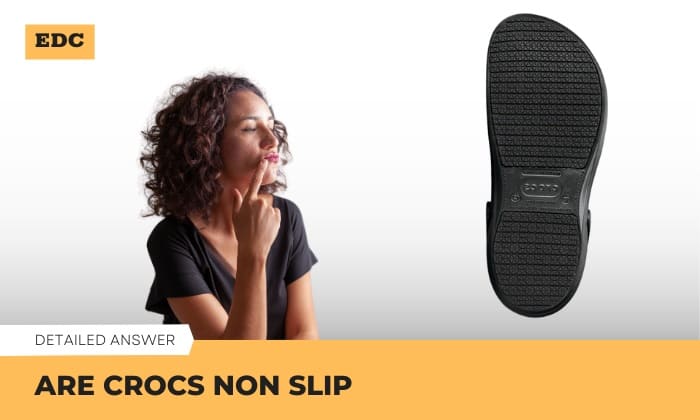 Most of the Crocs clogs you see in-store offer decent traction. However, only a few are certified with ASTM F2913-11, the standard test that assesses how well a work shoe's outsole performs on different surfaces.
So, are Crocs non slip and suitable for work? Yes, selected shoes with Crocs Lock™ slip-resistant outsoles to help workers walk safely on slippery flooring.
Non-slip Testing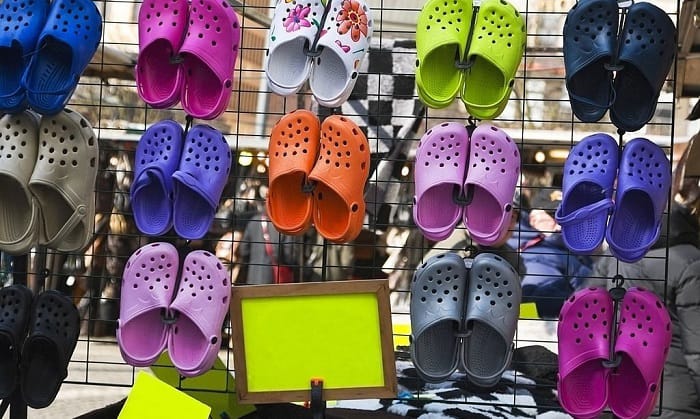 Based on an independent test conducted by Foot Art Shoes, Crocs Lock™ slip-resistant tread exceeds 0.45 dynamic coefficient of friction (COF) on the following surfaces:
Dry: 0.84
Greasy/wet: 0.55
Oily: 0.55
Wet: 0.75
Soapy: 0.50
With the Mark II machine, specific work clogs were also tested to comply with ASTM F1677 at Intertek Lab. Findings also revealed that non-slip Crocs for Work work well even on the quarry tiles in restaurants.
One reason behind these clogs' excellent slip-resistance is the Crocs Lock—the specialized treads constructed to prevent the user from slipping, especially on slippery surfaces. They are constructed from the same soft, foamy material that makes up the entire shoe, the Croslite.
Caveat: It is not realistic to expect any shoe model can be 100% slip-resistant. You still need to take precautionary measures and eliminate the hazard whenever possible.
Best Non-slip Crocs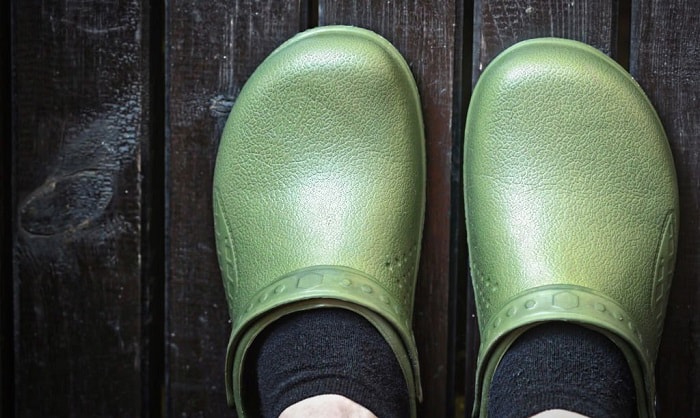 Most of the information you need regarding Crocs non-slip work shoes can be found under "Crocs at Work" on its website. But here, we're sharing our honest-to-goodness evaluation from our experience, as well as other users on e-commerce sites and Reddit.
1. Hospitality Range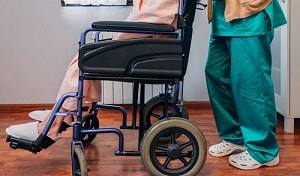 Whether taking tourists around the city's historical places, bartending, or cleaning hotel rooms, you will benefit from the Crocs slip-resistant Bistro. A best-seller in the brand's line of ASTM-approved shoes, it features enclosed waterproof uppers to prevent dirt, cleaning products, or food spills from getting into your feet.
Thanks to the Croslite foam, they can be cleaned up quickly. Anyway, these non-slip Black Crocs hide the dirt well, but they are also available in white to match light-colored uniforms.
Not to mention, the Croslite is also responsible for providing lightweight comfort for prolonged standing and long walks. Plus, the roomy fit provides ample wiggle room for your toes. However, their pivoting backstraps are at a fixed length.
If you need to adjust the straps for a more secure fit, check out the Bistro Pro LiteRide. Besides that, the clogs feature LiteRide insoles that are softer and lighter than the previous models. Yet, despite the name, Bistro Pro is slightly heavier. Nevertheless, they are both stretchy, meaning no break-ins are needed.
2. Kitchen Range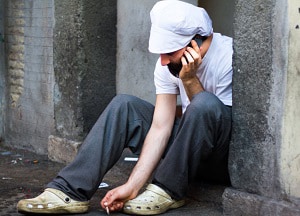 Although the Crocs non-slip for restaurant workers like the Bistro is exceptional as it is, we find them more appropriate indoors because their Crocs Lock picks up dirt. The Specialist II would be our top recommendation for waiters who split time between serving al fresco diners and kitchen or cooks who work in a food truck.
Though these clogs are found on the Work Crocs non-slip options, they feature regular treads that are far easier to clean than Crocs Lock. Even so, they are still grippy for general use.
Moreover, their enclosed uppers are also waterproof and reinforced around the metatarsal area to prevent food from leaking into the footwear. But if you need something more breathable, then consider the Specialist II with vents.
Like any shoe with Croslite, these clogs are comfy straight out of the box. Even better, they feature nubbed footbeds like a massager. This way, your feet won't get sore as you rush to take orders from customers or mix ingredients in the kitchen.
3. Medical Range
It's wise to invest in comfortable shoes like the unisex On-The-Clock clogs, especially if you're rushing from one ward to another attending to several patients. So far, their anti-slip treads are on point!
On top of that, they are enclosed at the front and the back. Hence, they resemble more like closed shoes than Crocs' iconic clogs, making them less casual and appropriate for hospitals.
Other options include the Crocs non-slip women's clogs called the Neria Pro II or the Mercy, which are both designed to conform to the shape of the average female's feet. The only difference between the two ladies' shoes is that Mercy has slightly raised heels while the other one is a bit flatter.
The only downside to wearing closed shoes is that they feel less breathable than their vented counterparts. But in most airconditioned workplaces, this is not a big deal.
Tips to Make Crocs Non-slip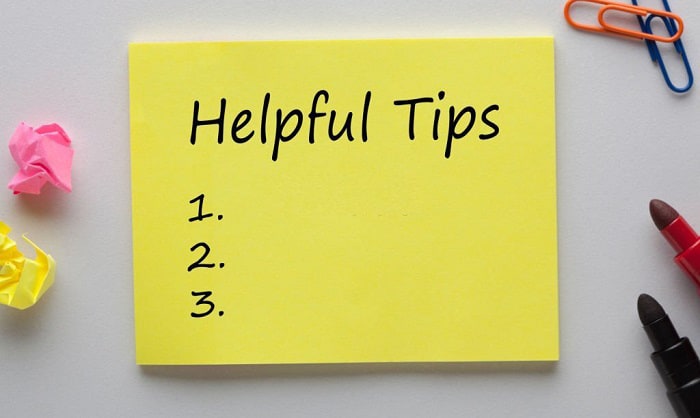 No matter how well-designed your slip-proof Crocs clogs are, their treads will abrade after some time. But don't chuck them into the trash bin just yet until you've tried re-shaping the lug patterns. Here's how:
Tip #1: Cutting the treads with a heated knife
Place the bait knife's pointy end by a torch or stove and start carving the old lugs. For Crocs with tread patterns that are flattened completely, just cut out straight V-shaped lines across the soles.
In essence, the hot knife helps soften and melt the material. If you notice that it's getting harder to cut with it, simply re-heat the blade.
Note that molten plastic smells nasty. If you plan to do this, prepare a workspace outdoors and wear a facemask.
Tip #2: Using Truck Bed Coating
If you don't have one available in your garage or workshop, you can buy a Truck Bed Coating from Rust-o-Leum and aluminum oxide granules.
Flip over the clogs so that the soles are facing you, and spray a thick layer of Rust-o-Leum Truck Bed Coating on them. Next, sprinkle the aluminum oxide granules onto the soles. Then tap each shoe to remove the particles that didn't stick to the coating.
Apply another coating and sprinkle more granules. Lastly, seal them with the Rust-o-Leum Truck Bed Coating, then let them air dry.
Frequently Asked Questions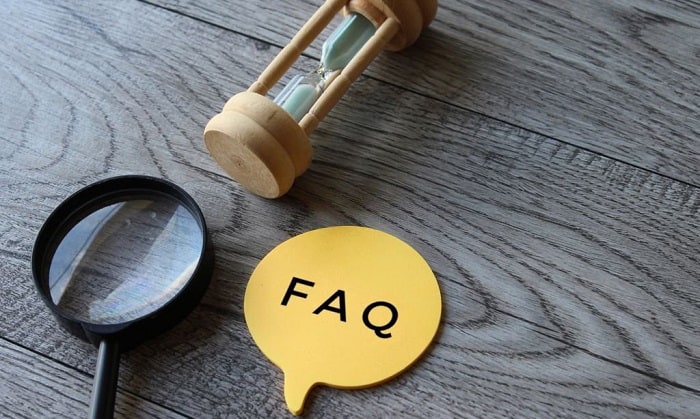 Are all crocs non-slip?
The majority of the Crocs clogs have ample traction, but they may not be suitable for jobs requiring slip-resistant footwear features for slick, wet, or greasy floorings. In this case, consider checking the brand's ASTM-tested slip-resistant shoes Crocs Lock collection.
How do you tell if your shoes are non-slip?
If you're in any of Crocs' official stores or one of their authorized distributors, just check the label of the shoes. Alternatively, you can look for "Croc Lock" etched on the treads on the bottom of Crocs clogs. For online shoppers, read the product description to see if the clog features Crocs Lock.
You can also put on the shoes and try walking on a slippery surface where there's a handle or something you can grab onto to support yourself. If the shoes feel grippy, it means they're non-slip.
Conclusion
Are Crocs non slip? We know this article gave you a long answer, so here's a short recap of what we discussed:
While not all clogs are ASTM-tested for slippery surfaces, Crocs released a line of clogs specifically designed for workers whose jobs expose them to such wet and greasy environments. You can tell them apart from the rest by checking if their outsoles are marked with "Crocs Lock."
Granted, these anti-slip treads can flatten out the more you wear your Crocs, but the good news is that you can fix them using the techniques we shared above.
Read next: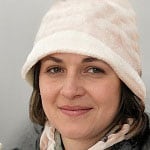 Veronica is our content editor. She is a talent in delivery. Her main work is editing and writing articles that are both informative and simple to follow. She is in charge of synthesizing our understanding of what personal protection equipment (PPE) is needed in each job, how to best apply it, and how to visualize that equipment.