As a framer, you will most likely be seeing yourself in a lot of precarious situations. Most of the time, you are on the top of the structure that you are building, so you do not have the luxury of just walking to your toolbox to get a certain tool. You have to carry your tools with you. This is why you need the best framing tool belt.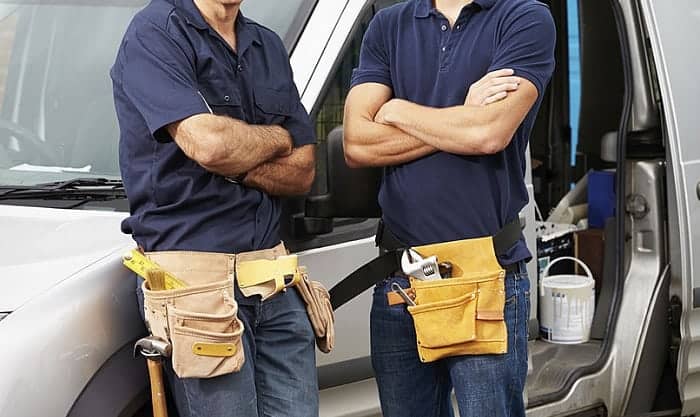 A good tool belt will have enough room for you to carry large and small tools you usually use in the workplace. You will immediately know that you are investing in the best one if it lets you bring all of the hand tools that you will possibly be using. It should make carrying such tools easy and convenient in the sense that you will not be too encumbered by it.
If you are new at the job and you do not know what makes the best tool belts for framers then this article is perfect for you. You will soon learn all the things that you need to know about it and receive a couple of helpful recommendations. By the end of this article, you will be able to shop with confidence since you know exactly what to do.
9 Best Tool Belt for Framers Reviews of 2023
1. DEWALT DG5617 Pro Framer's Combo Apron Tool Belt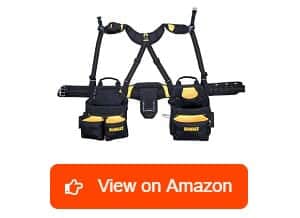 This apron tool belt from DEWALT comes with yoke-style suspenders. I find this neat little addition beneficial because it makes it easier for the user to carry more tools. It is mainly because the harness guarantees ease in carrying heavy loads. Using adjustable suspenders made my life easier because I can carry more tools on my way up to the roofline.
This also prevents me from having to worry too much about back pain later when I get home. The suspender also boasts plenty of padding to make it comfortable to wear. I also found out that the suspenders add more storage capacity, namely a slot for a cellphone and a smaller pocket for superglue tubes and the like.
This combo apron tool belt also comes with a convenient pouch handle. I truly like this feature because it allows me to conveniently carry the tool belt without causing the contents to spill out.
Speaking of pockets, this combo tool belt has a total of 20. Although this is not as many as that provided by other tool belts, the size and positioning of the pouches made the difference for this amazing product.
However, there is a somewhat recurring problem with most tool belts that you might also notice in this DEWALT product. If you have a 32-inch waistline or smaller, then you might find it hard to make this tool bag belt fit properly. This was designed primarily for folks that are a bit on the large side.
What We Like
Comes with yoke-style suspenders
Can comfortably carry a lot of tools and fasteners
Equipped with a total of 20 pockets plus several tool loops
Has pouch handles for easy carrying
Comes with enough padding for maximum comfort
What We Don't Like
The sizing is geared more towards larger people.
If you are not that thin then it stands to no reason why you would not be able to wear this tool belt properly. This is fortunate because I can say that this is a very useful tool belt.
2. Occidental Leather 5089 M Seven Bag Framer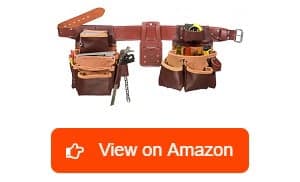 The first product on my list of the top-rated framers rig is from Occidental Leather, one of the top tool belt leather goods brand in the country. The first thing that I immediately noticed is that this leather framing tool belt is made of premium quality leather. This material is a big help in making the product very durable and visually appealing.
Of course, just being made of top materials does not mean anything if the product is shabbily-made, which is the complete opposite of this belt. Every stitch adds strength to the already strong material, I have been using mine for a couple of months and it has not shown any sign of damage at all.
The fit of this framer tool belt is also fantastic. The wide strap helps me carry more tools without too much discomfort. The width of the strap aids in proper weight distribution. It evenly distributes the weight of the pouches and their contents.
Speaking of the framing bags, the detachable ones that came with the belt have more than enough storage space for all of the tools that you will need and a couple of others that you might not be using but are still worthwhile to bring.
However, seeing as almost the entire thing is made of genuine top leather, you can be sure that it will weigh quite a lot, especially when you compare it to ones that are made of nylon. Because of the weight, you might also need to buy hip pads to prevent the tool belt from rubbing your hips raw.
What We Like
Mainly constructed out of 100% genuine top leather
Superior craftsmanship as it is made in the USA
Comes with a lot of storage pockets
Features a wide belt, which can distribute weight efficiently
Very durable and can last for several years
Regardless of the weight, I still find this tool belt a great choice if you are looking for one that can last for many years.
3. Bucket Boss 2 Bag Tool Belt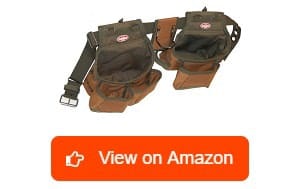 This is one of those Bucket Boss framer tool bags that use an infinity belt design. This means that the user does not have to depend solely on the belt holes. If it is too tight then you still have the option to loosen the belt. This is capable of fitting up to a 52-inch waistline.
Another feature of this framing belt that gave me great satisfaction is the way the pouches are constructed. The pouches are constructed in a single-body manner. This means that the smaller pockets are installed around a much bigger one.
It is also possible to add or reposition the pouches on the tool belts for carpenters. This means that you can bring three or more tool pouches with you so that you will have all the things that you will most likely need.
This product is also made of 600D polyester fabric, which is a tough synthetic fabric, which is also famous for being lightweight. This is the fabric that is usually used for making school bags and camping chairs. This fabric is durable, which significantly lowers its likelihood of fraying.
The thing that I did not like much about this belt is that there are no interior dividers in the pockets for the smaller things that I have to bring with me.
What We Like
Can fit hefty people
Made of durable yet lightweight materials
Can add or reposition pouches as necessary
Constructed in a very durable fashion
The built-in pouches are large enough and can carry a lot of things.
What We Don't Like
Does not come with removable interior dividers
For its price range and all of the benefits that come with using this high-quality choice for a framing tool belt, preferring to buy this over the others can surely benefit you.
4. LAUTUS Oiled Tanned Rig Tool Belt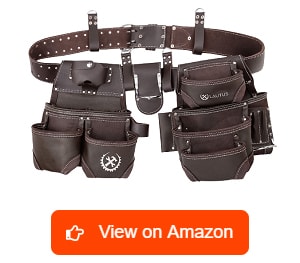 If you consider yourself a jack of all trades, I'm sure you will like this versatile framing carpenter tool belt. Suitable for all sorts of handyman and industrial jobs, it offers plenty of spacious pockets to fit and organize various tools. Thanks to it, I can work on a project and never have to run back to my toolbox to get something!
Apart from that, this genuine leather framers tool belt is designed to fit diverse body types. Plus, the holes for the belt's double prong are spaced in a way that can accommodates those who are in between sizes. The belt sits comfortably on my waist. Even if I squat, I don't feel it digging into my stomach.
The animal skin fabric feels thick and heavy-duty, which reassures me that it can support the weight of all the items inside. Furthermore, the framers tool pouch can be repositioned for better ergonomics. This way, I can access my tools without struggling to reach for them!
Also, I like that this one has hooks for me to connect the suspenders of my choice.
I wish this was more durable as my framing tool belt setup can be heavy when I put them together. After a couple of months, I noticed that the stitchings were unraveling. Perhaps, this can be avoided if you don't overstuff.
What We Like
Apt for most body types
Appropriate for any profession
Lets you access your tools easily
Can fit several tools
Comes with suspender hooks
What We Don't Like
The stitching lacks durability
Perfect for framing, electrician, or carpenter tool belt setup, this product provides ample storage for everything you need to work! Thanks to its adjustable pouches, you can position them where your arms can easily reach your tools!
5. Occidental Leather 9525 M Tool Belt Set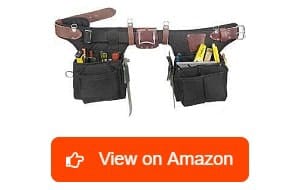 The thing that I liked the most in this Occidental tool belt is that it is made of a single piece of material. This means that the pouches are built into the belt. This prevents the pouches from sliding out of place.
Occidental Leather has been in business for almost 40 years. The good thing about the company is that it knows how to make a proper tool belt. The company is even an expert in placing the tool pouches in places where they are more easily accessible.
The Occidental 9525M tool belt is made using a combination of high-quality top leather and nylon material. This combination of materials gives this particular belt the toughness that you can expect from leather with the lightweight properties of nylon.
Another neat thing about this particular tool belt is that there is also a version of it that is made for left-handed folks; a mirror image of the tool belt for right-handers.
The only thing that I did not like is that not all people use their tool belt the same way. There are some tools that I want to put on the left side of the belt but I can't because the pockets are on the wrong side.
What We Like
The pouches do not slide out of place.
Are made of very durable yet lightweight materials
The pouches for the most used tools are in the right places.
Has a version for left-handed people
Comes with pouches that have wide openings
What We Don't Like
It is hard to reconfigure the pouches.
Although there are some issues with the pouch placement, I still noticed that this specific tool belt offers a lot more advantages than downsides, which is why it is worth investing in.
6. Dickies Work Gear 57077 Tool Belt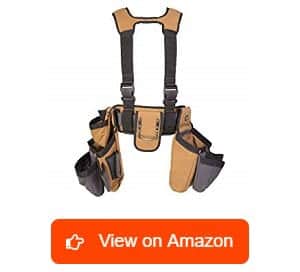 I think the first thing you will most likely notice in this quality tool belt from Dickies is the wide belt. The five-inch belt evenly distributes the weight of the tools. It is also mesh-backed and moisture-wicking, which assures you of maximum comfort.
Another thing that satisfies me is the overall construction since I discovered it is made of rip-resistant heavy canvas material. Combined with the high-quality construction, this tool belt is sure to last at least a couple of years of regular use.
There is a total of thirteen different-sized pockets for all of the tools and materials that you will need to do your framing tasks. You will also find several loops where you can hang your long-handled tools.
I am also pleased to tell everyone that this tool belt comes with suspenders. The wide, gel-padded suspenders can be expected to help a lot when it comes to carrying heavier loads.
The only complaint I have is that there is no space for a speed square. I think having such a feature would have made this tool belt perfect for framing.
What We Like
Made of very durable and heavy-duty canvas material
Has thirteen pouches for tools and materials
Comes with detachable canvas suspenders
Has gel-padded belts and shoulder straps
Can be used by people who have 32" to 50" waistlines
What We Don't Like
The suspenders are a bit too big for most people.
There are many ways to make the suspenders and the belt fit right and this is very important because these are great framing tools belt that can last for many years.
7. Occidental Leather 5062 Pro Fastener Bag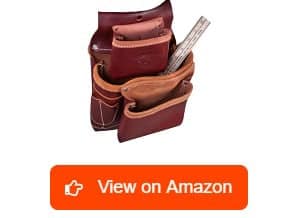 These framing tool pouches can be used on any Occidental Leather tool belt. The neat thing about this additional pouch is it adds another ten pockets to my tool belt. The addition of more pockets is always a welcome addition.
Just like the other products that come from Occidental Leather, this fastener bag is made of high-quality top cowhide. This makes the pouch not only very durable but also quite soft and comfortable to use.
There are metal rivets attached at the most critical points of the pouch. These gussets prevent the seams from popping, making those essential structural features of the pouch. Without these rivets, the seams would start unraveling from the ends and continue until all of the stitching comes undone.
I am also impressed with the built-in pocket that is made for a speed square. This is something that is lacking in some of the other framer's tool belts out there. This might not seem like much but having a dedicated pocket for a speed square is very important for framers.
There is not much to complain about with this Occidental Leather tool belt. The only thing that I can think of is that the leather knife guard tends to come off at the sheath. Apart from that, I can no longer find anything to fault this product.
What We Like
Can provide ten additional pockets to a tool belt
Has a pocket designed specifically for a speed square
Very tough and well-reinforced construction
Made of top cowhide material
Easy to attach to a tool belt
What We Don't Like
The knife blade protector comes off easily.
Aside from that, I can no longer find any serious issue with this product. With that in mind, I can vouch for the fact that it is worth the money of any buyer.
8. Custom LeatherCraft 51452 Pro Framer's Tool Belt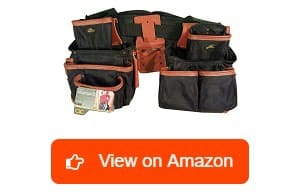 One of the first things that I find noticeable in this CLC Custom LeatherCraft tool belt is the very wide 5-inch belt. I find this width good enough as it guarantees users that it is comfortable to wear because the belt will not dig into the skin.
Another surprising feature of CLC framing tool bags, such as this Custom LeatherCraft 51452, is that it has a total of 27 pockets. This allows me to carry more tools than I could before. You can also find smaller pockets that can hold nails of all sizes. Being able to carry even more stuff is always a good thing when it comes to being a framer.
Although this tool belt is made mostly of nylon, it is not the same kind that is used in cheap backpacks. This tool belt boasts of its double-layered 1680D ballistic nylon construction, which is highly tear-resistant. This material is also known for being resistant to fraying.
Also, another feature that truly caught my eye is the easy-carry handle. With this handle around, you can easily carry the belt when not worn. This prevents the contents of the pockets from spilling.
The only thing worth complaining about this belt is that it is a bit too large for people with small waists. If you have a 32-inch or smaller waistline, you might need to do some adjustments for this belt to fit you properly.
What We Like
Made of ballistic quality nylon fabric and top grain cowhide trim
Very lightweight but can carry a lot of tools
Comes with handles to make it easy to carry the tool belt
Has a five-inch wide belt for comfort
Provides 27 different sized pockets
What We Don't Like
Sized with larger people in mind
Although this tool belt is a bit on the larger side, you can still find several ways and solutions to adjust the belt to fit perfectly. This is great because this is a nice framing tool belt.
9. Gatorback Professional Carpenter's Tool Belt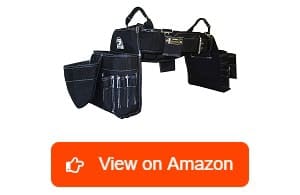 The best feature of the Gatorback tool belt, in my opinion, is the ventilated back padding. Unlike other tool belts, the padding in this one is composed of little rectangular patches of foam. It also has wide channels between them that provide ample ventilation.
Although this belt is made for people with waistlines between 36 and 40 inches, if the prospective buyer needs a particular size, they just need to get in touch with Gatorback and they will customize one for them.
Although this contains just a small amount of leather, it is made of equally tough DuraTek fabric with a high-density web core. The construction of this belt is also top-notch. It is primarily because it features bar-tack stitching and reinforced joints using metal rivets.
Although this does not come with suspenders, there are provisions for it if in case you want to use aftermarket ones. I even use the suspenders of an older tool belt and it fits perfectly.
I only have one minor issue with this tool belt, though, and that is it is a bit bulky. The pockets jut out of the sides a bit too much that it makes turning around in small spaces a little difficult.
What We Like
Comes with convenient carrying handles
Features large pockets with wide openings
Has an interior pocket for a speed square
Made of durable DuraTek fabric
Can be custom-fitted by the company for the customer
The slight bulkiness of this Gatorback tool belt is not that much a problem but more of a minor inconvenience. This is still useful especially if you will not be in enclosed spaces that much.
Dead On Tools HDP369857 Suspension Rig (Outdated)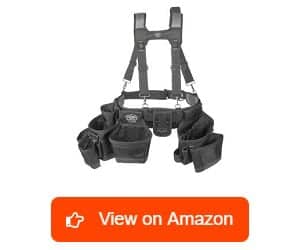 In my opinion, the best thing about dead-on tool bags is that they have so many pockets. There are seven external pockets and more than 30 internal ones. This is a dream come true for framers who want their tools and materials perfectly organized.
The suspenders that come with this tool belt is also worthy of praise. I find this tool belt with suspenders very comfortable to wear, thanks to the gel padding. I can also say that the cross-body design of this tool belt helps ensure that it stays in the right place.
Another incredible thing about this product is that it is so lightweight. This is thanks to it being made entirely of ripstop nylon fabric. This construction material is so tough that you need to consciously make an effort to punch a hole through the stuff.
The belt is around three inches wide, which is perfect for distributing the weight of the belt and its contents. It is also nice that the fabric material is breathable.
The only complaint I have is that I noticed that the built-in hooks are not that sturdy. It would have been nicer if the manufacturer used beefier hooks than the generic ones that are on the suspenders.
What We Like
Lightweight and durable
Has lots of pockets
Made of rip-resistant nylon fabric
Has a gel-padded suspender
Comes with a three-inch wide belt for additional comfort
What We Don't Like
The hooks on the suspenders should be a bit tougher.
Despite the dinky hooks, this framer's tool belt is pretty decent. This is especially true when you factor in the price, which is less than half of the other products on this list.
Leather Gold Heavy-duty Tool Pouch (Outdated)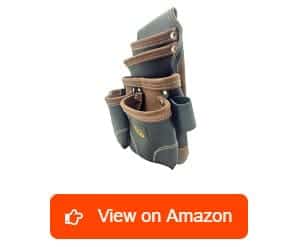 These are heavy-duty framers tool bags. Aside from being constructed out of tough materials, I can also vouch for it being truly durable. You will notice such durability with its double-stitched seams and metal rivet reinforcements. This means that this pouch can and will last for years with proper care and maintenance.
This is also the ideal choice for framing nail bags as it has plenty of storage pouches. Not only does this have enough pockets but it also has two steel hammer holders so you have all the things that you need right at your hip.
Although looks are not that important when it comes to working efficiency, it somehow does make you want to work harder when you know you have a good-looking tool belt. This tool belt is made of oil-tanned, top grain cowhide, which gives it an elegant look and feel.
Probably the best thing about this tool pouch is that it can be used by either right or left-handed people. The pockets are perfectly centered and balanced so you can place them on either side of the tool belt.
There is not that much to complain about with this product. However, there are a couple of reviews that talked about how the metal loops for long-handled tools broke off after a while but for me, I have not noticed and experienced any major issues whatsoever.
What We Like
Looks professional and sophisticated
Made of heavy-duty top grain leather
Built while keeping in mind the needs of right-handed and left-handed users
Boasts of lots of storage pockets
Has an interior pocket for a speed square
What We Don't Like
Some users say that the hammer hooks were attached weakly and would pop off.
There is nothing that I can find wrong with this tool belt, so it is safe to say that this one is a must-buy for professional framers.
Carhartt Legacy Custom Tool Belt (Outdated)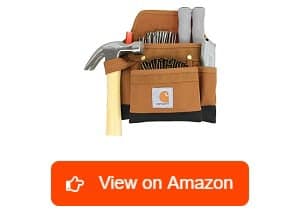 This expansion pouch from Carhartt is made entirely of tough polyester fabric. Polyester in itself is already water-repellent but this pouch also has a waterproofing treatment to make your tool belt an all-weather tool.
I am happy about the fact that this tool belt has plenty of storage pockets. The most notable of these pockets is the main one, which is big enough to carry most of the tools you own while still having enough room for a speed square.
Note that most framers complain about not having enough space for a tool that they almost always use. Fortunately, Carhartt found a solution for that by providing bigger pockets. This tool pocket can be attached to any Carharrt tool belts or any tool belt that is no larger than three inches wide.
You can add this product to your tool belt and provide it with more usability. Aside from the pockets, there are also a couple of loops for long-handled tools, like hammers and the like.
I can't find a lot of wrong things in this tool belt. The only thing that I could think of would be the belt hammer loops that are a bit larger as not all hammers can slip into them easily.
What We Like
Made of lightweight yet strong polyester material
Comes with decent waterproofing
Can fit tool belts that are three inches wide or smaller
Has a main pocket that can hold a speed square
Provides six additional tool pockets without using up a lot of space
What We Don't Like
The belt loops need to be bigger.
Despite the minor inconvenience made by the slightly smaller tool loops, this expansion pouch is truly a nice addition or replacement pouch for your framer's tool belt.
OX Tools 4-piece Construction Rig (Outdated)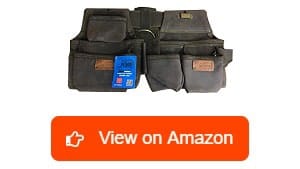 This product offered by OX Tools is probably one of the most beautiful tool belts that I have had the pleasure of using. This product is made of oil-tanned top leather. This is a combination of beauty and toughness that everyone will surely appreciate.
Aside from the high-quality stitching, this tool bag is further reinforced using rivets on all the high-stress points. With that, you have an assurance of its sturdiness. This sturdiness means that it has a lower chance of failing even when you fill it with too many tools at a time.
This tool belt for roofing is three inches wide so it fits nicely around the waist. Because it is quite wide, the belt does not dig into the skin, unlike those smaller ones that pinch the skin when worn.
This quality tool belt also has more than enough pockets for all the things that I need to take with me whenever I have to assemble frames and other similar tasks. I never have to worry about forgetting something from my toolbox on the ground.
However, I am not so fond of the fact that there is no way to keep the pouches in place. Whenever I have to wear the belt, I have to slide the pouches back to their proper place.
What We Like
Made of durable and beautiful oil-tanned leather
Equipped with a lot of pouches and pockets
Boasts of a 3-inch width for maximum comfort
Comes with 22 different pockets
Constructed with durability in mind
What We Don't Like
The pouches cannot be fixed in place.
Having to reposition the pouches is not that big of a deal, though. It does not even take anything away from all the different benefits that this famous tool belt also provides.
What is a Framing Tool Belt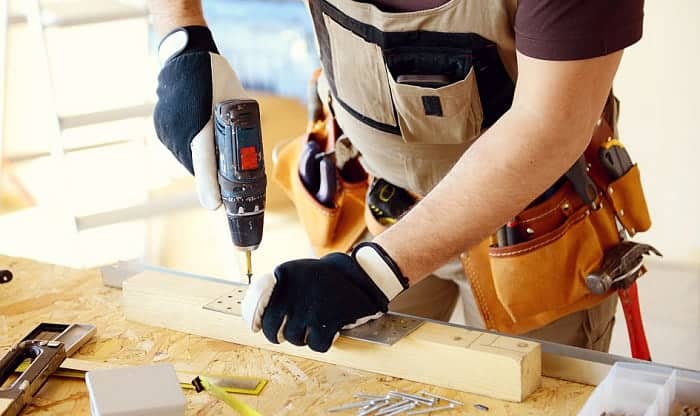 As the name suggests, a framing tool belt refers to a tool belt used by framers who refer to carpenters specializing in making the framing structures of houses. Most of the time, they are working on making trusses for the roof of the house, so they will need a tool belt that can let them carry their equipment conveniently and safely.
There is nothing that different between tool belts used by framers and those used by general contractors. The only real difference is that the ones used by framers have compartments for the tools that they usually use near their dominant hand.
This promotes further ease when working especially when you are standing more than ten feet off the ground.
How Does the Framing Tool Belt Work
Tool belts are typically three-inch wide belts. You will notice that they are made by either leather or nylon canvas. These items also often come with pouches on either side. These pouches are separated into different compartments for the different tools and materials that the framers need to carry along with them.
Tool belts make it easier for the user to grab the tools that he needs. It is mainly because they are organized and arranged according to how commonly they are used in framing projects. For instance, the measuring tape and speed square are usually placed in a pouch on the left side and the pencils and other marking tools are on the right.
Types of Framing Tool Belts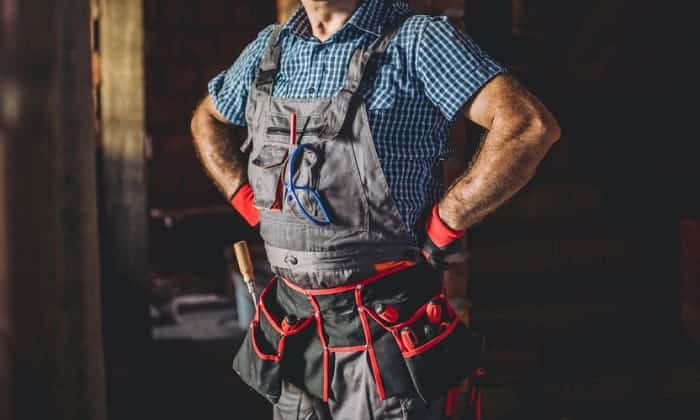 When shopping for the best framing tool belt, you will surely be overwhelmed with the numerous choices you have in terms of the product's different types. Make sure to pick one that you will use depending on your style of working. Some choices in terms of the different types of framing tool belts are:
Waist tool belt – This is the product that comes to mind first when people hear the word "tool belt". This type is the most popular. I also discovered that it is the easiest to source and is famous for its compatibility with most tasks. This means you will find this tool belt useful in whatever task you have in mind.
The problem with this type of tool belt is that you can only carry a certain amount of tools before you start to feel discomfort around your waist area, especially if you need to wear the belt for hours on end.
This type of tool belt can also be further divided into a single piece worn, or belt and extendable pouches. The single-piece tool belts are the ones where the pouches are fixed in place, while the extendable ones are those were the pouches are removable and could be fully customized according to the wearer's needs.
Suspenders – I can say that these are the ideal choices when you will be carrying a lot of tools with you. In the case of framers, this is every time they go to work. The suspenders take all of the weight of the tools and other materials off the waist and place them squarely along the shoulders of the wearer.
One thing that you need to take note of regarding suspender type tool belts is that they need to fit the wearer properly so that the weight of the belt's contents is distributed evenly across the shoulders and not just on one side. This can help in preventing lower back pain in the future.
Why Do You Need a Framing Tool Belt
A high-quality framing tool belt is one of the most important items in the life of a tradesman. With a good framing tool belt around, you are assured of the safe storage of all your essential tools. Some of the most viable reasons why you need it are:
Promotes ease in organizing your tools – You need this type of tool belt so you can decently store and organize your work tools. With your organized tools, finding something you need to perform a particular task will be quick and easy. It also ensures that your tools will always be within easy reach.
Aside from that, you have an assurance that you carry all the things you need for your job smartly. This will guarantee you of a hassle-free experience when working. Furthermore, you will have a smooth-sailing experience when storing your tools and reaching them whenever you need them.
Promotes productivity – This is possible because the tool belt will ensure that you can easily access your tools. With that, you can also maintain your focus. There is no need to get annoyed nor distracted because you can't find a particular item required to finish a task.
Allows you to move smoothly – Note that your job may require you to move a lot. If that is the case then you need a well-equipped tool belt attached to your waist and loaded with everything necessary to do your work.
With that around, you can freely and smoothly move around. It is because the item will help free your hands to do more important stuff than carrying tools.
Prevents you from damaging your health – What's good about wearing a framing tool belt, especially one with a pair of suspenders, is that it prevents you from putting your health in danger. It is because the suspenders and the tool belt itself can help distribute the weight of your tools evenly.
This can lessen the strain you might experience, thereby preventing pain in your hips and lower back. This is beneficial if you want to keep yourself safe and ensure that your health will not be compromised when doing your job.
Apart from the mentioned reasons, wearing a framing tool belt also offers the advantage of lessening your risk in the workplace. This is especially true if your job requires you to deal with ladders, walls, roofs, and other dangerous parts and places.
With the ability of the tool belt to keep your hands free, it would be easy for you to move quickly. This can also lessen the risks and dangers associated with your movements.
Buying Guide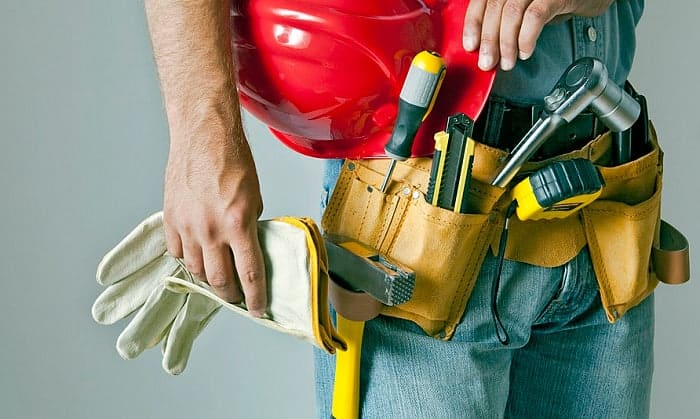 To have an easier time shopping for a framing tool belt, I have compiled some of the factors, features, and qualities you have to watch out for. The following are just a few of them:
The type of job you have – The first thing to consider is the specific job you have as this will give you an idea of what kind of tool belt will specifically work for you. This will also let you know the specific tools you will store there.
For general uses, you may be able to use a universal tool belt. However, if you are planning to use the tool belt for professional purposes then make sure to pick one with the specific features you need. It should also be capable of carrying all the tools you need for your job.
Capacity – Keep in mind that the primary reason for investing in a tool belt is to carry your tools. This is why you have to assess its carrying capacity. Go for a belt with the specific number and size of pockets, tool holders, and pouches you need.
Material – Make your choice after considering the specific material used in creating the product. In most cases, a framing tool belt is constructed from materials, like canvas, nylon, polyester, and leather. You can also find tool belts integrated with hard metal roller buckle, holders, loop, and stainless steel.
Make sure that the material used in creating the tool belt as well as their additional features play a major role in strengthening it. It should be rust-free so you can use it for a long time. Furthermore, all its parts should be comfortable enough to use so you can withstand wearing and using it for the entire workday.
Finishing – Another thing you have to consider is the finishing of the tool belt. Make sure to pick a well-finished one. Aside from the finishing of the main material, check the one used in its attached tool holders and metals, too.
The other parts should be properly finished, too, including the pouches, pockets, and stitching. The finishing needs to be of great quality as this assures you of a smooth, hassle-free, and easy access and use of your tools aside from being nice to look at.
Shape – Note that tool belts are available in various shapes. It is advisable to consider the specific shape of the tool belt you are planning to buy because this influences the internal space and the final look. You can find those that are slim while others are bulky and heavy in appearance.
When determining the specific shape you need for your job, it is helpful to assess how the featured pouches and pockets of the tool belt were shaped. You can also make a decision in this area based on the specific tool space you need.
Waist size – While the waist size of most tool belts are flexible enough that it fits most waist sizes, it is still crucial to get an accurate size, one that accurately and smoothly fits your specific waistline.
Fortunately, just like pants, tool belts are available in various sizes, particularly small, medium, large, extra-large, and XXL. With that, buying based on your actual waist size is possible. Make sure to stick to it to guarantee that your chosen item's size fits you perfectly.
Weight – Consider the weight of the tool belt, too. An empty tool belt usually weighs around 3 to 7 lbs. Make sure to consider the actual weight of the one you intend to buy. The weight is important as it has a say on how easily and comfortably you will be able to use the item.
You may notice that heavily configured ones are heavier than the others but find out if you can tolerate such weight while still boosting your work performance.
Care and Maintenance
For your framing tool belt to last for as long as you want, it is crucial to provide it with the necessary care. One way to preserve its excellent condition is to use it correctly. An important guideline when it comes to using your tool belt is to clean it regularly. Cleaning it is simple as you just need to use a soft brush or soft cloth to wipe it down.
In case it gets wet, make sure to let it get dry right away. In terms of storage, note that it is essential to look for a dry and cool storage area for it. Spend time monitoring the status of all the tools you store in there, too. Make sure to spend time checking it for damage before and after each use.
If the tool belt is constructed from leather material then give it extra care and attention. Watch out for cracks and dryness so you can treat it right away. Also, avoid filling the tool belt beyond its capacity and exposing it to chemicals, fire, and water.
Frequently Asked Questions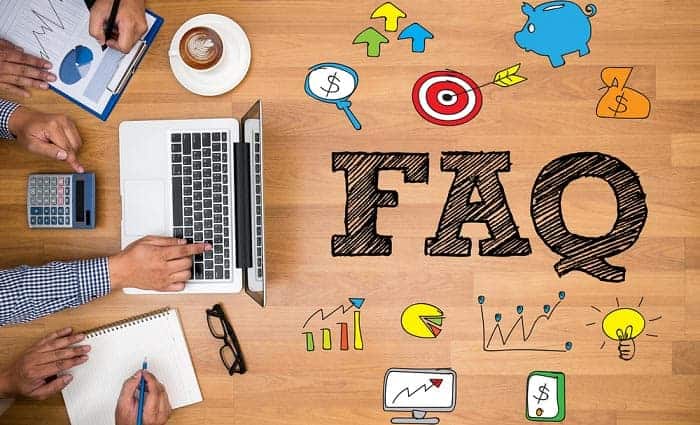 What are the most popular framing tool belt brands?
Several brands of framing tool belt emerge in the market, promising to offer the best in terms of quality and performance to potential buyers. Among the brands that I noticed were able to fulfill their promises include Occidental Leather, Bucket Boss, OX Tools, Dickies, CLC Custom LeatherCraft, Carhartt, DEWALT, Gatorback, Leather Gold, and Dead On Tools.
What is the best tool pouch for framing?
The best tool pouch for framing is that which can truly give you real value for the amount you spent by providing you with all the things you expect from it. You have an assurance that you are getting the best one if it comes with a great capacity while remaining lightweight.
It is also important for it to be durable with well-reinforced and strong stitching. Furthermore, it should be reasonably priced and should give users the utmost comfort with features as simple as carrying handles.
Are tool belt suspenders worth it?
Generally, yes! With suspenders, the weight you carry on your hips can be distributed to your shoulders. IThis will lessen the burden on one part of your body.
The quality of the tool belt suspenders matters a lot. Because these things are going to help support the tool belts, they need to be comfortable for you to move around without chaffing or digging into your shoulders or other parts of the body. Beyond that, they should not make your work attire feel too hot.
Many designs incorporate paddings and moisture-wicking fabrics to provide the wearer with optimal comfort. Besides this, you need to ensure the suspenders are durable enough to hold tools dangling on the tool belt. Remember, even a lightweight tool belt can get heavy once you load them with items!
Using tool belt suspenders can greatly improve your efficiency. I found a couple of brands and models that I would consider a good investment. However, I've also found products that make work more difficult due to their poor quality. This is why reading reviews and research should come first!
What should a framer have in his tool belt?
Typically, a framer's tool belt contains a hammer, carpenter's squares, screwdrivers, utility knife, torpedo level, pliers, putty knife, measuring tapes, nails, fasteners, and pencils.
How to set up and use a framing tool belt?
Setting up and using or wearing a framing tool belt should be done correctly so you can maximize it. To use it properly, there are three important things to remember – the orientation, pouch count, and weight. The way you deal with the mentioned factors can greatly influence how smoothly you will be able to use the framing tool belt.
The way you wear your tool belt serves as the orientation. It would be helpful to wear it backward for specific jobs. Such an orientation is ideal for tasks, like framing, as these tasks often require you to bend a lot. This also ensures that even if there are pouches behind, they will not dig in while you are bending.
It also ensures that your rear will carry the weight. One thing to remember once you decide to wear the framing tool belt backward is to swap pouches. This is important to ensure that your dominant hand will have an easier time reaching the dominant pouch.
The pouch count also matters in setting up and using a framing tool belt. It would be best for the belt to just have around two large pouches. Also, remember that the higher the pouch count is, the more challenging it will be for you to do your job.
Furthermore, you need to set up your belt in a way that you can easily remove any additional hauler pouch once you arrive at your destination. Since the weight also has a say on how easily you will be able to use and wear the framing tool belt, it is advisable to pick a lightweight one.
It also helps to invest in suspenders where you can hang your belt. Suspenders can help remove weight from your lower back and hips. They can also distribute some weight to the shoulders. You may want to attach the suspenders to your tool belt and further lessen the load by putting on a tool vest.
What is the warranty?
The majority of framing tool belt manufacturers provide a limited warranty for their products. This is the usual warranty offered in the industry but the actual policy will still be dependent on your choice of company or manufacturer.
There are times when sellers also provide replacement offers. It would be most suitable for you to spend time checking the warranty policy of your chosen company so you have an idea what to expect in case problems arise.
Where to buy a framing tool belt?
While you can buy a framing tool belt from various sources, it would be best for you to choose reliable marketplaces, like Amazon com, Walmart, Lowes, and Home Depot. If possible, buy this item online as this will let you gain access to a wide array of choices. Just make sure to spend time comparing your choices to pick the correct one.
Conclusion
With the aid of the best framing tool belt, you can get rid of all the hassles linked to keeping up with the tools you need to complete your job. Fortunately, it is not that hard to select a truly good framing tool belt due to the numerous favorable deals currently in the market.
You just have to make sure that you are fully aware of the different options you have as well as the specific qualities and features that make up a good one. With that knowledge, you have a higher chance of selecting a high-quality framing tool belt, which can exceed your expectations.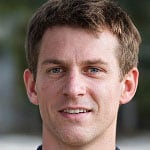 Having worked in the field of personal protective equipment for over two decades, Andrew Carnegie is a specialist in the field.
At EDC, he strives to improve performance efficiency and promote workplace safety for EDC's readers and customers. He also researches the most up-to-date equipment that has earned relevant accreditation for use in a wide range of industries and specialties.