There are many reasons why one wants to look for the best full face respirator. One reason is the specific hobby he/she is involved in. It is because some hobbies require lung protection since they involve dealing with lots of dust, fine particles, and possibly even chemical fumes, like woodworking, metalworking.
It could also be because you need protection when you are working with paints and resin, automotive repairs and modifications. You will need a full face respirator mask for these kinds of activities because there will be solid particles or chemical fumes floating in the immediate atmosphere.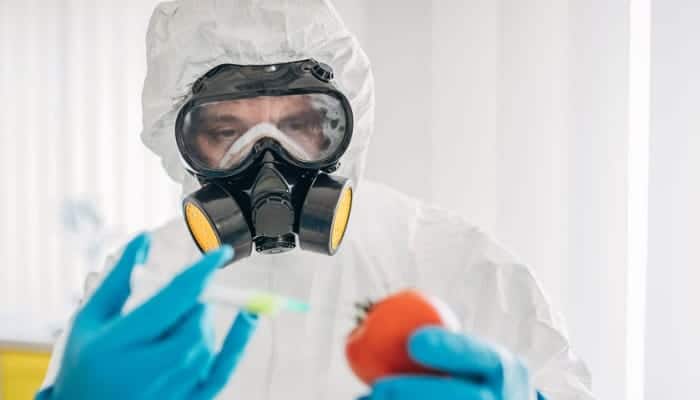 If any of these materials found their way into your body through your eyes, nose, or mouth, these will cause all sorts of health problems, like asthma, bronchitis, and a host of infections. Although there are many different brands of full-face respirators out there, not all of them are available to the public.
Some are only available to industries that deal with hazardous materials and situations. These are the ones that provide the absolute best protection. However, this does not mean that the ones available to everyone should be scoffed at. They still provide ample lung protection.
These full-face respirator reviews will be teaching you all about what you should expect when you buy the top-rated full face mask that you can find.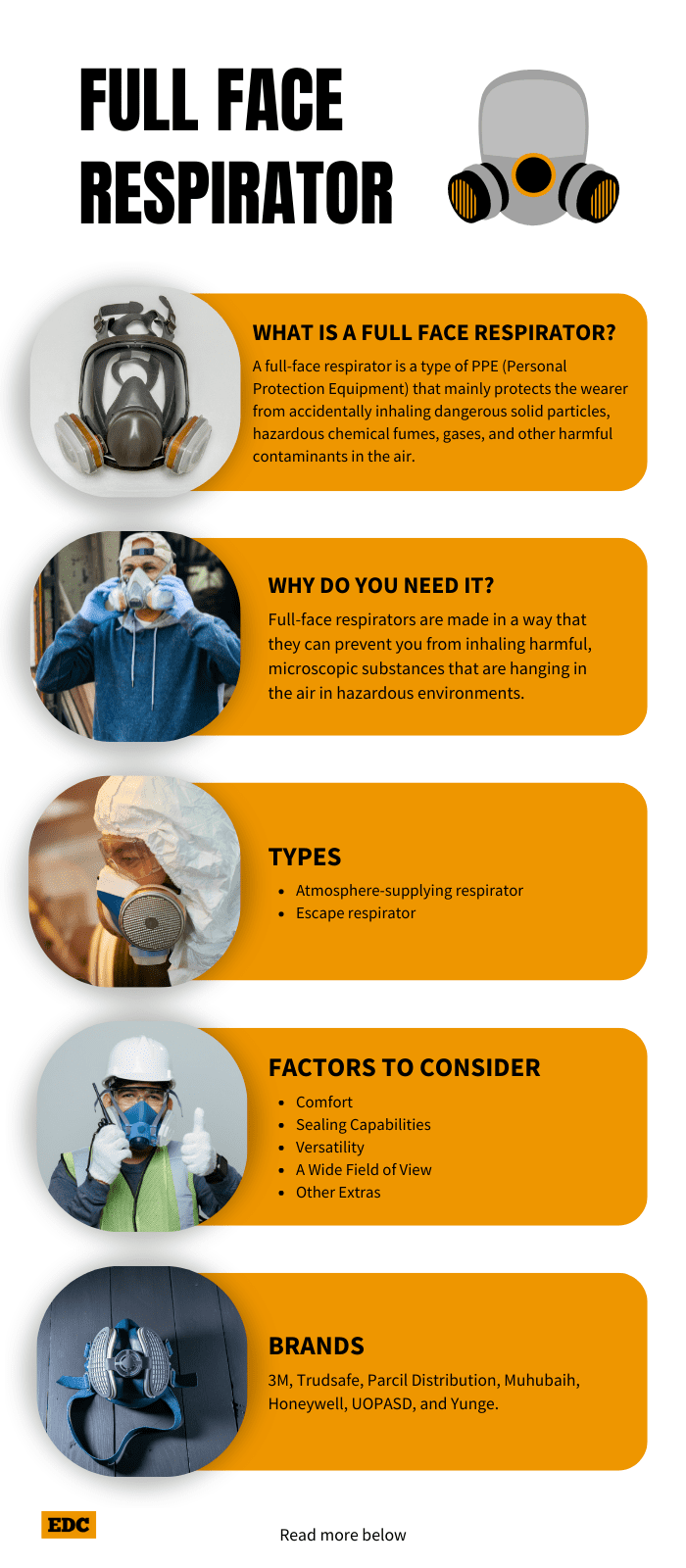 Top-Rated Full Face Respirator Reviews of 2023
1. 3M 6800 Full Facepiece Reusable Respirator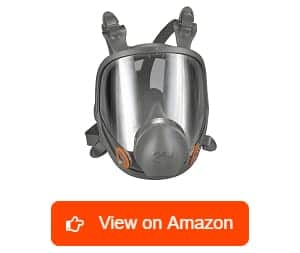 The good thing about this full face dust mask is how comfortable it is to wear it. Despite its size, this mask is very light and properly balanced so it does not sit lopsided on the face. The silicone seal is also soft but you can still feel that it is durable and makes a good seal around your face.
Respirators have come a long way. What used to be things that people dread to use are now more appealing. This mask uses 3M's patented Cool Flow valve to allow more CO2, heat, and moisture to escape from inside so the user can breathe easily.
There is also a center adapter in the mask, forcing the user's breath downward to prevent moisture from building up inside. This feature also keeps the mask cool even after hours of use.
Another nice feature is the large lens that wraps around the face of the user. This provides an unrivaled wide field of view, including the periphery, which is important when working in hazardous environments. You need to be aware of everything that is going on in your immediate surroundings to act accordingly when the situation arises.
This respirator can be reused as many times as you want. You just need to replace the filters when they are full. The mask itself is easy to clean, too. It will just need a good wiping down with a damp clean cloth.
The one thing that you should know about this full-face respirator is that it is only for immediate sale to companies that deal with hazardous materials. However, you can procure permits that will allow you to buy this product.
This additional step might be a bit of a hassle. Just bear in mind that you will be getting one of the most trusted respirators in the market if you do it.
What We Like
Comes with many features designed for your comfort
Can be reused many times
Equipped with a wide clear lens for a wide range of vision
Easy to clean and maintain
Comes with outflow valves that keep the inside of the mask dry and cool
What We Don't Like
Civilians still need a permit to purchase it.
Although it can be a bit difficult for regular folks like you and me to procure this respirator, this is very much worth the additional time and effort because of the many features it has.
2. Trudsafe 6800 Painting Spraying Full Face Mask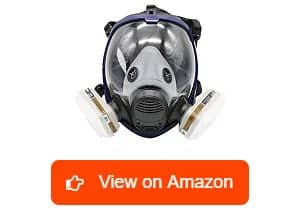 The feature I liked the most about this full face dust respirator is that it can use different filter cartridges. Unlike other respirators that can only use proprietary filters, this one can use filters from different brands. Aside from the different brands of filters, it can also use two different types as it has a bayonet connection and RD40 threading.
This kit came with a pair of vapor and particulate cotton filters that can filter oily and non-oily airborne particles. Such filters also have an efficiency of P100, which means they can block almost 100% of all airborne particles.
This product has a wide array of applications. You can use this for hobbies like woodturning, which produces a lot of fine sawdust and sometimes even resin dust that can be quite harmful to one's respiratory health.
You can also use it for industrial purposes like chemical handling, laboratories, metal casting and pouring, and a lot more. This mask also creates a good seal around your face, which prevents even the smallest particle from penetrating. The good news is that even though it is tight, it still feels comfortable and secure.
Much of the mask's secure fit is all because of the headband, which does not only help secure it against the face but also protects your head and hair from harmful debris and/or chemicals because of the headcover. I also liked that this gas mask has been tried and tested by multiple standards authorities.
All of them gave their seal of approval for this product. This means that you do not have to take the manufacturer's word on just how effective it is. The official seal and recommendation should be enough.
Although the mask was certified safe, it is another issue with the included filters. The filters that came with the mask did not last that long. Also, according to many other users, the filters are not up to US standards, so they need to be replaced.
What We Like
Affordable for something with as many features
Can use different brands and kinds of filters
Underwent intensive testing from different quality assurance laboratories
Comes with many comfort features to make wearing it more than bearable
Useful in many different applications
What We Don't Like
The included filters are not as great as most users initially expected.
Because this mask is so affordable, you will have enough leftover in your budget to buy better filters. This means that the problem with the filter should not be a huge issue.
3. Bgs13 M681 Store Full-Face Respirаtor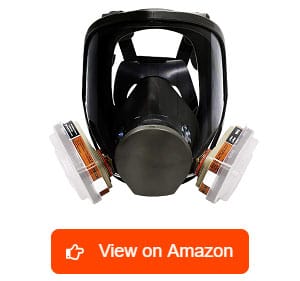 Thanks to the clear view I get of my workspace from anti-fog lenses, I never have to worry about tripping and injuring myself! This is why I love wearing this full-face chemical respirator from Bgs13. I get a generous amount of cotton filters, filter boxes plastic covers, and a storage bag from a single package.
Besides the no-fog feature, this facepiece's shape does not limit my field of vision. In addition, the silicone material is smooth and soft, sealing well without causing irritation. Of course, the quality of the filters is quite reliable but I can also use the ones from other brands with no issues!
Either way, I assure you that both the facepiece and filters do a great job of blocking impurities. Not to mention, the respirator features a one-way outlet valve. It ensures that the air I exhale gets out while simultaneously preventing leakage. So far, I haven't had breathing issues.
This mask is easy to don and doff. Regardless of the head size, the straps enable wearers to adjust the fit effortlessly. However, based on experience, it loosens up hours later. I have not figured out a way to prevent this so I need to readjust the straps now and then.
What We Like
Filters out impurities properly
Lets you use filters from other brands
Prevents breathing resistance
Does not irritate the face
Provides fog-free vision
What We Don't Like
The straps loosen up after a while
Looking at all the features, this full-face respirator will surely be useful for fabrication, carpentry, sandblasting, soldering, and many other industrial jobs. Apart from filtering the air you breathe in, it gives you an unobstructed view of your workplace!
4. Parcil Distribution PD-100 Full Face Respirator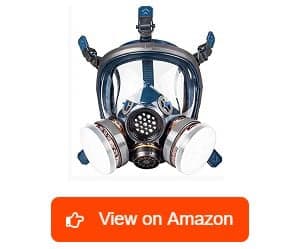 Make no mistake about it, this full face mask respirator is made for heavy-duty applications. There are two N95-equivalent filters included so one can start working immediately after opening the package. N95 means that this mask can filter out up to 95% of all solid airborne particles.
I love its multiple adjustable straps designed for a secure yet comfortable fit. Just place the mask over your face and position the straps behind your head. After that, pull on each strap until you feel that it is held tight on your face and there are no gaps along the sides. To release the straps, just pull on the quick-release tabs attached to them.
Another reason why I like this mask so much is that it is distributed in the USA, which means it comes with readable English instructions. Unlike the other masks out in the market with either Chinese instructions or poorly translated English, one can easily understand the instructions and other pertinent information in the printed brochure.
It also boasts of a large clear acrylic lens that wraps around the head. Aside from protecting your face from the dust, this lens is also hard enough to deflect away any debris that might come flying right at your face while you are working.
Just like the previous face mask, the filters that came with this product are only N95-equivalent. They are not NIOSH-approved items. One can take a chance at using the included filters when the conditions are not so serious, like when doing a woodturning project where the particles are not so small.
However, just to be safe, it is advisable to replace the filters with true NIOSH-approved products.
What We Like
Comes with two N95 (equivalent) filters so you can use the mask immediately
Completely adjustable for a perfect fit
Comes with clear English instructions and additional information
Guarantees multiple applications as it can block solid particles and chemical fumes
Can use other brands of filters – There is no proprietary connection type.
Features a protective face shield that provides a wide range of vision
What We Don't Like
The filters are not NIOSH-approved.
The problem with the filters is not that major as you can replace them with actual NIOSH-approved brands, especially since this full face regulator is quite affordable.
5. 3M 7162 Full Face-piece Respirator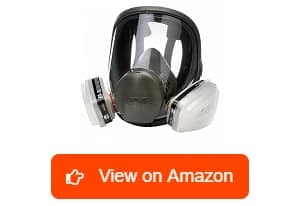 This product has a rather large clear face shield, which is very much appreciated since it provides a large field of view. This is unlike when you are using the half-mask respirators where you cannot see anything from your periphery.
The lens is also made of hardened acrylic plastic, protecting you from small flying debris like a pair of safety goggles. It also comes with a pair of P95 filters so you can immediately start on your tasks as soon as you open up the packaging.
Just slap the filters on the mask, make sure they are secure then do whatever it is that you have to that involves dealing with fine particles in the air. I am also glad that I can wear and adjust it to fit me perfectly.
Several straps wrap around the head to hold the mask securely against the face. You can adjust these straps individually to guarantee the perfect fit. You can also use this full-face respirator for a variety of applications – from using spray paints, pesticide application, woodturning, metal grinding, and other industrial processes.
This face mask respirator can protect you from pretty much all kinds of airborne particulates. The problem that I have about this product is that it does not come with filter cartridges, just the cotton filter pads, which is the first layer of protection.
On the other hand, if you will not be using the face mask for heavy processes like chemical handling, then these pads will do just fine for the meantime.
What We Like
Large and clear faceplate that provides a wide range of vision
Comes with a pair of N95 air filters
Completely reusable – Just replace the filters and wash the face mask regularly.
Easy to wear and adjust to fit
Boasts of a wide range of uses
What We Don't Like
Does not come with filter cartridges as mentioned in the ad
This flaw might be an oversight with the packaging but it is easy to find filter cartridges that will fit this full-face respirator, so this is not much of a problem.
6. Honeywell North 760008A Full Face-piece Respirator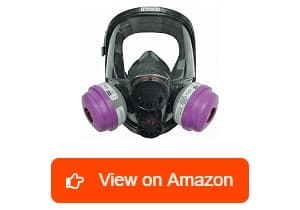 This full-face respirator comes with a reinforced polycarbonate face shield. This means that not only are your eyes protected against the fine dust and chemical fumes, the face shield can also withstand impacts from small debris that might come flying at your face.
This respirator can use different brands of filter cartridges. There is no proprietary connection for it. Another neat addition is that it can be adapted to use an external air supply. There is also a welding visor attachment, so you can safely weld without worrying about the fumes.
The clear face shield provides a 200-degree field of vision, allowing you to see what is happening in the immediate vicinity. Also, the bottom is clear too, letting you glance downward. This is a great tool for people who work in high-risk environments where they need to be always aware of their surroundings to stay safe.
I love the silicone sealing gasket used by this mask. To provide a secure and complete seal, this mask uses a double-flanged silicone gasket. This gasket is quite soft but still strong and comfortable even after a couple of hours of use.
The mask is held in place by a five-point harness that wraps around the back of the head. This evenly distributes the pressure to minimize discomfort effectively,
For all of the benefits that this full-face respirator provides, there is one thing that it sorely missed and that is the cartridge filter. There is no cartridge filter in the package. You only get the mask. Although it is not that difficult to find filters that fit this mask, it would have been better if you can use this product right out of the box.
What We Like
Features an impact-resistant face shield
Has a wide 200-degree field of view
Comes equipped with double-flanged silicone gasket
Completely latex-free
Can be adapted for supplied air
What We Don't Like
Requires you to buy filter cartridges separately
Do not be surprised if you find out that you need to buy the filter cartridges separately. The good news is that this is just a minor inconvenience when you think about all the features that this full-face respirator has to offer.
7. 3M Ultimate FX Full Face-piece Respirator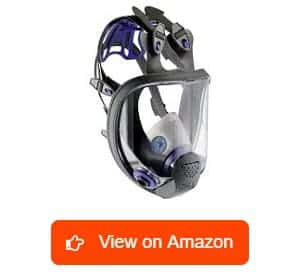 The best feature of this mask is its unique six-strap head harness. This unique configuration securely holds the respirator against the user's face. Also, because there are six straps, the pressure is evenly dispersed across the back of the head, making the mask comfortable to wear.
Another neat feature of this respirator is the paint and stain-resistant face shield. It is made of impact-resistant polycarbonate and treated so that it is also paint-resistant and stain-resistant. If the user accidentally sprays some paint onto the lens, it would just form beads that you can easily wipe off later instead of sticking on the surface.
This mask also has a voice diaphragm, allowing you to speak to others without the need to completely remove it. The diaphragm is strategically positioned on the mask to provide the best sound transmission possible. This will allow you to effectively communicate with other people in the worksite.
This respirator can use other filter cartridges aside from the ones that 3M makes, which is a good feature if you are used to using other brands of filters. It does not have any proprietary filter connector, proving its versatility.
I just wished that this mask came with free filter cartridges already. For its price, which is well beyond $100, you would think 3M would have provided a pair of filters already. If you are thinking of getting this mask, which I still recommend that you do, take note that you have to buy separate filters, too.
What We Like
Comes with a six-band head harness for a secure and comfortable fit
Has a paint and stain-resistant face shield
Comes with a strategically positioned voice diaphragm
Versatile because it can use almost all brands of filters
Useful in almost all hazardous environments
What We Don't Like
The filter cartridges have to be bought separately.
It would have been great of 3M to provide complementary filters for the mask but that does not mean that you should not get this one. This still has quite a lot of benefits that eclipse this minor inconvenience, making it a worthwhile investment.
8. Parcil Distribution PD-101 Full Face Respirator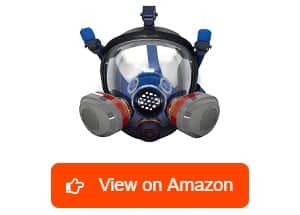 This full-face respirator is quite similar to the PD-100 respirator mentioned earlier but it is also wider for a more comfortable fit for those who have wide-set faces. This still comes with a large silicone, double-flanged gasket for optimum sealing.
This respirator is built with the intent of providing the ultimate solution in terms of protection. It is the perfect gear for emergencies like chemical attacks or industrial fumes from factories that have been compromised. If you are a prepper, you need to have a healthy supply of breathing protection and this certainly is a good choice.
This mask is not just for SHTF situations. It also has a lot of practical applications like mold removal, car painting, woodturning, resin working, and other activities that put the health of the person's lungs in a compromising situation.
I love its face shield, too. First of all, it provides a wide field of view (you can even glance downward a bit). Second, the insides are treated with an anti-fog coating, so even if the user breathes heavily, the lens will not fog up. Lastly, the lens is made of impact-resistant polycarbonate. This means that it can also serve as safety goggles.
The included filters are only N95 equivalents but they are not NIOSH-certified. If you doubt the integrity of the included filters, just replace them with ones that are approved by the NIOSH.
What We Like
Can fit larger and wider faces
Useful in filter solid particles and chemical fumes
Comes with a high visibility face shield
Has an anti-fog treatment
Features a large voice diaphragm for effective communication
What We Don't Like
The included filters are not NIOSH compliant.
The issue with the filters is easily dealt with by just replacing them with branded ones before you start using them. Do not let this small issue dissuade you from getting this great full-face respirator.
Yunge Full Face Respirator (Outdated)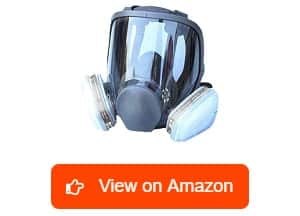 The most impressive feature of this respirator is the large silicone face seal. The seal is quite wide and has an inner flange that will conform to the shape of the user's face to create a complete seal. When I am wearing this respirator, not even a speck of dust can get inside.
The faceplate lens is made of impact-resistant polycarbonate plastic. It is also scratch-resistant. You will need to try hard if you want to make a mark on the surface of this respirator. This also makes the faceplate a good replacement for safety goggles as it can effectively deflect debris away.
This full-face respirator already comes with two filter cartridges and a box of N95 cotton filters, so you can use this product immediately right after opening. On the other hand, if you do not want to use the included filters, you can replace them with other brands if you like.
It is because the respirator can accommodate almost all brands of filter cartridges. I also liked how balanced this is. Although it is quite big, the weight is equally balanced to prevent discomfort. The straps that hold the mask in place are also quite wide to disperse the pressure over a bigger area, making it more comfortable to use.
Just like the previous mask, this might be a bit too large for small petite faces. The nose piece might not make a good seal. Even when tightened, some parts will still have gaps.
What We Like
Proven to be high-quality at an affordable price
Comes with filter cartridges and ten pieces of cotton N95 pre-filters
Has a clear, impact-resistant, anti-fog face shield
Lightweight and well-balanced
Comes with a large silicone gasket that creates a good seal around the user's face
Although people with small or narrow faces will find it hard to use this mask properly, most of those who have used this regulator only have praises for how efficient it works.
UOPASD Organic Vapor Respirator (Outdated)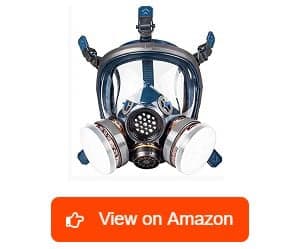 The thing that I liked the most about this full-face respirator is that it looks and feels high quality but without the equally high price tag. Unlike other respirators that cost more than a hundred bucks each, this will not even cross the $60 mark.
I also liked that the face shield is coated with an anti-fog film. This means that even if you are a heavy breather, the insides will not fog up. Apart from the anti-fog coating, this mask is also equipped with an outlet valve that lets the CO2, heat, and moisture from the user's breath out of the mask.
Another neat feature that I found useful is the voice diaphragm that is built inside the mask. This is useful when you are working with other people on the site. It is because this lets you communicate even when you are wearing respirators.
Probably the good thing about this product that I loved the most is that it comes with a 100% satisfaction guarantee. If you are not impressed with the respirator, the manufacturer will provide a full refund, no questions asked.
The one issue that many people seem to have about this respirator is that it can be hard to create a seal for those with a short and narrow face. However, this is not that much of a problem for men because they tend to have broader faces.
What We Like
High-quality product at a cheap price
Comes equipped with an anti-fog coating for the lens
Has a voice diaphragm for clear communication
Equipped with five-point head straps
Comes with a 100% satisfaction guarantee
What We Don't Like
Does not seem to properly fit narrow and short heads, mostly women
Although it is a shame that some women find this mask unusable, the men did not find anything wrong with it at all. This mask received nothing but praises, which is why you should think about getting one of these.
Muhubaih Full Face Large Dust Mask (Outdated)
The first thing that I immediately noticed about this full-face mask is that it has quite a large transparent face shield. This is very important because aside from helping you see what you are working on much better, you can also react quicker in case of emergencies because the mask does not block your peripheral vision.
Also, there is enough room inside the mask in case you have to wear prescription glasses. However, the temples might prevent the mask from getting a complete seal, so you should use contact lenses instead.
This face mask also comes with a mesh net for your head. This makes wearing it easier because you do not have to deal with multiple straps. The mesh skull cap also provides a more secure fit.
The sides of the mask are wrapped with soft silicone to make a complete seal around your face. However, it is still comfortable enough that you can wear it for hours without any discomfort. Also, I like how lightweight and perfectly balanced this mask is. After a while, you can even forget that you are wearing it.
The kit contains everything you will need to get started, including a pair of activated charcoal filter cartridges and a box of cotton filter pads (N95 rated). If you want to change the filter cartridges, you can use whatever brand you want. It will fit on this mask perfectly.
There is only a slight problem with the sizing of the mask. If you have a larger than usual head, it might feel a bit too snug because of the mesh skull cap. You can rest assured that this is still bearable, though.
What We Like
Plenty of room inside for prescription glasses
Comes with filter cartridges and a box of N95 cotton filter pads
Lightweight and perfectly balanced
Lined with soft silicone for efficient sealing and comfort
Features a mesh skull cap for better mask weight distribution
What We Don't Like
The mesh skull cap might feel too snug for larger heads.
The mesh skull cap not fitting well for some people is quite a shame but then again, it does not mean that they cannot wear the face mask. It will just be a bit uncomfortable at first but it will start fitting right after the mesh has a chance to loosen a bit.
What is a Full Face Respirator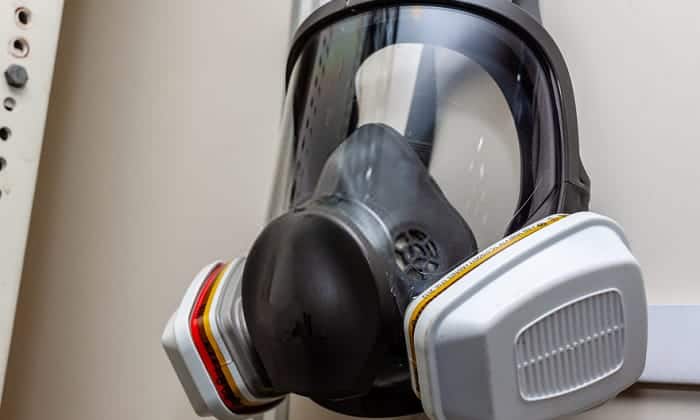 A full-face respirator is a type of PPE (Personal Protection Equipment) that mainly protects the wearer from accidentally inhaling dangerous solid particles, hazardous chemical fumes, gases, and other harmful contaminants in the air. It does so through the use of pre-filters and filter cartridges.
You have to replace the filters and cartridges regularly or when they get full, whichever comes first. Some full-face respirators come with adapters so you can plug them into an external source, like a clean air compressor/pump. This will let you have a supply of fresh air all the time, especially when the outside air gets too compromised.
The type of filter cartridge used needs to be pre-determined beforehand to find out the right type to get. There are different types of filters and they are conveniently color-coordinated according to the type of contaminant that they can block out.
One thing that you need to know if this is the first time that you are buying a full-face respirator is that the filter cartridges are not reusable. You need to check the expiry dates of the filters and change them when the said date is reached.
However, if you are someone who gets subjected to a large concentration of contaminants then you may have to replace the cartridges and filters a lot more often. Aside from the nose and throat, full-face respirators also protect the eyes and the entire face from getting irritated by the contaminants in the air.
Note that some materials can be irritating to the skin as well as the respiratory tract, like toxic chemical fumes and gases. With the help of a full-face respirator, you can create a complete seal around your face to prevent even a single harmful particle to get through.
How Does the Full Face Respirator Work
Although many different brands of full-face respirators emerge in the market nowadays, they all work the same way. The first line of defense in this type of respirator is the pre-filter. This looks like a pad that is made up of fine cotton fabric on the outside and comes with filter membranes inside.
The cotton fabric is responsible for blocking the larger solid particles and the filter membrane inside will deal with the microscopic particles. You can find pre-filters that are rated N95 or P100. These numbers mean that they can filter out 95% to 100% of all airborne solid particles.
This is important when one is working in a dusty environment like woodshops, blacksmithing shops (especially in the sanding area), and construction sites when they are mixing up concrete.
The second line of the defense is the organic vapor/acid gas cartridge. These are the filters that will block the harmful chemical fumes like chlorine gas, sulfur dioxide, hydrogen sulfide, and many other toxic chemicals.
Aside from protecting the user's respiratory system, full-face respirators also protect the rest of the face. Firstly, the lens that covers the face is usually made of impact-resistant polycarbonate. This face shield offers protection in case any debris comes flying at your face.
This situation does happen quite a lot of times in hazardous workplaces, like in woodturning shops. It is because these places are usually where chunks of wood would sometimes fly off the lathe at a hundred miles per hour.
Another layer of protection is the silicone gasket that lines the edges of the face mask. This makes a complete seal around the face of the user, making sure that not a single speck of dust or fumes can get inside. This protects the eyes from getting irritated by the dust and chemical fumes. It is something that safety goggles cannot do.
Types of Full Face Respirators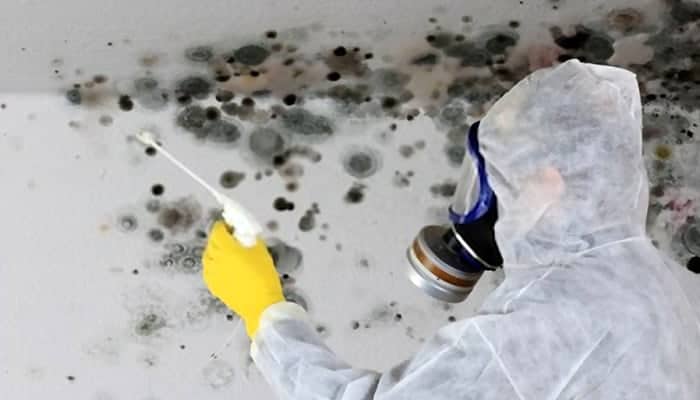 When it comes to respirators, take note that they come in two major types. The first one is atmosphere-supplying respirator. This is the kind of respirator that gets air from an external source other than the immediate surroundings. It is like a diving mask but the only difference is that it is meant for land use.
The mask is not rated for underwater use and may crack under a lot of water pressure. There are also what we call the air-purifying respirators that fall under the second type. These products use different kinds of filters to block all of the microscopic particles that are hanging in the atmosphere.
You can also expect them to come with organic vapor filter cartridges. These are the ones that deal with the chemical fumes and vapors, which is important if you work in the materials handling industry. This is especially helpful when you are dealing with chemicals and other corrosive materials.
The type that is usually readily available for those who are not in the purchasing department of businesses that use respirators is the air-purifying. However, some full-face respirators have adapters for supplied air too, so you can get those if you think that you will be using the feature in the future.
There is another type of full-face respirator but you can only use it once. Ideally, you should only use it if an urgent need to suddenly arises. This is what we call the escape respirator. It usually looks like a hood with an adjustable neck seal, a built-in air filter (particle and chemical filter), and a clear patch of material, letting you see where you are going.
In most cases, you can only use the mask during chemical attacks or in factories when a dangerous chemical leaks out. It is only meant for short-period uses, usually from 15 to 60 minutes. It is also important to use it only to escape a dangerous area.
Why Do You Need a Full Face Respirator
Full-face respirators are made in a way that they can prevent you from inhaling harmful, microscopic substances that are hanging in the air in hazardous environments. If needed, you can also hook them up to external air sources if the immediate atmosphere is too saturated by particulates.
OSHA requires worksites to have clean, breathable air, through the use of engineering controls, like air scrubbers and providing proper ventilation. However, there are times when even the application of these controls is not enough to clean the air. In such cases, full-face respirators are usually necessary.
The conditions when you will need to use full-face respirators include, but are not limited to:
Confined or enclosed spaces
When the immediate atmosphere has less than 20% oxygen
In environments where there are high concentrations of toxic gases
In environments with lots of dust particles and other irritants in the air (metal shavings, plastic resin dust, etc.)
When there is a lot of smoke in the air (house or forest fires)
Anywhere where there are substances in the air that pose respiratory health risks
Buying Guide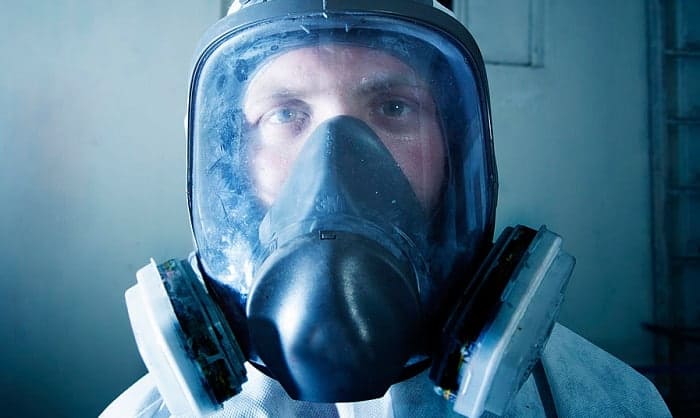 Due to the many different brands of full-face respirators currently available, you might be having a hard time figuring out which one is worth your time and money. To help you learn how to pick the right respirator, here are some things you should look for when shopping for your very first respirator mask.
Comfort – To make you want to wear a full-face respirator, it should be very comfortable to wear. It will not do you any good if you are not looking forward to wearing it. Look for a respirator that has a soft silicone face seal. Aside from making you feel comfortable, a soft face seal also makes a better seal around your face.
Other features that you should look for include a good exhalation valve (so that the inside of the respirator will stay cool and dry), anti-fog lenses for the face shield (so you can still see even if you are a heavy breather), and a soft face mask (so that there won't be any marks around your nose and mouth).
Also, look for a respirator that has a comfortable harness. More harnesses mean that the weight of the respirator is spread out over all the straps, making it more comfortable to wear.
Sealing Capabilities – You need to find a respirator, which features a wide and soft silicone face seal. This is important if you do not want any gaps where irritants or chemical fumes can get into.
The reason why you want a good seal is that your eyes and the rest of your face can also get irritated when they get in contact with dust particles, caustic particles, or chemical fumes and vapors. It is recommended that you look for a respirator with a wide silicone face seal.
The double-flanged one is highly recommended. This kind of face seal has more than enough material to conform to the face of the wearer. Even a little bit of irritant will be enough to cause discomfort, especially when you are allergic to the substance like pollen.
Versatility – If you are thinking of getting a full face respirator because you want to be prepared for anything catastrophic that might happen (i.e. a prepper) then you should get one that can handle all kinds of airborne threats, not just one. For this reason, go for one, which uses different brands of filter cartridges.
It should also be able to handle all kinds of contaminants. Never choose a respirator that uses a proprietary filter connection so that you can only use the filters made by the same manufacturer.
A Wide Field of View – A good full-face respirator should also come with a large clear face shield. Old respirators, like the ones used in the World War, have goggles and provide limited fields of view. They only let you see what is in front of you.
A good full-face respirator should have a huge, clear, wraparound lens that allows you to see all around you. It should be almost as if you are not wearing a mask at all. Some face shields can even let you glance downward.
The reason why you need a large face shield is so you can be aware of everything that is happening around you. If you can see the danger, you will be able to react immediately.
Other Extras – A good respirator should have a lot of different useful features. One of the features that you should look for is a voice diaphragm. This feature will let you talk even when you are wearing the mask.
This device will allow your voice to be heard from outside the mask without creating openings that can potentially let irritants inside. Some respirators also allow useful attachments, like slots for flashlights, a connector for a welding mask, and many others.
One neat feature that some brands have is the ability to use external air supply by using a special adapter.
Care and Maintenance
The great thing about the best full face respirators is that they are not high maintenance at all. Since they are made of non-porous materials, you just need to wipe them down using a soft, damp cloth. If you want to get them clean, use some soapy water but only use it on the harness and the silicone face seal.
Do not get any soapy water on the face shield because it might damage the special film that prevents fogging inside the mask. You should also wipe a bit of mineral oil over the straps and on the silicone face seal every month or so. This will prevent the silicone from drying and cracking. With that, you can use the respirator for longer.
Regarding the filters, you need to replace them when they have reached their expiration date or whenever you feel that they are full, whichever comes first. You will know that the filter cartridge is already full when you have trouble breathing each time you wear the mask.
If you need to stow away the mask, clean it first and dry it completely. You should then wrap it inside a plastic bag so that it will not gather dust. Store the mask away from direct sunlight.
Frequently Asked Questions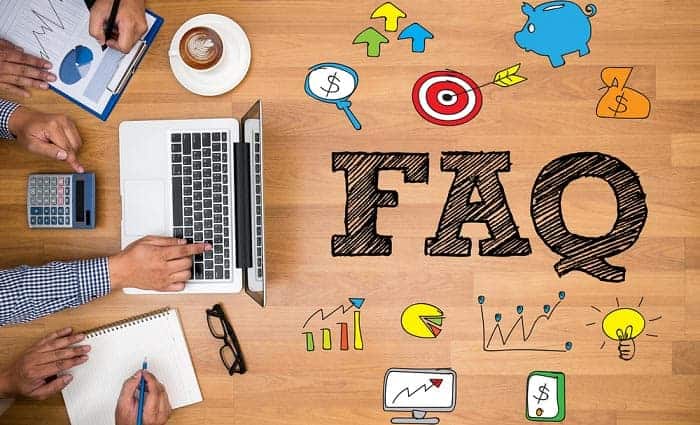 What are the most popular brands of full-face respirators?
Because there are so many different brands to choose from, it can be confusing to choose the best one. To help you out, some trusted brands of respirators in the market today are 3M, Trudsafe, Parcil Distribution, Muhubaih, Honeywell, UOPASD, and Yunge.
The mentioned brands are just a few of those that have been proven to work well. Many satisfied customers have already attested to the effectiveness and reliability of the respirators from such brands.
How to use a full-face respirator?
Using a full face respirator may seem like a complicated task but it is pretty simple. Also, because all respirators follow the same basic design, their instructions are quite similar.
First, you need to attach the filter cartridges on the mask. The great thing about most of the respirators available today is that they can accommodate almost all brands of filter cartridges. You need to attach filters that fit the task at hand. If you will be going into a dusty environment, you should place particle filters on the respirator.
Use filters that are rated either N95 or P100 to ensure that they can block almost all of the particulate matter. If you will be dealing with chemical vapors and fumes, you should get an organic vapor filter. These cartridges are specifically made so that they can filter noxious gases and fumes in the air.
This can prevent them from reaching your nose and mouth. Additionally, you should double down on your safety and place particulate filters over the organic vapor cartridges just to be on the safe side.
Can you wear glasses with a full-face respirator?
Yes and no. Wearing a standard full-face respirator with glasses not only makes it uncomfy but also affects the way the facepiece fits. That's because the prescription glasses' arms create an opening, allowing fumes, dust, gas, and vapor to seep in. Hence, workers wear contact lenses or a half-face respirator paired with chemical goggles.
If contact lenses are not an option, some Reddit users suggest looking into full-face respirator prescription glasses from 3M, Sundstrom, and other brands. Unlike regular spectacles, these kits are designed to let you wear your corrective lenses without breaking the seal of the full-face respirator.
Given today's speedy innovation rate, you can expect more models of a respirator for glasses to be invented soon.
Can you wear a hard hat with a full-face respirator?
Yes, many full-face respirators feature strap harnesses that can be worn under your head. Alternatively, you can opt for models with ratchet suspensions for easy adjustments.
How long does a full-face respirator last?
The respirator's facepiece and cartridge filters have different life expectancies. Full-face respirator filters need to be changed as soon as you detect the contaminant's smell or taste, or after 8 hours of use.
On the other hand, a reusable respirator and full-face respirator with fan may not have a fixed expiry date. Yet, the material will deteriorate over time simply because the worker uses them often. How long the facepiece will last depends on the design, material, and usage.
By way of example, a respirator for woodworking or for construction workers may get worn out sooner than one used for COVID. When the facepiece is constantly hit by small chunks of wood, its lens will get scratched easily.
Maintenance and cleaning can prolong the life span of a respirator. If you fail to follow the manufacturer's recommendations, expect to see damages in a couple of days or weeks. When you use the facepiece for painting, for instance, you will have to wash them after work.
What is the warranty?
Most manufacturers provide a month or three-month guarantee. If you experience any factory defects, you can get a complete refund or a brand new (and hopefully error-free) unit.
By being resourceful, you can even find respirator brands that offer a 100% satisfaction guarantee. This means even after several months have passed and you are somehow not impressed with the product, you can get a full refund or a replacement unit, with no questions asked.
Where to buy a full face respirator?
You can likely find one or two brands of full-face respirators in your local hardware store or even a dozen of them in any big box stores. If you happen to find the respirator mask that you think is the best for your particular needs then good for you.
On the other hand, if you have not found "the one", you can look for it in one of the many online retail stores. The great thing about online shopping for full-face respirators is that you can access hundreds of choices. This will allow you to compare the prices and features of different brands so you know where you can get the best deals.
You do not even have to worry about the delivery time when you go online shopping because you just have to pay a bit extra for express deliveries.
Conclusion
Whatever reason you have for looking for the best full face respirator, you first need to know what features and qualities that should be present when narrowing down your choices. There are so many different brands of respirators out there but not all of them can reliably provide the kind of protection that you expect or need.
Now that you have reached the end of this article, you would have already learned all that you need to know about respirators. You can now go out there and find the one that is right for your particular needs.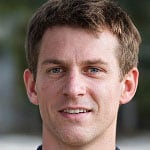 Having worked in the field of personal protective equipment for over two decades, Andrew Carnegie is a specialist in the field.
At EDC, he strives to improve performance efficiency and promote workplace safety for EDC's readers and customers. He also researches the most up-to-date equipment that has earned relevant accreditation for use in a wide range of industries and specialties.