​As a reminder, for accurate information about COVID-19, you need to check CDC website!
The Centers for Disease Control and Prevention (CDC) recommends wearing cloth face coverings in public settings where other social distancing measures are difficult to maintain (e.g., grocery stores and pharmacies) especially in areas of significant community-based transmission. The cloth face coverings recommended are not surgical masks or N-95 respirators.
The right way to prevent illness is to avoid being exposed to this virus. However, as a reminder, CDC always recommends everyday preventive actions, such as hand washing, to help prevent the spread of respiratory diseases.
FDA guidelines: N-95 respirators not for use by the public! Learn more.
The virus is a hot topic and is causing an alarm to the world! The virus disease has been spreading in the world due to traveling and other factors. It can be transmitted from one person to another. That is why many people are thinking about protecting themselves with surgical masks and respirators. One of those that has been surfacing and emerging in popularity is the best N95 mask.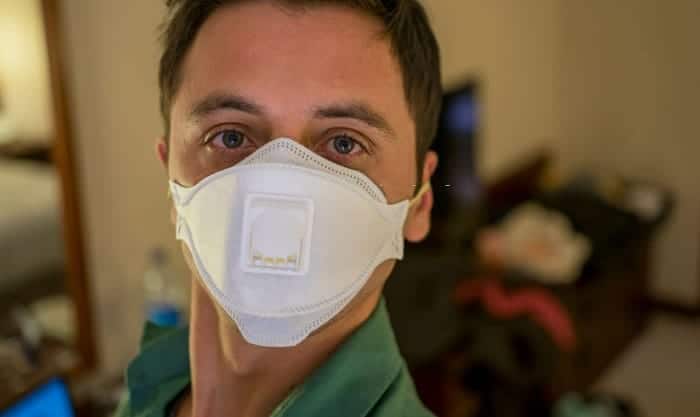 But as many brands and manufacturers are selling the mask, they might easily confuse. If you are in the same boat, check out the following for the top suggestions on the market along with a buying guide outlining the things to look for when shopping for one. In this post, you will also get answers on the most asked questions about these pollution masks, including their proper usage, like emergencies. Let's get started.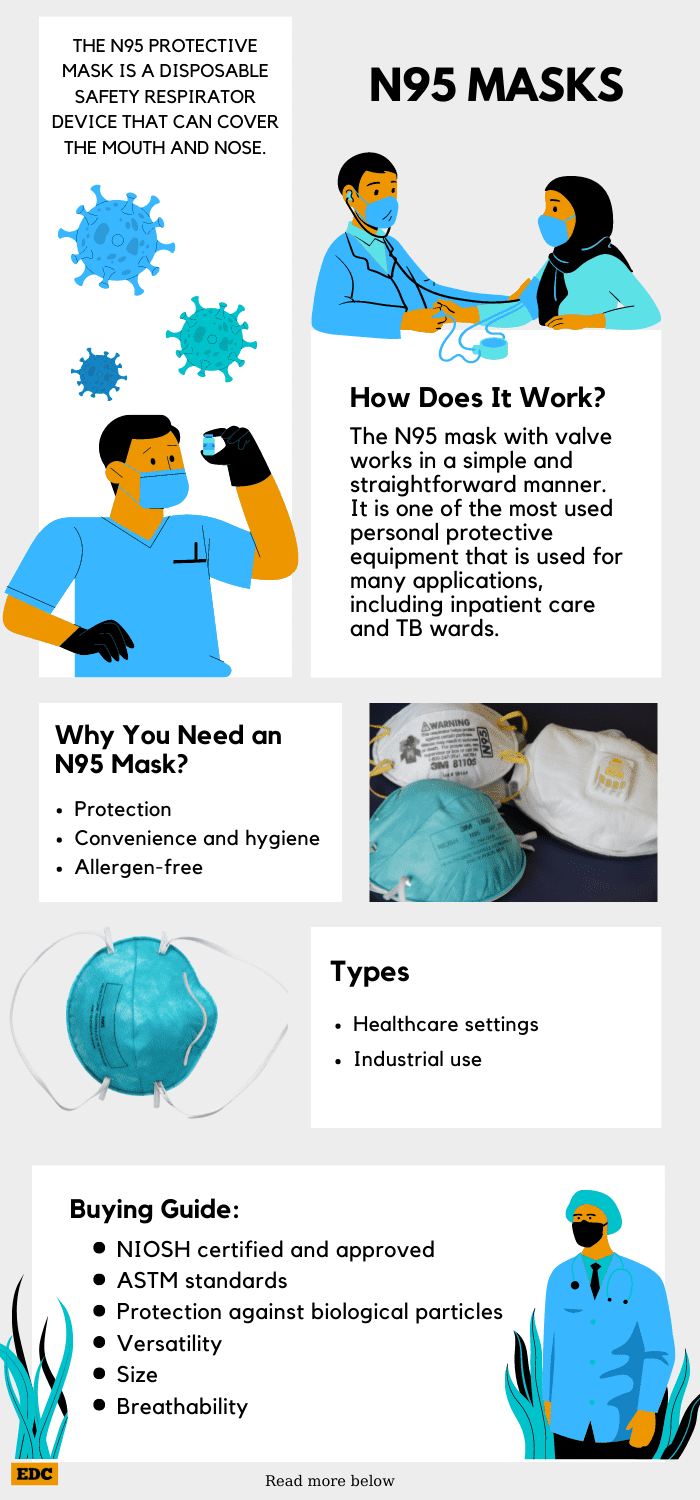 6 Best N95 Face Mask Reviews of 2023
1. Kimberly-Clark Professional 53358 N95 Pouch Respirator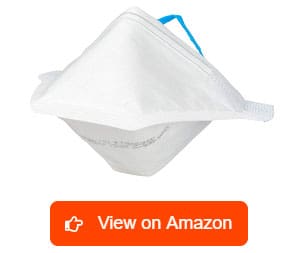 Usually, wearing an N95 mask with ear loops strains my ears, especially when I also have to put on my prescription glasses. Because I don't want to buy those "ear-savers", I tend to favor respirators that feature a two-headband strap like this one from Kimberly-Clark.
We know this brand for its soft toilet papers, facial tissue, and other paper products made in the USA. Hence, you can expect it to make the most comfortable N95 mask. I would say that the material is gentle to the touch, which is why I don't mind having it on my face for long hours. Furthermore, it doesn't make me sweat!
Equipped with a bendable nosepiece, I can close the gaps to ensure no airborne impurities get in. Yet, it does not dig into my face nor give me that suffocating feeling. Although the manufacturer explicitly said that this is not for medical use, I think it is sufficient for public spaces that aren't considered COVID-19 hot spots.
I wish the manufacturer would improve the straps as they feel loose for me. To be fair, some people claim the mask fits them well! Meanwhile, the pouch is a little too long at the front that it touches the face shield. While it is intended to allow for more "breathing room," I don't think it has to be this big. If you don't need to wear a face shield, however, it's not going to be an issue.
What We Like
Made of soft material
Has bendable nosepiece
Can filter airborne particles
Prevents ear strains
Appropriate for traveling
What We Don't Like
The straps need to be tighter
The pouch is too long
If you hate masks that dig into your face and hurt your ears, then you'll like this N95. Designed with skin-friendly materials, you can wear them for extended periods without discomfort!
2. PandMedic MedicPro N95 Mask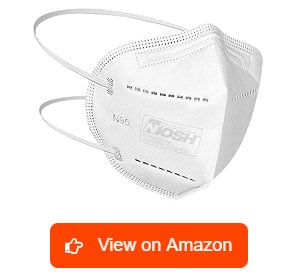 Now that many employers are slowly getting more employees to work in the office, I know a lot of people who are rushing to buy N95 mask sets from PandMedic. After all, the product has earned the approval of NIOSH and CDC.
Throughout my shift, I wear prescription glasses, earphones, and an N95 mask for COVID. Of course, these things strain my ears. I opt for this model because it features wrap-around head straps instead of ear loops. It feels neither too loose nor too tight. Thanks to the adjustable nose clip, it does not leave any opening at the sides for contaminants to pass through.
Even better, this waterproof N95 mask with a filter can block dust, droplets, haze, and pollen. It can block tiny saliva that's coming from my mouth when I speak! As such, I can protect myself and those around me against infectious diseases! That said, I like the way the mask's fabric feels light, smooth, and breathable.
Unlike similar products, the manufacturer wrapped each piece to prevent contaminating the rest of the N95 masks in stock when I took one. Considering these are disposable face masks, however, the price is a little steep. Anyway, I'd rather pay for coronavirus protection than hospital bills!
What We Like
Can filter out dust, haze, and more
Made of lightweight, smooth fabric
Fits the head perfectly
Comfortable for prolonged use
Each mask is individually wrapped
What We Don't Like
More on the expensive side
Based on observations, I think the quality of this N95 mask is quite dependable if you need protection against COVID-19 and pollution. With a wrap-around head strap, you can avoid burdening your ears while ensuring that the mask is securely in place.
3. 3M 8511 Respirator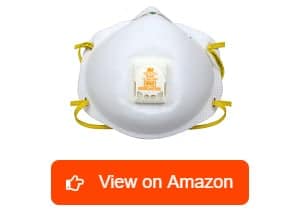 Finding a properly working and quality 3m N95 mask is essential if you want to protect yourself from the virus, airborne diseases, and particulates in the air that would otherwise affect your respiratory system. One of those that we love to introduce to you on this list is the 3M 8511 N95 mask.
For one, it is by a well-known manufacturer and supplier of safety gear and equipment. One of their top offerings is this item that has a cool flow valve, adding to the comfort of wearing it for a long period. You don't have to worry about it feeling uncomfortable when fitted and worn. The respirator is designed and made to give you not only comfort but the utmost protection.
The 3M 8511 has a cool and innovative design. While it can offer excellent protection, it doesn't miss out on enhancing your comfort, especially when working for a long job. Even if you're working in a drywall or a laboratory, you can rely on this mask to keep the impurities out of your system.
I would like to note that this model also has an innovative Electrostatic Media, which works by capturing all the airborne particles in the air. Thus, it can help protect you from airborne diseases and respiratory issues, as well as wildfire smoke and virus protection.
Besides, I'd like to mention that the 8511pollution mask is with an adjustable M nose clip, offering you a secure and custom fit. It can also provide you with a secure seal to ensure that nothing gets into your nose. So even if you are sanding the floor, you can trust the protection that it can give.
However, it might not fit smaller faces.
What We Like
Comes with a cooling flow valve
NIOSH-Approved
Adjustable nose clip
Can be used to protect against virus
Braided and stretchable
What We Don't Like
Might not fit smaller faces
Overall, it is a top choice among N95 respirator masks on the market for its reliable performance to keep you protected from the airborne viruses going around. It is also what you need for comfort. While it does provide 100 percent protection from airborne viruses, it also keeps you protected from floating air particles while working in the lab or construction. It is a decent choice among the pros that want to keep working even on a task in which floating air particles can pose harm to the lungs and body.
4. 3M 8210 Plus Paint Sanding Dust Particulate Respirators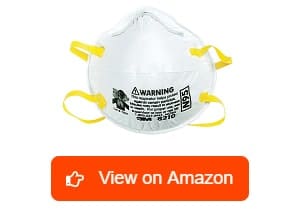 3M Safety is a trusted and known brand for the N95 mask and other protective devices. So, if you would like to ensure that you are getting the most out of your purchase, you should not forget about the 3M 8210. In terms of performance and reliability, it is one of the finest on the market, undoubtedly. This best N95 mask for virus is a lightweight and efficient safety device that works as intended.
It is ideal for many applications, such as working on metal and wood surfaces as well as drywall. Also, it is suitable for health and patient care. I would like to mention that the item is also for those who want to protect themselves against pollution, smoke, and smog. You might also want to check it out if you also want to shield yourself from airborne particles like viruses.
It is also worth-mentioning that the mask is with an electrostatic media, enhancing its efficiency in delivering its intended uses. And when shopping around for excellent covers, you must also check for one that allows for more natural breathing. This item is designed for comfort that it conforms to the shape of your face.
You can also count on the additional comfort of the welded straps as well as a soft nose foam for enhanced convenience and comfort. Also, this model comes with an adjustable nose clip that improves its performance when it comes to delivering a custom fit. More so, I would like to mention that it helps you stay safe in your workplace. And with the virus affecting more people, you can also have peace of mind of the protection that the masks can offer.
However, there were reports about breathing issues. Still, these were isolated and did not comprise the majority of the people who bought it.
What We Like
Comfortable soft nose foam
Can offer protection and safety in the workplace
Helps in capturing airborne particles
Comes with an efficient filter media
NIOSH approved
What We Don't Like
Breathing issues for some people
Overall, the 8210 Performance Paint Prep Respirator is one of the most excellent picks in the category. You should not miss it if you're looking for a reliable respirator for your workplace, too.
5. LotFancy N95 Particulate Respirator Mask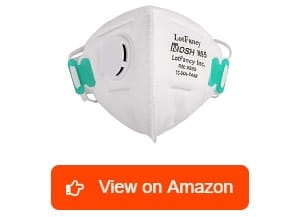 When shopping around for an N95 mask reusable or not, you should consider this item. This respirator mask is a decent choice since it already comes with ten pieces of quality masks. Choosing it, you will have a stock of the masks and keep yourself protected from particles, pollution, and dust. These masks also work by protecting against pollens and smoke.
In addition, it is a recommended mask for construction. If you are working with a drywall, sanding floors and grinding, you should check out these masks that feature full protection against the particles brought about by these activities. They are also fit for cleaning and flood cleanup. They have plenty of uses that make them versatile and money-saving.
I'd also like to recommend these facial masks because they are NIOSH certified. It just means that they are certified for quality and safety. They are reliable that you can rest assured of their performance and effectiveness.
The item has a breathing valve, too. It promotes more natural breathing that makes them comfortable to wear even if working for hours in the laboratory. It is one of the distinct features of these masks that you should look for when shopping around for respirators.
These respirator masks work efficiently by filtering up to 95 percent of airborne and non-oil particles. They can protect against solid and liquid particles. Plus, you can rely on these masks for protection against smoke and smog, too. So, if you live in a polluted location, you can wear these respirators that can protect against particulate matter 2.5 of air pollution.
However, some people reported breathing difficulties, though.
What We Like
NIOSH Certified
Comfortable breathing valves
Ideal for cleaning and construction
Effective against virus
Safety face mask used by professionals
What We Don't Like
Breathing difficulties for some users
Overall, the LotFancy N95 masks are excellent choices for a myriad of protection that they can offer. They are also efficient when it comes to offering safety against not just the virus but also pollution and smog. Check them out for yourself if you want to stock on great respirators that also come in 10 pcs per pack.
6. Trend STEALTH/ML Stealth Air Half Mask
The Trend Air Stealth Half Mask P3R also has a slim and lightweight design, adding to the comfort of the wearer. It is also a half-mask design that does not obstruct sight view. I would like to mention that this item features replaceable filters. They are found just behind the grills, protecting from particles and moisture. This item is also unique that it can effectively protect against dust particles and pollutants.
Moreover, the masks also have a large filter surface area, making them efficient in delivering the performance that we want for our facial mask. In terms of the design, this item also has a bottom-positioned exhalation valve that works well, especially among glass wearers. With it, they can still have a clear and unobstructed vision. Moreover, it can deliver a performance that does not have any fogging or misting issues.
The P3R half mask is also remarkable for its ergonomic design as well as odor-free construction. It is made of soft materials and silicone-free seals. Even people with allergies can use it. Moreover, I would like to note that this item can offer a secure fit for added comfort.
This product is also rated with 99.97 efficiencies at least 0.3 microns. Also, this item can offer max face protection and can be used for workshop, home, or job site.
However, this mask is not for people with smaller faces, though.
What We Like
Can offer ideal respiratory protection
Compact and solid design
Replaceable HEPAC pleated filters
Relaxed breathing and talking with the valve
Conforms to standards
What We Don't Like
Not suitable for smaller faces
Overall, I liked that it has a robust and compact design. This item also features replaceable filters and can allow for easy breathing and speaking for its exhalation valve. Also, this item can offer excellent protection against plaster, fumes, welds, and mist. It is also great for filtering out silica dust. Check out the best reusable N95 mask for its top of the line features and performance.
BURVAGY Disposable Dust Mask (Outdated)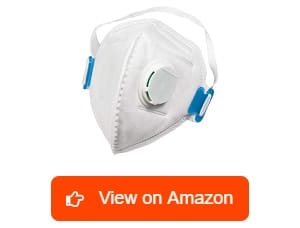 This dust mask is another choice that you must not miss when comparing your options. The top-rated product is one of the most-reviewed in marketplaces for its excellent features and many uses. The N95 is an efficient protection against particulates, especially when working for DIY or home projects, such as grinding or sawing. It is also great for people working in hospitals and laboratories.
The protective equipment is also perfect for people that want to keep themselves protected against viruses like the feared NCOV 19. If you're one of these groups, you should check out the disposable dust mask.
Another thing to like about this product is that each pack comes with 30 pcs of disposable masks so that you can rest assured of protection and that you no longer have to buy more often. Also, this item is ideal for outdoor or indoor uses and is lightweight for long hours of wearing.
Also, this mask can protect against iron ore, coal, pollen, flour, and pet hair. It can also filter out mold spores and dander. You can also count on it for natural speaking or breathing even with many hours of wearing. It also has a valve that can help with breathing and prevention of the building up of moisture and wetness.
This item is designed with cloth straps that let you fit it comfortably. You can keep yourself protected for many hours, even for professional or home use. You can also wear it with other protective equipment, such as glasses, helmets, and hard hats.
On the downside, some people complained about the valve not working as intended.
What We Like
Comfortable design and high performance
Personal safety and protective equipment
Great for DIY and home projects
Lightweight and high quality
Exhalation valve for reducing moisture and heat buildup
Overall, this item is an excellent pick for its protection and safety performance. You can count on it for its maintenance-free and versatile functions. You can use the one-time-use masks for DIY projects, construction projects, and other dust-filtering applications.
3M Aura Particulate Respirator 9211+/37193(AAD) N95 (Outdated)
3M Personal Protective Equipment is a reputable brand that has been known in space for decades. Through the years, they are keeping up with a commitment to the performance and quality of their face masks. One of their finest offerings is the 3M Aura respirator.
The flat fit respirator is unique for its fresh flow valve, allowing for more natural breathing and speaking, a common issue among other respirators on the market. Also, this mask can offer reliable and comfortable protection, such as against the deadly virus. More so, this item is ideal for healthcare settings. It can be used by nurses, doctors, surgeons, and people working in the laboratory.
Also, this mask is lightweight, so it does not pose a hassle even for long hours of use. Also, the Aura masks are ideal for those who want to filter out non-oil particles effectively as well as those living in a polluted area. The product is also design with braided-headbands, enhancing the performance of the product. This design also prevents or reduces hair pulling.
This respirator can also be used in dry chemical handling and food preparation. You can also count on it for milling and grain handling.
But on the downside, there are fitting issues for some people, though.
What We Like
Convenience for its exhalation valve
Reliable worker protection
Can filter many particles
Ideal for home applications
What We Don't Like
Fitting issues for some users
Overall, the 3M Aura masks are a excellent N95 mask for virus protection on the market for its useful and reliable features. They are practical and convenient to use. I liked that it has an exhalation valve for natural speaking and breathing, too. The item is also a decent pick when it comes to protecting against particles and viruses. Check them pout if you're looking for efficient and convenient to use respirators.
N95 Disposable Respirator (Outdated)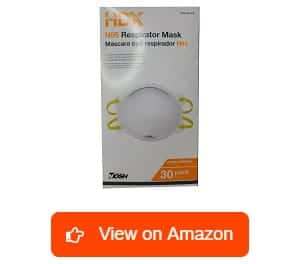 The scare of the virus is taking the world by storm. It is present in almost every continent on the earth, with Antarctica as exception as of this writing. It is a serious health problem that can cause not just sickness but sometimes death to those with a weak immune system. Don't let this health threat limit your family or yourself. Wear a safety protection! One of those obvious choices if you're looking for N95 mask for virus is this disposable respirator.
It already comes in a box of 30 pieces of respirator masks, meaning not having to buy one from time to time. Especially now, it is quite hard to find these masks anywhere. The high demand brings shortage. The people's scare on the virus has made this mask in need, so supply can run short. If you want to stock up on N95 mask, I would like to suggest taking a look at this n95 rated respirator.
Also, the HDX masks can offer premium performance. You can count on it when it comes to providing the utmost filtering. This product is rated at 95 percent filtering efficiency. Thus, you can have peace of mind that it can protect you against liquid and solid particles that don't have oil. It is also approved by the National Institute for Occupational Safety and Health (NIOSH).
The high-performance respirator is also ideal for humid and hot work conditions. It does also offer durability, style, and proper fit at the same time. It also offers a welding elastic that you can use for a head strap.
However, these respirator masks can run out fast, though.
What We Like
Easy to use and convenient
Offers up to 95% filtering efficiency
NIOSH approved
Proper fit
Durability and quality
What We Don't Like
Can run out of stock fast
Overall, it is an in-demand N95 mask for virus because it is just effective. People who have tried using have been praising it for its utmost protection. The high filtering efficiency also makes it an excellent value for the money. You might want to check it out for the best filtering results. The HDX N95 Disposable Respirator is also applicable for all non-harmful dust coming from insulating particles, sawing, and grinding.
3M Safety 142-8210PLUS N95 8210Plus (Outdated)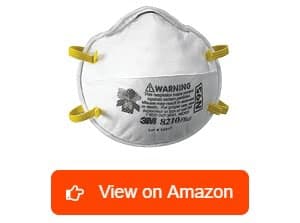 The N95 respirator is another top of the line choice in this space. You might want to take a look at it if you want a high-performance item that delivers. The 3M Safety respirator masks are lightweight and comfortable to wear. This item is lightweight at only eight ounces, ensuring your comfort all the time. So even if you're working in the laboratory, construction, and other industries involving sanding, grinding, or dealing with floating air particles, you might want to take a look at this comfortable to wear a mask.
They also have a classic design that makes them suitable to look at even if you're walking down the street and wearing one. The particulate respirator is also with a cushioning nose foam that makes it even more comfortable to wear. I would like to note that achieving a custom-fit is also not an issue because it is with an adjustable nose clip. It also does work to offer a secure seal around your nose.
I'd like to recommend the n95 rated respirator because of its braided headbands, adding to the comfort of wear. Each of them also has a staple-free attachment point, so satisfaction is really not a question.
However, this item is in-demand so that it can run out of stock fast.
What We Like
Comes as a box of 20 pieces
Reputable brand
Comfortable to wear even for long hours
Cushioning nose foam
Can filter most non-harmful particles and the virus air particle
What We Don't Like
Can quickly run out of stock due to high demand
Overall, it is designed and built to offer worker safety against non-oil-based particles. You can rely on it when it comes to the utmost protection that it might be able to provide against the virus, too. It is also comfortable and easy to wear. You might want to check it out for yourself if these features sound cool for you.
SAS Safety 8610 N95 Respirator (Outdated)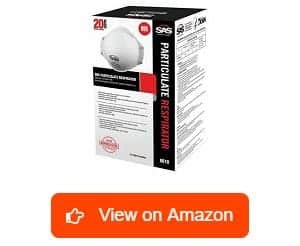 If you're shopping around for an n95 rated respirator to protect against the widely spreading virus, you should consider adding the 8610 on your list of products to compare. One of the things that I liked about it is that it comes with 20 pcs already. As you may know, these masks efficiently run out of stock now, so stocking up on them can be a smart move for continued protection.
Also, I would like to note that SAS Safety 8610 is easy and comfortable to wear even if you choose wearing it for a long time. It can offer protection while not also being a hassle to wear. As you may know, some masks can pose breathing difficulties for some people. It is why you have to choose a respirator that can offer a great fit. This item can be for you because it has a great design that can conform to the shape of your face.
I would like to note that this item is also maintenance-free. Also, it is lightweight to promote wearer comfort. It is also ideal for those who do not want to experience the difficulty of breathing just as reported about other face masks in the same category.
This item is also NIOSH approved, so it is proven and tested for performance, quality, and safety. You should check it out if you're looking to keep yourself protected from the novel virus, too.
However, there were quality issues reported, though.
What We Like
Can offer an optimum fit
Lightweight and comfortable to wear
Can protect against non-oil particulate
Maintenance-free
Can provide 95% efficiency
Still, I would like to recommend the respirator because it can provide quality and efficient protection for workers, nurses, and just about anyone who wants to keep particulates and airborne particles out.
PLENO N95 Masks (Outdated)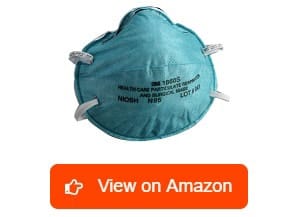 The N95 breathing mask is another choice for those who want to achieve respiratory protection. Especially with the spread of the novel virus, it is some of the best protection that you can consider. This item is designed for helping protect your lungs and overall being from smog, smoke, pollution, and non-oil particles.
I would like to note that the 3M 1860 respirator masks are one of the best choices around when it comes to being useful in protecting you from diseases, too, making sure that the air you breathe will not harm your health. Whether you're working in the studio, laboratory, or construction projects, you can rest assured that you can have that protection you need.
Also, the 3M masks are ideal in terms of exposure control against tuberculosis, based on the CDC guidelines.
You can choose it if you have a small face profile. However, it is not for use by children. Using these masks, you can reduce your exposure to airborne particles, such as those generated by electrocautery, laser surgery, and other medical equipment. The surgical masks are also fluid-resistant according to the ASTM F1862 standards, so they're applicable for many medical settings. They can resist spattering of blood, water, and any infectious liquids.
Another feature of the N95 masks is that they are NIOSH approved. It merely means that you will not waste your money on fake respirators. They're also ideal for healthcare settings because they can help in TB exposure control. I would also like to note that the item can offer up to 99% bacterial filtration efficiency. It is higher than others in the same category have based on the ASTM F2101.
They are also comfortable to wear, ideal for wearing all day in laboratories, patient care, TB wards, and operating rooms. These respirators are also great for preparedness planning as well as stockpiling.
However, these masks are not intended for people with a more extensive face profile.
What We Like
Comfortable to wear and disposable
Can protect against airborne particles
NIOSH approved
Cushioning nose foam
Fluid resistant
What We Don't Like
Not for larger face profiles
But overall, they are great respirators for their features and performance. They also have one of the highest ratings of 99% BFE.
What is an N95 mask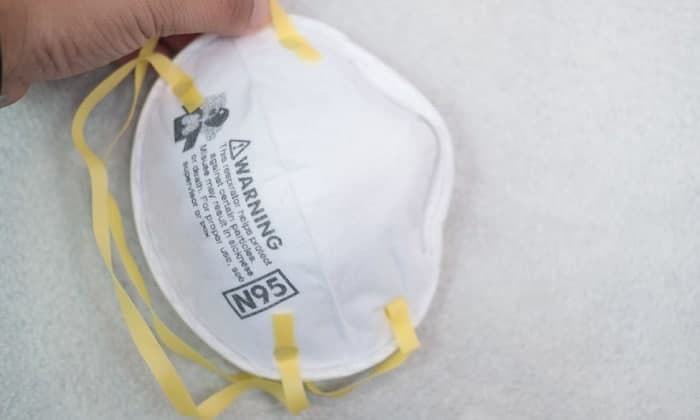 The N95 protective mask is a disposable safety respirator device that can cover the mouth and nose. It has a great filter media that can be rated with 99% bacterial filtration efficiency. It works by protecting you from breathing in harmful particles that can cause lung and body disease, like the much-feared NCOV 19. Also, it works by keeping small particles, such as dust, mold, and smoke out.
The best among them is also great when it comes to protecting you against air pollution and smog. It is something precious if you're living in a polluted place. Such a device can work efficiently to filter airborne particles, yet it is comfortable to wear. It can offer a close and custom fit and is design to block at least 95% of 0.3-micron test particles.
This safety respirator is comfortable to wear, and many are with exhalation valves, promoting more natural breathing and speaking. It is also ideal for people working on DIY projects, laboratories, and other places requiring dusting, grinding, and sawing, to name some. It is also used by people working in healthcare settings because the best ones can also filter out TB bacteria. Many of these respirators can offer protection for eight hours, but it can also be depending on the manufacturer's specifications.
How Does It Work
The N95 mask with valve works in a simple and straightforward manner. It is one of the most used personal protective equipment that is used for many applications, including inpatient care and TB wards. One can also be used in infection control practices and laboratories if you're working in pandemic preparedness planning or emergency rooms, and other applications.
It also serves workers who engage in construction. People who do grinding, sawing, and drywall grinding also uses it. Also, those who are woodworking and lawn mowing as well as those who are working with insulating particles. The N95 also does an excellent job of people doing demolition work and other garden projects.
But for the best results, the high-efficiency respirator mask reduces someone's risk of breathing in dust particles and protecting the lungs.
Nevertheless, the respirator works by providing the user protection from airborne particles, including pet dander, pet hair, leaves, flour, sawing dust, smoke, and other particles. It is widely used in many places and industries, including in studios and manufacturing. It works by filtering out most substances that are free of oil. So, if you want to get all these benefits and more, you should have an N95 filter mask.
Types of N95 Masks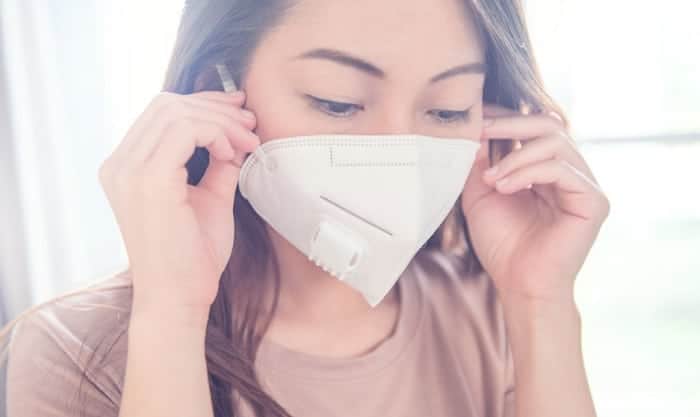 These masks are designed and manufactured for use in industrial kinds of jobs and construction. They are also for people working in healthcare settings. They can prevent someone's exposure from dust and other particles. So, when it comes to types, they are available for healthcare and industrial workers. In terms of classes, you can find different kinds of them based on their purpose of use.
Based on the purpose
Healthcare settings: There are masks designed and manufactured to help healthcare workers avoid infectious diseases, such as TB. As they're exposed to sick people, they can protect themselves and keep out of danger of the transmission of certain conditions, like the virus. With masks featuring filtration of particles that may pose harm to health, workers can prevent the transfer of body fluids, particulate matters, and microorganisms, too.
Industrial use: You can also find masks ideal for construction workers that deal with dust. These respirators can offer nose and mouth protection with the right coverage. Some applications for wearing include grinding, sawing, and drywall applications. These masks can also be used by those working in the laboratories.
Personal protection equipment NIOSH N95 mask
With the spread of viruses like virus, this mask is also becoming in-demand and popular. They are rated with a bacterial filtration efficiency of at least 95%. To get started with the selection process, you can refer to our reviews of the top-rated respirators on the market.
Nevertheless, the types of N95 masks vary from one manufacturer to another as well as the specifications each of them has. Some are also useful for many applications that include those discussed earlier.
Based on design
Flat fold type – It is one of the most common types. It is notable for its thin and lightweight construction. It also comes with soft foam for added comfort. Many also have elastic head straps that can help in reducing pressure points. It can also help in decreasing wearer fatigue because it is lightweight. So, if you are looking for a longer wearing time convenience, you might want to check out this type. It is also a one-size type that can fit any face shape and size.
Molded type – It is the other type of respirator that you can choose and use. It is designed with a tough outer shell. It works by preventing mask collapse. Also, this type is with a soft foam or layer for added convenience and comfort. Usually, it also comes with a nose clip. Just like the flat-folded type, this one is lightweight to help in reducing fatigue.
Why You Need an N95 Mask
​There are many benefits of wearing the N95 respirator, and a few of these we're going to discuss in the following.
Protection
NIOSH certified masks can offer the utmost protection. They are tested for pandemic preparedness studies. These masks are also ideal for protection against diseases, like the NCOV 2019, which is one of the most feared diseases today. It can also protect against SARS and Avian flu.
Many of these respirators are compliant with CDC guidelines when it comes to the protection that they can give against TB control. And those with ASTM F1862 compliance are also proven effective against splash and fluid penetration. Wearing the N95 masks, you can get up to 99.5% protection from particles, bacteria, and viruses.
It can also help in reducing airborne particulate and microorganism transfer. You can also reduce your exposure to airborne particulates. That is why some respirators are also useful for electrocautery and laser surgeries.
Convenience and hygiene
You can find items packed in 10, 20, or 30 pieces of masks. Every mask is usually bagged separately to promote good health. It is also convenient to bring because it can fit in your pocket or bag, and be ready to wear anytime.
Allergen-free
Those people who are sensitive to certain materials can have peace of mind that they don't have to suffer from any allergies due to wearing an N95. Most of these items are free from silicone, latex, or PVC that can trigger allergy for some people. Also, the mask is disposable to promote hygiene further. It also means that there is no need to disinfect the cover before using it.
Buying Guide
How do you choose the ideal N95 respirator? Because there are many on the market, you might find it confusing to figure out which type to get. In the following, let us talk about the basics and find out what makes a great mask that you must take a look at for the best results.
NIOSH certified and approved
One of the most critical factors when selecting an N95 mask is its NIOSH certification. With it, you can be sure that you will get a safe to use and tested product for performance and efficiency. With this feature, you can also be sure that you can protect your lungs from airborne particles, bacteria, and viruses.
ASTM standards
Also, you must check for its compliance with ASTM standards to ensure that it can protect you from splatters and fluids, especially if working in hazardous settings, such as hospitals. So, when reading the specifications of an item, you should check for the item's compliance with it.
Protection against biological particles
The mask should be able to protect you from dust, pet dander, pollens, and other particulates. With it, you can have peace of mind that you can protect your lungs. It should be able to provide ample coverage for your nose and mouth to reduce your risk of acquiring infections and other diseases.
Versatility
When choosing an N95, you must also check for its versatility. It should be able to keep you protected from inhaling dust, smoke, smog, pollens and pet dander, to name some. The best ones are functional that they can be used in healthcare and industrial settings, too.
Size
Some people do not get the mask that fits them because they failed at checking the size. You can find small, medium, or large half masks when comparing your choices. If you are unsure, you might want to contact the customer service of the company.
Breathability
In addition to the above considerations, you must find masks that allow you to breathe and speak quickly because some respirators pose difficulty in doing these things. Most of the best respirators have an exhalation valve that allows for more natural breathing and speaking. You should look for it when studying your options while shopping around.
These are only some of the considerations to look into when studying your options and picking the right one that suits your needs. Check them out and have a more satisfying experience in using the face masks.
Care and Maintenance
When it comes to care and maintenance, different manufacturers may have their specific instructions. Thus, you should refer to the manufacturer's directions on how to care for and maintain the N95 mask for the best results.
Many of these masks are also meant for one-time use, while others feature a replaceable filter. You can also check that when buying a respirator. When it comes to throwing it out, you should discard it in the proper place. It is time to replace and use a new one when the mask becomes clog and makes it hard for you to breathe.
TAKE NOTE – The N95 mask cannot be disinfected or cleaned. It is designed and made for one-time use only.
Frequently Asked Questions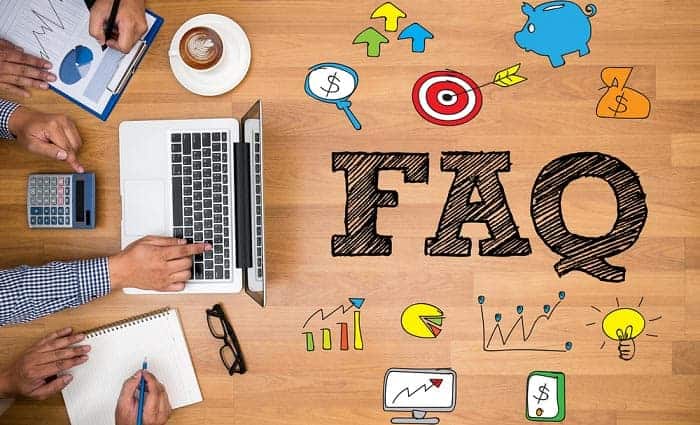 What is the best N95 face mask brand?
When buying an N95 mask, you must consider the brand to ensure that you're dealing with a reputable and reliable one in the industry. Some of those are featured in the above reviews. A few of them include 3M, PLENO, and SAS Safety. They are trusted brands that commit to the quality and performance of their respirators. They offer topnotch items that satisfy their customers.
What does the N95 mask protect against?
It can protect against dust and particles that are free of oil as well as against solid and liquid particles. Also, it can protect you against smog, air pollution, and smoke. Moreover, an excellent one can filter out pet hair, pollen, mold spores, grass clippings, and leaves. You can also keep yourself protected when dusting, performing a renovation or demolition job, drilling, sanding, and grinding.
Is n99 better than N95?
The N99 masks can filter out particulate matter 2.5 by up to 99 percent, but then, it can also not work well if worn to filter oil-based particulates and pollutants. If you're going to base your decision based on the higher filtration ability, then you can say that the N99 is better than the N95.
How effective are N95 masks against COVID-19?
According to research, N95 masks can give the most protection against COVID-19. Experts say that wearing it can decrease the risk of testing positive for COVID-19 by 83%. This is impressive considering that surgical masks can only lessen the chances by 66%.
It is worth noting that the market is also saturated with counterfeit N95 COVID masks, which may not have undergone certification from the authorities. While these fake products are cheaper, there is no guarantee that they can offer the same level of protection. Be sure to buy only from reputable manufacturers and suppliers.
Also, remember that even if you wear an N95 mask, your hands will likely touch various surfaces in public spaces and catch the virus. Hence, the World Health Organization (WHO) also recommends proper hand-washing, physical distancing, and getting a vaccination!
Does a PM 2.5 filter for masks help with preventing the spread of COVID-19?
For those who don't know, PM 2.5 filters are supposed to filter out airborne particulate matter smaller than 2.5 microns. These are sold in sheets and inserted into a mask. This combination can be effective. Besides, it's much better to wear a mask than nothing at all.
However, a cloth mask and PM 2.5 filter can only protect if two conditions are met:
If you wash the cloth mask well after each use
If the PM 2.5 filter covers the nose and mouth, and not just a portion of the mask
A few years ago, people had to improvise masks due to the global shortage of personal protective equipment. Today, manufacturers finally caught up and you can easily buy an N95 or a surgical mask anywhere.
How good are N95 masks?
They are useful because they can offer reliable protection and reduces your risk of the virus, SARS, and avian flu, among other diseases. They are also versatile for use in industrial, healthcare, or personal use.
The measure of how good are these masks, however, also depends on the manufacturer/brand. Some are reliable to offer satisfaction to their users and the efficiency of their masks. In this case, you should consider the brand of the item that you are buying. You must get only a mask that is by a reputable manufacturer to ensure the benefits that these masks can offer. But if you want to get the best results, you might want to get started in the selection process using our guide earlier. They feature reliable masks that can offer the utmost protection, whether for professional or home use.
How to use it?
The N95 respirator is personal protection equipment that you need to wear, but make sure that you can achieve a close facial fit so that it can work to protect you against airborne particles. However, it is not recommended to use it for people with facial hair as well as children because it might not fit them well. Thus, N95 respirators might not be able to give full protection. For specific use instructions, you can refer to the label, but in many cases, it is straightforward to use in the same way that you wear other types of masks.
What is the warranty?
It may vary from one manufacturer to another. You might want to check that when comparing your options and choosing the right washable N95 mask for you. Read the product specification to know specific warranty, if offered, of what you want to buy.
Where to buy an N95 mask?
Some of the best places to buy it include Amazon, Walmart, Lowes, and Home Depot. These places offer a wide range of selection of masks from different manufacturers. You can also find these masks in pharmacies and drug stores near you. They are also available in medical supplies shops in your community.
Conclusion
There you have our guide on how to choose the best N95 mask that possesses the features that make it a great one. We do hope that you will be able to find the right N95 respirator for you based on these things that we have discussed earlier. You might also want to get started in the selection process using our top suggestions that will help you compare your options. So again, look into certain factors that include protection, breathability, and compliance to standards, to name some. If you're ready, go ahead and get started comparing the top picks based on their pros, cons, and unique qualities today!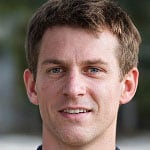 Having worked in the field of personal protective equipment for over two decades, Andrew Carnegie is a specialist in the field.
At EDC, he strives to improve performance efficiency and promote workplace safety for EDC's readers and customers. He also researches the most up-to-date equipment that has earned relevant accreditation for use in a wide range of industries and specialties.