After all, tool belts are not made equal, and at the same time, the professionals that use them also don't share the same kind of work. Each user, especially a professional, prefers to have a tool belt that fits or complements the kind of job performed.
For framers, convenience is not the only factor that needs to be considered in tool belts. They have to make sure that their belts are durable, comfortable, versatile, and efficient.
But what makes a good framer tool belt setup? Keep reading to find out the answers!
Types of Tool Belts for Framing
If you ask professionals about the types of tool belts for framing, some will give you a particular brand name. Some of the common names that pop up in their recommendations are the following:
Custom Leathercraft
DEWALT
On the other hand, some people will not tell you a particular brand. Instead, they will tell you to look for the following essential qualities:
1. Design for storage
One of the first things to consider in choosing a tool belt for framing is the design. It is important that you use tool belts that are designed to contain the wide range of carpentry framing tools you use at work.
To make sure that a tool belt has enough room for all the framing tools, manufacturers often design their products to be very wide and sturdy enough to support the weight of the tools.
Although the "perfect" design is subjective, you have to look for ones with pockets and pouches for chisels, tape measures, and chalk lines. You may also want to consider having hammer loops on your tool belt.
2. Durability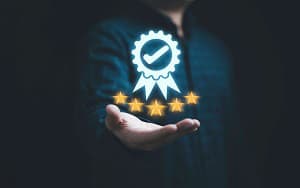 Durability is also one of the important qualities that a framing tool belt should have. After all, a framer would want to use something that can last them for a long time.
One good way to determine durability is by looking at the material. You really can't expect a tool belt to be sturdy or durable if the materials used in making it are also not durable. Two of the most common materials for framing tool belts are leather and nylon.
Leather has a reputation for being a durable material. It can withstand sharp tools because of its puncture-proof properties. When made with genuine leather, your tool belt is not only durable but can also withstand the test of time, especially if properly maintained.
However, leather's exemplary qualities come with a price. Compared to those made with other materials, leather framing tool belts are more expensive.
On the other hand, nylon is also considered a sturdy material for tool belts. It is lightweight and tends to be more comfortable compared to leather. Because of their breathability, nylon tool belts are a good option when working on a hot or warm day.
It is also cheaper compared to leather. However, it is not as puncture-proof and tear-resistant.
If you can't decide between leather and nylon, you may want to consider a tool belt that offers the best of both worlds. Some makers feature framing and carpenter pouches made of both leather and padded nylon, ensuring that the accessory is lightweight and, at the same time, really durable.
Aside from the materials, you also have to consider how they are assembled. Keep a keen eye on the stitches— they should be thick and visible.
3. Comfort
If you will be working for long hours, you would definitely want your tool belt to be comfortable. Bear in mind that you might get distracted with your work if you use a tool belt that does not fit well or is just straight-up uncomfortable. Lastly, you might end up dealing with back pain.
First thing you have to make sure that your belt is the right size. Typically, you can add four inches to the measurements of your band waist to get an estimate of how wide the tool belt needs to be.
It is also recommended to choose a tool belt that can be customized according to your desired comfort.
Framing Tools List
Before going into the tool belt setup, it is important to know the basic tools for a tool belt. The tool belt essentials consist of power tools and other equipment needed for concrete forming, rebarring, and more:
HIT cutter or bender
Nail puller
Sharpening stone
Pencil rods
Framing Hammer
Tape Measure
Framer Pencils
Chisels
Hand plane
Hand saw
Torpedo level
Utility knife
Screwdrivers
Pliers
Drills
Nail set
Miter saw
Power Saw
You can include more tools (or even use fewer), depending on what you normally use at work and the nature of your task. For instance, if you're working from a height, don't forget to include a safety harness and a hard helmet.
How to Set Up a Framer Tool Belt?
Here are the steps and tips to take note of when it comes to framing tool belt setup.
Step #1: Pick your tool belt.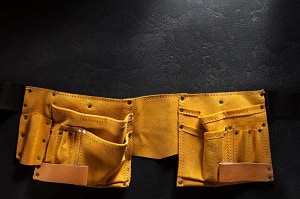 Choose your tool belt according to durability, capacity, and your desired fit and comfort. Additionally, you may also need to consider the tools that you will keep in your tool belt to ensure it's not overloaded and too heavy.
Since farmers' jobs involve going up and down building frames, choose a tool belt that will not obstruct your movement, even when loaded.
Step #2: Identify tools for your dominant hand.
Since the dominant hand has a stronger grip than your non-dominant hand by 10%, you'd want to place the main tools, such as hammers and chisels, on your dominant side.
Similarly, any frequently-used tools (like tape measures and utility knives) should go on the dominant side as well. This will ensure that you remain efficient as you work.
Step #3: Keep minor tools on your non-dominant hand side.
The tools that you don't use as much as your main tools are called auxiliary tools, such as a flashlight. It is a good practice to keep them, as well as the less heavy tools, on your non-dominant hand.
Step #4: Check for devoted holders.
If your tool belt has devoted holders, usually made with metal, use these holders for hammers, drills, and pliers. It is also recommended to add more holders or D rings if you need to carry other heavier tools.
Step #5: Consider wearing suspenders.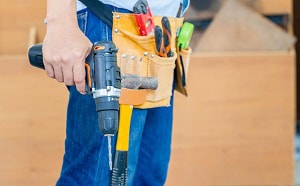 This is done to alleviate the weight of heavy framing power tools, as suspenders distribute the weight to other parts of the body.
Frequently Asked Questions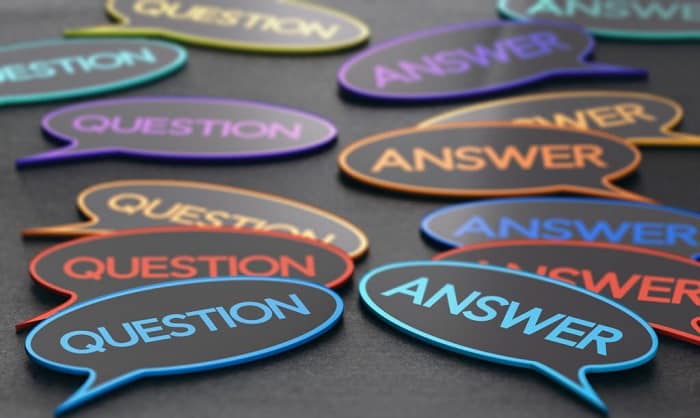 Are framing tool belts the same with carpenter tool belts?
No, they are not the same.
Although framing belongs under carpentry, it is a job that is way different from carpentry or construction. When wearing a tool belt, a framer should still be able to move with ease as he/she goes up and down the building frames.
Despite this, the tools needed for the framer and carpenter tool belt setup are highly similar. Therefore, a carpenter may use a tool belt meant for framing.
What is the right way to wear a framing tool belt?
When wearing a tool belt front or back matters, doesn't it?
For professionals, the "right way" to wear a framing tool belt (or any tool belt) is to wear it according to the kind of work that you do.
If your work does not involve a lot of movement, it is fine to wear it with pockets in front.
However, it is recommended to wear it with the pockets on your sides or back if you need to move around as you work. This is because the big pockets of the tool belts, as well as the tools it contains, can limit your mobility and even cause discomfort.
Conclusion
Framer tool belt setup can be challenging, especially without knowing the basics and pro tips from your fellow framers. It is not as simple as putting all your tools inside your tool belt and keeping them organized.
There are several important factors to be considered in framer tool bag setup. These include the kind of tool belt to use, the tools that you need, and even the handedness.
Thus, having an ultimate guide on framing tool belts works wonders in ensuring that you are efficient, safe, and comfortable each working day.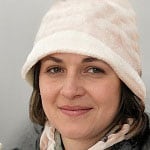 Veronica is our content editor. She is a talent in delivery. Her main work is editing and writing articles that are both informative and simple to follow. She is in charge of synthesizing our understanding of what personal protection equipment (PPE) is needed in each job, how to best apply it, and how to visualize that equipment.