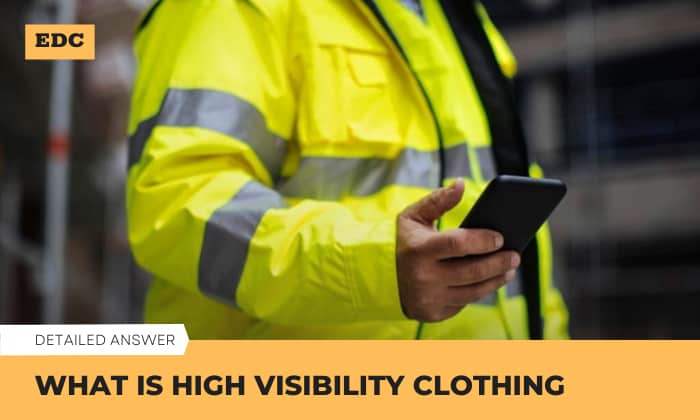 High-visibility workwear is any clothing that has color clearly visible against any background. The purposes of such clothing are to keep the workers distinguishable in various lighting, traffic, weather, and environmental conditions.
As part of their personal protective equipment (PPE), high visibility clothing uses are regulated by safety organizations.
Let's tackle the ins and outs of the ANSI high-visibility clothing standard to give you a better understanding of what is high visibility clothing and why workers wear them.
High-Visibility Definition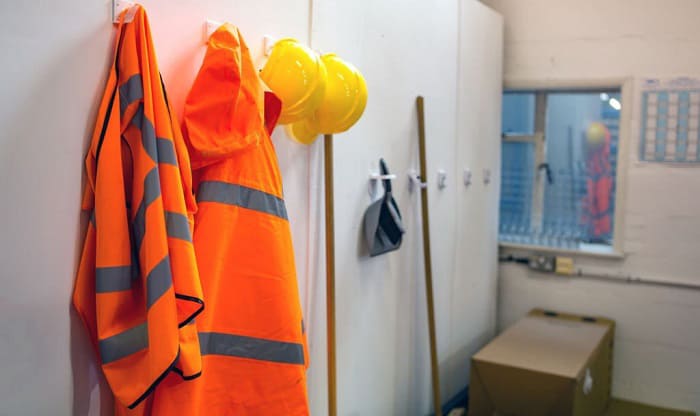 High-visibility clothing, or "hi-vis," is a collective term for safety vests, shirts, bibs, overalls, and jackets that workers wear to make them easily identifiable on a work site, even from a distance or in the dark.
To effectively alert passing machine operators or drivers, hi-vis clothing must have these three components:
1. Fluorescent high-vis material
Made from fluorescent-dyed synthetics, the fabric stands out against most backgrounds during daytime or inclement weather thanks to its bright neon color. Three standard colors are red, orange-red, and yellow.
2. Retro-reflective tape
Retro-reflective tapes feature tiny reflective glass beads to enhance visibility during dusk, dawn, and nighttime. It functions by reflecting the light to its source.
3. Contrast material
Fluorescent and retro-reflective materials can sufficiently make an individual discernible in low-light conditions. But in the daytime or complex backgrounds, adding contrast materials with darker high-vis colors can boost their visibility.
Why is It Important?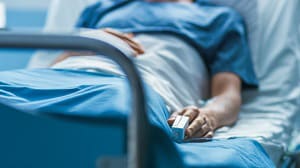 In the construction industry alone, roughly 804 employees died after being hit by a vehicle from 2011 to 2015, with poor visibility as one of the leading causes. However, studies show that high-vis clothes can help drivers and machine operators distinguish the worker from the background.
Similarly, wearing a high visibility vest is required for firefighters as it enables them to find each other quickly.
How Does Hi-vis Clothing Work?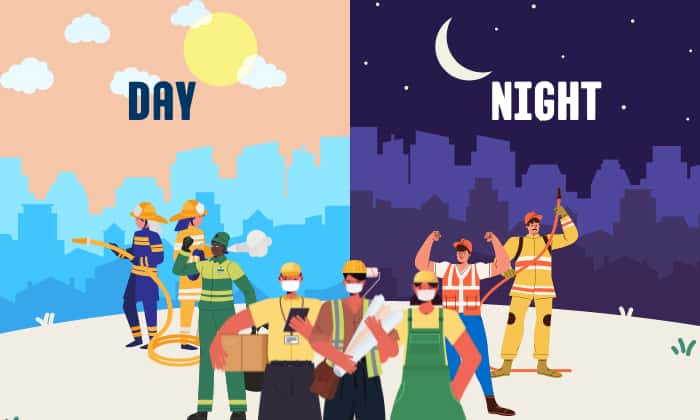 Hi-vis clothing features fluorescent and retro-reflective materials. Whereas the former reacts to the UV rays in sunlight and glows as a result, the latter bounces light back to its source. As a result, hi-vis clothing can provide visibility both day and night.
If you're an employee, you can't simply buy a random high-vis fashion jacket in a boutique and wear it to work.
Per the OSHA standard, it's the employer's job to provide a safe work environment to their workers by hiring a competent person to evaluate potential hazards.
Based on the assessment, the competent person would then identify the appropriate class and type of safety vest for their employees.
Different Classes and Types of Hi-vis Garments
1. Class
Class 1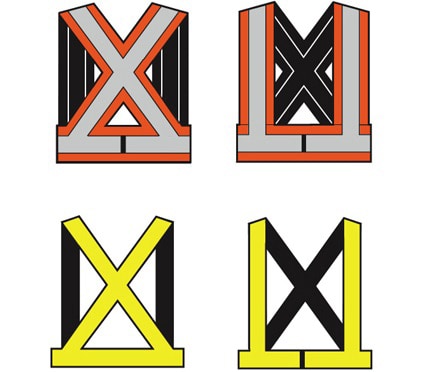 A Class 1 hi-visibility safety vest offers the lowest level of visibility and is used in low-risk situations.
Features:
A minimum of 217 square inches of fluorescent orange or yellow material
Includes a total of 155 square inches of reflective tape at the minimum, and the options are:
2-inch tape with a length of 6.46 linear feet
38-inch tape with a length of 9.39 linear feet
Usage:
When the worker is stationed far from the roadway
When exposed to vehicles traveling at speeds below 40 km/h (25 miles/hour)
When the worker is engaged in activities that do not take their attention away from moving vehicles
If the environment does not have a busy background
Class 2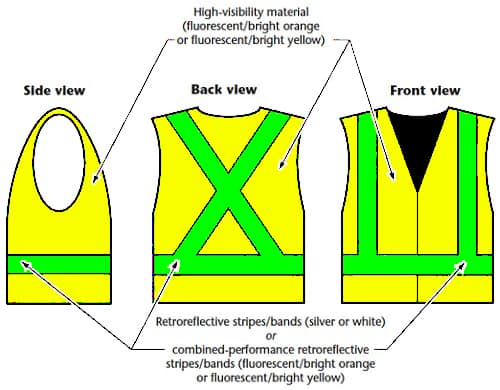 A Class 2 vest is for worksites with low to medium risk.
Features:
A hi-vis yellow or orange background material measuring at least 775 square inches
Has a reflective tape of at least 201 square inches, which can either be
2 inches in width and 8.38 linear feet in length
38 inches in width and 12.2 linear feet in length
Usage:
During low light or poor weather conditions
When exposed to vehicles that move at 40–80 km/h (25–50mph).
In an environment with complex background (e.g., busy streets, construction sites)
If the task prevents the worker from giving their full attention to speeding vehicles
When working in high-risk areas during daytime
Class 3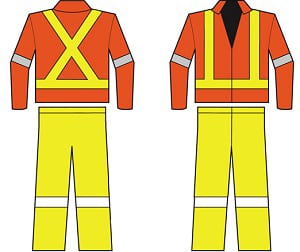 For Class 3, ANSI requires more reflective material to create a full-body silhouette, e.g., overalls or a combination of fluorescent jackets and trousers. This construction high-visibility clothing offers maximum visibility in high-risk areas.
Features:
At least 1,240 square inches of high visibility colors like fluorescent yellow or orange
A reflective tape measuring 92 linear feet and 2 inches in width, or at least 310 square inches in total
Usage
When the worker is exposed to vehicular traffic flow over 80 km/h (over 50mph)
When performing activities in dark conditions
If you need to be visibility from at least 390 meters away
If your task does not permit you to pay close attention to sources of hazards
2. Supplemental Class E
On its own, supplemental Class E does not meet the safety standards. Therefore, it should be worn with safety vests that feature colors OSHA- and ANSI-approved for Class 1 2 3 to boost the worker's visibility.
3. Types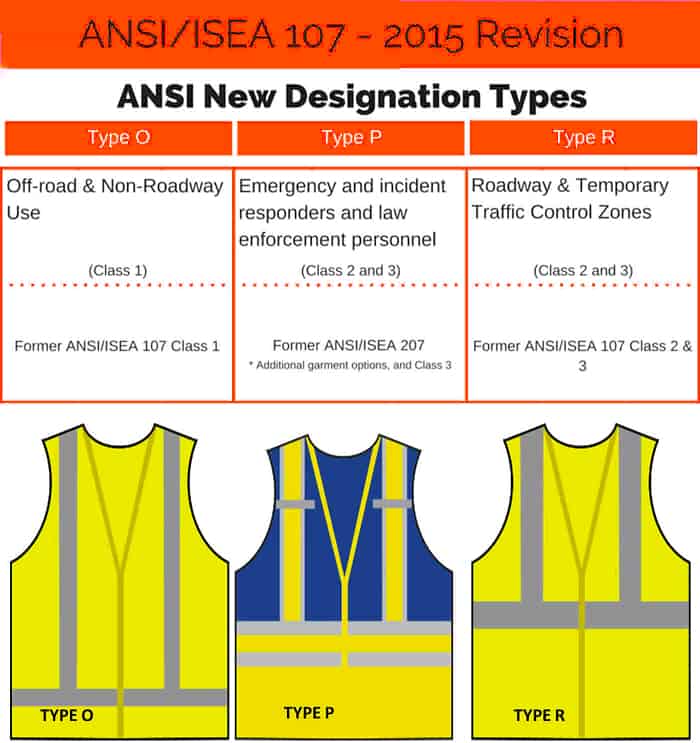 Type O (Off-road)
Type O is for workers who work in an off-road environment. Given how type O high-vis clothes only provide minimum visibility, they are not allowed in any places with high traffic. Only Class 1 safety vests belong to this category.
Who uses Type O?
Parking lot attendants
Employees in the mining, oil, and gas industries
Employees in warehouse and manufacturing
Heavy equipment operators
Type R (Roadway)
Type R garments are for jobs that expose you directly to moving vehicles. Class 2 and 3 safety garments belong to this category.
Who uses Type R Class 2?
Airport ground staff
Road builders
Who uses Type R Class 3?
Employees that work night shifts
Flaggers or traffic control personnel
Type P (Public Safety)
Class 2 and 3 safety vests can also fall into Type P high visibility clothing PPE category. These are must-haves for every worker subjected to several hazards in public safety operations.
Who uses Type P?
Emergency responder
Firefighter
Law enforcers
4. Color Chart
1. Fluorescent Red
Though ANSI included fluorescent red in its hi-vis color chart, it requires more reflective material to be visible in dark areas.
2. Fluorescent Orange Red
Orange-red is used when the worker is surrounded by vegetation. That's because yellow-green blends in with the grass and trees, so something like orange-red would stand out better.
3. Fluorescent Yellow Green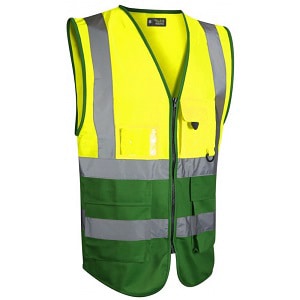 Yellow-green sticks out against the cityscapes that are mostly washed with grays and blacks. Moreover, it is easily distinguishable in the streets since most road signs and traffic cones are orange.
4. Hi-Vis Black
Some workwear brands produce black hi-vis clothing made of Teflon to keep the dirt out. While this color cannot make you visible in the dark on its own, manufacturers utilize fluorescent contrasting material and retroreflective material to comply with ANSI and ISEA standards.
Various Standards Across the World
1. EN ISO 20471:2013
Internationally, the EN ISO 20471 High Visibility Clothing Standard provides guidelines for testing high-visibility garments and safety requirements, which repeals the former EN 471:2003 A1:2007.
Note the ISO hi-vis clothing certification has a five-year validity, meaning employers whose workers are still using high-visibility garments manufactured to meet EN741 are not compliant with the new standard.
2. ANSI/ISEA 107
In the US, employers are regulated by Occupational Safety and Health Administration (OSHA), a division of the government's Department of Labor.
Meanwhile, ANSI/ISEA 107 provides recommendations for safety vests. Though it is a non-government organization, OSHA refers to ANSI's guidelines when creating and enforcing safety rules.
3. Regulation (EU) 2016/425
European nations follow Regulation (EU) 2016/425. From technical documentation to health and safety requirements compliance, it covers various aspects of all the PPEs that workers need from head to foot, including hi-vis clothing.
4. India IS 15809:2017
The Bureau of Indian Standards currently has guidelines for high-visibility clothing requirements documented in its IS 15809:2017, which was approved by international ISO 20471.
Tips for Choosing the Right Hi-vis Clothing for You
1. Assess the lighting conditions and background to determine which color, class, and type of safety vest to use.
2. Choose sizes that do not hinder your movement, even if you are wearing uniforms underneath.
3. Select a fabric that is most suitable for the work. Firefighters, for instance, wear flame-retardant properties, while those working in wet conditions can opt for a waterproof jacket.
4. Ensure that other PPEs or accessories are not hiding the hi-vis materials.
Fluorescent and Retroreflective Materials: What's the Difference?
Fluorescent materials are infused with pigments that can absorb some UV light in the sunlight.
Simultaneously, it converts this UV light into highly-visible light. As a result, it contrasts against most backgrounds and remains luminous even as the day draws closer to dawn or dusk.
Compared to fluorescent materials, retro-reflective materials do not contrast well during the daytime. Instead, they reflect the light in the direction of the light source.
For instance, if your car's headlight flashes onto a worker who wears a hi-vis vest with reflective strips, you will see them instantly. Hence, these are best used for poorly lit locations.
Conclusion
In this guide, we explained the different classes and types of safety vests besides answering the question, "what is high-visibility clothing?"
By law, OSHA obligates employers to supply workers with a hi-vis garment that is apt for the job and lighting conditions in the workplace.
But regardless of how much retroreflective or fluorescent material is incorporated into the vest, keep in mind that they are not a shield. Even if you're wearing them, be mindful of your surroundings since drivers also have blind spots.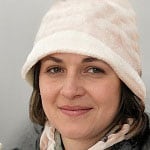 Veronica is our content editor. She is a talent in delivery. Her main work is editing and writing articles that are both informative and simple to follow. She is in charge of synthesizing our understanding of what personal protection equipment (PPE) is needed in each job, how to best apply it, and how to visualize that equipment.