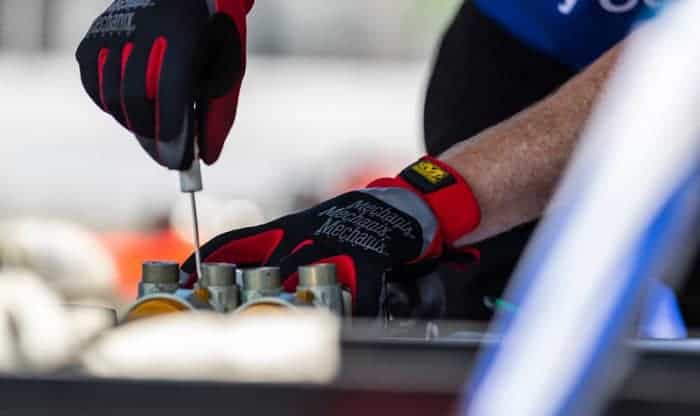 A conversation about any kind of gloves wouldn't be complete without the name Mechanix popping up a few times. Mechanix Wear is simply one of the best glove brands.
Since work gloves contact directly with dirt, dust, grease, or even chemicals, it's crucial to take good care of them to maximize your protection and comfort all the time. You might be surprised at how long-lasting Mechanix gloves are once they are maintained the right way, and that is exactly what we are here for.
In this article, we will provide a step-by-step guide on how to wash Mechanix gloves. The process varies a little depending on the glove materials, but they are all easy to follow. Briefly, you will remove the grime if necessary, then hand-wash or machine-wash your gloves using a mild detergent, and allow them to dry in a cool place. For further details, dive in!
What You Will Need
Your gloves
To clean Mechanix gloves, of course, you will first need your gloves. Also, this cleaning procedure can be used to wash regular work gloves.
Before grabbing the gloves and proceeding to the next step, you must identify your gloves' materials. You can always know the fabric by reading the label on the products. However, in case you lost the packaging or forgot your type of gloves, there are five basic glove materials:
Synthetic leather and cotton gloves: Synthetic leather is from polyvinyl chloride (PVC) and polyurethane (PU). These are plastic-based materials. Do a touch test, if your gloves feel smooth, almost like plastic, it is made of synthetic leather.
On the other hand, cotton feels light, soft, and fluffy. Also, if yours are woven or knit gloves, they are made of cotton. Both synthetic leather and cotton gloves undergo the same washing process.
Nitrile gloves: These are also known as medical gloves. Mechanix recommends you wash their nitrile gloves and reuse them when needed.
Leather gloves: Leather material feels soft, flexible, and a bit stretchy. It also has a grainy feel to the touch. Even though leather can be a tricky material when it comes to cleaning and maintaining. Don't worry; the cleaning process is quite simple.
Cowhide leather and other animal skin leather gloves: Cowhide leather has a different feel to the touch than regular leather since it is the natural skin and fur of the animal. This kind of leather requires a stricter washing and preserving process.
Winter gloves: As said in the name, this type of gloves is warm and thick. Winter gloves are out of microfiber, fleece, or wool linings.
Feel free to research further or even ask the supplier if needed because you will apply different cleaning procedures for each type of gloves.
Mild detergent
If you don't have a mild laundry detergent, dishwashing soap is an excellent replacement. Avoid detergents that contain bleaching or solvent ingredients, as they can discolor your gloves.
A soft toothbrush or shoe brush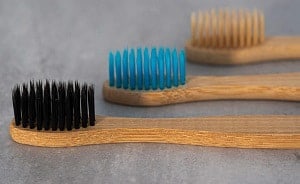 You only need a soft toothbrush or shoe brush if you plan to clean work gloves. After a long time of use, work gloves are usually covered with grime. You will need a brush to remove the grime layer before washing Mechanix work gloves. Also, make sure the bristles are soft so that the leather surface is out of harm's way.
Saddle soap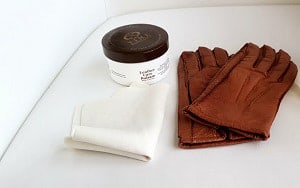 You will need this if you are working with cowhide leather gloves. Saddle soap is crucial when it comes to taking care of leather. It is because the softening ingredients and beeswax in saddle soap not only help clean the leather but also condition and protect it.
Steps to How to Wash Mechanix Gloves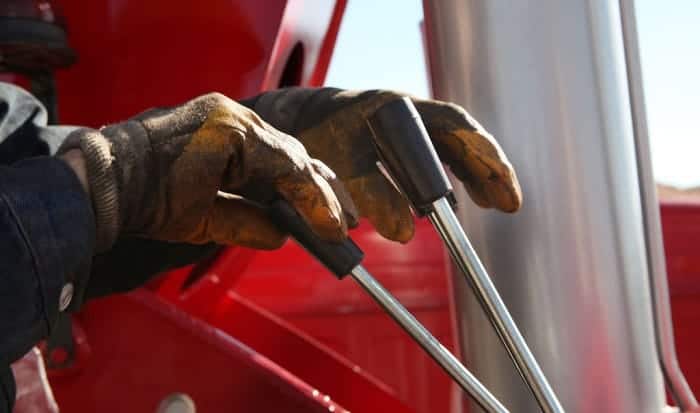 Now that you've gathered all you need, choose the corresponding procedure for your glove material, and give your gloves the best shower.
Synthetic leather and cotton gloves: Here comes the good news, these are machine-washable. Ensure you use a mild laundry detergent and pick a gentle mode of your washing machine. You can also gently hand wash them in a sink using dishwashing detergent.
Remember to squeeze any excess water before allowing the gloves to air dry in a ventilated place. Avoid direct sunlight or any source of external heat since heat can shrink your gloves.
Nitrile gloves: These are extremely thin and easy to split. Hence, you cannot throw them in the washing machine. I recommend washing them in a sink; both dish soap and mild laundry detergent will work well. Remember to be very gentle since all it takes is a tiny split for these gloves to be unusable.
After squeezing all the excess water out, you should allow them to air dry in a cool place. Don't expose them to any heat source.
Leather gloves: Firstly, you will need to brush off the dirt on the gloves' leather surface. If the grime doesn't come off entirely, soak the gloves in water for about 5 to 10 minutes. Then, wash work gloves in a sink using laundry or dish detergent.
To keep leather gloves in their top shape, lay them flat on a clean surface and let them air dry.
Cowhide leather or other animal leather gloves: These superior gloves require extra care when washing and preserving. First, apply a decent amount of saddle soap and use a damp cloth to clean the leather surface gently. This step will help soften the grime for optimal cleaning. Then, remove any dirt or stains left using a soft brush. Finally, rinse them thoroughly with clean water and squeeze to remove moisture but don't wring or twist the gloves.
Never machine dry your cowhide leather gloves or expose them to direct sunlight. Instead, allow them to air dry in a cool and ventilated place.
Winter gloves are usually thick and bulky. Hence, take your time to squeeze any excess water out. These also take longer to dry, so you should give them at least 24 hours. You should not use any source of external heat or expose them under direct sunlight to quicken the drying process because heat can shrink and decrease the longevity of the fabric.
Conclusion
Washing Mechanix gloves thoroughly and regularly is crucial to maintain their shapes, functions and help lengthen their longevity. With proper cleaning techniques, Mechanix gloves are extremely long-lasting and durable.
Save this article on how to wash Mechanix gloves so that you can refer back to it whenever your gloves need a wash. Before you leave, let us know your thoughts in the comment section. We look forward to hearing from you. See you then!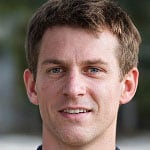 Having worked in the field of personal protective equipment for over two decades, Andrew Carnegie is a specialist in the field.
At EDC, he strives to improve performance efficiency and promote workplace safety for EDC's readers and customers. He also researches the most up-to-date equipment that has earned relevant accreditation for use in a wide range of industries and specialties.