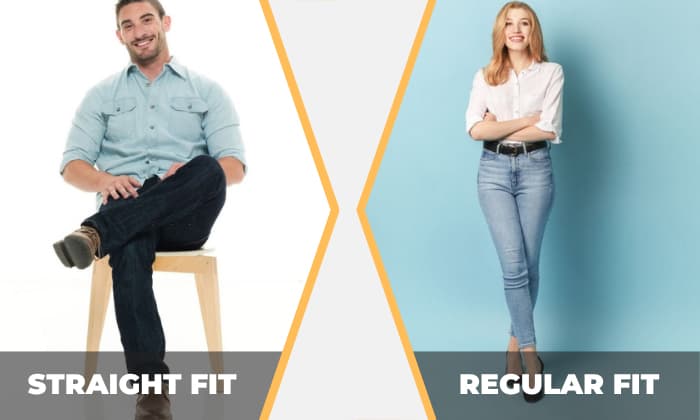 When buying pants, you'll likely come across terms such as straight fit and regular fit. While these two pants types are actually different, they can seem quite similar upon first glances. So what are the features that set straight fit vs regular fit pants apart?
"Regular fit" is the term that manufacturers use to describe a standard pair of jeans that is neither tight nor loose. On the flip side, "straight fit" refers to pants with the same circumference from the upper leg to the ankle.
Here's a brief overview of how each type differs from one another:
| | | |
| --- | --- | --- |
| Factors to consider | Regular Fit | Straight Fit |
| Seat and thigh | Can have up to 3" gap between the hips and fabric | Snug |
| Below the knee to ankle | Straight or tapered | Uniform from top to bottom |
| Leg opening diameter | 16" to 18" | 10" to 11" |
| Rise | Mostly mid-rise | Mid-rise and high-rise options are both available |
| Body type | Big-boned | Any body types |
| Occasion | Mostly casual | Casual, dressy |
Defining Regular Fit and Straight Fit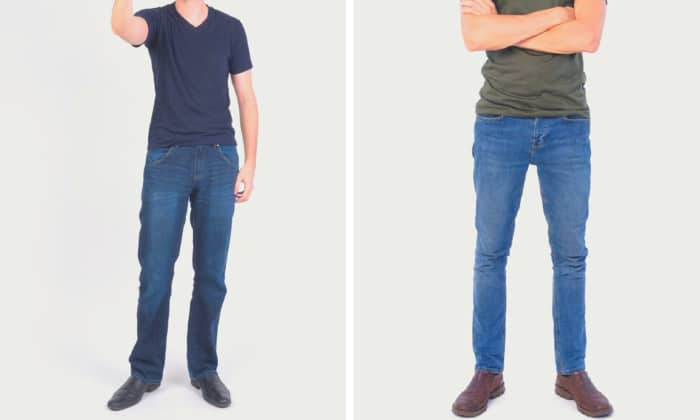 Sometimes, it's hard to tell straight jeans vs regular apart by just looking at them. Yet they are not always the same. We know these terminologies can be confusing, so let's go through each definition first and use Levi's as an example, as it is one of the most popular brands.
1. Regular fit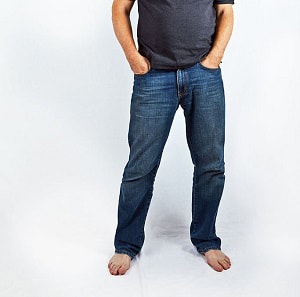 In the fashion world, "regular" refers to the fit at the seat and thigh, and it can come with tapered or straight cuts. Let's take a look at Levi's 501 and 502 taper pants: both products are regular through the thigh, but the former has straight legs while the latter has tapered legs.
2. Straight fit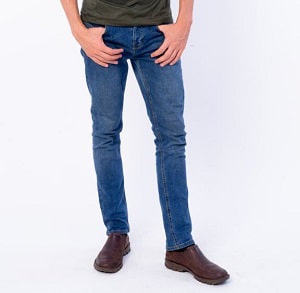 One key difference between regular vs straight fit is that the latter refers to the trouser cut. Simply put, jeans with a straight-leg fit can be regular, relaxed, or slim. In whichever case, their legs' width from thigh to ankle always remain the same.
3. Different brands, different terminologies
Considering these varying terminologies among different brands, keep in mind that the descriptions we shared above are merely generalizations.
For the record, straight-fit pants definition seems to be the same across all brands. However, several manufacturers use the term "classic," "original," and "regular" interchangeably, while other references suggest that the three have distinct features.
On Dickies' website, for instance, "original" refers to the pants that sit at the waist with a traditional fit around the seat and thigh. Conversely, the brand's "regular" pants have waistbands that sit below the waist. But with Uniqulo, the "classic" falls under the "regular fit."
To avoid confusion, we will stick to the term "regular fit" for the rest of this article.
Comparison
1. Seat and thigh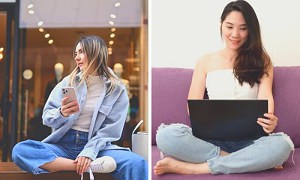 To give you a better idea of how each one compares, let's look at straight fit vs regular fit vs slim fit vs. loose fit.
Both the regular-fit and straight-fit jeans types sit somewhere in the middle in most criteria. For instance, the former offers more room in both seat and thigh than slim fit, but they are not as spacious as relaxed-fit trousers.
On the contrary, straight-fit pants may feel snug but not as figure-hugging as skinny jeans.
2. Below the knee to the ankle
Straight-fit pants offer more space around the lower leg and ankles since they are designed with a consistent width from the thighs down. Of course, the amount of space between the fabric and the leg varies from one body type to another. Meanwhile, regular fit can either remain straight or taper towards.
3. Leg opening diameter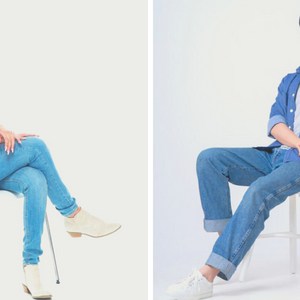 As regular pants can taper toward the end, their leg openings are usually wider than straight-fit pants. Whereas the former has a leg opening diameter of 16 to 18 inches, the latter's leg opening hovers around 10 to 11 inches.
4. Rise
Another aspect that sets regular- and straight-fit pants apart are their rises—the distance between the lowest point of the crotch seam and the waistband. There are three types of "rise" to date. Each one differs in terms of where the waistband sits:
Low – Over 2" below the navel
Mid – Immediately below the navel
High – On top of or above the navel
With the definition of rise and its varieties out of the way, let's make it clear that regular-fit pants typically feature mid-rises, meaning their waistband will be right below your navel.
Straight-fit pants, on the other hand, can have either mid- or high rise, thus giving you more options. That said, low-rises are pretty uncommon for both regular- and straight-fit pants, given how they can easily expose your undergarments when you sit.
5. Body type and occasions
With how regular fits are slightly larger than straight fits, they're best for people with a bigger stature, especially around the thighs and buttocks. They're relatively comfortable to wear as well, so they offer a wide range of motion, making them suitable for construction workers and the like.
However, straight-fit pants are generally more versatile, as they suit more body types. If you don't mind the fact that these pants can sometimes feel tight around the buttocks and thigh, you can wear these on many occasions. In fact, these pants are suitable for both smart-casual and semi-formal outfits.
Pros and Cons
If you're torn between regular fit vs straight fit, you can break the tie by factoring in your body type and preference in style.
1. Regular fit
Suitable for big-boned people
The pants can offer a broader range of motion.
Suitable for workers who are always on the move.
Regular-fitting pants can be baggy for certain body types, making them inappropriate for dressy outfits.
2. Straight fit
Suit most body types.
Offer more options when it comes to rises
Easier to style.
Finding well-fitted straight-cut pants can be challenging
Frequently Asked Questions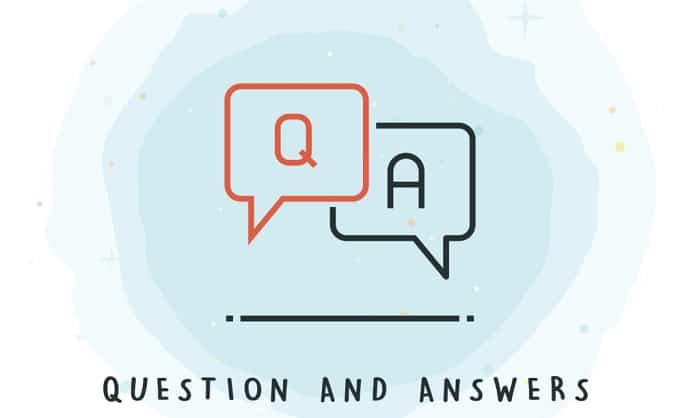 Are straight-fit pants comfortable?
When comparing slim jeans vs straight, we quickly assume that the narrower cuts are uncomfy. Though it's logical to believe that the roomier pants are cozier, the type of fabric used to make the trousers can also influence the comfort that they can provide.
Besides, it's not a secret that raw denim pants can be a pain to break in, though they will end up feeling comfier after a couple of washes and wears. For that, many prefer stretchable fabrics, even for skinny or slim cuts.
At any rate, manufacturers use a wide variety of fabrics, and each one follows a standard size, fit, or cut to make a pair of pants. Some brands may run slightly small, even if you ordered straight-fit jeans with your usual size.
Regular fit vs Straight fit: Which is better?
Definitely, the straight fit is more versatile as it is appropriate for diverse body types. Furthermore, it also goes well with casual and dressy occasions. Even better, it's the type of pants that will never go out of style.
But whether it's slim vs relaxed, or classic vs straight-fit pants, the bottom line is that the pants should be comfortable to move in and flattering to your body type.
We are now living in an era where manufacturers are coming up with new designs. Even iconic Levi's 501 is now available in different variants since the founders first released their line of jeans. No doubt, you will find something that suits you well.
Conclusion
Given that they are nearly identical, the discrepancies between straight fit vs regular fit aren't exactly common knowledge, unless you're a fashion enthusiast or designer.
Even though we've discussed several differentiating features to guide you, the only thing you need to remember is that regular-fit pants taper at the bottom, while straight-fit trousers don't.
Ultimately, there is no one superior choice between slim, relaxed, regular, straight fit vs classic fit. Each one is designed to conform to specific body types and personal tastes.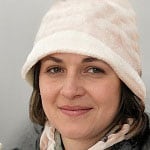 Veronica is our content editor. She is a talent in delivery. Her main work is editing and writing articles that are both informative and simple to follow. She is in charge of synthesizing our understanding of what personal protection equipment (PPE) is needed in each job, how to best apply it, and how to visualize that equipment.