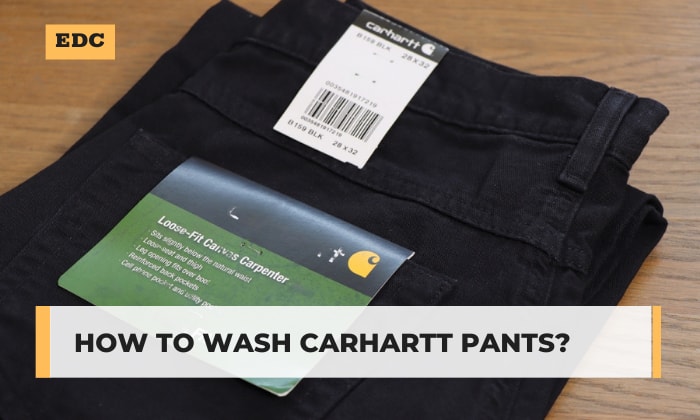 Carhartt has long been associated with durable workwear. For decades, the century-old workwear brand's collection of ducks, jeans, and canvas pants has been a crowd-pleaser.
However, like the pants made by its competitors, Carhartt's work trousers can fade, shrink, or tear if you don't care for them properly. Fortunately, all of this laundry fiasco can be avoided if you know how to wash Carhartt pants.
Step-by-step to Wash Carhartt Pants
No matter what brand or type of garment you plan to wash, the first step is always to check the clothing's tags.
Here, you will find the fabric composition and laundry instructions from the manufacturer, which typically include the following:
The method of washing and drying (e.g. dry clean, hand-wash, air-drying, or specific washer and dryer machine settings)
The most suitable temperature for the water or ironing
The ideal cleaning products to be used when washing (e.g. mild detergent, bleach-free detergent)
Machine-washing Instructions for Carhartt Shorts and Pants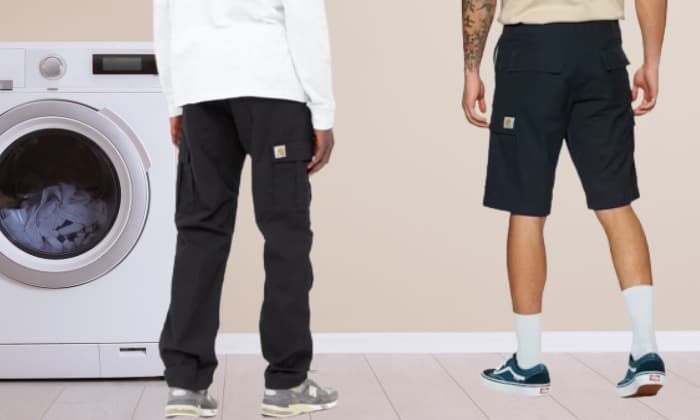 What to prepare:
Mild and bleach-free detergent
Step 1:
To wash your jeans or canvas without fading, turn them inside out. Close all zippers, velcros, buckle fasteners, or snap buttons then throw them in the washer.
Step 2:
Wash your pants, here are the specific washing machine settings for each type of Carhartt work pants:
– Choose cold water and a delicate cycle in the washer's control panel.
– If your denim pants are particularly dirty, you may need to use a regular or heavy cycle.
– Opt for warm water and a gentle cycle in the settings.
– To wash Carhartt insulated overalls, make sure to use warm water settings in the machine below 140°F.
– Do not use a softener, and avoid starch or bleaching detergent.
– Tumble dry the overalls afterward.
Benefits of Checking Wash Instructions
1. Manufacturers are aware of the fabric's weaknesses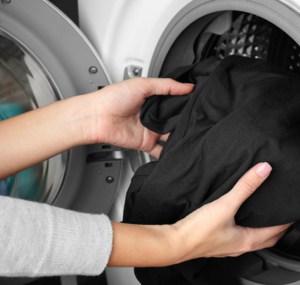 Clothing companies make the garments they sell. Therefore, they also know the best ways to care for their products.
By making you aware of the do's and don'ts, you can sort out your pile of laundry according to colors or materials, and wash them properly.
Not only does this protect the company from getting complaints but it also helps you avoid ruining your clothes, which brings us to the next point.
2. You can prevent damages
All too often, we make mistakes in doing the laundry because we defied instructions. Below are explanations for each type of damage:
Discoloration: Carhartt's washing instructions explicitly state to wash the cotton ducks, canvas, and jeans without bleach. If you neglected to check the care tag, you may run the risk of including your pants in the laundry that you intend to wash with bleach.
Keep in mind that the accumulation of dirt and lint in your appliances can also make your clothes look dingy. Ensure to clean your washer and dryer regularly as well.
Rips and tears: Sometimes it is caused by pants with an open zipper that is laundered together with delicate fabrics. Other times, it is because you used a powerful cleaner that degrades the fabric.
Shrinkage: Fabrics composed of natural fibers are the most susceptible to shrinkage, especially when exposed to heat and strong agitation. This happens when you wash your cotton clothes along with other fabrics that require high temperatures.
How to Get Stains Out of Carhartt Pants
The surefire way to set the stain permanently on your garments is to wait for your scheduled laundry day to wash them.
It is far easier to remove a coffee spill, ink, or gunk while it's still fresh. Here are some tried-and-tested methods to get rid of stains:
1. Store-bought stain remover
Just apply the product per the manufacturer's instructions on the label. Usually, this needs to be done a few minutes before laundering the garment.
2. Detergent
Pour a small amount of laundry detergent onto the affected area and gently scrub it. Leave the detergent to work through the stain until it's gone.
3. Blue Dawn dish soap
For oil-based stains, soak them with Blue Dawn. Rub the dish soap gently with your hands and then launder the garment.
Note that other Dawn dish soap contains fragrances that can harm the fabric further, so stick to the blue one!
Additional Care Tips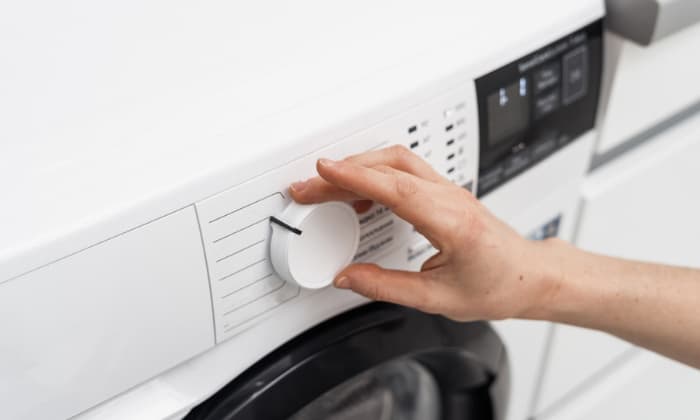 1. Drying Carhartt pants
When using the dryer, select the medium-heat tumble-dry settings. Remove your pants as soon as the cycle ends.
If you have time, line-dry your pants. Though it takes longer, it is less damaging to the fabric. Plus, it uses up less electricity!
2. Do not assume that all Carhartt garments have the same care instructions
As you can see, Carhartt's line of pants is made of different fabrics. The brand provides different guidelines for its ducks, jeans, and canvas.
In other words, if you want to wash Carhartt overalls, bib overalls, or shirts, you still need to check the care label for model-specific wash instructions.
Frequently Asked Questions
How often should I wash Carhartt pants?
Most housekeeping and garment experts recommend washing pants after wearing them three times. However, your jeans can go unwashed for up to ten wears!
Needless to say, it all depends on how smelly and soiled they are. If you wear your pants in a hot, dirty environment where you are likely to sweat, wash them more often. Likewise, muddied pants should be washed immediately.
Does Carhartt shrink when washed?
Yes. Users report Carhartt pants and jackets, which contain cotton as the main component, may shrink slightly when washed.
Conclusion
We know that quality comes at a price and Carhartt is a perfect example of that. Buying trousers from this brand is pretty much like an investment but they would go to waste if you damage your pants with harsh detergents and hot water.
If you learn how to wash Carhartt pants, you make the most out of the money you spent on them. Besides extending their lifespan, you can also keep the color from fading and the fabric from shriveling.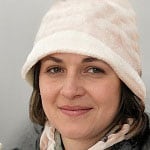 Veronica is our content editor. She is a talent in delivery. Her main work is editing and writing articles that are both informative and simple to follow. She is in charge of synthesizing our understanding of what personal protection equipment (PPE) is needed in each job, how to best apply it, and how to visualize that equipment.