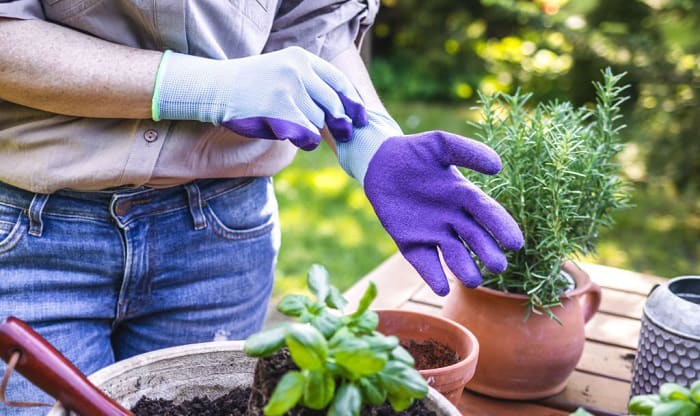 Polyester is one of the most popular materials for gloves. It is strong, lightweight, wrinkle-resistant, and quick-drying. You can always rely on a good pair of Polyester gloves to keep you warm in this harsh winter.
But how to wash Polyester gloves? Is there any precaution I should be aware of? Below, we'll walk you through two methods: washing and dry-cleaning. But don't worry! You won't need any fancy cleaning detergents or equipment.
Whether you intend to wash Thinsulate gloves, winter gloves, or other types of Polyester garments, this article is for you.
Steps to Wash Polyester Gloves
What you need
Mild detergent
Cold water
In addition, prepare a chlorine-free bleach if you need to remove stains from the gloves. You can replace the bleach with rubbing alcohol, baking soda, or white vinegar.
Step 1. Remove stains (optional)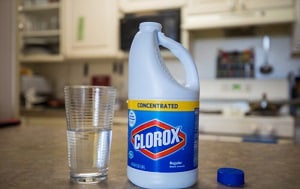 Firstly, add some chlorine-free bleach in cold water to dilute it. Then, dampen a cloth with the solution and use it to blot the stains. To get satin gloves white again, you can soak the gloves in diluted bleach for an hour before rinsing them off.
Note: Never pour bleach directly onto Polyester gloves. Doing so will stiffen the fabric and damage its color.
If you choose household detergents for this step, use the following procedures:
Rubbing alcohol: Dab rubbing alcohol on the stains with a white cloth. When the stains come off, rinse the gloves under cold water.
White vinegar: Mix one tablespoon of dish soap, one cup of water, and one cup of vinegar to make a stain remover. Apply it to the spots with a cloth and let it sit for 20 minutes before rinsing under cold water.
Baking soda: Mix one part of baking soda and two parts of water. Scoop the paste with a cloth and use it to rub against the spots. Then, rinse with cold water.
Step 2. Wash the gloves
Can I machine-wash Polyester? Yes, you can. But always check the care tags beforehand. 100% Polyester gloves are usually machine-safe. Here's how to machine-wash gardening gloves:
Remove the linings of your gloves
Place the gloves and linings in a mesh bag and put it in the washing machine (silk linings must be hand-washed)
Pour a mild detergent and choose a delicate cycle
However, if you have time, always try to hand-wash Polyester gloves. Hand-washing will help extend the lifespan and keep your gloves in their top shape. Follow these steps:
Remove the linings to wash them separately
Make soapy water with a mild detergent
Soak the gloves and linings in the solution and gently rub off any dirt or grime
Rinse them with cold water
Step 3. Dry
When the gloves are still wet, put them on and stretch your fingers to restore their shape. Don't wring or wrist the gloves.
Finally, hang them on a line or place them on a flat surface to dry naturally. It would help to hang them from the fingertips so water can drip out completely. If the care instructions allow, tumble dry your Polyester gloves to speed up this step.
Steps to Dry-Clean Polyester Gloves
You shouldn't wash Polyester gloves too often, especially thick winter ones. The material stiffens and reduces its insulation each time you soak and dry it. Throughout the winter months, you should only wash your gloves two to three times.
To keep your handwear nice and fresh, dry-clean them. This method is super effective and versatile. You can use it to wash wool gloves and clean leather gardening gloves.
What you need
Baking soda
Essential oil
Rubbing alcohol
Soft bristle brush
Step 1. Deodorize with baking soda
To begin, make two baking soda sachets:
Place ¼ cup of baking soda on a fabric swatch
Add a few drops of essential oil
Tie it up with a rubber band
After that, insert the sachets into your gloves and let them sit overnight. The baking soda will neutralize the acidic odors inside your gloves.
Step 2. Scrub off dirt and grime
Remove the baking soda sachets. Then, use a soft brush to scrub the gloves' exterior. Use gentle motions so you won't damage the fabric. When you finish, shake the gloves to get rid of any loose dirt.
Step 3. Disinfect with rubbing alcohol
Dip a cotton ball into 90% isopropyl alcohol and gently dab the alcohol on the entire surface. You should coat the gloves lightly; don't apply excessive moisture. Finally, let your pair dry naturally.
The alcohol will kill bacteria and germs on the gloves' exterior. This step is crucial to prevent the transmission of winter flu.
Conclusion
When was the last time you washed your gloves? Don't risk carrying E-coli, influenza virus, or even COVID around! Polyester is quick-drying and easy to clean, so wash your pairs today.
If you have any further questions on how to wash Polyester gloves, don't hesitate to leave them in the comment section. We are more than glad to assist. Thank you for reading.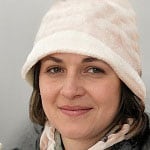 Veronica is our content editor. She is a talent in delivery. Her main work is editing and writing articles that are both informative and simple to follow. She is in charge of synthesizing our understanding of what personal protection equipment (PPE) is needed in each job, how to best apply it, and how to visualize that equipment.