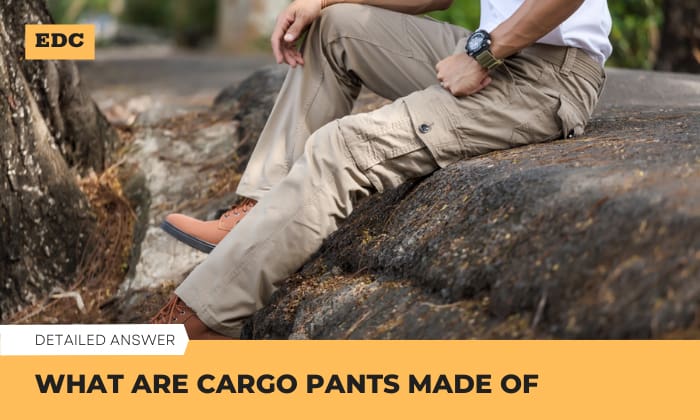 Besides tough fabrics like ducks and canvases, workwear brands are now exploring new materials to make modern designs for cargo pants.
Now, there is a lot to discuss besides answering the question, "What are cargo pants made of?" But first, let's do a brief history lesson to help you understand why these trousers were invented.
Cargo Pants History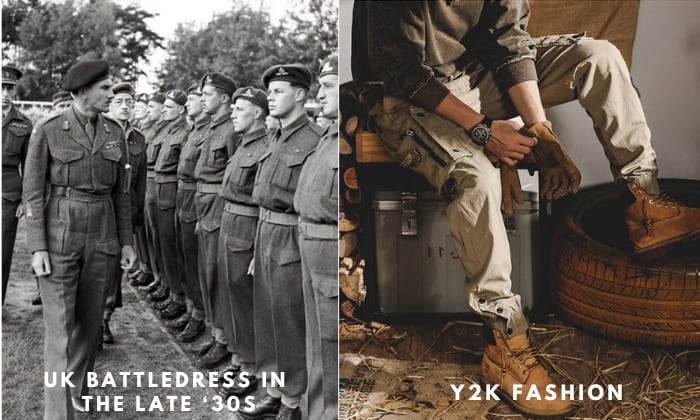 The Y2K fashion is now back in vogue, along with the baggy cargo pants. If you're old enough to remember, they were once ubiquitous among rappers and skaters during the '80s. But when were cargo pants invented in the first place?
These trousers were originally fabricated for the UK battledress in the late '30s. Constructed from wool serge, the first version featured one large map pocket on the front side of the left thigh and a field dressing pocket close to the right hip.
Sadly, soldiers did not like this design due to the pockets' awkward positioning that limited movements. Eventually, the US Army improved the design by adding two pockets on the side of each leg, providing the paratroopers with extra storage for their stored military essentials without getting in the way.
In the '80s, outdoor garment manufacturers drew inspiration from the army to design cargo pants and shorts. Even artist Andy Warhol was attributed to making military cargo pants patterns as part of mainstream fashion.
But how did cargo pants end up with hip-hop artists and skaters?
Well, they shopped for cheap-yet-durable military pants from army surplus. When these rappers became popular on the radio and MTV, they sported the same camo pants paired with cool tees and sneakers.
A decade later, manufacturers started using other fabrics like cotton polyester to target a wider market. In the high-end fashion scene, Ralph Lauren made cargo trousers out of silk for women in 1998.
Different Types of Pant Material
If you are looking for cargo pants ideas to sew on your own, you can refer to the list below when buying fabric by the yard. Instead of ranking each fabric, we will explain what material is intended for, as well as the pros and cons.
From these pieces of information, you can determine what the best fabric for cargo pants is, depending on what you need. In any case, fabric for cargo pants should always give a little stretch so that you can move comfortably.
Best for winter: wool serge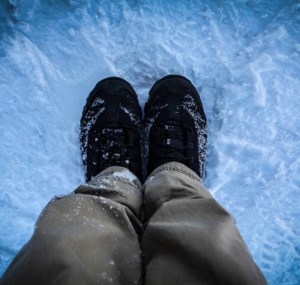 It has been over seven decades since WWII ended, but manufacturers continue to make wool serge pants. The strength of these natural wool fibers enables the fabric to withstand rough conditions. The only downside is that it becomes too heavy when wet.
Most versatile: cotton twill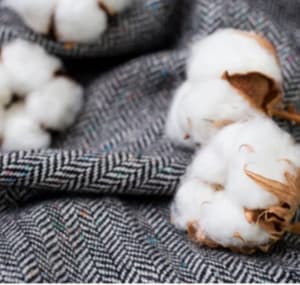 Another traditional cargo pants fabric is the heavyweight cotton twill, which first appeared in 1943. FYI, a "twill" is a more intricate type of weaving that makes the fabric more durable. It is known to be tougher than canvas, which is only made by a plain weave technique.
Because of that, cotton twill was the only textile that manufacturers used for constructing military wear back in the day. Today, workwear and fashion brands still utilize this material, although some blend cotton-polyester fabric to make them more resistant to wrinkling and tears.
Exposing the fabric to moisture cranks up its weight. Plus, heavier twills feel unbearably hot when worn in summer. Chinos are a good alternative for warmer climates as they are a breathable type of twill.
Best for work: cotton duck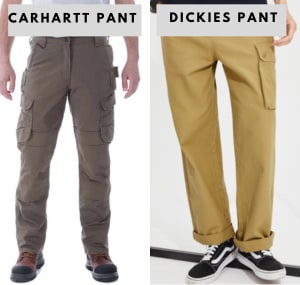 Nowadays, popular workwear brands like Dickies and Carhartt manufacture work cargo pants from ducks, as the densely-woven cotton fibers are resistant to snagging and ripping.
Besides their inherent wind-resistant qualities, duck pants can also keep you warm under cold conditions. Even better, they can be coated with flame- or water-resistant agents. However, they take time to break in and make hot weathers feel even more unbearable!
Best for summer jobs: plain canvas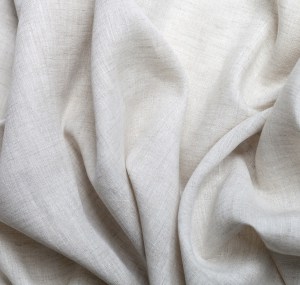 Canvas is traditionally made of natural fibers like cotton, hemp, and linen though several cargo pant designs are still constructed out of these fabrics to this day. Since canvases come in different thicknesses, you can select pants with lightweight fabrics for summer.
Nowadays, pants in poly-cotton blends are widely available in the market. By nature, this type of canvas is not waterproof. Manufacturers typically line outdoor pants with Gore-tex or coat them with waterproofing agents. Just be careful not to shrink your pants when washing!
Best for everyday wear: denim
Whether you're out with your friends, going to school, doing errands, gardening, or working at a job site, jeans will never look out of place. Fortunately, fashion and workwear brands use denim to make cargo pants.
Although most jeans require some breaking in to feel comfy, ducks tend to take a longer time to soften up. The catch is that they are less durable compared to canvases.
Best for outdoors: ripstop
To weave a ripstop, manufacturers strengthen the fabric in the weaving process by alternating a thicker yarn with a thinner yarn to form tiny squares.
While this technique does not make the textile tear-proof, it can reduce the rip by preventing it from going beyond the first square. Hence, this fabric is most commonly used for outdoor, military, and tactical applications.
Ripstops are mostly made of nylon or polyester, which generally are light, breathable, and durable, but these two synthetics have drawbacks.
Nylons are more skin-friendly and fast-drying, but they are pricier. Polyesters, on the other hand, are cheaper and more heat-resistant, except that they take longer to dry.
Types of Cargo Pants
EMT (emergency medical technician)
Specialized cargo pants feature pockets for tools and first aid supplies that emergency responders use when attending to patients. These are usually made with cotton twill.
Designed for law enforcement and SWAT teams, tactical pants come with small secret pockets and large pockets for their weapons, EDC gear, and accessories. As they need to be extra-durable, these pants are typically made with rip-stop fabric.
With hammer loops and billowed pockets, work cargo pants provide ample storage for hand tools, measuring tape, fasteners, and other essentials. They are suitable for workers in construction, utility, and carpenters.
Numerous fashion brands sell cargo pants. Apart from the wide variety of colors, they design these trousers with a slim fit, straight cut, and wide legs. However, fashion cargo pants are single-stitched, while work pants are reinforced with double or triple-stitched.
As athletic wear, cargo jogging pants are fabricated from lightweight and stretchy fabrics to allow the user to move comfortably when they work out.
Exposed to the elements, mountain climbers, trekkers, fishers, and campers wear water-resistant and quick-drying nylon cargo pants.
What Are the Benefits of Wearing Cargo Pants?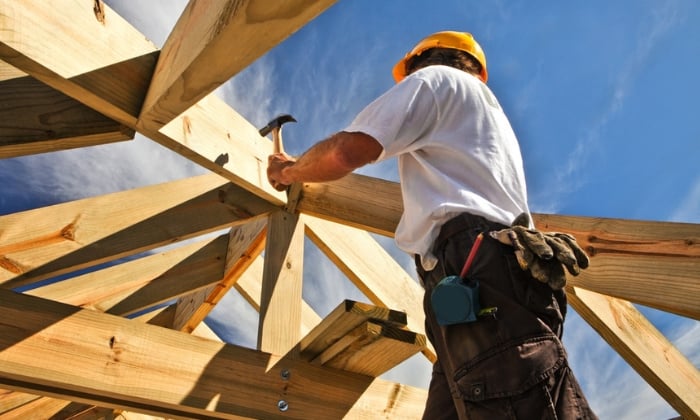 Extra pockets mean plenty of storage to store items to leave your hands free to do other tasks and quickly access your wallet, phone, or tools.
As long as you wear the right fabric for the weather, cargo pants can be very comfy without sacrificing durability.
Cargo pants are easy to style for men and women. Just pair them with a plain shirt or a printed top, and you're good to go!
You can expect cargo pants to be durable, especially if you buy from specialized workwear, hiking, military, or tactical brands.
Twill, chino, duck, denim, and ripstop cargos are just as low maintenance as any other work pants. You only need to wash them after wearing them three to ten times.
What is the Difference Between Regular Pants and Cargo Pants?
Most cargo pants have two large pockets on either side of the legs. However, it's not uncommon for these pants to have four large pockets along the legs. Some even feature up to a dozen pockets, along with belt loops for holding tools, such as a hammer.
By contrast, regular pants typically have four—two slanted pockets in the front and two back pockets. In any case, these pockets are relatively small, only allowing you to fit in one item or two. They don't have designated spots for holding tools either.
Factors to Consider When Purchasing Cargo Pants
Like any other trousers, cargos are available in a slim, classic, and relaxed fit. Choose the one that is most flattering and comfortable for your body type.
Opting for cargo pants that are specifically designed for your job will help you work more efficiently.
If you're a first responder, you need pockets with slots for your knife, EMS scissors, and medical supplies to quickly access them. You don't want to spend a long time looking for something that got lost in the pants' deep pockets.
It is not impossible to find a pair of pants that you can wear all year round. However, some places have colder winters or warmer summers. In this case, choose cargo pants that are appropriate for the weather and change your wardrobe along with the seasons.
In the past, cargo pants were mostly available in beige, army green, and tan, as they were originally part of the military uniform. Now that these trousers have become a fashion trend, manufacturers have begun coming up with more colors to suit different tastes.
There are no strict rules when choosing colors but brown, gray, and black cargo pants are the easiest to style and can fit on many occasions.
Conclusion
From the frontline to the fashion runways, almost everyone wears cargo trousers these days because of their extra storage and durability.
But when buying a pair, you need to know what are cargo pants made of and the way they fit your body so you can move comfortably. If you're going to wear them for work, be sure that the trousers have the features that you need to perform your tasks effectively.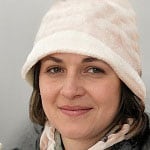 Veronica is our content editor. She is a talent in delivery. Her main work is editing and writing articles that are both informative and simple to follow. She is in charge of synthesizing our understanding of what personal protection equipment (PPE) is needed in each job, how to best apply it, and how to visualize that equipment.