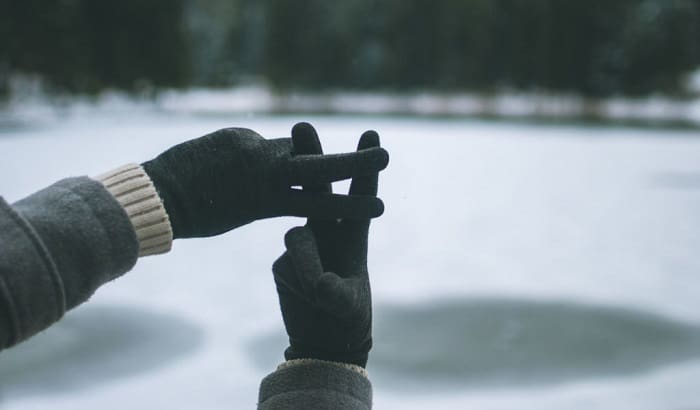 Do your hands never feel warm enough despite the thick winter gloves? Do your work gloves keep sliding off only because they are slightly loose? You're in the right place for a solution as a good pair of glove liners should get rid of these problems.
What are glove liners?. They are thin glove liners that you wear under your regular gloves. Liners have many different features and are usually from lightweight, moisture-wicking, and insulating materials. People wear glove liners not only for warmth and insulation but also for comfort, grip, perspiration absorption, and safety.
In this article, we will give more information on their functions to decide whether you need them. The wrong glove liners might do you more harm than good.
Everything You Need to Know About Glove Liners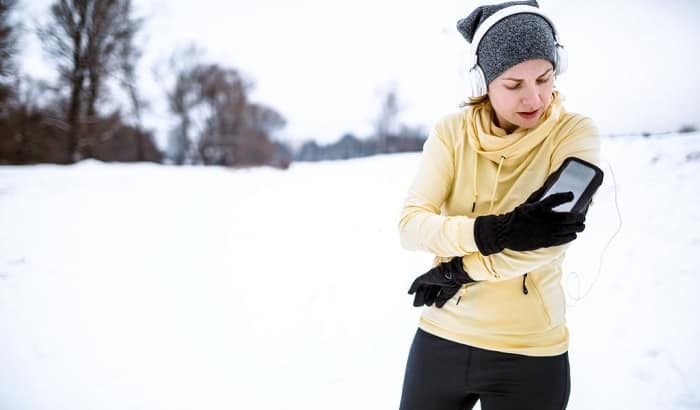 Glove liners are thin and light gloves that are usually worn inside other mittens or regular gloves. You can think of them as undershirts for the hands. They provide an extra layer of warmth, perspiration absorption, and protection. Glove liners can pair well with most outer gloves' cuff styles and materials.
As technology develops, many manufacturers add specialized features to their glove liners. Besides insulating heat, glove liners can improve dexterity, flexibility, gripping, and comfort. It is a misconception that all glove liners are designed to add warmth, they can be worn in numerous ways.
For instance, there are disposable cotton glove liners for medical gloves, insulated liners for winter gloves, and cut-resistant ones for heavy-duty work gloves. People wear liners to block UV rays when driving, hiking, working outdoors, or delivering goods in hot climates. In general, they enhance work performance and efficiency, making the tasks easier and more comfortable.
Features of Glove Liners
Glove liners have a wide variety of features, each serves different use purposes. The application of them can be in many industries: oil, gas, construction, food, warehouse, search, and rescue, etc. When choosing, make sure your gloves and glove liners meet your unique work demands. Here are some common features of glove liners:
Moisture-wicking ability and breathability: Often, heavy-duty leather and disposable rubber materials are not moisture-wicking and breathable. Wetness in the gloves is not only uncomfortable, but it limits dexterity and mobility, which might lead to safety threats in hazardous tasks. Hence, people wear glove liners underneath to wick moisture away from the hand. This is the most popular function of glove liners.
Warmth and insulation: If you live in a cold country, thermal glove liners are ideal for keeping your hands warm. Thinsulate glove liners can trap cozy air between the hands and the outside cold, then reflect the radiant heat back to the fingers. They keep your hands toasty even in extreme weather. Besides, if the temperature changes throughout the day, you can put on or take off the liners to adjust the heat.
Extra comfort: Glove liners provide an added layer of cushioning. If you often experience hand fatigue due to wearing weighted gloves for an extended period, use the help of soft, lightweight, and cushiony liners. They can make your long day at work much more comfortable. In addition, you can fix slightly loose work gloves by pairing them with glove liners.
Dexterity and grip: People wear glove liners alone to enhance dexterity and grip in tasks like delivering, arranging goods, and light-duty construction. If you go for a hike in nature or drive long distances, glove liners can be a big help.
Safety features: Though the safety part is usually the job of the exterior gloves, glove liners come in several basic safety functions, such as puncture and cut resistance, impact protection, waterproofness, oil, and chemical resistance.
If you intend to wear glove liners on their own, consider other features like touch screen compatibility, stretchy cuffs, and anti-slip palms to assure convenience and comfort.
Materials of Glove Liners
Apart from features, materials play an immense role in the quality of a glove liner. The three most popular materials are merino wool, silk, and synthetic fabrics. Sometimes, you can find other materials like cotton or nylon.
Merino wool: This is thinner and softer than regular wool, well-known as the finest material to make tight apparel (e.g., leggings, socks, glove liners). Merino wool is naturally moisture-wicking, insulating, and odor-resistant. The wool threads leave thousands of tiny air pockets in the material to lock the body's natural heat. In terms of insulation, Merino wool liners are the best bet.
However, the softness and thinness make this material quite vulnerable and limited, manufacturers have to add synthetics to increase its strength. There are not many 100 percent merino wool glove liners in the market. They can only be worn during light activities or under another pair of gloves.
Synthetic fibers: There are many types of synthetic fibers, each of which is made by a different technology. Generally, technical synthetics are highly strong and durable. Though they might not be as warm and moisture-wicking as merino wool, they offer incredible safety features. If you are buying liners to pair with heavy-duty work gloves, opt for synthetic ones.
Silk: Silk glove liners can feel outstandingly pleasant and smooth to the skin. They look elegant and stylish. Silk is one of the rare materials that are moisture-absorbent, fast-drying, and breathable. In warm weather, wet silk gloves only take a couple of minutes to dry completely. If you have sensitive skin, silk is the material to go for. But these thin glove liners should not be worn in work environments or nature as silk is easily damaged by rough surfaces.
Other materials: You can find cotton, nylon, or terry cloth being used to make casual glove liners for driving, riding, and light-duty work outdoors. Those materials are not as high-quality as the three above.
Do You Need Glove Liners
At this point, you might have gained insights into whether you need them. If you find yourself in one of the following situations, you might want to invest in glove liners.
You live in a cold country and winter gloves don't seem to be warm enough. Remember that regular hand exposure to freezing weather can cause severe health symptoms.
Your job involves working with sharp objects, heavy equipment, or in cold, humid weather. Liners can provide extra protection.
Your hobbies include outdoor activities like camping, trekking in cold regions, and climbing mountains. Liner gloves keep your hands cozy and safe when doing such activities.
Your hands get sweaty easily under other kinds of gloves.
Conclusion
Glove liners are amazing and versatile. They can be helpful at the worksite, on the road, in both hot and cold weather. Once you've found the right pair, you'll never go back. We hope the provided information on what are glove liners is enough for you to make a wise decision. Please let us know if you have any further questions. We are more than glad to assist. Thank you for reading!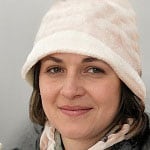 Veronica is our content editor. She is a talent in delivery. Her main work is editing and writing articles that are both informative and simple to follow. She is in charge of synthesizing our understanding of what personal protection equipment (PPE) is needed in each job, how to best apply it, and how to visualize that equipment.