Are you looking for the answer to the question "What are knee pads made of?" Indeed, the materials vary according to what are knee pads for to deliver the best flexibility, protection, and durability to users.
Nowadays, knee braces feature comfortable padding made up of rubber, gel, foam, or leather. The knee will be defended better with an excellent safeguarding cap containing high-quality carbon fiber, polyvinyl, plastic, foam, cloth, etc.
What Are Capping Made of?
Your knees can be protected better with an exterior layer called a cap. Indeed, the cap is made from various materials, depending on the different types of knee pads.
1. What Can You Use For Hard Caps?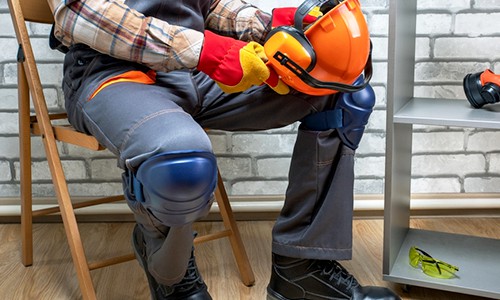 Knee pads designed with hard caps are fantastic knee protection for work, especially in construction fields where the workers' knee is in constant contact with hard cement floors.
For double protection, producers prioritize carbon fiber, polyvinyl, and plastic for making knee braces' caps. Because of their high stiffness, the flexibility of plastic and carbon knee pads is not to be overestimated.
2. Possible Choices For Soft Caps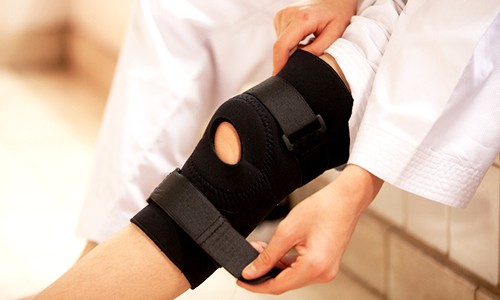 Unlike workers or constructors, gardeners, sports enthusiasts, and the average person need comfortable, practical knee pads with soft caps for easy movement. Therefore, soft materials are used in this case.
Normally, soft-capped knee sleeves include rubber, foam, leather, or gel exterior caps. Moreover, cloth knee pads are another soft-capped knee braces with a shell made from fabric.
Common Materials for Padding
Aside from the outer capping layer, padding is another essential part of knee pads. It is centrally located and ensures the safety of your knees during movements. Here are some popular materials used for making the padding.
1. Rubber Padding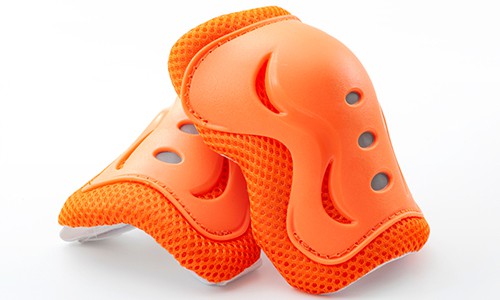 You can easily find comfortable and protective knee pads made from rubber or silicone. It's not just limited to the central lining of the braces; you can see numerous products with most rubber-based parts.
Compared to other materials, the popularity of rubber padding is less, although this type is inexpensive. One of the great advantages of a rubber knee pad is its slip resistance.
However, rubber-based knee pads' cushioning and protective properties are not as good as gel and foam types.
2. Gel Padding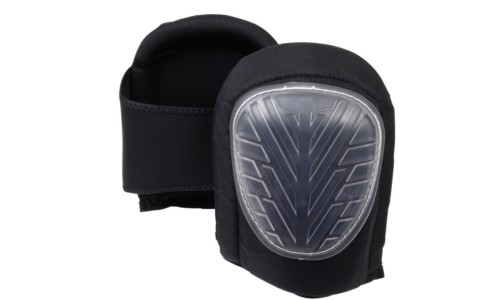 Another material used commonly for producing knee padding is gel. It can be gels or double gels, depending on different products. Furthermore, manufacturers try integrating gels with foam for both comfort and cushioning.
Producers often cover the gel layer with foam and make the padding more protective with an additional layer of fabric to create the best flexible knee pads. Moreover, gel padding's longevity is more extensive than foam alone, but its price is higher.
3. Foam Padding
Because of its excellent breathable and comfortable properties, foam is a material popularly found in the padding of knee braces. In addition, knee pads with foam padding have the best cushioning.
However, regarding durability, foam knee pads are more prone to damage and tearing than products made from gel or rubber. Therefore, picking ones covered with a layer of nylon fabric or polyester is better.
There are many types of foam used for making the inner lining of knee braces, including PE foam, PU foam, PVC foam, EVA foam, XPS foam, neoprene foam, and nylon foam. All are soft and protective options.
4. Leather Padding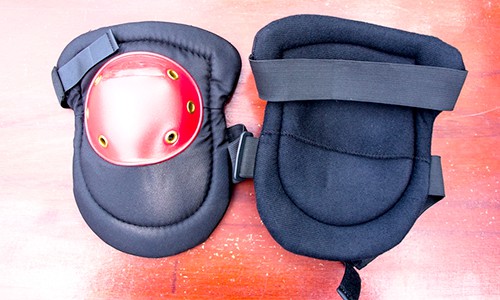 In some cases, customers can purchase knee braces featuring leather padding on the market. With a leather-based material, knee pads seem to be stiff, so it's difficult to stand upright with 2 braces on your knees.
One of the plus points of these leather knee pads is the wonderful sweat absorption while you are playing sports or working.
Besides these materials, manufacturers produce knee pads with other harder mediums, such as plastic or carbon fiber, which are suitable for working on rough surfaces.
Adjustable Straps Materials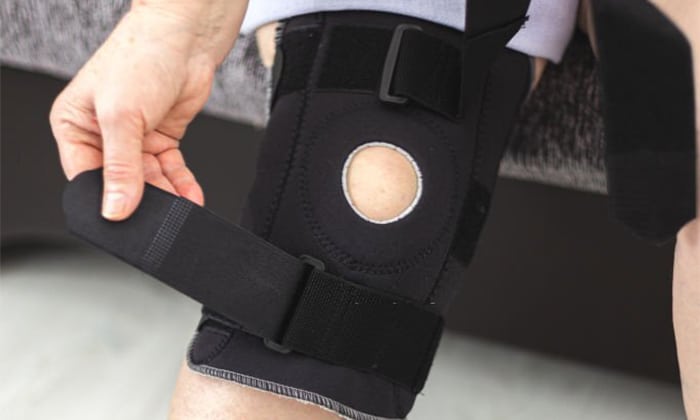 Some knee pads have adjustable straps that allow users to adjust the tightness of knee braces easily. Go check the materials used for knee pads straps, and you'll see these common types.
Elastic: Straps made from elastic materials will give you a comfortable feeling while wearing the knee pads due to their adjustable feature. However, this material may stretch out over time and become unusable.
Velcro: If you are searching for knee braces offering straps with a large range of adjustability, products featuring Velcro straps are irresistible recommendations. Nevertheless, these may rub against your skin and cause irritation.
Sometimes, people can find other knee pads having adjustable straps made from metal fasteners and plastic materials.
Frequently Asked Questions
What kind of foams are kneeling pads made of?
Kneeling pads are often made of EVA or NBR foam. These materials offer support for the knees and tend to resist moisture, which is why workers may use them instead of wearing pads to protect their legs.
Are gel knee pads better than foam?
Yes, gel knee pads are more effective than foam ones because they are a combination of foam and gel materials. They give the knee braces better cushioning and longer longevity than foam knee pads.
What are military knee pads made of?
Depending on the use of knee pads, they can be made from different materials. Knee braces used for soldiers in the military are usually produced from high-density polyethylene that features great flexibility and toughness.
What are grip knee pads made of?
Silicone and poly are among the used materials for popular grip knee pads. These are sturdy and can protect knees from scrapes and bruises.
What are mountain bike knee pads made of?
Mountain bike knee pads or MTB knee pads include cushioned foam padding, neoprene caps, and a hard plastic pad located in the center of the knee to give users excellent protection. Kevlar is another common material as well.
Conclusion
What are knee pads made of? In general, the materials used for producing knee pads are diverse, including foam, gel, plastic, or fabric. Each option will be suitable for specific work or activities. For example, workers need harder knee protectors than someone who only uses safety gear while playing sports.
Therefore, you should think of your daily activities to pick knee braces made from suitable materials for the best defense. Thanks for reading this post!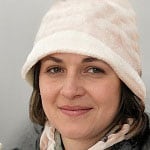 Veronica is our content editor. She is a talent in delivery. Her main work is editing and writing articles that are both informative and simple to follow. She is in charge of synthesizing our understanding of what personal protection equipment (PPE) is needed in each job, how to best apply it, and how to visualize that equipment.