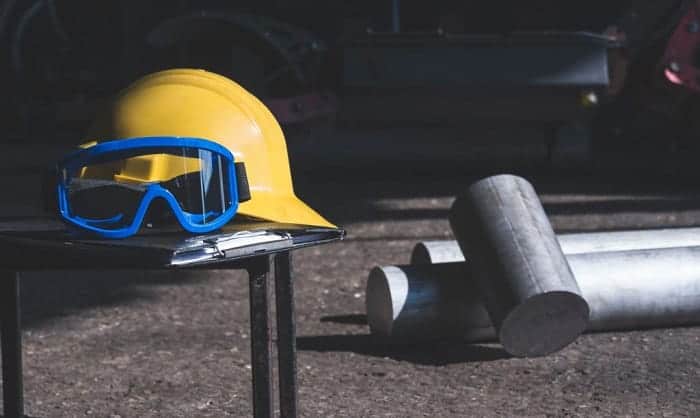 What makes certified safety glasses different from your average eyeglasses? Though both offer eye protection to some extent, safety glasses are expected to offer optimum eye protection and a high durability level to resist pressure, impact, scratches, and temperature.
That brings us to wonder what are safety glasses made of.
Safety glasses should strictly comply with the safety glasses standards set by the American National Standards Institute (ANSI), a private NGO that actively advocates towards creating safe and high quality products for various areas and purposes.
The Occupational Safety and Health Administration (OSHA) adopted and implemented the ANSI Z87.1 standard to materialize the vision of creating a safe workplace for all.
Minimum Standards for Safety Glasses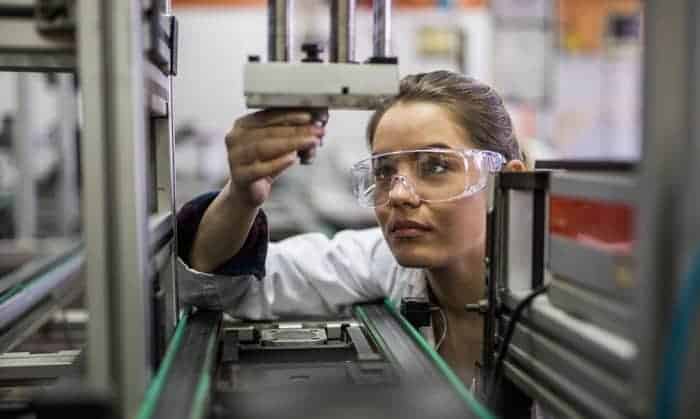 While different safety glasses brands and models vary in style, shape, colors, and added features to choose from, they should maintain a minimum standard, which includes the following:
Safety glasses should fit perfectly into every facial contour of the user to ensure supreme protection against potential hazards.
They should offer comfort when worn to reduce the possibility of users taking them off due to discomfort.
Lens Material
The lens material of safety glasses is made from one of four different materials. Each material is made to serve a specific purpose and protect the eyes in certain applications. Each material has distinguishing features intended to offer an extra layer of eye protection, comfort, and durability.
Glass Lens – this type of lens is durable against scratches and can withstand the common wear and tear of daily usage. However, it weighs relatively heavy as compared to its counterparts, which solicit discomfort when worn.
Another notable drawback of glass lens safety glasses is that they're prone to fogging. Due to the breakable nature of their material, they may shatter or break when subjected to high impact activities.
Polycarbonate Lens– this is the most commonly used lens material in safety glasses because it's lightweight, offers optimum protection against UV light, and has a natural fog-resistant property which provides enhanced comfort when used.
Polycarbonate material is stronger than plastic; thus, it provides natural impact resistance and extra eye protection during high impact activities.
Polycarbonate lenses are derived from a thermoplastic material. It was during the 1970s that it was considered an effective material for aerospace and visor manufacturing purposes. In the 1980s, it gained significant popularity and became a part of the sports eyewear industry.
NXT or Trivex– ranks next to polycarbonate as the most popular safety glass lens material, Trivex offers the benefits of polycarbonate materials but with better optical clarity, photochromic feature, and scratch resistance.
It also offers up to 100% UV light protection and flaunts a high impact resistant performance of up to 10 times more than regular glass lenses.
Plutonite– is a high-quality purified polycarbonate material manufactured by one of the famous eyewear brands, Oakley.
Aside from the usual benefits of polycarbonate such as lightweight and impact resistance features, it provides optimum 100% protection against the harmful UV rays from the sun (UVA, UVB, and UVC). It also offers superior visual clarity, and provides added Bluelight defense up to 400 nanometers.
Ever wondered how Plutonite lenses are made? They are made by melting polycarbonate thermoplastic pellets under extreme heat and injecting them into Oakley's patented and exclusively designed lens moldings.
The mold is then subjected to high pressure, cooled, and voila, a fresh Plutonite lens is made.
Frame Material
The frame material also varies depending on the application intended for its use.
For example, sports frame materials differ from the materials used for industrial safety glasses. Although the type of plastic used varies depending on brands, all sports eyeshield manufacturers use high impact, shatter-proof materials that are robust enough to conform to and surpass ANSI's standard.
To be specific, SPY uses shatter-proof Grilamid plastic to produce the frames for their safety glasses while Wiley X uses flexible and lightweight nylon. Other brands and models also include a side shield for added protection.
Moreover, in terms of durability, frames use the same criteria in assessing their durability in both basic and high impact circumstances. These tests are done to ensure that the safety glasses in the market maintain a high standard of quality and will stay in place even when subjected to external pressure, force and impact.
Further, frames are expected to provide flame resistance protection against non-ionizing radiation and chemicals, and non-corrosive properties to ensure the optimum safety of the user and longer life expectancy of the product.
What Eye Devices are Covered by ANSI and OSHA Standards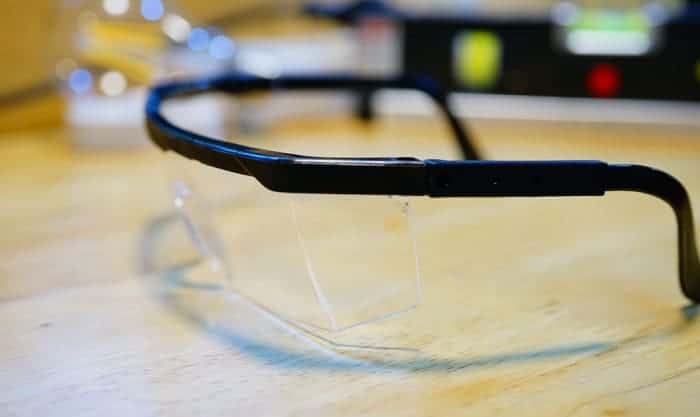 ● Prescription and Non-prescription Eyeglasses
● Goggles
● Face shields
● Welding helmets
● Full-face respirators
What are ANSI's Standards for Safety Eyeglasses
Understanding ANSI's minimum quality standards will help us choose the right safety glasses in conformity with the purpose they're going to serve.
● Basic impact tests challenge the frame and lenses separately. On the other hand, high impact assessments necessitate that the lens and the frame be tested together with the lens properly assembled in the frame.
High impact exams aim to identify the integrity of the safety glass as a unit and ensure that it will withstand high impact activities, will stay in place, resist chips, cracks, and breakage.
● Non-prescription lenses tested under high impact examination were weaker in construction than prescription lenses despite using the same material. This is because prescription glasses have thicker lenses.
● In the updated ANSI eyewear safety standards, prescription glasses with thinner lenses below 3 mm are allowed only if they pass or even surpass the high impact assessment criteria.
● Safety lenses are now classified into two different categories: basic impact and high impact.
●The drop ball test is used to determine the basic impact safety for various lenses. It is done by dropping a 1-inch diameter steel ball from a 50-inch height directly onto the lens. To qualify for the standard, the lens should not break, crack, chip, or shatter.
All safety lenses have to go through this test. However, for plastic lenses, only large batches of lenses are required to undergo the aforementioned test.
● A high-velocity test is done to examine resistance to high impact force, wherein the lens is shot with a quarter-inch diameter steel ball at 150 ft/second speed. To pass the test, the lens should not break, crack, chip, or shatter and should remain tightly in place in its frame.
There are recommended safety glasses for every activity, whether at home, at work, and in play. Educating yourself with what are safety glasses made of will help you understand the importance of choosing the right glasses for every purpose.
Every material is put together with a vision of what area it's going to serve; thus, wearing the wrong one for the wrong occasion may subject you to danger instead of safety.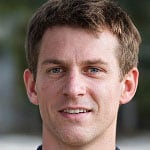 Having worked in the field of personal protective equipment for over two decades, Andrew Carnegie is a specialist in the field.
At EDC, he strives to improve performance efficiency and promote workplace safety for EDC's readers and customers. He also researches the most up-to-date equipment that has earned relevant accreditation for use in a wide range of industries and specialties.