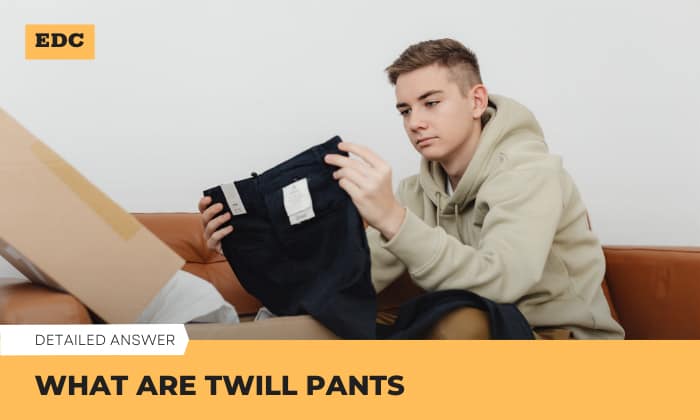 "Twill" refers to the type of weave that is characterized by its diagonal thread patterns. Both natural and synthetic yarns can be used to make twill pants—you've probably seen a tag that says "polyester cotton."
Let's do a quick time travel to learn its history and know what are twill pants typically used for.
A Brief History of Twill Pants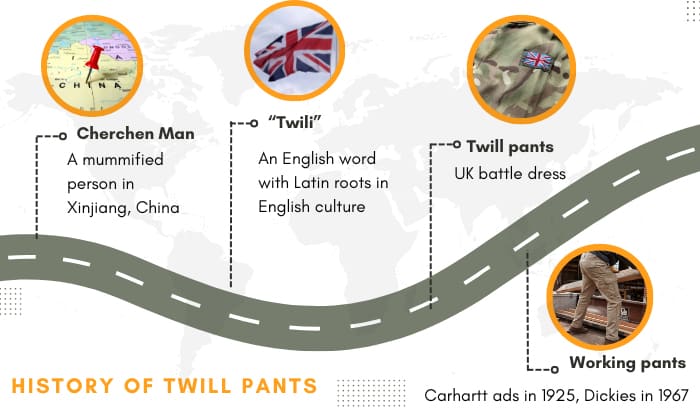 The word "twill" is believed to originate from "twili," an English word with Latin roots. While cotton twills are often associated with English culture, they likely existed thousands of years ago in many different parts of the world.
For example, our research shows that a mummified person discovered in Xinjiang, China dubbed the "Cherchen Man" donned a twill tunic dating back to 1000 BC!
What happened throughout the centuries still remains unknown. Fast forward to the 1930s, the twill pants were part of the UK battle dress. Today, carpenter pants and everyday trousers are made of twill fabrics.
Over time, the twill pants definition has changed as garment brands began using the fabric for manufacturing trousers for the working class. This was due to the fabric's rugged nature and durability that made them suitable for harsh working environments.
One of the earlier Carhartt ads in 1925 displayed a coat available in three different fabrics, one of which was the herringbone twill. Meanwhile, Dickies has been making twill material pants known as the 874 since 1967.
Features and Functions of Twill Pants
1. Fabric material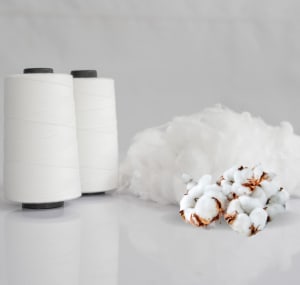 Cotton and polyester, or a combination of both, are the two most commonly used threads to weave a twill. Typically, the fabric is woven by braiding two horizontal yarns over at least two vertical yarns.
Besides making it durable, this method gives the fabric distinct diagonal lines running parallel to each other. In effect, pants made with twill fabric feel like a coarse surface, which is almost like a pair of jeans.
2. Functionality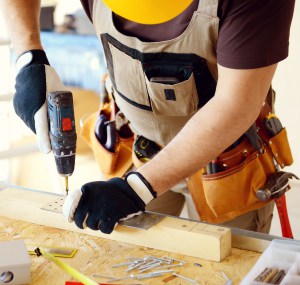 It's not unusual to buy garments with features that we do not fully utilize. Take, for instance, the 5-pocket pants designed for carpenters and twill cargo pants for utility and construction workers, which are designed with at least six pockets.
Most of us tend to buy these pants because they are trendy. We only slip our wallets and phones into one or two pockets and use our bags to carry other essentials.
But for workers, spacious pockets and hammer loops free up their hands when climbing a ladder or performing a task that requires them to quickly access different tools.
3. Construction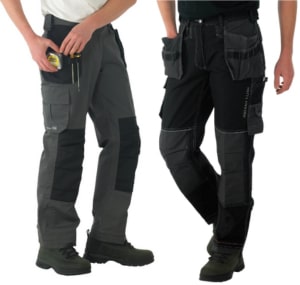 Generally, twill pants meaning suggest that the trousers are constructed from twill fabrics. What it does not tell us is whether the clothing is triple-, double-, or single-stitched.
If you don't plan to carry your tools using the pockets of the pants, you do not need trousers with more stitchings. Triple- and double-stitchings are the garment manufacturers' way of reinforcing the garment to ensure they don't rip when workers put them on the loops and pockets.
Many laborers also kneel and climb ladders a lot, causing the knee and crotch areas of the pants to wear down quicker. Thus, workwear designers make the pants more durable by adding double knees and gusseted crotches.
4. Comfort and fitting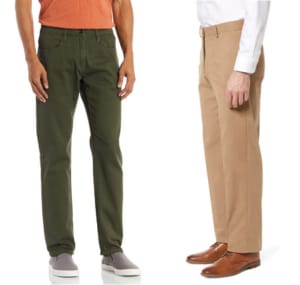 Traditional work pants are roomier so that laborers can move without restrictions. Even so, fashion brands are now coming up with slimmer cuts and wide-legged silhouettes. These relaxed fits create clean lines along the legs, giving off a classic vibe.
Those who prefer a more put-together look can opt for straight-fit pants, meaning the pants that have the width from the thigh down to the ankle remain the same. They are flattering on all body types and very comfortable to wear.
Buyers also have the option of slim-fit pants if they like tight pants with small leg openings.
Keep in mind that cotton twills are not elastic by nature. If you want to feel comfortable wearing form-fitting attire, choose twill pants stretchy types. These pants variations feature a small percentage of lycra or spandex to become more stretchy and flexible.
Pros and Cons
Why you should or should not wear twill pants:
Khaki twill pants and jeans are low maintenance since you don't need to wash them often.
Because the fabric is available in various thicknesses, you can pick one that is most apt for the weather.
Knowing that they have been favored by military and workwear manufacturers for decades, it is safe to say that twill fabrics ace the durability test.
Cotton and polyester blends are more crease- and stain-resistant.
It does not matter whether you're choosing between denim vs chinos—they are not as smooth as any other fabrics, so you will need to iron them.
Cotton and wool fibers are notoriously known for shrinkage.
Top 3 Twill Pants for 2023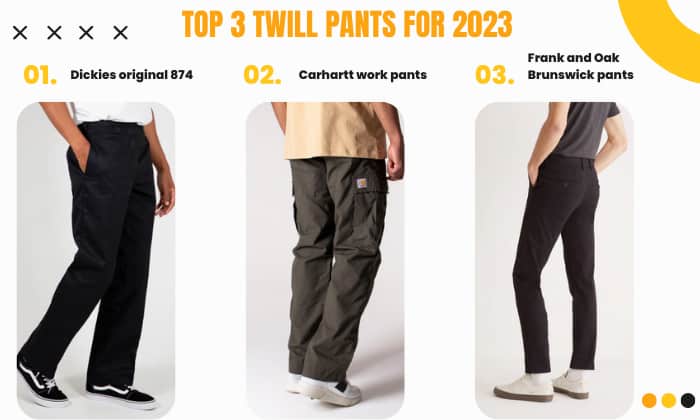 When it comes to twill pants, the three best-known brands are Dickies, Carhartt, and Frank and Oak. These brands' pants excel in terms of durability, functionality, comfort, and style. Below are their most popular products:
1. Dickies original 874
If your clothes get dirty due to the nature of your job, stay away from traditional pure cotton pants and go for Dickies 874 instead.
The manufacturer blended the 874 incorporated 65% polyester with 35% cotton so the trousers can better withstand rugged conditions. By the looks of it, we recommend wearing them with uniforms. In other words, these pants are good for work, even in a more formal environment
You don't have to be a worker to wear these pants—skaters love them too!
2. Carhartt work pants
We also love the Carhartt men's cotton twill pants. Like most utility pants, they come with hammer loops and roomy pockets for other tools.
Carhartt products cater to those working rugged outdoors because their pants are reinforced with double stitchings, including those around the zippers.
3. Frank and Oak Brunswick pants
The Brunswick pants are available in dark brown, navy, smoked green, and beige—all of which are apt for office workers.
Those who prefer environmentally-friendly products will be pleased to know that Frank and Oak only use recycled cotton with a bit of elastane to make the fabric stretch.
4. Cost
With price tags ranging from $20 to $50, twill pants are generally affordable, but luxury brands would sell up to $800 or more.
Different Types of Twill Fabrics
Micro twill pants feature thinner slanting lines due to the finer threads used to make the fabric smoother than traditional twills.
Twill jeans are fabricated using the same twill weaving technique, except that they use indigo-dyed yarns for the warps and white for the wefts. They are most popularly referred to as denim.
The most popular twill pants for the summer or tropical countries are the chinos. Unlike other types, they are lighter and, therefore, more breathable without sacrificing durability.
Most people confuse khakis and chinos because they look the same, but the former is typically made out of sturdier twills.
Gabardine is another softer twill that manufacturers use to make dressy pants and coats owing to their sleek texture. They can either be made of cotton or wool.
There are many more complex twill patterns, which include the following:
A diamond twill is woven by repeating horizontal and vertical zig-zag weaves to form several diamonds in a fabric.
To make a houndstooth twill, weavers use two yarns with different colors and create the shape of a dog's tooth.
With Scottish and Irish origins, tweeds do not have one standard pattern, but they can be woven using plain or twill techniques. These fabrics are made of wool and are rough to the touch, which is why they are mostly used for coats and jackets.
Herringbone is also formed using the twill weaving method, but instead of the slanting lines, the textile forms a "V-shaped" pattern.
How to Style Twill Pants
Whether the pants look casual or dressy depends on the color and texture of their fabric. Given that they come in different textures, colors, and patterns, note that twill work pants are not as versatile as you think.
Avoid fashion faux pas by following the guide below:
1. Add textures to your formal wear.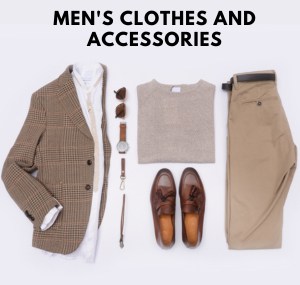 Generally, regular cotton twill pants women and men wear are not polished enough for black tie affairs. However, gabardine, tweed, or herringbone can look dressy if you pair them with a matching 3-piece suit.
For formal occasions, fashion gurus suggest clothes with darker hues and smoother textiles for a classier appearance.
To pull off a smart-casual look, complete your attire with darker chinos or jeans, a button-down shirt, and a coat. For footwear, pick leather boots, suede sneakers, or loafers.
2. Show off your personality with prints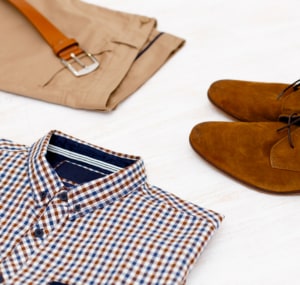 Striped shirts look great with any twill pants. Put on neutral-colored sneakers, and you're good to go!
If you have navy chinos, try layering muted brown plaid long-sleeved shirt with a white or light cream tee underneath.
Care and Maintenance Tips for Twill Pants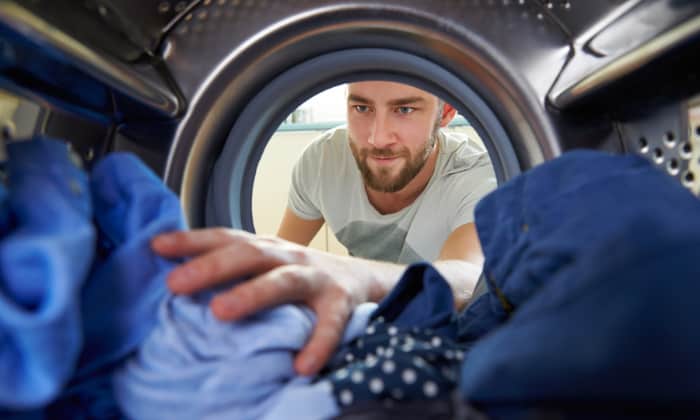 Use the care tag as your guide when washing and maintaining your twill pants.
Remember, use cool water to wash cotton or wool pants, as they tend to shrink when exposed to heat. Set your machine to gentle or delicate wash.
Hang them to air dry to minimize wrinkles, and iron them on the lowest heat setting if needed.
Wear your pants up to five times before you wash them.
Conclusion
To summarize this article on "What are twill pants," here's what you need to remember: Textile experts do not ascribe a specific weaving technique to make twill fabrics.
As long as the textile has slanting lines, they are considered twill. After all, denim, chino, herringbones, houndstooth, and tweeds fall under this category. It's likely that all the pants in your wardrobe are constructed from different kinds of twills.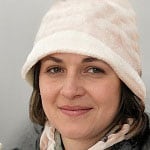 Veronica is our content editor. She is a talent in delivery. Her main work is editing and writing articles that are both informative and simple to follow. She is in charge of synthesizing our understanding of what personal protection equipment (PPE) is needed in each job, how to best apply it, and how to visualize that equipment.