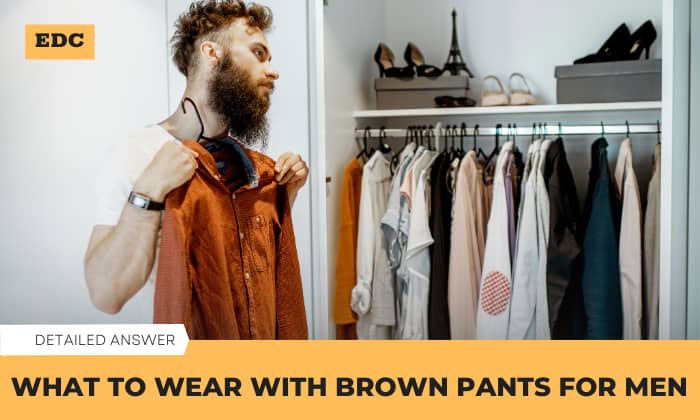 No matter how formal or casual the occasion is, you can never go wrong with a pair of brown trousers as they look attractive with almost any shirt.
If you're looking for ideas on what to wear with brown pants for men, then look no further!
In this guide, we compiled different types of shirts, shoes, and accessories that go well with your chinos, corduroys, khakis, and slacks.
Light vs. Dark Pants
Stylists suggest that shades on the darker side of the spectrum, like bistre, chocolate, mocha, and umber, lean toward formal. Au contraire, beige, cream, taupe, and tan give off a casual vibe.
However, it is also worth noting that there is no hard and fast rule in fashion. After all, color is just one of the several factors to consider when putting together an ensemble.
Styling light brown pants for male outfits
1. Neutrals
If you have lots of white and ivory tops in your closet, then you're in luck—you will never run out of shirts to wear with brown pants!
Earlier, we mentioned that light tan pants tend to be casual. But this is only true if the pants feature textures, multiple pockets, or baggy cuts. Think corduroys and cargo pants.
A light brown pants outfit can be formal if it is constructed with a straight or slim cut and the fabric is smooth. With a coat, button-down shirt, and a pair of oxfords, the whole ensemble can appear dressy.
When putting together your everyday attire, complement your beige pants with white, black, or gray tees and sweaters. You can rock this attire with a pair of black, brown, white, or tan shoes.
2. Muted shades
If you find white a little too bland for your taste, choose some muted colors like light blue or soft pink to complete your brown pant combination. Note that, in most workplaces, pastel button-down shirts are preferable over bolder hues.
Of course, you are free to wear T-shirts with softer shades when you are off-duty as well. For colder seasons, don a navy, black, or dark brown jacket over your light-colored shirt.
3. Printed shirts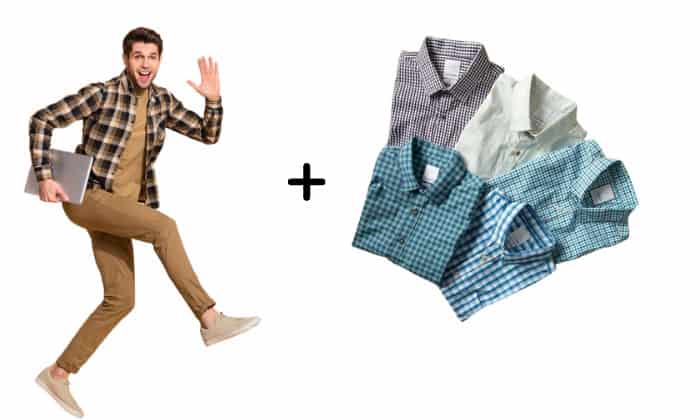 Don't be afraid to jazz up your outfit with a multi-color combination shirt. But what goes with brown pants well depends on how formal or casual you want your attire to be.
In business and other formal gatherings, button-down shirts with simpler geometric patterns like stripes and checkers are more acceptable.
Keep in mind that colorful bold prints tend to be on the laid-back side. That said, graphic tees and plaids can look fashionable with beige chinos and a cool pair of kicks.
Styling dark brown pants male outfits
1. Whites and lights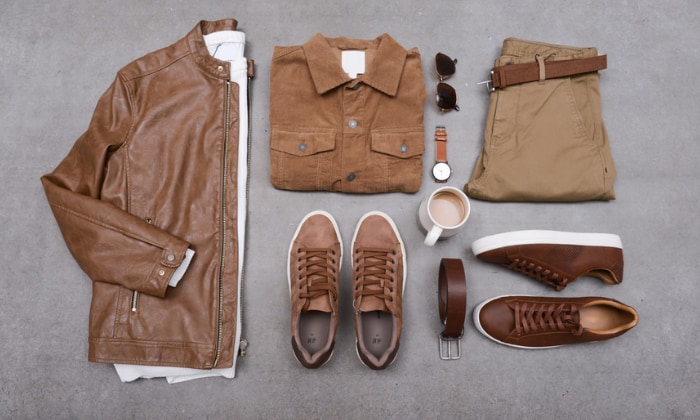 Combining dark brown pants with light-colored tees, buttoned shirts, or sweaters create a beautiful contrast. Examples of this include white, cream, beige, and light gray.
Complete the attire with white sneakers or dark-colored suede boots for an easy-going vibe or chocolate-colored leather loafers for smart-casual or semi-formal occasions.
If you want to layer your get-up for a formal event, wear a dark brown coat that matches the shade of your pants. Choose a white shirt and a beige vest underneath the coat. Top it off with a dark-colored tie and pocket square, and you're ready to go.
For a relaxed mens brown pants outfit, put on a light-colored T-shirt layered with a denim jacket, coat, or button-down shirt that is darker than your tee, such as beige, gray, navy blue, or olive green.
2. Dark colors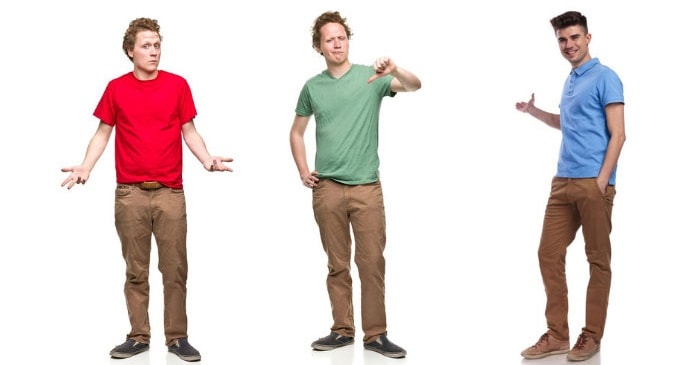 Green, blue, and red with dark and muted tones are excellent colors to wear with brown pants. Also, don't shy away from black!
As with light-colored tops, you can achieve a more polished look with button-down shirts and leather shoes.
If the weather and occasion permits, layer your black, gray, caramel, charcoal, or olive cardigan, blazer, bomber jacket, or button-down shirt.
3. Shapes and patterns
Printed shirts work harmoniously with earth-toned pants, as they are a good way to show off your personality.
Plaid is at the top of our list, but brightly-colored strips, florals, and other fun designs can be just as stylish, especially when worn with slip-ons or sneakers.
Your garb can pass off as formal or smart-casual if you style brown pants with pin-striped or subdued geometric patterns and oxfords.
Tips for Mixing and Matching Outfits With Brown Pants for Fashion
Whether you're putting together an outfit for male or female, here are some tips that will increase your chances of success:
1. Understand the dress code.
Casual wear has become increasingly more acceptable for special occasions like weddings, as well as workplaces, especially companies in Silicon Valley. Nevertheless, it is best to ask your HR or the event organizer and check the dress code.
Remember that color is just one factor to consider. Fitting, cuts, fabric, and overall design can make pants influence your overall attire.
For instance, cargo pants, sweat pants, and loose-fitting trousers have no place in a black tie affair, no matter how light or dark the color is. Likewise, textured fabrics like corduroys and jeans typically lean towards laid-back.
In formal settings, stick to fabrics with plain colors or subtle patterns and smoother textures. The pants, coat, and shirt should look tailored to your body type.
2. Choose your footwear wisely.
Selecting styles and colors that go with brown pants should not be limited to shirts and jackets. Your footwear should match the clothing as well.
Sneakers, slippers, and slip-on canvas shoes are casual, while leather oxford and derby are formal.
Black and brown are the most versatile shoe colors, both of which are appropriate for light and dark brown pants regardless of the occasion. Likewise, bolder hues should be saved for informal events.
3. Factor in the weather.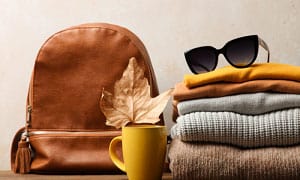 If you want to avoid washing your pants way too often, go for darker shades during the wet season or when you have to go to a place that exposes you to dirt.
This is not to say that somber hues do not ever get filthy—blacks and dark browns just hide the stains well.
Apart from that, considering the weather allows you to plan your outfit better. Beige and tans give off a nice breezy feel, which is more appropriate for summer vacation at the beach.
Meanwhile, darker hues absorb the heat to keep the wearer warm, making them apt for cooler climates. What's more, you can play with colors when layering your clothes.
A Cheat Sheet of Colors to Pick When Wearing Brown Pants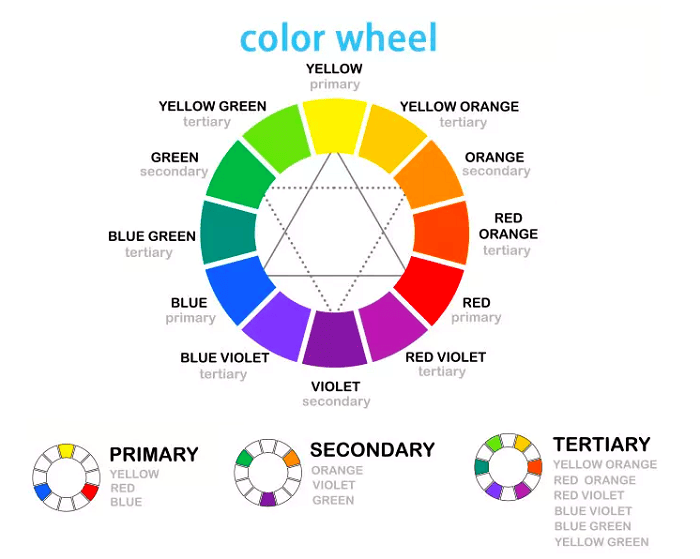 Colors that suit brown pants
Neutrals like white, gray, and black are your safest bet when assembling an outfit with light and dark brown pants.
Brown and blue are complementary colors as they are the direct opposite in the color wheel, which is why they look good next to each other. Try navy, denim, teal, gray-blue, and sky blue to see which one suits your brown pants the best.
Another option is to experiment with yellows, oranges, and reds. These colors are analogous to brown in the color wheel.
To create a cohesive look, we recommend pastels and muted-toned shirts with brown trousers instead of oversaturated shades.
Colors to avoid when wearing brown pants
Even though complementary and analogous colors work with each other, brighter shades or neon color shirts clash with brown.
Wearing one shade of brown from top to bottom can appear flat. At the very least, you'll need a vest or coat for some contrast and visual interest.
Accessories That You Can Wear With Brown Pants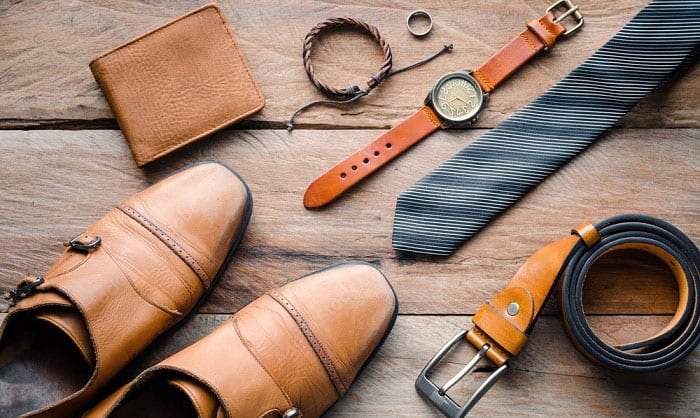 Putting on accessories can elevate your look as it offers an opportunity to introduce colors to your outfit.
Here are some accessories that you can accentuate your ensemble:
Watches
Belts
Caps or hats
Shades or eye-glasses
Neckties
That said, we encourage you to approach your style using the same tips and tricks that we provided above to pair shirts, pants, and shoes. Most watches, belts, and hats also come in sporty, casual, and formal designs. Be mindful of the occasion and stick to your color palette.
Conclusion
It's not hard to find what to wear with brown pants for men as they match pretty well with any type of shirt, whether it's plain or printed.
Both light and darker shades of brown complement cool and warm hues as long as the tones are not too saturated. But if you're too uninspired or lazy to mix and match your clothes, you can get away with a minimalist design and neutral color!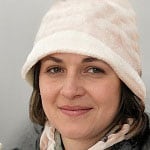 Veronica is our content editor. She is a talent in delivery. Her main work is editing and writing articles that are both informative and simple to follow. She is in charge of synthesizing our understanding of what personal protection equipment (PPE) is needed in each job, how to best apply it, and how to visualize that equipment.