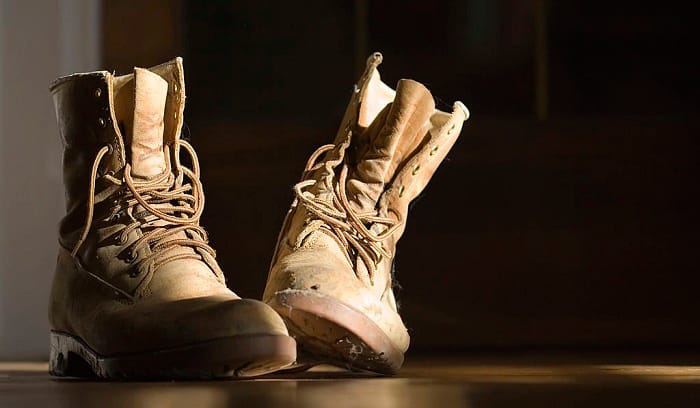 Brunt is a newcomer in the work boots industry. Despite this, they are already making a buzz because of their outstanding quality and comfort. Aside from this, they are also becoming well-known for their affordability.
But where are Brunt work boots made? Since they are an American company that caters directly to American patrons, it's safe to assume that they're made in USA. However, they are actually made in China.
Where Brunt Work Boots Are Made?
Some people prefer to buy only USA-made boots, considering that it is where work boots originated. They are also preferred because they are manufactured by expert leather craftsmen who use lasts patterned with American feet.
However, the "Made in the USA" tag also corresponds to a higher price tag because production and labor costs, including taxes, are higher in America.
This is also one of the reasons why those who want to save money consider buying work boots made outside the USA, such as Rockrooster boots and Brunt boots. Aside from their prices that are usually lower than American-made ones, the quality of the boots they make are also good.
Brunt, in particular, is a work boots manufacturer in America that produces its boots in Jinjiang, China. This is because the technology needed to manufacture their boots is not yet available in the United States.
What Are Brunt Work Boots?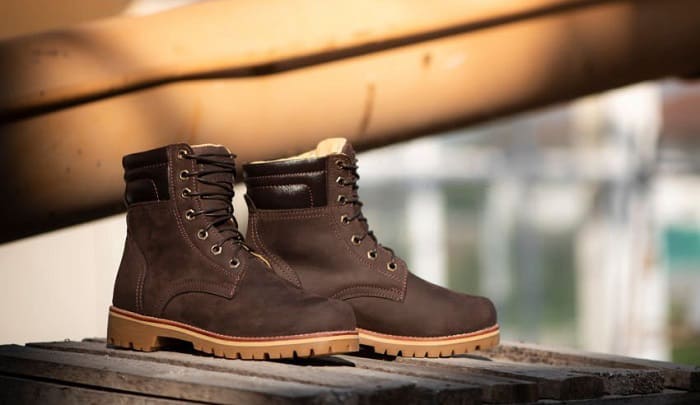 Brunt work boots are one of Brunt Workwear's flagship products. The Company prides itself in its boots, as well as their other products, as they are designed by workers for workers.
They currently have six models in their collection– The Marin, The Kasparian, The Bolduc, The Ryng, The Perkins, The DiStasio. All of these are designed to withstand long hours of rough and tough jobs.
Brunt also offers both composite safety and non-safety toe.
Among these models, their most popular boots are The Marin. There are six variations of the Brunt Marin boots. Let's find out more about these boots, and why a lot of people buy them.
Considering that there are several versions of The Marin, the features and specifications listed here are those that are common in all Marin boots.
Marin's overall style is visually appealing.
They are made of medium medium brown leather, and have a moccasin-toe design due to the contrasting stitches around the top of the toe box.
The body of the boots sit on a wedged, rubber, light-colored outer sole. Although there are welts visible, the outsoles are actually not stitched to the leather– they are cemented.
According to their manufacturers, Brunt work boots are high-quality boots priced at the best possible cost. This is made possible by their top-quality features:
Weatherproof, full-grain leather
Rubber foam midsole and rubber-skinned outsole
Triple-layer comfort insole
Speed hooks with alternative lacing system
Width-adjustable inserts
Reinforced stitching at the heel area
Brunt gives its customers a wide selection of The Marin boots depending on their desired comfort or purpose. They can choose between safety, non-safety, lined or unlined work boots.
So far, all Marins are guaranteed to have width-adjustable inserts that allow you to instantly adjust the size of the boots. If they are a little snug, all you have to do is to pull out the gray insert to create extra room.
The wedge outsoles and shock-absorbing midsoles in these boots is also one of the reasons why those who wear them are still comfortable despite working all day.
Performance and Durability
Slip and oil Resistant
Weatherproofed with triple layer waterproofing
Meets ASTM F2892-18 Standards
Flexibility due to high-quality cement construction right out of the box
Outstanding comfort and quality
They are up to par with other quality work boots
Quick break in time
Cheaper price due to direct-to-consumer scheme
Free shipping, exchanges, and return policies
30-day trial period
Direct-to-consumer scheme does not allow you to try on the boots before you purchase them
Frequently Asked Question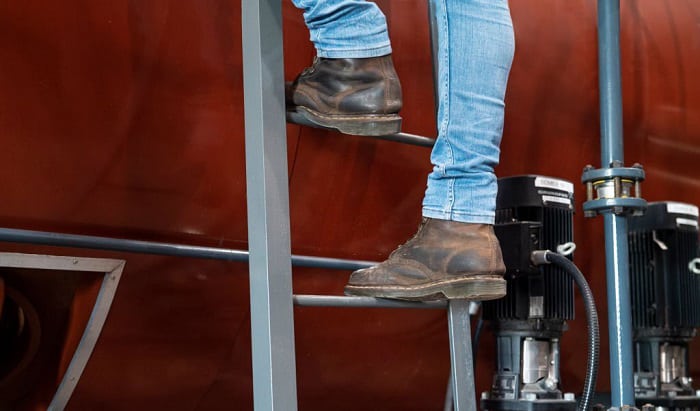 Who Owns Brunt Workwear?
Brunt is owned by Eric Girouard. He is also the founder and the CEO of the Company.
Eric founded the company after getting inspiration from his close friends who are in the trades industry.
Where is Brunt Workwear Located?
While their boots are being manufactured in China, their headquarters is located in North Reading, Massachusetts.
What brand boots are made in America?
The following are the popular brands of American-made boots:
Thorogood
Danner
Carolina
Matterhorn
Keen
Double H
Justin
When did Brunt boots come out?
Brunt boots were first launched in 2020. Despite being a newbie in the workwear industry, they are already receiving high ratings from consumers.
Is Brunt better than Red Wing?
People compare Brunt boots vs Redwing for several reasons.
First, they are similar when it comes to style. Second, they have manufacturing partners outside the United States.
Yes, some Red Wings are actually made in Vietnam, Cambodia, Korea, and China.
Conclusion
As footwears that serve a special purpose, it is only reasonable that you pay a lot of attention to their materials, and even on how and where they are designed and produced.
So now that you know where are Brunt work boots made, as well as its features, pros, and cons, you may want to consider them for your next purchase. After all, Brunt is a workwear brand that the world has to watch out for.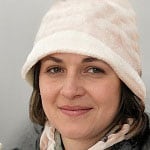 Veronica is our content editor. She is a talent in delivery. Her main work is editing and writing articles that are both informative and simple to follow. She is in charge of synthesizing our understanding of what personal protection equipment (PPE) is needed in each job, how to best apply it, and how to visualize that equipment.