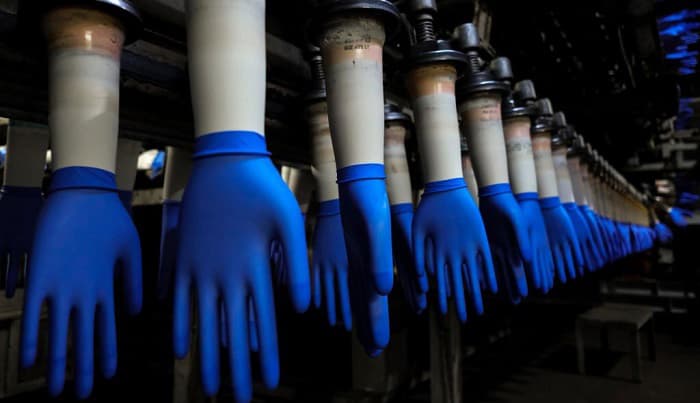 For over three decades, Cranberry has developed and manufactured high-quality products that protect medical workers against infection. To date, the brand offers a line of surgical gloves, dental dams, and face masks.
Although the company has established partnerships worldwide, various scammers pose as an authorized "Cranberry global distributor," even when they are not. Thus, many people ask "where are Cranberry gloves manufactured?" Here is your short answer: Malaysia. If you want to avoid bogus dealings, let's get to specifics in this article.
Where Are Cranberry Gloves Made
According to many credible sources and their official website, Cranberry Global is registered at this address:
No. 1, Jalan Sitar 33/6
Seksyen 33
40400 Shah Alam, Selangor
Malaysia
Although known to many as Cranberry Global, the company is registered under the name of "Cranberry International Sdn Bhd."
What Kind of Gloves Does Cranberry Make
Cranberry Global's offerings include nitrile gloves, chloroprene powder-free examination gloves, latex gloves, and vinyl gloves.
The company has also developed an innovative packaging called 1Direction, enabling the user to retrieve each glove by the cuff. As such, the chances of direct contact with the palm and finger surfaces of the glove are reduced. This helps prevent cross-contamination.
Moreover, some of the company's line of products is coated with lanolin and vitamins, known as Moisture Lock. Thanks to this, you can say goodbye to dryness, itchiness, and cracked skin. For more information on how this formula works, you can watch this video.
What's With the Scam
At the onset of the COVID-19 pandemic, we have seen many communities across the globe band together and help each other. Unfortunately, scams were also widespread. This includes people and groups posing as legitimate distributors of medical supplies.
Cranberry warned the public against transacting unauthorized individuals and groups that pretend to be its representatives or sellers. You can read more about the advisory published last August 27, 2020, on Malaysia's news outlet called The Star.
Why Should I Care About This Issue
According to the Health Sciences Authority, many counterfeit products contain "undeclared" ingredients or materials. There is no telling whether or not these things are safe. As such, you are running the risk of putting yourself in danger.
Legitimate distributors are required to follow many guidelines to increase the protection of the employees and the customers. In this way, the authorities can hold the companies accountable when standards are not met.
In other words, you can be sure that the manufacturer will fix the problem if it receives a complaint. You cannot expect the same from dodgy distributors.
How Do I Avoid Buying Counterfeits
The real Cranberry nitrile gloves manufacturer will ensure that the construction and material are guaranteed safe. That said, it can be hard to spot fake products for those with untrained eyes, which is the majority of us.
Here are some of the things that you can do according to Cranberry Global:
Check Cranberry's official website to find accredited local distributors in your region. The company states that it does not work with third-party agents.
If you are approached by an individual or group claiming that they are Cranberry's distributor, research the company's background and history. In this day and age, a simple Google search can show you all the reviews and reports from the news or other websites.
Do not send money to the bank account given to you by a third-party agent that claims to be transacting with you on behalf of Cranberry Global right away. Ask for documents that prove they are indeed an accredited distributor.
Conclusion
In this article, I answered your question on "Where are Cranberry gloves manufactured?" Furthermore, I also shared some information regarding the company, their line of products, and tips on how to not get scammed.
Again, be sure to do the following before making any deals or signing contracts:
Find out if the individual or group is an authorized distributor by checking Cranberry's website and contacting the brand directly.
Check the history of this group or individual that you are dealing with.
Do not transfer money until you are 100% sure that you are speaking with one of Cranberry's local partners.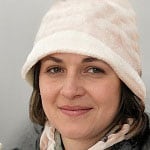 Veronica is our content editor. She is a talent in delivery. Her main work is editing and writing articles that are both informative and simple to follow. She is in charge of synthesizing our understanding of what personal protection equipment (PPE) is needed in each job, how to best apply it, and how to visualize that equipment.