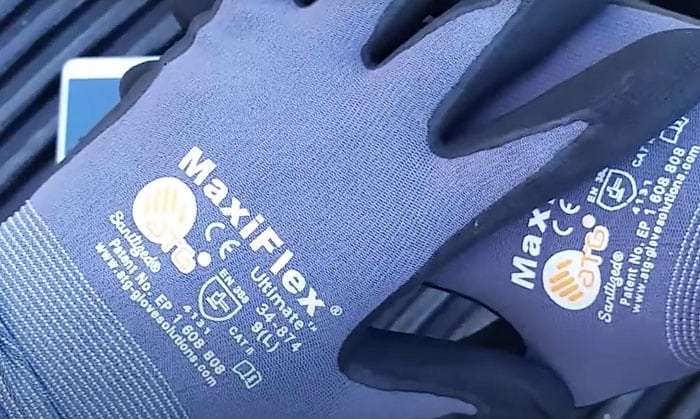 Considering all the positive reviews, it's not surprising why many people are curious about who makes Maxiflex gloves. For those who are unaware, let me go ahead and spill it: ATG® – Intelligent Glove Solutions.
The Maxiflex series is just one of the many high-quality protective gloves that ATG has developed. Its product line is available on the company website and various outlets. If you want to learn more about the company and its products, then you've come to the right place!
About ATG Intelligent Glove Solutions
ATG stands for Advance Technology Gloves. The Maxiflex gloves manufacturer centers its business model around four values according to its website:
Innovation
Quality
The people and their planet
Long-term partnerships and collaborations
In doing so, the company has manufactured all sorts kinds of innovative protective gloves to suit different applications. Given the features and craftsmanship, many workers across a broad range of industries swear by its products.
Dermatologically accredited by the Skin Health Alliance, ATG's gloves are notable for being skin-friendly. In fact, its products do not contain substances of very high concern or "SVHC."
What Kind of Gloves Do ATG Intelligent Glove Solutions Make?
Whether you are operating equipment or dealing with chemicals, ATG has a glove to help you perform your tasks safely.
For those working in dry environments and needing precision, look no further than the Maxiflex Ultimate gloves. Thanks to the breathable design, your hands will surely feel comfortable.
On the flip side, the Maxidry series is perfect for workers who need to keep their hands dry in wet and oily environments while maintaining a good level of dexterity. This line is also available in Maxidry Zero, which is suitable for those who need warmth in cold conditions.
When mixing or handling chemicals, you can opt for chemical-resistant Maxichem gloves. Meanwhile, the Maxicut is the brand's line of cut-resistant protective gear. Available in gloves and sleeves, you can protect yourself against sharp objects in tough work environments.
If you want to view the full catalog, let me direct you to the distributors like Protective Industrial Products.
What Sets ATG Gloves Apart?
Back in the day, gloves, boots, and other safety gear can make workers feel very uncomfortable. So, we sometimes wince at the idea of wearing personal protective equipment, or PPE.
Thankfully, modern technology has enabled many manufacturers, designers, scientists, and engineers to improve work garments. ATG is one great example. The company goes above and beyond in its market research as they take customer feedback seriously.
Besides maximum durability and protection, ATG is taking the steps to create comfy gloves. In this video, for instance, the brand explains how its AD-APT technology can keep your hands cool and sweat-free.
Furthermore, ATG developed other technologies like AIRtech, ERGOtech, and TRItech. At the age of smartphones, it also created touchscreen-friendly gloves. In this way, you don't have to take them off while typing.
Given that the company continuously innovates, I'm sure that it will come up with new technologies to serve its customers better!
Can I Buy ATG Gloves Directly From Its Website?
No. Although you can find complete information regarding the Maxiflex gloves ATG and other one-of-a-kind protective gloves on its website, you cannot purchase from there. If you want to own a pair of ATG gloves, I highly recommend checking the website's local distributors page.
Conclusion
A lot of people want to know who makes Maxiflex gloves due to the popularity of the product. Whether it's protection against cuts, extreme temperature, or chemicals, it is not impossible to find a pair that caters to your needs.
When buying gloves from the ATG, be sure to do the following:
Ask your employer about the company's safety guidelines
Measure your hands to determine the correct glove size
Buy from legitimate distributors to avoid counterfeit products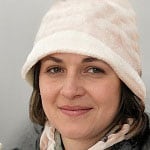 Veronica is our content editor. She is a talent in delivery. Her main work is editing and writing articles that are both informative and simple to follow. She is in charge of synthesizing our understanding of what personal protection equipment (PPE) is needed in each job, how to best apply it, and how to visualize that equipment.