If your job requires you to entail wearing protective eyewear then it is advisable to look into some of the best anti-fog safety glasses you can find in the market today. Keep in mind that no matter how comprehensive the protection of your chosen pair of safety glasses is, its fogged lenses can still pose a lot of danger and harm.
Having a fogged lens is not only harmful but also frustrating. The need to remove your eyewear with an aim of wiping away or removing the fog can also cause your eyes to get exposed to harmful workplace impact hazards.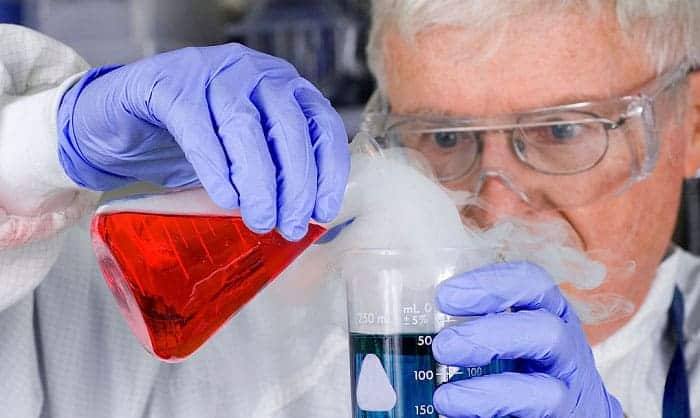 Fortunately, it is no longer that difficult to find the right safety glasses since many manufacturers have already prioritized the safety of their customers during the creation of their products. A great pair of safety glasses works excellently in terms of protecting you against impact and other harsh conditions.
The problem is that in case of extreme temperature changes and an increase in humidity, its lenses tend to get foggy. It can cause issues as fogging might cause you to be unable to see with your fogged glasses. It can reduce visibility, which could be a problem when doing your job.
With fog-resistant safety glasses, like the products I reviewed here, you can avoid such a problem. You can also reduce your risk of having to expose your eyes to prospective impact and safety hazards each time you remove your glasses to get rid of the fog.

13 Best Anti-Fog Safety Glasses for the Money Reviews
1. MAGID Y50BKAFC Anti-Fog Safety Glasses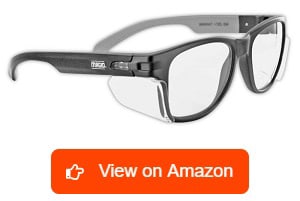 If you're tired of the usual sporty or industrial look, check out this pair of safety glasses with an iconic black wayfarer-style frame. From a front-facing view, you will not even notice that this comes with side shields so no debris will enter your eyes through the periphery.
Rest assured, the lenses provide clarity. Even if you step out of a cold air-conditioned room, the sudden change in temperature will not fog up the lenses. I've tested them in other conditions and I'm happy to share that the anti-fog coating seems to be working well. During the day, UV protection does a wonderful job of blocking out harsh rays.
Considering all the features, these versatile safety glasses are apt for shooting, motorbike riding, sanding, cleaning, woodworking, and even painting. I even know some medical workers who use them! No matter how long the shift is, the frames do not feel heavy around the ears or tight around my head.
While it meets the ANSI requirements for impact resistance, the lenses get scratched easily if you are working in rough conditions. If you use them for motorbiking or painting, these glasses will
likely last longer. Looking at the price tag, however, I'm sure you wouldn't mind overlooking this issue.
What We Like
Shields your eyes at the front and sides
Superb anti-fogging coating
Features a classy frame design
Feels comfy when worn for long hours
Excellent for various types of application
What We Don't Like
The lenses are vulnerable to scratching
Despite its low price, this pair of safety glasses manages to surpass expectations. Beyond the stylish design, its high-quality anti-fogging coating works well to ensure that you can see clearly.
2. KLEENGUARD 49309 Maverick Safety Eyewear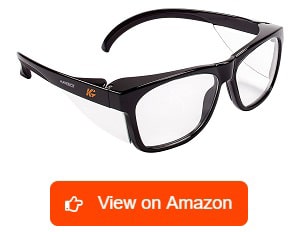 Though these safety glasses look quirky and nerdy, I can guarantee you that they provide a tough barrier against projectiles. More importantly, their anti-fog coating effectively ensures that the lenses do not get misty.
As such, I can do my tasks continuously regardless of whether I'm going from indoors to outdoors or working in climate-controlled areas. Other than that, I'm impressed that these affordable safety glasses can perform just as well as named brands in other aspects. Even with clear lenses, I can use them in broad daylight due to their UV protection.
Another notable feature is that these scratch-free lenses do not distort my vision. With the side shields, I can still have good peripheral vision without risking my eyes. They passed the ANSI test for impact resistance so you can use them for industrial work too.
The black frames feel sturdy yet light. Also, these glasses do not slip from my face when I start to sweat. Hence, I can run, bow, or tilt my head without having to adjust them. I think this is why they are popular among medical workers.
Perhaps the only downside I can think of is that the arms feel tight on bigger-sized heads.
What We Like
Inexpensive safety glasses
Does not get scratched easily
The lenses do not distort nor fog up
Comes with a side shield
Favored by most industrial medical workers
Boasting an excellent anti-fog coating, these safety glasses will let you focus on your tasks and prevent vision-related accidents. Apart from their protective features, they are also quite fashionable!
3. SAFEYEAR Safety Glasses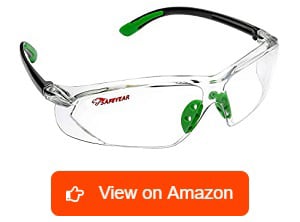 I can think of many reasons why workers will love these safety glasses. Besides complying with the ANSI standards, they offer UV protection and a snug fit, especially if your job requires a lot of physical movements.
Once I start my job, I tend to forget that I have them on and this is a compliment. It means that they are so light and comfy. However, I find them durable enough to last a couple of years. Plus, they come with an adjustable strap that I can use to ensure that they fit over my head nicely. At the same time, I can hang them over my neck when I'm not working.
Without any thick colored frames, I don't have anything obscuring my view. Visually, I do not see any distortion when looking through the lenses. In terms of applications, the manufacturer recommends them for lab, chemical factory, automotive, and medical work.
Since this pair is advertised as non-fogging, I just find it ironic that the lenses do get a little hazy. I had to fix them with an anti-fog spray. Although this is not a huge hassle, I wish the original coating worked because I paid for it.
What We Like
Perfect for lab and medical workers
Very comfortable to wear for long hours
Has UV protection and distortion-free lenses
No colored frames that obscure the view
Comes with an adjustable strap
What We Don't Like
The lenses fog up a little
While the lenses do need a boost from anti-fog spray, I would say that the general performance is still great. If you work with chemicals in a lab or with patients in a hospital, then this pair is suitable for you!
4. Dewalt DPG55-11C Clear Anti-Fog Safety Glasses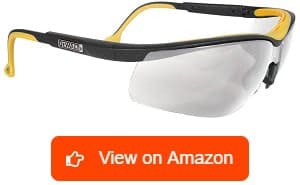 If just like me you are also after comfort and protection when searching for protective eyewear then the Dewalt DPG55-11C Clear Anti-fog Glasses are worth checking out. I find it truly comfortable and convenient to wear because it fits my face well.
I also noticed that it is adjustable, allowing it to be customizable based on the shape of your face. You can also maximize the level of comfort by adjusting the length of the arms and tilting it either up or down. The fact that its lenses wrap around can also give some sort of a guarantee that it can protect the sides.
The fit is secure, apart from being truly comfy. This is the benefit that you can expect to get from its rubber tipped temples. Another thing that I am so glad to see in this protective eyewear is the tough and solid polycarbonate material used for the lens. It is a great material because it aids in resisting impact.
It has adjustable telescoping temples that further promote comfort. An additional level of comfort and protection can also be expected from its cushioned brow. As for the ratcheting temples, rest assured that they are also adjustable, allowing them to contribute to their proper fit.
One more benefit of this safety glasses is that it meets and exceeds the ballistic testing standards and the ANSI standards. This proves just how protective it is. It also offers at least 99% UVA and UVB protection.
The lenses used are also clear, anti-fog, and distortion-free, making them one of the safest protective eyewear you can find today.
One potential drawback, though, is its lenses that tend to scratch easily.
What We Like
Adjustable parts, making them fit your face properly
Offers comfort, thanks to its adjustable telescoping temples
Tough and solid polycarbonate used for the lens
Meets and exceeds standards for safety glasses
Offers protection from impact while remaining fog-resistant
What We Don't Like
The lens is prone to getting scratches.
Still, it is an excellent and valuable investment, especially once you notice how protective, secure, and comfortable this eyewear is.
5. Uvex S0250X Ultra-spec 2000 Safety Glasses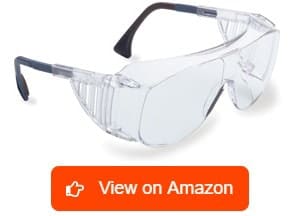 You can also choose to invest in the Uvex S0250X Ultra-spec 2000 Safety Glasses especially if what you prefer is an economical protective eyewear solution. I am pleased to say that it offers an option for its lens coatings, whether you wish to use the anti-fog or the anti-scratch one.
The lens is constructed from 100% polycarbonate material, which makes the safety glasses tough and durable. It also has a wraparound design, a benefit if you wish to have protective eyewear with a comfortable and proper fit. It is completely protective, thanks to its well-made side shields.
Just like me, I am also quite sure that you will be fond of the fit and comfort guaranteed by the adjustable temples of these glasses. Another thing that left a positive impression on me regarding these safety glasses is that they are available in various frame tint and lens options.
It has a clear lens, which can offer an assurance that your vision will not be drastically affected by the eyewear. Another impressive benefit is that it is capable of fitting various work environments with the help of its lens coatings.
However, it might not be that perfect for all-day use, as its level of protection is not as comprehensive as the other safety glasses in this list.
What We Like
Economical yet protective
Offers options for coatings, particularly the anti-fog and the anti-scratch one
Made of tough and durable polycarbonate
Adjustable temples, guaranteeing a proper fit and additional comfort
Clear lens, giving you clarity of vision in all work environments
What We Don't Like
Not suitable for all-day use
Overall, this is a great performer in the protective eyewear category, which is more appealing to a lot of potential users because of its reasonable price.
6. No-Cry Clear Anti-fog Safety Glasses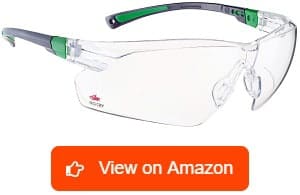 I would also like to do this brief yet informative NoCry Safety Glasses review because I am really fond of this particular protective eyewear. One of the most remarkable qualities I find in this eyewear is that it is fully protective.
It has a huge coverage in terms of protection as it is the ultimate solution in ensuring that your eyes stay safe from peripheral and direct threats. Such kind of protection is made possible with its tough and sturdy wraparound construction based on polycarbonate.
You can also count on these safety glasses to protect your eyes from at least 90 percent dangerous UV radiation. Another positive thing about this protective eyewear is that it is customizable. This can give users the ultimate solution in terms of comfort and fit.
I even find its adjustable nose pieces and side amazing because it guarantees the best fit with zero risk of slipping regardless of the size of your head and the type and shape of your face. I am also glad to say that it improves visibility while you are at work. It is because of its double-coated lenses that are free of tint.
This type of lens is beneficial as it prevents fogging. In addition, it helps avoid optical distortion, which is a great advantage if you want to see clearly all the time. It is also compatible with a number of applications and potential uses. You can use it in the workplace or for recreation.
Among the areas where you can wear this eyewear include carpentry, shooting, racquetball, cycling, dental and laboratory work, construction and metalwork, woodworking, or probably any area where a PPE is necessary.
However, the earpieces tend to cause a problem for some users because these tend to rub their ears occasionally.
What We Like
Perfect for use in the workplace and for recreation
Can handle peripheral and direct threats
Boasts of a tough and sturdy polycarbonate construction
Prevents fogging as well as optical distortion
Improves your visibility
What We Don't Like
The earpieces tend to rub the ears occasionally
Still, it is one of the frontrunners in the protective eyewear and PPE industry considering the fact that it is well-made and built to last.
7. 3M Virtua CCS Protective Glasses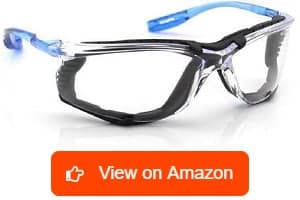 Do you want to invest in the best 3M Safety Glasses? Then the 3M Virtual CCS Protective Glasses are probably what you need. One thing that is so good about this protective eyewear is its lightweight and comfortable frame.
I noticed that this is a major benefit as it prevents you from experiencing pain and discomfort when wearing the glasses for quite a long period. It boasts of a foam gasket that ensures that your eyes will not be exposed too much to hazardous and harmful dust and other elements.
I also noticed that its cushioning is one of its strengths because of the extra comfort that it offers. It has polycarbonate lenses that prevent the accumulation of fog inside the glasses. I am also pleased to announce that its overall design and construction meets the strict standards of various PPE-governing industries.
In fact, it holds high ratings. It also boasts of a distinctive temple design, which works in controlling and holding the earplug's cord, which is helpful in securing it in its place and ensuring that it does not get untangled when you are using it.
I also find its wraparound design a huge strength as it guarantees an unobstructed viewing experience as well as extended coverage for eye protection. This pair of anti-fog safety glasses also works in a wide range of applications, particularly in general manufacturing, facility maintenance, construction, automotive, and demolition.
However, some users complained about not being able to fit it properly because it sometimes causes a gap between their face and the glasses.
What We Like
Lightweight, making it comfortable to use
Prevents exposure to numerous hazardous and harmful dust and elements
Prevents the buildup of fog
Does not get untangled that easily
Promotes unobstructed viewing
What We Don't Like
Does not fit the face of some users
You will still find this protective eyewear a valuable investment, though, because of the significant level of reliability and protection it offers.
8. DEWALT DPG82-11CTR Anti-Fog Safety Goggle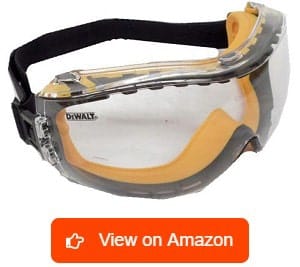 I would also like to introduce the DEWALT DPG82-11/DPG82-11CTR Anti-fog Dual Mold Safety Goggle to those who are interested in buying dependable protective eyewear. One thing that makes this safety goggle so impressive is anti-fog lens coating, which offers tough protection from fogging.
I am fond of the hard-coated lens of this goggle since I noticed that it makes the product as scratch-resistant as possible. Another positive and strong benefit I discovered in this safety goggle is its significant protection from debris and dust. It makes use of dual-injected and soft rubber, which conforms naturally to your face.
I am so happy with the comfortable and secure fit guaranteed by its elastic and adjustable cloth head strap. Another major plus is its good breathability. It is breathable because of its built-in ventilation channels. Aside from that, these ventilation channels also work doubly hard in providing more control against fog.
Replacing the lens is also easy because of its clip attachment. The fact that the lens makes use of the tough polycarbonate material for its construction is also a strength as it works in offering resistance from an impact. With the cloth head strap integrated into the goggle, you are also assured of a comfortable fit, which you can easily adjust.
One issue, though, is that this goggle takes more space when stored than the others so you may have a hard time storing it in a portable bag.
What We Like
Comes with an anti-fog lens coating to prevent fog from building up
Scratch-resistant and offers protection from debris and dust
Comfortable and secure fit, thanks to its elastic and adjustable cloth head strap
Highly breathable with the presence of ventilation channels
Easy to replace lenses
What We Don't Like
Takes more storage space than expected
Despite that, it is not hard to see the numerous strengths and benefits of this safety goggle, making it a truly sound investment.
9. Pyramex I-Force Anti-Fog Goggles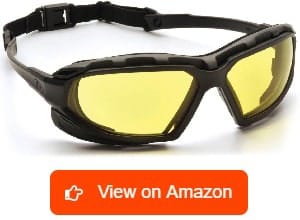 I also find the Pyramex I-Force Anti-fog Goggles worthy to be included in this anti-fog safety glasses review. With its hundreds of satisfied users, I am quite sure that this product will not leave you feeling disappointed. In fact, you will become one of its satisfied and happy customers.
One of the strengths of this protective eyewear is its tough polycarbonate lens, which is made to be genuinely scratch-resistant. Aside from having the ability to resist scratches, it is also effective in providing as much UV protection as possible. The lens also offers protection from work environment hazards.
The inner acetate lens used in this goggles also works in ensuring that the fog does not build up. I am also fond of the ratcheting temples and strap that can be interchanged while also being convenient to use because they are quick to release. The high-velocity impact standards passed by this safety goggle also guarantee its high level of protection.
I also find comfort in wearing this safety eyewear because it can keep your face cool and comfortable with the help of its vented foam carriage that can prevent you from sweating too much.
The lens is also low-profile and clear, making it all the more comfortable to use. However, it has a minor flaw on the fit since some users find it a bit too tight for the shape of their face.
What We Like
Scratch-resistant and anti-fog
Offers as much UV protection as possible
Can protect against numerous work environment hazards
Interchangeable ratchet temples
Prevents excessive sweating and keeps your face cool
What We Don't Like
The fit is a bit tight for some users.
With the ultimate protection offered by this safety goggle, most workers will definitely have peace of mind.
10. TR Industrial Anti-Fog Safety Goggle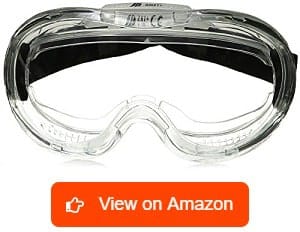 Another protective eyewear that is worthy of anyone's attention is the TR Industrial Anti-fog Safety Goggle. One strength of this goggle is that you can wear it over your prescription glasses. This will depend on the actual shape of your face, though. I find it stylish and attractive, too, which is all the more motivating to wear it all the time.
It is highly elastic, which is one solution when it comes to finding comfort, thanks to its thick hand band. I also noticed that it has maximum comfort and protection because of the extra-soft PVC frame with a wraparound style. I am completely satisfied with the polycarbonate-hardened lens used in the glasses, too.
It is because of its effectiveness in resisting impact. The vents integrated into the sides are also among the things that give me pleasure regarding this pair of anti-fog safety glasses. These vents work in preventing liquid from penetrating inside. The extra-wide, angle-vision design is also a major plus as it promotes clarity of view.
It has a nice clear vision, too, allowing you to see regardless of the work environment you are constantly exposed to. It offers excellent eye protection.
One flaw is that it does not fit that well for those who have smaller faces or heads.
What We Like
Can wear it over prescription glasses
Stylish and attractive
Highly elastic and comfortable
Nice clear vision and impact-resistant
Excellent eye protection guaranteed
What We Don't Like
Not that suitable for those who have smaller faces or heads
If protection and clear vision while having a fog-resistant feature are what you are after then I am quite sure that this anti-fog safety goggle from TR Industrial can give you what you are hoping for.
11. Jackson 3000355 KC 25679 Nemesis Anti-fog Safety Glasses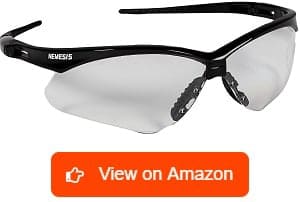 Another safety eyewear that will surely delight workers in various work industries and environments is the Jackson 3000355 KC 25679 Nemesis. Apart from being fog-resistant, I also find this safety eyewear a great buy because it can offer at least 99 percent UV protection.
This means that even if you are constantly exposed to UV rays, you will not have problems with these harmful rays damaging your eyes. It also gives impressive protection to your eyes from impact. I am also satisfied to say with the extra comfort brought on by this safety eyewear.
I think it is primarily due to the built-in soft-touch temples. The single-lens wraparound design is also amazing, especially because it further helps in giving workers the ultimate solution in terms of protection. I have to say that this is also one of the most comfortable protective eyewear introduced to the public recently.
I think that one reason why it is totally comfortable is that it is lightweight. I find it truly sturdy and durable, too. It also boasts of its anti-glare coating. It can also prevent slipping as it stays on your face and eyes securely.
In addition, it is a stylish and aesthetically-pleasing pair offered at an inexpensive price.
One of its flaws, though, is that it tends to get scratched easily.
What We Like
Reasonably priced
Fog-resistant and offers UV protection
Stylish while retaining its sturdiness
Lightweight and comfortable
Does not slip on your face
Still, with its great style, excellent protection, and affordable price, you get everything covered with this popular and reliable protective eyewear.
12. Uvex Stealth OTG Safety Goggle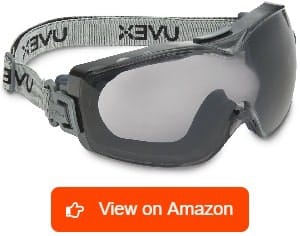 The next product I would like to review and highlight in this article is the Uvex Stealth OTG Safety Google. One noticeable quality of this safety goggle is that it features a high-end style, which makes it appealing to plenty of workers needing protection for their eyes.
One thing I discovered is that it is completely effective in terms of protecting your eyes from chemicals and other harsh and harmful elements. It also gives the highest level of protection from airborne particles and impact. It also takes pride in its stealth over-the-glass (OTG) style, allowing it to fit in comfort over several styles of prescription glasses.
The anti-scratch and anti-fog coating that this safety goggle uses also helps prevent scratches and fog. It also guarantees clear vision irrespective of the work environment you use it to. It features a clear lens that makes it suitable for the majority of indoor workplaces.
It has a soft and elastomer body, which is not only comfortable but also flexes and conforms naturally to your face. With this, it is safe to say that it has the ability to give you a gap-free, secure, and comfy fit. You can also easily adjust it with the help of its adjustable headband.
However, you may experience a bit of discomfort during the first few days of use but after that, you will notice how secure and comfortable it truly is.
What We Like
Protects you from numerous hazards, including airborne particles, impact, and chemicals
Can fit over prescription glasses
Boasts of its anti-scratch and anti-fog coating
Comfortable and flexible elastomer body provided'
Easy to adjust, thanks to its adjustable headband
What We Don't Like
A bit uncomfortable to use at first
With the Uvex Stealth, I find it easy and stylish to wear protective eyewear at work all the time.
13. Ergodyne Skullerz Odin Safety Glasses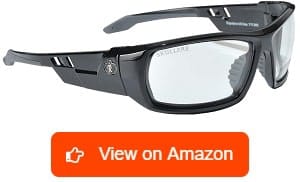 The last but surely not the least impressive among the products I discussed in this article is the Ergodyne Skullerz Odin. I find this protective eyewear suitable for all jobs that need protection against impact. It has a sporty style, catering to the needs of those who want a stylish pair of safety glasses.
One more quality I like in this eyewear is its versatility. I find it versatile as it also doubles as a pair of sunglasses aside from working effectively as protective eyewear. It is also ideal for use in a wide range of environments and activities, including yard or lawn work, as well as some recreational activities outdoors.
Among the outdoor recreational activities where you can use this safety eyewear are hunting, running, biking, fishing, shooting, and hiking. It boasts of a clear lens that resists fog and a black frame, which further improves its stylishness and sporty look.
The anti-fog technology or coating used in this product does not also seem to wash off that easily. It is the ultimate solution for those who want an impressive amount of UV protection. Furthermore, it is sturdy and durable, so expect it to last for quite a long time.
As for the fit, I find it secure and comfortable. It is because it takes pride in its lightweight and full-frame construction.
However, the nose pieces built into this protective eyewear are not as durable as the others.
What We Like
Suitable for all jobs that require protection
Highly versatile
Can be used not only for work but also for recreation
Anti-fog technology used
Sturdy without losing its comfort
What We Don't Like
Nose pieces are not that durable
Overall, this protective eyewear is what you need if you are looking for the ultimate answer as far as the worker's eye protection is concerned.
What are Anti-fog Safety Glasses or Goggles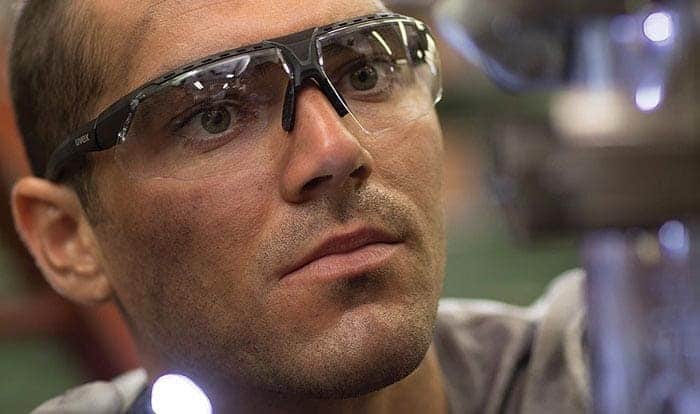 Anti-fog safety glasses or goggles, just like what their name suggests, refer to protective eyewear designed in a way that they can prevent the lenses from fogging even during extreme conditions. The primary goal of these safety glasses is to retain clarity even when facing extreme weather and change in temperature.
Remember that your lens may experience fogging in case of a dramatic temperature change or if there is a buildup of moisture around the lens or spectacle. It can negatively affect both sides of the length depending on the present situation, your activity, and the environment.
However, the fogging often takes place inside. Fogging that happens within the glasses is often caused by the air within the goggle. It might also be because of the warmth and moisture inside, especially in the part around your eyes and face. This also happens in case there is condensation on the glasses' lens in a cold environment.
A huge difference in the normal temperature and moisture outside and inside can cause severe and quicker fogging. The best way to avoid fogging is proper airflow. It is advisable to make sure that the air within the lens blends with the one outside of your lens.
To achieve that, anti-fog safety glasses were invented. They often come with special anti-fog coatings usually used in preventing fogging issues. The standard glasses also went through great improvements and use advanced technology as a means of dealing with fog.
How Does It Work
To prevent the issues linked to fogging in safety glasses, workers are advised to wear safety glasses that feature lenses containing a high-quality anti-fog coating. It would be best to look for protective eyewear with an anti-fog coating, which is hydrophobic and hydrophilic.
The hydrophobic coating can be expected to work by repelling moisture that appears as droplets into both sides of the lens. The hydrophilic coating, on the other hand, works in such a way that it attracts moisture. One thing that you should know about the high quality anti-fog safety glasses is that you can also find those that feature LED lights.
You can choose this one, especially if your job requires you to stay in a dimly lit and cold environment. One thing about these LED safety glasses is that they feature LED lights at every temple. What you can do to make it work is to swivel or adjust the lights depending on your preferences and needs.
This is convenient because hands-free lighting offers comfort while acting as the ideal accessory for not only workers and professionals but also homeowners.
Types of Anti-fog Safety Glasses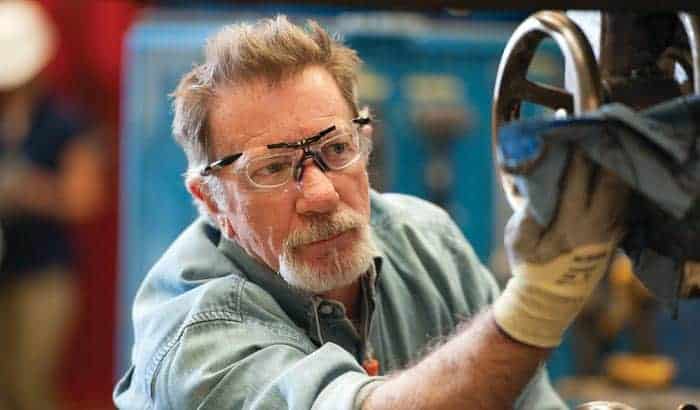 Anti-fog safety glasses can now be found featuring a permanent coating designed to protect your glasses from the fog. What you should search for, in this case, is a pair of safety equipment that does not affect your vision. Make sure that you can conveniently wear it all the time.
The best kind of anti-fog safety lens, in this case, is one that uses an anti-fog and high-performance coating. One advantage of this type is that it is designed to have properties capable of manipulating moisture. What these high-performance coatings do is that they absorb moisture initially.
They then trigger any excess condensation to spread out evenly in a clear film, which you can find over the surface of the lens. You can also choose those coatings delivered or creating through highly-controlled application techniques. These are known to be effective in spreading huge amounts of moisture.
With that, you are pretty sure that they can deliver a fog-free and clear view for quite a long period. You should also know that anti-fog safety glasses differ widely depending on the technique used in applying the coating to the lens.
It would be best to go for those with coatings applied permanently, those that stick even after washing or wiping them repeatedly. In most cases, those who manufacture and use the high-performance and fog-resistant coating also utilize specially formulated coatings that are helpful in offering long-lasting protection.
Some of them are also applied through a controlled layer designed to absorb a higher amount of moisture. In other cases, the coating is applied using an intense curing technique, which is a big help in enhancing the longevity of the coating.
Another type is a coating applied in a controlled and clean environment, preventing disruptions on the optics of the lens. Ensure that you make your choice, therefore, based on which type of anti-fog safety glasses works for you. You should also look for a trusted and reputable supplier before investing your money over this product.
Why You Need to Wear Anti Fog Safety Glasses
There are numerous reasons why you have to invest in the best no fog safety glasses, especially if you are a worker whose job exposes you to plenty of hazards in the workplace. The most viable reasons for investing in a pair of trusted anti-fog safety eyewear also serve as the major benefits of this product at present.
The following are just some of the many positive rewards of wearing a high-quality one:
Lowers your risk of dealing with fogging frustrations – If you are a worker in a hazardous work environment then a fogged protective eyewear can lessen your efficiency. In addition, it might cause frustration as it the fogging inside your eyewear can make you uncomfortable.
This is the main reason why some workers do not wear their glasses at all. You should avoid doing this because your protective eyewear will always be a vital part of your personal protective equipment.
Also, not wearing yours can lead to non-compliance, which might expose your eyes to plenty of safety hazards. With a fully functional and reliable anti-fog eyewear, you can avoid such frustration and discomfort, thereby motivating you to wear your glasses all the time.
Helps combat humidity and heat – Another reason for wearing your safety glasses with an anti-fog feature is that these help in fighting humidity and heat. Note that certain situations, especially those that involve temperature, strenuous activities, and humidity often requires the use of this anti-fog eyewear.
Keep in mind that work environments that have high humidity tend to produce a lot of moisture, leading to fogging. Situations that expose you to a lot of heat might also cause you to sweat out, leading to excessive moisture.
You will most likely encounter these challenges that can lead to the fog buildup in your eyewear especially if you are working in industries that have too much heat and humidity. Fortunately, you can finally deal with these two major issues by ensuring that your safety glasses have an anti-fog feature.
Helps in handling sudden changes in the environment – If you transition from being in an air-conditioned room to a muggy and hot outdoor condition, then there is a great chance that you will experience fogging in your eyewear. This often happens to food service crew who tend to go inside and outside of coolers.
Police officers, as well as other responders and rescuers, are also among those who constantly need to deal with sudden environmental changes due to the nature of their job. It is easy to prevent the fogging that might ensue from these changes by wearing the right safety glasses that can resist it.
Improves your vision – Wearing protective eyewear without any sign of fog can also increase your visibility. It can lead to a clear vision, which is helpful if you do not want your performance in the workplace to be affected just because you cannot see clearly.
With your improved and clear vision, you can easily perform those tasks that need your quick reaction. It can also help protect you all the time since you can see everything with clarity.
The fact that this eyewear minimizes fogging can also have a dramatic improvement not only in your effectiveness but also in your performance. It is also a big help in boosting your productivity and motivation.
Anti-fog Safety Glasses Buyer's Guide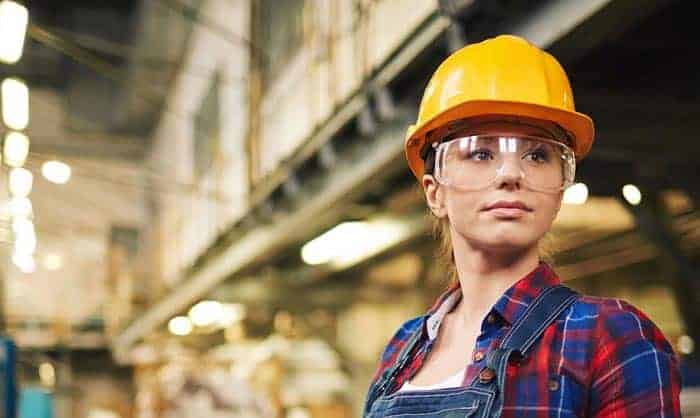 Do you want to know how to pick a pair of safety glasses with a fog-resistant feature with ease? Then let this buying guide section serve as your ultimate guide. By checking out these factors, choosing the right fog-proof safety glasses will be much easier for you:
Visibility – This is one of the key factors to remember during that instance when you are still trying to figure out which anti-fog safety eyewear works for you. It should have an anti-fog lens that can still let you see clearly.
It should provide you with the clarity of vision you need while minimizing or eliminating fogging. Ensure that it also suits a wide range of lighting conditions.
Where will you be using it? – The exact place where you will be using the eyewear should also matter in your final decision. Find out whether you will be using it outdoors or indoors. In case you are looking for one, which you can use indoors, then it would be best to go for a clear anti-fog lens instead of the tinted ones.
However, there is also an exception to this tip, which is when your job entails cutting, brazing, and welding. It is because while these tasks are those that you can execute indoors, these can still expose you to dazzling light, warranting the need for tinted eye protection.
If you constantly work outdoors then investing in a high-quality pair of tinted safety glasses with an anti-fog feature is a must. You will notice that this type acts as sunglasses and safety glasses in one. Aside from fighting or resisting fog, it is also possible for it to protect your vision and eyes from the bright sunlight.
Style – As much as possible, look for a fashionable and stylish pair of safety glasses. The style is important, although it should not be the only factor that you should use to make your final decision. One advantage of having attractive protective eyewear is that it increases your likelihood of wearing it regularly.
With that, you have an assurance that you will be fully protected from possible injuries even if you are in a hazardous workplace. Go for stylish safety eyewear, which suits your taste. That way, you will really be fond of wearing it most of the time.
Coverage – Make sure that your chosen anti-fog safety eyewear has the coverage that you specifically need. This is crucial in giving your eyes proper protection. Your goggles or glasses also need to cover a significant part of your upper face.
Furthermore, the coverage, in this case, refers to how well your chosen eyewear fits over prescription eyewear. It should have better coverage, especially when it comes to protecting all parts of your face.
You will also get an idea about the actual coverage of the safety glasses by determining how they fit exactly. You will know that the glasses fit you well if these sit properly on your face no matter what size or shape it is. Also, take note that a good fit also means that there is minimal or less movement when you are wearing the glasses.
Safety features – It is also advisable to spend time analyzing the safety features of your selected anti-fog glasses. One thing that you have to look for is UV protection. Remember that it is vital to keep your eyes protected from UV rays and glare.
Check whether it can resist or protect your eyes from impact, too. Keep in mind that you will be constantly exposed to dirt and debris that tend to fly towards your face when you are in a hazardous workplace. With that, it might be necessary to look for a lens capable of withstanding this kind of force while preventing cracks and damage on the surface.
It is also advisable to figure out whether the specific safety features integrated with the protective eyewear you are planning to buy perfectly suit the intended purpose. In case your work involves welding or the use of a chainsaw, for instance, it is advisable to look for fully enclosed lenses.
You may also want to check out high-end protective eyewear with advanced and unique features. These can give the protection your eyes need regardless of the condition and environment you are in.
Anti-fog design – Of course, this is one of the crucial factors to take into consideration during your search for a pair of anti-fog glasses. The anti-fog feature is specifically helpful if you are involved in heavy-duty jobs that cause you to produce excessive sweat that might fog your glasses.
With this design, you can prevent the need to take your glasses off from time to time to clean them. This is also a major help if you do not want to deal with the dangers associated with having a foggy safety glasses, especially if you are dealing with risky operations.
That said, find out whether the glasses you are eyeing to buy feature side ventilation or anti-fog components. This will prevent your vision from being drastically affected.
Comfort – The comfort level provided by the safety glasses should also be a key contributor in your final decision. Note that there are instances when you need to work for an extended period, causing the need for protective eyewear.
You are assured of its ability to offer comfort if it fits your nose, ears, and face perfectly. In addition, assess whether there is an elastic band, as this is one item that can enhance its ability to offer comfort.
Another sign of comfort is when it comes with a lightweight design. It should not feel heavy when worn. In addition, it should feature an ergonomic design and adjustable straps and arms. If possible, the nose pieces, as well as the arms, should be coated with a flexible and soft material, like rubber.
Adjustability – It is also advisable to find a piece of anti-fog safety eyewear, which is adjustable. Note that adjustability is a vital quality that you have to look for in a premium and high-quality anti-fog coating.
Also, find eyewear, which is compatible with the needs and requirements of the diverse and growing workforce of today. In this case, your choices include those that come with flexible temples, comfort brow, and an adjustable nosepiece. Avoid the one-size-fits-all options as much as possible because they do not offer full eye protection.
Care and Maintenance
Anti-fog safety glasses, particularly their lenses, require special care and attention at times. This makes it necessary to determine the care and maintenance instructions provided by the supplier and stick to them as much as possible. One way to take good care of the safety glasses is to clean them regularly.
Use a microfiber or special cloth, which is often provided together with your safety glasses. You may need to replace the cloth after a specific period, which your chosen supplier will indicate in the care and maintenance instructions.
One more thing that you have to remember is to avoid using another kind of cloth as this might be damaging to the lenses' anti-fog coating. The provided cloth is often specifically designed to handle the glasses.
Make sure to wash the lenses every few weeks. Use cold water in washing them but avoid using any soapy detergent. You should also stay away from chemicals and alcohol as these things might interfere with or damage the fog-resistant coating.
Frequently Asked Questions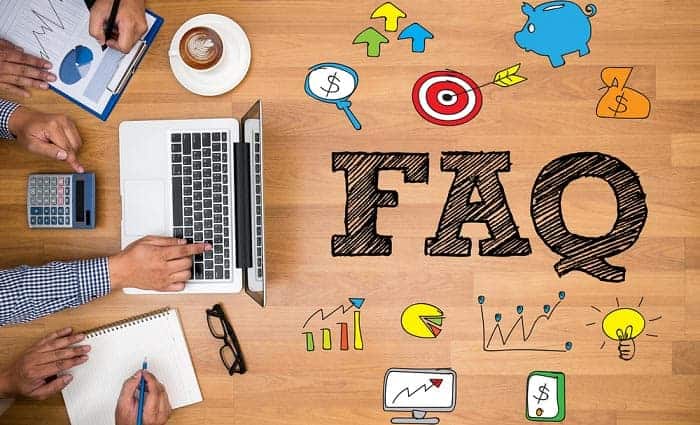 Why are anti-fog safety glasses important?
Anti-fog safety glasses are vital for all employees who need personal protective equipment. These are specifically important for workers who are involved in hazardous workplaces and environments. Keep in mind that the ultimate vision-related barrier as far as wearing protective eyewear is concerned is fogging.
The hot weather that sometimes causes fogging can also trigger your risk of dealing with injuries. In this case, you need anti-fog safety glasses to prevent the fog from building up. With this kind of coating around, you will no longer have to expose yourself to workplace hazards caused by having to remove the glasses when wiping off the fog.
How to anti-fog safety glasses?
Aside from making sure that your safety glasses come with an anti-fog feature, you can also do other things to improve their ability to prevent fogging. One thing that you can do is to maintain the cleanliness of your safety glasses. Keep in mind that scratches and dirt tend to produce condensation sites that might only increase the risk of fogs.
An anti-fog spray will also serve as your best friend. It is a big help in cleaning the lens' surface while also filling in or blocking the sites where condensation occurs. This can significantly lessen the risk of fogging.
Another neat trick in preventing fog from building up is to position your safety glasses a bit further from your face. Remember that the water vapor produced by your breath tends to change into moisture each time it becomes trapped into the glasses' cold surface.
What you have to do, in this case, is to wear your safety glasses a bit further from your face as this aids in letting air move and flow quickly in between the lens and your skin. This can significantly reduce the heat it produces.
How long do anti-fog safety glasses last?
Assuming that workers use them regularly, most fog-free safety glasses of any kind can last about 3 years before they need to be replaced.
In harsh environments, the timeline varies a bit because the safety glasses or goggles are frequently exposed to objects and particles that can scratch them. Hence, replacing them periodically is necessary.
How do I keep my safety glasses from fogging up?
Due to the pandemic, we all look for eye protection to wear with mask. If you have not replaced yours with fogless safety glasses, don't worry! There are some remedies that you can try according to several bloggers, Reddit users, and experts:
Tip #1: Wash your glasses with water and Dawn dish soap, then wipe them clean with a microfiber cloth.
Tip #2: Get a bar of soap and rub it on the lenses. This will create an invisible layer of film. Leave it to dry and use a microfiber cloth to wipe the surface clean.
Tip #3: Slather shaving cream on the lenses and allow them to dry. Then, use a soft cloth to wipe clean.
For nurses, medical workers, or anyone who cannot procure anti-fog medical safety glasses immediately, here are some suggestions:
Tip #1: Make sure that your mask molds to your face, leaving no gaps on the top or sides. In this way, your breath will not cause the safety glasses to fog.
If the brand or type of mask you are wearing is difficult to adjust, consider looking for other options.
Tip #2: Use medical or athletic tape to close the gaps where your breath can escape.
Understandably, it can be difficult to find the "perfect" masks for COVID. They can either run out of stock quickly or not fit your face well.
Tip #3: If your safety glasses feature thick frames, then you're in luck. Pull up the mask and let your eyewear sit on it to close the gap.
Where to buy anti-fog safety glasses?
You can actually find numerous providers of anti-fog safety glasses. Some of your choices include Lowes, Amazon, Walmart, and Home Depot. When buying online, spend time researching about different providers. Make sure to pick a trusted brand and supplier.
Do not forget to compare the features and prices of different safety glasses, too. That way, you can give yourself a hundred percent guarantee that what you will be getting is one that can offer you a high level of satisfaction.
Can anti-fog safety glasses offer protection from glare?
The answer is yes. Most of the safety glasses that come with an anti-fog coating or feature are also capable of protecting wearers from glare. You will know that you are fully protected from glare if the safety eyewear you are thinking of buying also provides UV protection.
This specific feature is designed in a way that it can keep your eyes protected from the harmful radiation of the sun. The glare protection provided by such glasses is perfect for those who are prone to experiencing eye strain. This refers to a condition, which happens when you focus on artificial light for a long period.
It also tends to occur when you transition from light conditions to dark ones in a repetitive manner. One example is when you drive frequently. If you do so then you might need to wear a pair of safety glasses with not only an anti-fog feature but also anti-glare protection.
Are anti-fog safety glasses capable of fitting your prescription glasses?
This will be dependent on the kind of safety glasses you choose to buy. You can actually buy prescription safety glasses or those that can fit your prescription eyeglasses. Some of these safety glasses are made in a way that they can comfortably fit prescription glasses.
In most cases, these glasses feature soft-tipped arms that can comfortably fit the arms of prescription eyewear. You might also notice that the lenses are designed to come out a bit further to prevent them from bumping your existing safety glasses.
If you have prescription glasses then rest assured that the majority of safety eyewear can be comfortably worn with them. However, it would be best to go for a specially or specifically designed one to increase your chance of getting the highest level of protection.
What sorts of issues can the anti-fog safety eyewear protect?
Wearing anti-fog safety eyewear is the key to giving you the kind of protection that you are hoping to receive in the workplace. The good news is that it does not only focus on fog. Aside from ensuring that your safety glasses do not fog up easily, you can also use it to prevent the penetration of harmful particles and foreign objects to your eyes.
It also works in giving your eyes the protection they need from the impact brought on by flying objects, like metal shards or wood ships. In addition, you can use it to prevent UV radiation from harming your eyes.
If your work entails looking at a computer screen for long periods every day, then the safety eyewear also works in preventing computer vision syndrome. Other issues that your anti-fog safety glasses can protect you from are glare caused by natural light or bright lights produced by certain tasks, like welding, and impact.
Who can use anti-fog safety glasses?
One of the things you have to be aware of regarding anti-fog safety glasses is that they are now constructed in a way that their anti-fog coating is permanent. This is a good thing if you want to ensure that this important feature does not interfere or affect your vision.
This makes the glasses wearable by all kinds of users and different types of environments. Among the people who can wear and benefit from anti-fog safety glasses are those living in places with cold climates, motorcyclists, athletes, people who love or are active in sports, runners, and medical professionals, like nurses and doctors.
It is also beneficial for the police as well as those whose job is outdoors and those who work in humid and hot kitchens. Fogging, however, takes place in your regular daily life, so aside from the ones mentioned, it can also benefit other people. Even if you are just cooking at home or using your oven or dishwasher, which can cause steam, wearing anti-fog safety eyewear is the key to keeping yourself safe and comfortable.
Conclusion
The best anti-fog safety glasses are definitely what you need, especially if your job entails plenty of hazards and risks. You also have to wear one if you are working in an environment, which makes your protective eyewear vulnerable to fogging. That way, you can lessen your risk of dealing with fog-related dangers.
We would like to thank you for reading this article. If you are looking for more products in safety glasses category, you may like these articles: most trusted polarized safety glasses, bifocal safety glasses, eyewear retainers and glasses cases. We do hope you like them. Happy shopping!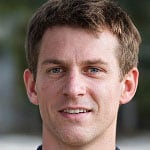 Having worked in the field of personal protective equipment for over two decades, Andrew Carnegie is a specialist in the field.
At EDC, he strives to improve performance efficiency and promote workplace safety for EDC's readers and customers. He also researches the most up-to-date equipment that has earned relevant accreditation for use in a wide range of industries and specialties.