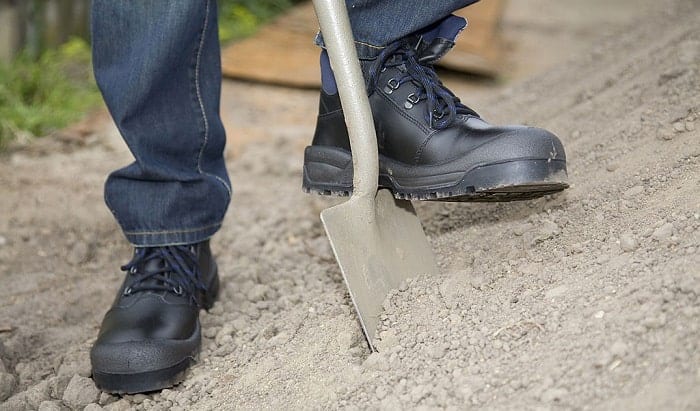 Safety should be your top priority if you are working in a warehouse or construction site and thus, wearing steel-toed shoes is a must.
With tons of designs in retail stores, it can be hard to choose the right pair of safety footwear that suits your work environment and protects you from potential hazards. Ideally, the shoes you wear should enable you to walk and work freely. Here are some pointers on what to look for in any pair of shoes:
Material: Traditionally, the shoes' toes are made of steel, but manufacturers innovate designs that utilize composite materials and alloy. Nowadays, composite toe protective footwear is more popular than the actual "steel" toe. The composite toe is lighter and more comfortable to wear. However, steel and alloy toes are stronger. If you are working in a warm area, look for steel toe shoes with nylon mesh lining or other breathable materials.
Size: If you are not familiar with the sizes in different countries, consult a shoe size conversion chart. The shoes should not be loose or tight even with your socks on. Do not assume that sizes are the same across brands. Remember, the toe caps will not be stretchable like your regular sneakers, so it's important to get the right size.
Purpose: If you are surrounded by different kinds of machines, a pair of pull-on safety-toe shoes is a safer option. Shoelaces can get caught in a piece of equipment and cause you to trip. Moreover, a nice pair of all-around steel toe work boots can also be used on occasions other than work.
These are just the gist. There are other factors to consider so you don't hurt your feet or break a pair of steel-toe work shoes a few months after buying them. In the "Buying Guide" section, I will walk you through the different specifications to find the best steel toe shoes that fit your needs.
Best Steel Toe Shoes Reviews of 2023
1. Skechers 77055 Cankton Athletic Steel Toe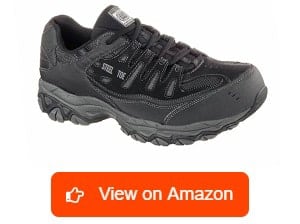 If you need protection without compromising comfort, allow me to present to you these Skechers memory foam steel toe shoes. Apart from its electrical hazard protection, you don't have to worry about falling objects landing on your feet since every part of these safety shoes is durable. To top it off, the shoelaces do not loosen up as you move.
Rated as one of the cushiest steel-toe shoes, they feel light when worn, which helps minimize fatigue when standing and walking for long hours at work. Thanks to the mesh fabric panels, they keep my feet comfortable and free of sticky, stinky sweat. Available in a couple of variations of black and charcoal, they are easy to match with different clothes and uniforms as well.
Rest assured that your feet will never get wet with these waterproof shoes. However, they are not exactly slip-resistant, so they may not be ideal for those who are working in places where the floor is often wet. Furthermore, it appears that the insoles will need replacement after heavy usage. Otherwise, I think this pair is fantastic as it has all the features that will help you perform your job well.
What We Like
Keeps feet protected against falling objects
Shoelaces tie up securely
Matches any uniform or work outfit
Ideal for long hours of walking and standing
Excellent waterproof design
What We Don't Like
Needs to improve its slip-resistance capabilities
The insoles may need replacement after heavy use
Nothing beats comfortable feet in a pair of safety shoes like Skechers. Packed with safety features, these steel toe shoes guarantee optimum protection for people working in a warehouse or a manufacturing and construction environment.
2. DYKHMILY JLED-D90030136 Steel Toe Shoes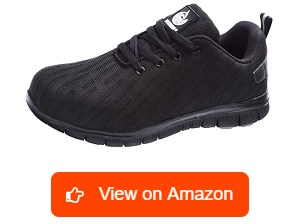 We all know that most steel toe shoes are painful to wear but this pair is the exact opposite. Made of lightweight materials, this particular model provides both the appearance and the comfort of your regular sneakers. Even if you walk over ten thousand steps, the insoles' anti-fatigue technology support will allow your feet to recover and relax, while the arch support helps distribute the pressure as you pace.
Perfect for people of any gender working in industrial settings, these shoes have a protective steel toe cap that can take quite an amount of impact and pressure. They minimize the chances of getting injured when a heavy object lands on the steel toe caps. Besides their superb functionality, these low-cut steel toe shoes have a fashionable unisex design and come in a couple of attractive color options.
At a reasonable price, these durable shoes can last long, considering that they are worn daily. In my experience, after breaking these in, the soles began to bend more and follow the form of my feet when I walk. The only thing I find annoying is that the pattern in the soles have gaps that are wide enough for small rocks to get stuck in. Also, the soles are not designed to be slip and oil-resistant.
What We Like
Has insoles that let the feet recover and relax
Feels like walking in lightweight sneakers
Minimizes potential injuries
Comes in different color options
Good quality steel toe shoes at an affordable price
What We Don't Like
Pebbles tend to get stuck in the soles
Not suitable for wet floors
With this pair of lightweight steel toe shoes, you can move around safely and freely in a warehouse or any setting for that matter. Plus, its unisex design offers interesting color options that can match any work or casual outfit.
3. TICCOON Work Steel Toe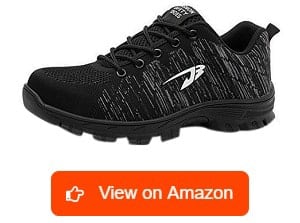 Normally, safety work shoes feel hard and heavy on my feet but this pair feels light and gentle. What makes these steel toe sneakers unique is that they are versatile. Recommended for warehouse and outdoor environments, I can walk, trek, and hike with this pair without feeling any soreness. Despite their inexpensive pricing, I'm amazed that they last pretty long.
In terms of protection, the slip-resistant outsoles will keep you from falling, even in slippery workplace surfaces i. Thanks to the steel safety toe cap, my feet are safe against the impact of smashing and falling objects. Meanwhile, the puncture-proof rubber sole allows wearers to walk on shards of glass, nails, and other sharp items.
Apart from their impressive functionality, I like that these cool steel-toe shoes come in different color combinations and designs. I don't have to wear a pair that looks like everyone else's, and it's perfect for everyday wear. Not to mention, this model is made to fit a man's or a woman's foot.
However, the writing on the shoe's tongue says "Fashion Safety Shoes," which I find weird and cheesy. Another minor issue is that the laces are somewhat short, so I replaced them with much longer ones that I bought separately. To be fair, these things are not deal-breakers.
What We Like
Has lightweight design to keep the feet comfortable
Features puncture-proof and slip-resistant soles
Great for working and hiking
Offers aesthetically appealing unisex designs
Inexpensive yet durable
What We Don't Like
Has cheesy writing on the shoe's tongue
The original laces are short
Whether you're working or hiking, these safety sneakers promise to keep your feet comfortable throughout the day. With the anti-smash steel toe caps and puncture-resistant rubber soles, these are the best steel toe shoes for frugal workers.
4. Skechers 77066 for Work Steel Toe Slip-On Shoe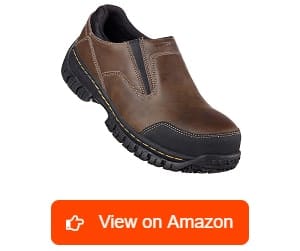 Coming in at number four, these Skechers slip-on steel-toe shoes for men are loaded with safety features. Among the highlights of the shoe features are the industry-standard protection against electrical hazards. In addition, the rubber sole's slip resistance gives a good foothold when walking on slippery surfaces, and the steel toes keep my feet out of harm's way.
Classic yet casual, the design offers a choice of black and brown leather that will never run out of style. Thanks to the elastic fabric, I can slip my feet quickly and easily. At the same time, I don't have to deal with redoing loosened-up shoelaces while working. The slip-on format is not just for optics but also for averting potential accidents like tripping over undone shoelaces.
Fitted with a padded collar, the shoes support my ankles and prevent blisters. In conjunction with the cushioned footbed that is made of gel-infused memory foam, I can stand all day without any complaints.
Admittedly, I cannot find any flaw other than the fact that the memory foam footbed is not removable albeit soft and comfy. I suppose it is not a real problem since the shoe durability is commendable.
What We Like
Great anti-slip and electrical hazard protection
Available in classic black and brown leather
The elastic fabric makes the shoes easy to wear
Features a padded collar to support ankles
Has soft footbed for extra comfort
What We Don't Like
The insoles are not replaceable
Walking at work feels like a walk in the park with
this pair of comfortable steel-toe shoes
. Designed with a slip-resistant outsole, these will keep you and your feet safe. Unlike similar steel-toe shoe models, they can take a beating!
5. Caterpillar P90192 Men's Brode Steel-Toe Work Shoe
As expected of a reputable brand, this pair of Caterpillar shoes reflects the manufacturer's deep understanding of the construction industry. A hybrid of sneaker and steel toe, it meets all the criteria in quality, functionality, and dressiness. With the comfort afforded by the shoes' shock-absorbing foam insoles, this is one of the best steel-toe shoes for standing all day.
But I don't shy away from running around as long as I wear these shoes. Besides passing the standards of electrical hazard protection, the steel toe has been tested and proven to be safe in job sites. On top of that, the rubber outsole effectively keeps me from sliding on slick, wet, or greasy floors. As a result, I can speed up my pace and even run safely as I carry out my tasks.
Then, there's the breathable mesh lining that keeps my feet fresh and dry even when working during a hot summer. Style-wise, the steel-toe tennis shoes suit any work uniform and casual wear. It is tempting to buy all the other colors but one pair is enough to last several years.
I just wish the manufacturer adds padding on the shoe collar. It can be painful at first as it hits my heel but I got used to it and adapted. Still, it is one of the finest steel-toe shoes I have tried!
What We Like
Can keep the feet dry and fresh
The sneaker-like design suits casual and work attire
Has soles that are slip and oil resistant
Safe for construction work
Offers different color choices
What We Don't Like
Lacks padding around the collar
When it comes to durability, style, and safety, this pair of work shoes fit the bill. In addition, its moisture-wicking lining ensures that your feet are fresh and dry as you walk and run at work all day.
6. Suadex Indestructible Steel Toe Work Shoes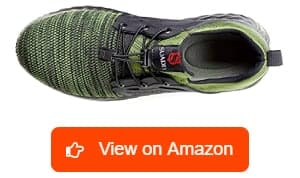 Since they look more like athletic shoes, it's not hard to imagine that I can run with these incredibly lightweight steel-toe sneakers. Honestly, I initially thought that it would not hold up against my physically demanding job. But I was wrong about that.
For one, the shoe has a Kevlar puncture-resistant midsole that prevents sharp objects from penetrating. For another, the steel toe cap is tough but simultaneously roomy for both wide and narrow feet. I can stand with my toes spread nicely for good balance and march across any warehouses painlessly.
Another advantage is that the shoes have cushy, moisture-absorbing insoles. As such, I can forget about that icky feeling of sweat around my feet when I make my way across the warehouse. Meanwhile, the breathable material at the mesh upper contributes to the overall comfort as it bends and stretches along with my feet.
Other than the usual black and brown, this model has a few more options. It's a nice pair of all-around shoes as it is also appropriate for outdoor activities and sports. In dry conditions, the steel toe shoes perform well but the soles do not seem to grip slippery floors.
What We Like
Has spacious toe box for wide feet
Sufficiently light and comfy for running
Suitable for work, sports, and outdoors
Prevents sweat from getting trapped in the shoes
Effectively shields the feet from sharp objects
What We Don't Like
Lacks grip on a slippery surface
Perhaps one of the lightest steel-toe shoes in the market, this pair will not weigh you down as you hustle at work. Even if you accidentally step on sharp items, know that your feet are safe!
7. Skechers 76553 Synergy Sandlot Alloy Toe for Women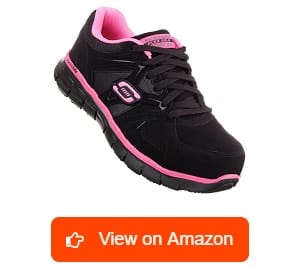 Sometimes unisex shoes do not fit a woman's foot well enough, and they still feel clunky when walking. Thankfully, this safety footwear exists. Skechers developed this pair with alloy toe to reduce a significant amount of weight. Yet, it provides the same durable protection as a traditional steel toe shoe.
As with any other work shoes from this brand, I assure you that this pair offers electrical hazard protection, as well as a slip-resistant outsole. Standing all day and rushing through the different parts of a warehouse or workplace with these shoes will not hurt your feet. That's because their shape can accommodate both wide or narrow feet.
I also like that these shoes have padded tongues and collars that make them more comfortable and prevent blistering. Whether you order online or in-person, I'm happy to share that the sizes are consistent across all of this brand's products. So, if you have bought from this brand before, you won't have to second guess or return what you got because of wrong sizes.
To be honest, I can't see a downside to these shoes other than the fact that they lack arch support. If you need one, you may have to buy it separately.
What We Like
Lightweight alloy toe shoes for women
Safe against electric hazards and slipping
Has padded collar and tongue to prevent blistering
Consistent sizes across all shoes of the same brand
Has toe caps that comfortably fits wide feet
There's no denying that these safety shoes have superb quality! Featuring an alloy toe, slip-resistant soles, and electrical hazard protection, you can take on any challenge at work. Are these the best steel-toe shoes for women? I'll leave it to you to decide.
8. Reebok RB4041 Sublite Cushion Work Shoe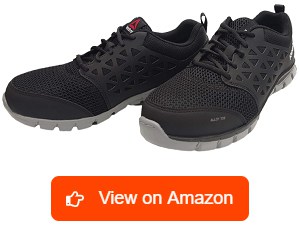 Those who have not seen this Reebok protective footwear before may easily mistake it for a pair of athletic shoes. But don't underestimate its performance! These are purposefully designed to look and feel like you're wearing sneakers while keeping your feet safe.
In place of steel, these shoes are fitted with alloy toes, which are lighter but equally strong. Aside from that, they comply with the industry's electrical hazard protection standards. What sets them apart, however, is that rubber pads on the soles are strategically placed at the heel strike and forefoot takeoff for better traction.
Since the wear-proof rubber sole is flexible enough to bend, I can squat without feeling the collar sinking onto my ankle. While standing, the removable footbed gives my soles and toes soft cushioning. Yet, it does not move around as I walk or run. Lastly, let me point out that the breathable mesh uppers keep my feet from getting drenched in sweat.
However, these safety shoes seem to be much better suited for those with narrow feet since the toe caps appear to be tight. Nonetheless, many people think that this is one of the best steel-toe shoes as they are marvelous for your everyday grind!
What We Like
The rubber sole provides good traction
Has light yet strong protective alloy toes
Keeps the feet from sweating
Removable footbed stays in place while you walk
Soft and comfortable to wear
What We Don't Like
May feel tight for wide feet
Do you hate heavy steel toes? If yes, then these low-cut alloy toe shoes are a great option. Wearing this protective footwear lets you power through your day and minimize the risks of getting into an accident.
9. Fenlern DCCA01A-D91859 Steel Toe Shoes for Women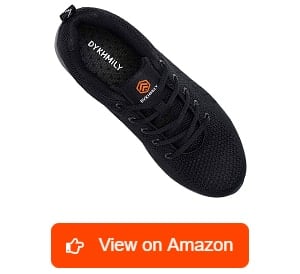 Ladies, you may now ditch your bulky work boots and opt for something more compact like these low-top steel-toe shoes. The lightweight design lets you run the extra mile without trouble. Simultaneously, its moisture-wicking lining will keep your feet fresh and sweat-free. The air-cushioned footbed also offers you comfort and support so you can get through the day's work.
Where safety is concerned, you don't have to worry about objects landing on your foot thanks to the steel toes' superior quality. Moreover, the rubber sole ensures optimal traction to keep you from slipping, sliding, and falling as you brave through greased or wet floors. Functioning both as sports and safety shoes, I have no doubts that you will love wearing this anywhere every day!
I love that this brand offers more color combinations and designs to suit different styles and personalities. But alas, they are not waterproof! If you are mostly indoors, it will not be too much of a problem. Just keep this in mind when it's raining. Upon checking the price, I think this tennis shoe and steel toe mash-up gives you a lot of bang for the buck.
What We Like
Fitted with high-quality steel-toe
Provides traction to walk safely on wet floors
Can be used for work and sports
Very comfortable and light
Plenty of designs and colors to choose from
What We Don't Like
The shoes are not waterproof
Considered as one of the best lightweight steel-toe shoes, this inexpensive pair is a must-have for women who work in the construction industry, warehouses, or restaurants. Stylish yet safe, you can get these shoes at an affordable price and say goodbye to your clunky steel toe work boots.
10. New Balance MID412B1 Men's Alloy Toe Industrial Shoe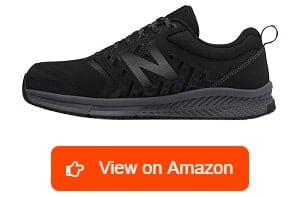 If you find yourself dragging your feet to work in steel toe boots, maybe these New Balance alloy toe safety shoes will get you up and running! Meeting the industry's impact and compression safety standards, the toe caps are reliable when it comes to protecting your feet in hazardous environments. With four different color choices, you can perform your tasks in style!
Comfort is just one of these men's steel toe sneakers' strongest points. The innovative EVA foams cushion my feet as I walk on both smooth concrete floors and rough terrains. Even for wide and flat feet, they feel delightful because of the spacious interiors. My toes are never clumped together inside. All these features work well for those with plantar fasciitis.
Another thing that I want to bring up about safety is the slip and oil resistant capabilities. I get quite good traction when I walk on wet floors. Ultimately, this pair is not just protecting my feet but all the other parts of my body that can get hurt when I fall. Based on experience, the only drawback is that the insole seems to wear off fast. But then again, I can just replace that with a new one.
What We Like
Ideal for flat feet or those with plantar fasciitis
Alloy toe complies with industry safety standards
Helps prevent slipping accidents
Comfortable for wide feet
Available in four color choices
What We Don't Like
Insoles tend to wear off faster
Are you looking for
steel-toe shoes for plantar fasciitis
? Check out this pair of alloy toe shoes. Besides meeting the safety standards, its design takes away the pain of having to stand up and walk for hours.
11. SYLPHID Steel Toe Safety Shoes for Men and Women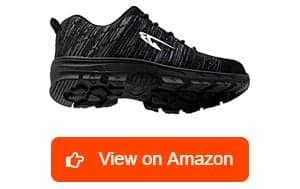 Walking in a work area where there are sharp objects scattered across the floor can feel like walking on eggshells but not with this safety footwear. Sporting Kevlar puncture-resistant midsoles, I can worry a little less and focus on completing my job. On slimy floors, the rubber sole grips the surface well to keep me from slipping.
This is one of the best steel-toe shoes among all the products in the affordable range. Built with heavy-duty steel, the pair is so light that it's almost as if I'm walking barefoot. Aside from warehouses, constructions, and factories, I can see myself wearing them whenever I run errands or meet up with friends.
I like that it has a wide range of steel-toe sneakers that are appealing to any gender. Plus, this brand offers options for high-top steel-toe shoes. Considering its price, you can't get anything better than this pair!
However, I'm a little on the fence in terms of fitting. For someone with wide feet, this may feel tight. If I go for half a size up, it feels somewhat long but that's just me. Also, the insoles seem rather thin so I replaced them with one I bought separately.
What We Like
Has lightweight yet heavy-duty steel toes
Equipped with puncture-proof midsoles
Offers eye-catching unisex designs
Appropriate for work and daily life
Outstanding slip-resistant capabilities
What We Don't Like
Not consistent with standard sizing
Has thin insoles
This pair is a prime example of the best steel toe shoes that can effectively protect your feet from accidents and injuries. Not to mention, its Kevlar midsoles are bendable so it won't hurt while you walk or run. With its very affordable price, it's a steal!
12. Suadex Work Safety Shoes for Men and Women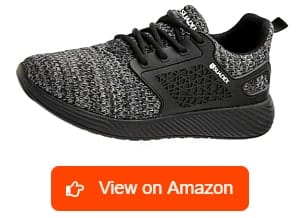 Moving on to the next pair on our list of the top-rated steel toe shoes, this unisex protective footwear will tempt you to retire those old work boots. At face value, the design makes a spiffy fashion statement whether you're in your uniform or everyday attire. In some ways, they look as if they are "Nike steel-toe shoes" medley but there's more to them than what meets the eye.
These steel toes are capable of shielding your shoes from danger but they weigh much less than composite toe shoes. The fact that they can get smashed on without getting dented speaks so much of their durability. Coupled with Kevlar midsoles, my feet are protected at every side. For the record, the rubber sole bends painlessly as I squat or walk.
When working in hot summer, the breathable mesh lining keeps my feet from soaking in sweat. By the same token, the insoles are soft and comfortable; long walks aren't a challenge. Unfortunately, these steel-toe shoes are neither waterproof nor non-skid. Generally speaking, I think they are perfect if you're working indoors or in dry places.
What We Like
Has an awesome design that matches most outfits
Highly capable of protecting your feet from punctures
Ideal for indoors or hot weather
The rubber soles are pliable
Has steel toe that is lighter than composite toe
What We Don't Like
The shoes are not waterproof
May not be good for slippery floors
Boasting a lightweight design, this steel-toe protective footwear is comfier than you can imagine. Perfect for working in cement construction sites during a hot summer, you can count on them to safeguard your feet from potential risks while also keeping your feet sweat-free.
13. Fila 5LM00153-6.5 Memory Resistant Steel Toe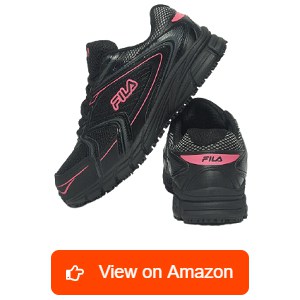 Taking risks to advance your career is always a good move, but prioritize your safety and wear these comfortable steel-toe shoes for women! Unlike steel toe boots, these are strikingly cushy due to their memory foam footbed.
With a beautiful combination of leather, synthetic, and mesh upper, they are noticeably lighter, which makes long walks much more bearable! Made of durable materials, they will not easily fall apart even if you use them every day. Besides, I find the pink accent on the black exteriors rather cute, complementing my uniform, sporty attire, and everyday outfit.
As for the main highlight of this protective footwear, I promise you that the hard-wearing steel toes are beneficial to women in workplaces that are deemed risky. You don't have to stress over the idea of hurting your feet if something drops on them. In conjunction with the non-skid rubber sole, you can keep your balance as you walk on slippery floors.
My only gripe is that the deep grooves on the soles pick up gunk, pebbles, and dirt. But that's a minor inconvenience knowing that this pair serves its function so well and lasts pretty long. Are they the best steel-toe shoes for women? Try them yourself and decide!
What We Like
Fitted with memory foam for extra comfort
Made of long-lasting yet light materials
Has hard steel toes to protect the feet
Keeps your balance while walking on a slippery floor
Complements most outfits and uniform
What We Don't Like
The soles' deep grooves need constant cleaning
Tailored to fit a woman's foot, these top-rated steel toe shoes will be your best friend during non-stop work. Cozy yet sturdy, you can trust this durable safety footwear to keep your feet safe for the years to come!
14. Wapales Super Lightweight Safety Shoes
Let's look at this pair of ultra-lightweight safety shoes that come in black, gray, and red. Believe it or not, these steel toe caps are as light as the composite toe versions. Many people say that they are like a "steel-toe Nikes shoes" combo because of the modern exteriors and safety features that meet European standards for protective footwear.
First, the steel toes can endure the impact of any heavy object that smashes on them. Just the same, the rubber soles are praise-worthy in both form and function. Fashioned with a state-of-the-art "jelly bottom," it helps me maintain good balance as I traverse slippery floors. In addition to its non-slip feature, its softness boosts the comfort that the insoles provide.
Puncture-resistant yet flexible, the midsole allows me to move freely and safely while wading through an area of scattered shards of glass and debris. Another reason why I chose this pair over work boots is that I can wear them to run or play sports. Besides, they are made of breathable materials that keep my feet dry.
The insoles, however, are not as comfortable as I expected. Though, I did manage to fix this issue by purchasing a softer footbed with arch support. In all other aspects, I think this low-cost pair of steel-toe shoes is a winner!
What We Like
Has a strong steel toe cap
Weighs like composite toe shoes
Has flexible, puncture-proof, non-slip outsoles
Can be used for sports and work
Features a modernistic design
What We Don't Like
The original insoles feel uncomfortable
For me, this is one of the best steel-toe shoes if you are on a tight budget. Even though it is cheaper compared to others, I guarantee that you will not be sacrificing functionality and quality.
What is a Pair of Steel-Toe Shoes
The term "steel toe shoes" have been used interchangeably with "protective footwear" or "safety shoes" even though some models are made of alloy or composite toe. These types of footwear are fitted with a durable steel toe cap to protect the feet from high impact and falling objects.
How Does It Work
When something falls or smashes against your feet, the steel toe cap will act as a shield to minimize, if not completely prevent, injuries. Most steel toe shoes also have non-skid rubber soles to ensure that you don't slip as you walk on low-traction surfaces. Meanwhile, others have puncture-proof midsoles so that no sharp object can pierce through and harm your feet as you walk on debris. There are also specific shoe models that have electrical hazard protection.
Types of Steel Toe shoes
When you walk into a retail store, you will find different types of safety footwear that often fall under these categories:
Steel toe boots
Steel toe sneakers
Steel toe clogs
Steel toe dress shoes
Note that these also come in alloy and composite toe versions.
Why Do You Need Steel-Toe Shoes
In hazardous work environments, only wearing helmets and gloves will not suffice. After all, steel toe boots or sneakers do not just protect your feet from falling objects but also against many forms of occupational injuries. When you slip, your head may also hit the floor and the consequences can be serious. You can never tell what will happen!
Buying Guide
We wear steel-toe shoes to work because they are part of the requirement. Before buying a pair, I encourage you to assess your feet and the work conditions. Do you stand the whole day? Walk far distances? Here are some practical tips on what to consider when buying the best steel-toe shoes for your work.
Durability
A steel-toe shoe that breaks apart while you're working is not just a hassle but is also dangerous if you're in a warehouse or construction site. On that note, you don't have to splurge on the most expensive steel-toe shoes just to get something durable. In the list of products I reviewed, you will find high-quality options that suit your budget.
Comfort
Of course, sneakers are lighter but in some cases, steel-toe boots are a much better option. At any rate, consider getting steel-toe shoes with arch support, compression-molded EVA midsole, flexible rubber outsoles, anti-fatigue technology, or memory foam footbed. After all, prioritizing safety does not mean setting aside comfort. With the best steel-toe shoes, you can have both!
Breathability
We all work in different weather conditions. That's why you need to have good steel-toe shoes that can keep your feet warm during the winter and cool during the summer. In the hot summer, you may need something with breathable materials like nylon mesh lining or moisture-wicking lining. Not only does it keep your feet dry, but it also prevents them from smelling due to the excessive sweat that gets trapped inside.
Style
Gone are the days when steel toe shoes looked all the same. As manufacturers develop more protective footwear, you can now choose from a myriad of colors and styles. Still, I would advise you against choosing a pair of shoes based on appearance. Your safety and comfort have to come first.
Care and Maintenance
Even the top-rated steel toe shoes won't last long if you don't clean or store them in the proper place. Be sure to regularly remove mud, debris, or dirt stuck in between the grooves of the soles.
Check the manufacturer's instructions on how to properly clean materials like leather, rubber, or the mesh upper. Some brands offer shoe cleaning kits that you can avail yourself of. In terms of storage, keep it in a dry place and away from direct sunlight.
Frequently Asked Questions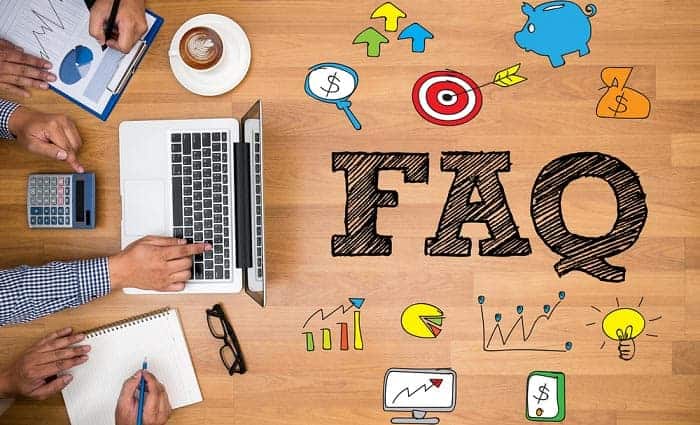 What are the most popular steel toe shoes brands?
If you ask me, "the best steel toe shoes" is highly subjective since you have to consider your needs. In terms of quality, I trust Skechers, DYKHMILY, TICCOON, Caterpillar, Suadex, Reebok, Fenlern, SYLPHID, New Balance, Fila, and Wapales.
Of course, you can always try other brands like the Asics steel-toe shoes, Timberland's Powertrain Sport Alloy Toe, or Keen Work for asymmetrical steel toes options.
How do I keep my feet from hurting in steel-toe boots?
You can pick steel toe boots with shoe features like a padded collar or asymmetrical steel toes. Another trick that might help is to buy tongue pads and cut them up into strips so you can stick them in the toe cap as a cushion. Also, try lacing the work boots to fit snugly and prevent your feet from sliding inside.
How can I make my steel toe more comfortable?
For starters, opt for steel-toe shoes with removable footbeds. In case you find the original insoles too thin or uncomfy, you can replace them with ones that have anti-fatigue technology. Even with comfortable steel toe work shoes, the insoles tend to wear over time so replace them as needed.
Your socks can also improve comfort and help keep your feet warm when working in cold environments. Laced work boots or sneakers are other good options as they let you tighten or loosen the fit.
How to care for and clean?
Start by removing the insoles and shoelaces. For leather material, use a shoe brush to sweep off dirt and debris. Then, apply the shoe polishing cream and use a rag or brush to gently rub the substance. If you have shoes with canvas or mesh upper, you can use an old toothbrush to gently scrub the mixture of mild soap and water on the surface.
Where to buy steel toe shoes?
Besides physical shoe retail stores, you can find a wide range of options for steel, alloy, or composite toe shoes on e-commerce sites.
Conclusion
When you keep your feet safe, then you are safe too! Finding the best steel toe shoes that comply with your occupation's standards can be hard, especially when you factor in comfort and other health aspects. Having plantar fasciitis, for instance, can give you a hard time. Fortunately, the advancement of modern technology has led manufacturers to improve shoe features.
If you think that your good ol' steel toe boots are a bit over the top, then you can buy sneaker-like steel-toe shoes for walking on concrete, whether that floor is slippery or piled with broken glass. Whatever you choose, the most important thing is that you feel safe and comfortable wearing them!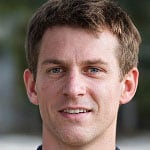 Having worked in the field of personal protective equipment for over two decades, Andrew Carnegie is a specialist in the field.
At EDC, he strives to improve performance efficiency and promote workplace safety for EDC's readers and customers. He also researches the most up-to-date equipment that has earned relevant accreditation for use in a wide range of industries and specialties.