It's not easy doing hard labor like carpentry and construction. More often than not, you rough it out to do hard tasks under the sun almost all day long. That's why you must wear comfy clothes that give you flexibility but can also complement and benefit your work.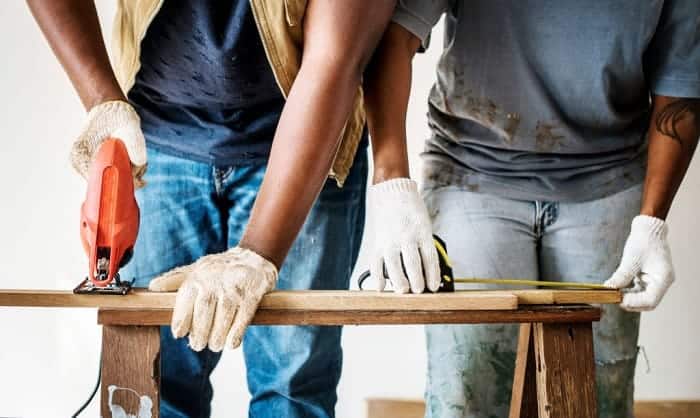 Looking for the best work pants for carpenters sounds like an easy task, but it's more complicated than just picking out a flattering pair of jeans. There's a lot that goes into finding the perfect pair, from the fabric it's made with to how many pockets it has. It has to have style, utility, and high quality.
Laborers like you work your fingers to the bone, so today, I'd like to make things a bit easier for you and your shopping experience. Here's a rundown of the top-quality carpenter pants you can find today that can help make work easier and more comfortable.
Top-Quality Work Pants for Carpenters Reviews of 2023
1. Dickies 874 Flex Work Pants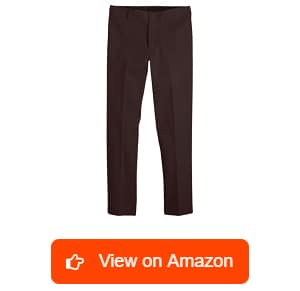 If you value style and fashion a bit more than utility but still want tough and durable work pants from a renowned brand, try Dickies' flex work pants.
These pants are made with a blend of cotton and polyester. The resulting fabric is sturdy but stretchy. It also gives a sleek and soft feel without being too thin. It's incredibly flexible, so you can have more room to move around, and it never makes you feel constricted.
The pants are resistant to stains and wrinkles, so you'll always look polished. It also makes them very easy to care for and maintain because stains pretty much slide off in the wash and ironing is a walk in the park.
If you hate the look of bulky pockets, you'll love how these pants are designed. The front pockets are seamed at the side, while the back ones are welt pockets. They look hidden and don't ruin the sleek and smooth look of the pants.
These pants are made with a hook and eye closure, so there are fewer chances of wearing down the fabric with lots of pulling at buttons.
But unlike the other work pants on this list, these flex pants don't have that many utility storage panels on the thighs and legs for your tools. They don't even have any hammer loops. That said, they're the perfect pants for easy workdays without heavy hauling.
What We Like
Made with a cotton and polyester blend to give it a sleek and soft feel
The fabric is super flexible, giving you more room to move around
Resistant to stains and wrinkles
Has side-seam front pockets and welt back pockets, so the pants don't look bulky
Hook and eye closure doesn't wear the fabric down like buttons would
What We Don't Like
Doesn't have spacious utility pockets or hammer loops
Go for these pants if you're looking for a sleek touch to your everyday workwear and don't mind carrying a toolbox with you for your rounds of tasks. They're stylish, comfy, and have a durable make that will last you ages.
2. Wrangler Riggs Workwear Men's Ranger Pant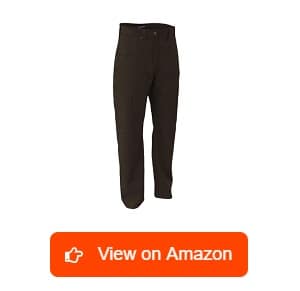 Wrangler is the first brand that comes to mind when I'm looking for durable work pants for men. The feature that first caught my eye was the reinforced construction around the seams and knees—a clear hallmark of heavy-duty garments. Plus, it is made of tear-resistant ripstop fabric.
As someone who walks, runs, bends over, and climbs the stairs a lot, I appreciate the gusset crotch design, which makes the pants comfortable to wear. On top of that, the pants' relaxed fit allows me to move freely. Moreover, they promote good air circulation. Hence, these became my favorite summer work pants!
In terms of storage, these woodworking pants have one hammer loop, reinforced leather for storing tape measure, a watch pocket, two back pockets, two cargo pockets, and two front pockets. For my use, this is more than enough. What's important is that they can fit and bear the weight of my fasteners, hand tools, and phone.
Another reason why I recommend these industrial work pants for woodworkers is that they are available in six different dark-shade colors (loden, bark, black, dark brown, navy, and slate), which hides the dirt well. So far, I can't think of any flaw other than the fact that these run small. Because of that, I went one size up to get the correct fit.
What We Like
Reinforced stitching and the ripstop fabric hold up well
Relaxed fit and gusset crotch design for more freedom of movement
Promote good air circulation
The pockets can fit fasteners, hand tools, and phone
Available in six different dark-shade colors
These loose fit canvas carpenter pants can be used among construction workers and electricians. Their durable construction can withstand rough conditions, while their relaxed fit enables me to move with ease.
3. Signature by Levi Strauss & Co. Gold Label Jeans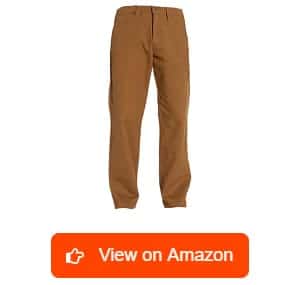 If you're looking for classic work jeans, any brand by Levi Strauss will surely give you top-quality stitching and fabric. These jeans by Signature by Levi Strauss is an awesome everyday pair for durability and flexibility.
It's made with 99% premium denim cotton, and a touch of 1% elastane, which offers a bit of stretch and ease of movement while you're at work.
This mix of fabrics helps make the pants flexible so that it can move with you however you bend without that stiff, awkward feeling you get from non-stretch pants.
These jeans have a relaxed fit. The seat and thigh area are roomy for the optimal level of comfort without making it look saggy on your legs. The pants end in a straight leg cut that will allow your calves and ankles to breathe.
It has five pockets all in all. There're two front pockets, two back pockets, and a cellphone utility pocket. There's also a hammer loop for your convenience.
But while the cellphone pocket is helpful for most small mobile phones, bigger smartphones might have an issue. The pocket is quite small, so it can't carry bigger phone models, so that's a bit of a bummer.
What We Like
Made of premium denim cotton with a touch of elastane for some stretch
Flexible and moves with you without holding you back with stiffness
Relaxed fit through the seat and thigh areas and ends in a straight leg cut
Has five pockets in total—front and back pockets and a cellphone pocket
Has a loop for hammer
What We Don't Like
The cellphone utility pocket is a bit small and can't hold bigger phones
Levi Strauss is practically the father of denim, so if you're looking for the top-tier jeans to wear daily at your carpenter job, this is the crème of the crop. Quality, durability, and comfort are rolled into one.
4. Lee Straight Leg Carpenter Jeans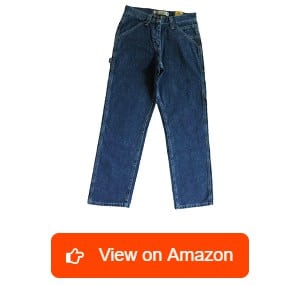 Another basic yet sturdy and top-notch pair of carpenter jeans is these dungarees by Lee, another popular male jeans brand.
These jeans are made from a 100% cotton-poly blend. Aside from being comfortable on the skin, they also resist abrasions, wrinkles, and unwanted stretching.
Coupled with their durability, these jeans can last you years without wearing them out and losing their shape and flexibility. All in all, they're strong and sturdy enough to handle the daily wear and tear of carpentry and construction work.
There's a loose fit around the seat and thigh area, so you can have increased mobility that isn't awkward and stiff. It also doesn't make the pants look saggy or oversized. On the contrary, it has a flattering fit.
It's mid-rise, so it sits nicely below the waist without being uncomfortably low. No more pulling up your pants in the middle of tedious tasks!
It includes a hammer loop for your trusty tool and six pockets in total—two front pockets, two back pockets, a watch pocket, and a utility pocket.
These pants also come in a couple of colors to choose from. However, there are some reports of customers receiving the wrong color. Even so, these are isolated incidents, so they shouldn't be a major cause for concern.
What We Like
Made with a poly blend that resists abrasions, wrinkles, and unwanted stretching
Has a loose fit around the seat and thigh without looking saggy and oversized
Includes six pockets and a hammer loop for your tools
Mid-rise, sitting nicely just below the waist
Strong and durable enough to handle the wear and tear of daily carpentry work
What We Don't Like
Some customers are sent the wrong color
Dungarees make great work pants for mechanics, carpenters, and laborers alike. If you're looking for a pair from a trusted brand that's tough, has a relaxed fit, and will last a long time, these pants by Lee are the one for you.
5. Carhartt Loose-Fit Carpenter Jeans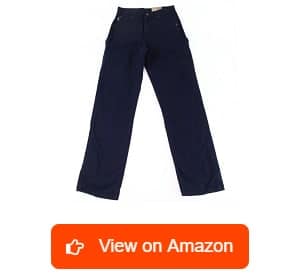 Carhartt is one of the most renowned apparel companies for making work gear and has been around for over a century. Its carpenter jeans are regarded as top-quality classics, and these loose fit jeans aren't any different.
These are made with ring-spun canvas, which offers durability to make sure these pants last you a long time. But don't be intimidated. They're 100% cotton, which makes them comfy and easy to move around in.
Among all fit styles Carhartt offers, this loose fit has the most room and breathability so that your seat, thigh, and ankle areas never feel like they're being suffocated. It sits comfortably right above your waist so that your wear is secure all day long.
The pants have not one but two utility loops, perfect for your hammers. They also have a cellphone panel, as well as other utility pockets on the front and back.
These pants come in a wide variety of colors to choose from, so you can get your favorite color or collect them all for a big work gear wardrobe. Colors include navy, charcoal, dark brown, black, and many more.
One odd quirk about these jeans is that while they come in many colors, the sizing is different for each one. Some colors' sizes run smaller than others, which can make for a couple of confusing returns if you're not sure of the size you're getting.
What We Like
Made with 100% ring-spun canvas cotton that offers durability
Has a lot of breathability and comfort because the fit is loose and roomy
Sits comfortably above the waist to make sure your wear is secure
Has two utility loops and a cellphone pocket, on top of other utility pockets
Comes in a wide variety of sleek and earthy colors
What We Don't Like
Each color fits differently, even if it's technically the same product
If you're looking for your first pair of work pants, Carhartt is a good place to start. And with these comfy loose-fit jeans that give you both sturdiness and comfort, you're on the right track.
6. Amazon Essentials Men's Carpenter Jean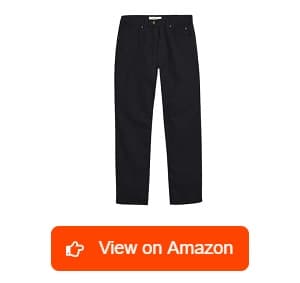 These cheap carpenter pants from Amazon Essentials are reliable for everyday use. Although the pants look slim fit, the hip and thigh areas are pretty spacious. With this fitting, I can sit, stand, crouch, and go up and down the ladder without problems.
The stitchings are quite strong, so I'm not worried about ripping these trousers. Thanks to the robust belt loop and two roomy utility pockets, I can store heavy hand tools and nails without them falling off. The trousers also have two additional pockets at the front and another two at the back, all of which are roomy.
The brand offers seven trendy colors, from basic black to light gray and deep navy. With such a simple yet versatile design, I can wear them at a workshop, a meeting, a casual party, or when running errands. While these are intended for men, I personally have some lady friends who wear these to pull off carpenter pants and streetwear style.
In my experience, these cotton canvas carpenter pants can be a lint magnet, but it's nothing that a lint roller couldn't fix. Also, the fabric seems slightly thinner than most of the duck carpenter pants I own. That said, I've been using them for months, and the pants haven't shown any signs of wearing down. Only time can tell how long they will last.
What We Like
Affordable carpenter pants for everyday use
The hip and thigh areas are spacious for comfortable movements
Can hold heavy hand tools and nails
Available 7 trendy colors (black, gray, rust, brown, khaki, navy blue, and olive)
Simple yet versatile design
What We Don't Like
The pants can be a lint magnet
The fabric seems slightly thinner than duck pants
Price tags do not always reflect a product's quality, and these pants can prove it! Aside from comfort, the straight cut makes them suitable for both work and casual wear.
7. Dickies Industrial Carpenter Jeans
Another Dickies option for carpenters is this pair of classic carpenter jeans that provide top-quality denim and protection from accidents and injuries while you're at work.
It's made from 100% premium denim cotton to give you the optimal level of comfort as you work. The fabric is thick and relatively heavier than most cotton pants, but it's still easy to move around. The thickness is a tell-tale sign that these work pants can protect you as you work at construction sites.
The seams are also triple-needle stitched to assure you of the utmost quality and durability. This means your work pants are extra strong and the threads won't come apart easily.
If you're one to bring your tools around everywhere you go, you'll love the storage these pants provide. They have a hammer loop on one side and dual tool pockets for the rest of your equipment.
Another thing I appreciate about these pants is that they don't have any metal rivets. This is so that you can avoid minor cuts and scratches on your skin.
The only downside is that the zipper is faulty for some batches of these pants. The zipper can sometimes get stuck throughout the day. Either that or it keeps coming down because it becomes too loose on the slider.
What We Like
Made from 100% cotton for the optimal level of comfort
The premium denim is thick and protective without feeling too heavy
Has a hammer loop and dual tool pockets
The seams are triple-needle stitched, for extra-strength durability
Doesn't have any rivets, so you don't accidentally scratch your skin
What We Don't Like
Has a faulty zipper that often gets stuck or keeps coming down
These Dickies jeans are awesome heavy-duty work pants that are still comfortable on the skin. They provide great protection thanks to thick, high-quality denim that is super sturdy.
8. Dickies Lightweight Duck Carpenter Jeans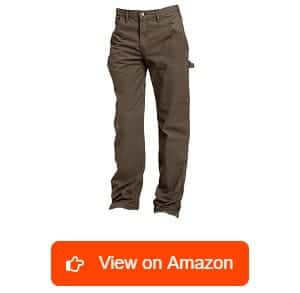 It's the Dickies duck pants with a lightweight twist! As mentioned previously, duck pants are incredibly sturdy and durable, which is why they're perfect for carpentry. But heavy-duty pants can be intimidating. If you're looking for a more lightweight pair, this one's for you.
These pants are made with 100% cotton and are more lightweight than the usual work pants. Because they're made of breathable fabric, they provide easier mobility, which is great if you tend to move around a lot when you do construction work.
It has a relaxed fit that doesn't make you feel stifled and even makes bending and kneeling comfortable. It stretches the right amount without feeling too elastic.
It has five utility pockets, including a coin pocket, for you to place your tools. It also has the usual hammer loop on one side.
Dickies always come out with top-quality clothing. The seams of these pants are triple-stitched to make sure you only get durable and long-lasting jeans.
Apart from stitching, you can also see the pristine quality in the pants' rivets and zipper. The rivets are designed to prevent rips at pressure points. They also have a heavy-duty brass zipper.
My only problem with these jeans is the size of the pockets. If you have bigger hands, you might not be able to pull objects out from the bottom of the pockets easily. They're kind of small, and it's not easy to put a whole hand in.
What We Like
Made with 100% lightweight cotton for added mobility and breathability
Has a relaxed fit that makes bending, kneeling easy and comfortable
Has five utility pockets including a coin pocket, plus a hammer loop
The seams are triple-stitched to ensure durability and longevity
Has rip-free rivets and a heavy-duty brass zipper
What We Don't Like
The pockets are a bit small, so it's hard to fit big hands deep into them
If you're looking for some workman pants that are sturdy and durable but not distractingly heavy, then these lightweight pants are for you.
9. Wrangler Fleece Lined Carpenter Pants
The carpenter jeans that are the most fun to wear are those that are innovative and creative. Wrangler's fleece-lined pants are an example of that.
The fabric of these pants is made from a mix of cotton and polyester. The combination makes the pants comfortable to wear because it isn't too hard and stiff. It also allows for some stretchiness.
What's innovative about these pants is that they're lined with fleece on the inside to ensure you stay warm. It makes it the perfect pair to wear when it's chilly outside. Even if it's lined with fleece, it doesn't give a bulky look to the pants. It still maintains a good shape and is flattering to wear.
The pants have a relaxed fit and are roomy in the seat, thigh, and leg areas. That means you can freely bend or squat at work, and the pants will move with you and provide comfort. They're also high-rise for added security of wear and comfort while you work.
The only issue with these pants is that the pant leg can be too baggy and loose, especially at the bottom, near the leg opening. I find that I have to roll up the cuffs a couple of times so that they fit better in that area.
What We Like
The fabric is a mix of cotton and polyester for a combo of comfort and stretch
Lined with fleece to keep you warm on colder workdays
Doesn't look bulky even if there are multiple layers and linings of fabric
Has a relaxed fit that is roomy in key areas, so you can freely bend or squat
High-rise to give you comfy and more secure wear throughout the day
What We Don't Like
The pant leg can be a bit baggy, especially at the bottom near the hem
These are great pants to wear regularly if you work in colder climates. You can also bust it out during the autumn and winter months if you need to. Clothing technology and creativity pay off, and these fleece jeans by Wrangler don't disappoint.
10. Dickies Tough Max Duck Carpenter Pants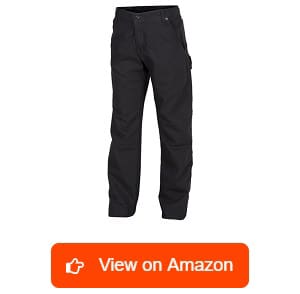 Dickies is the brand laborers turn to when looking for top-rated construction work pants. Its Duck pants are some of the most popular options for work pants because they offer a flexible and relaxed fit but are designed to be durable.
The Duck pants are made with Tough Max fabric, a sturdy combination of cotton, polyester, and elastane. This technology gives you an adequate amount of stretch. It offers ease of movement, so you can be comfortable even when you're doing manual labor.
It's also very durable and can last you a long time if you care for it well. It's even crafted with triple-needle reinforcement to make sure your pants are of top clothing quality.
It has dual pockets for you to put tools and personal effects in, as well as a utility loop to hang tools by your side for easy access.
The Duck pants are also very stylish in aesthetic. They sit just below the waist to give a more fashionable touch to your work look.
But one con about this pair of work pants is that the belt loops on the waistline are too far apart. This might cause some trouble if you wear belts.
Another quirk they have is that the pockets look like they have a wide opening but are actually quite shallow. It's hard to put longer tools in these pockets.
What We Like
Made with a sturdy yet stretchy combination of cotton, polyester, and elastane
The fabric is flexible and gives you ease of movement
Crafted with triple-needle reinforcement to make sure it's durable
Has dual pockets and a utility loop on the side for easy access to tools
Sits a bit below the waist for a stylish and modern look
What We Don't Like
The belt loops are too far apart, so wearing belts can be a challenge
Utility pockets have a wide opening but are shallow
So, if you're looking for workman pants that will last you a while and allow you to move around with ease, these could be the top-quality work pants for you. Its cutting-edge fabric technology allows sturdiness and comfort, two of the most important things in work pants.
Caterpillar Trademark C172 Pants (Outdated)
Caterpillar is another go-to brand for work gear, and these Trademark pants are its bestselling work pants. They're tough and durable, making them top-tier work pants for construction workers who deal with heavy-duty jobs daily.
They're crafted with Caterpillar's tough, proprietary C2X fabric for sturdiness and toughness without a stiff feeling on your legs.
When it comes to utility storage, they have the front and back pockets and hammer loop you usually see in men's carpenter work pants, but with extra features. The front pockets have holster pull-out tool bags for more equipment space. One pant leg also has a cell phone pocket with a flap to guard it.
The pants are double-layered in the knee area to protect your knees and joints when you kneel or bend down on a rough construction ground. It also has an opening for knee pads.
The leg opening at the bottom of the pants has scuff guards. This prevents friction that can end up destroying the hem and bottoms of your work pants, even if you have a habit of rubbing your feet together when you walk.
The waistband of the pants has a rubber material for added grip. It's cool because it keeps your shirt tucked in. However, if you don't like tucking in your shirt, the rubber can rub against the skin and cause an uncomfortable feeling.
What We Like
Crafted with the brand's C2X fabric to make your pants tough and durable
Its front pockets have pull-out tool bags for robust tool storage
Designed with a cellphone pocket that is guarded with a flap
Has multi-purpose pockets in the front and back, as well as a hammer loop
Double layered in the knee area and has an opening for knee pads
The leg opening has scuff guards so that friction won't destroy the bottoms
What We Don't Like
The waistline has rubber that can cause uncomfortable rubbing on the skin
Caterpillar's Trademark pants may be the toughest work pants you'll come across. They have so much to offer, from durability to storage to layers of protection.
Carhartt Twill Dungaree Pants (Outdated)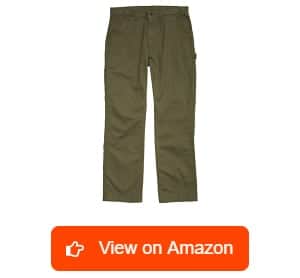 Another option from Carhartt is these relaxed-fit dungaree pants. It's a fuss-free pair of work jeans you can cop if you want something simple and basic but high-quality and will do everything you need it to while you're at work.
It's made of 100% cotton. The fabric is very durable, but it's breathable without being too thin.
It has Carthartt's relaxed fit, providing some room and flexibility in the seat and thigh areas without making the jeans look oversized. It's a very comfy fit but is still the right amount of snug not to look awkward.
It has front and back pockets, as well as some utility pockets and a hammer loop. The pockets are quite deep so that you can pack a lot of tools in them.
The pants sit right on the waist comfortably. Because they're not overly high-rise or low-rise, you won't get uncomfortable and pull your pants up or down—they fit just right.
The belt loops are very sturdy and strongly sewn on. The stitching feels like it won't break for a long time, even if you wear belts daily.
But if you're planning to order these in size you normally go for, think again. It seems that these pants run small—about an inch smaller than the usual pants. To be safe, order a size up so you won't end up with pants that are way too snug.
What We Like
Made of 100% cotton that is durable yet breathable to wear
Has a relaxed fit around the seat and thigh without looking oversized
There are many deep pockets and a hammer loop too
Sits right at the waist, so not too high or low on your body
Reinforced belt loops that are sewn in to be long-lasting
What We Don't Like
The waist portion runs about an inch smaller than the usual
If you're looking for some basic daily construction work jeans, these are an awesome option. They provide all the good things a pair of work pants should do without being too flashy or bulky.
Dickies Straight-Leg Duck Carpenter Jeans (Outdated)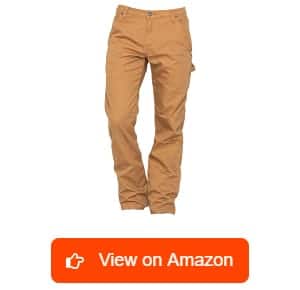 Good work pants don't have to look so industrial and heavy-duty—they can be stylish too! And these Dickies sanded duck jeans are a testament to that.
These pants are made with 100% cotton sanded duck, a durable yet comfortable canvas that can withstand tough conditions. Duck also keeps you warm, so it's great to wear during the colder months.
The pants have the usual front and back pockets on both sides. It also has a dual tool pocket on one leg and a hammer loop on the other. This provides adequate equipment storage so you can bring your tools wherever.
The seat and thigh areas are quite roomy without being distractingly loose. The bottom hems are breathable and are wide enough to fit working boots without that snug feeling.
When it comes to style, these pants are definitely on the chic side. They sit just below your waist, so it's very comfortable and looks more modern and casual. It also has a distressed look and finishes to it and a relaxed straight leg cut.
While there's no doubt that the material and make of these jeans are top-notch, the sizing is a bit wonky. The sizing chart for this item can be confusing and inconsistent depending on where you buy it. The pants fit a bit snugly around the waist for some sizes too.
What We Like
Crafted with 100% cotton sanded duck for durability and warmth
Has front, back, dual tool pockets and a hammer loop for your tools
Roomy seat and thigh areas, breathable hems that fit over work boots
Sits comfortably a little below the waist
Has a stylish distressed look and a relaxed straight cut
What We Don't Like
The sizing can be a bit inconsistent, particularly around the waist
These Dickies sanded duck pants are some of the most comfortable work pants for carpenters because of the airy, breathable design. Top it off with durable material, and you've won.
Wrangler Classic Carpenter Jeans (Outdated)
Wrangler is another big name in the world of work pants and men's jeans in general. These classic carpenter jeans truly don't disappoint.
They're made of cotton and polyester, so they're very comfortable and relatively flexible. They have a denim look that makes them suitable for comfy casual wear too.
One of the most defining things about these work pants is the relaxed fit. These jeans sit right at the natural waist, so it isn't too high up or too low down, which can end up distracting you at work.
There's breathable room around the seat and thigh area, which isn't too loose but is not tight at all. This makes the jeans easy to move in and breezy enough to wear in the summer. They also have a straight leg cut that is comfortable and doesn't suffocate your calves and ankles.
These breathable work pants have a lot of utility storage for carpenters who want easy access to their tools wherever they go. They boast of two slash pockets, two back pockets, two tool pockets on the right leg, and one utility loop on the left.
While these pants are great for comfort and utility storage, they don't do as well in the stitching department. The stitching work isn't very heavy and stringent so that the threads may tear easily. Be careful with the pockets and loops when pulling tools out, so that everything will stay in place.
What We Like
Made with cotton and polyester but has the look of classic denim
Sits at the natural waist for a relaxed fit that isn't too high or too low
Breathable room around the seat and thigh area for easy movement
Straight leg cut that doesn't suffocate your calves and ankles
Has ample utility storage with side pockets and loops for your tools
What We Don't Like
The stitching isn't very heavy, so the threads may tear if you're not careful
These may be the
best work pants for carpenters
out there if you're looking for a lot of space to keep your tools on you.
What is Carpenter Work Pants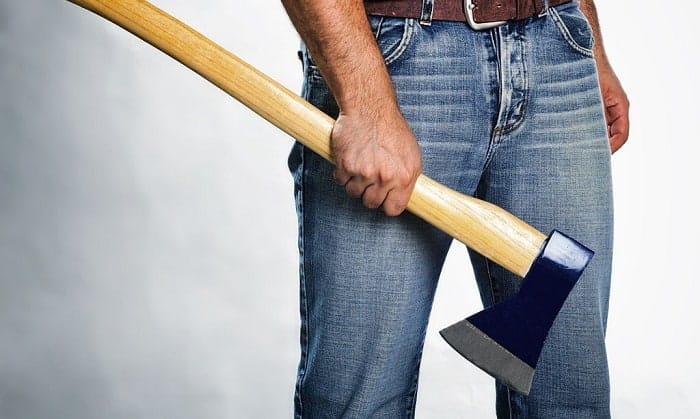 Carpenter work pants are pants specially designed for carpenters to wear daily when they're working on-site. Laborers need flexibility and durability in their everyday work attire, so carpenter pants are usually curated to fit the bill. Work pants have to be stretchy yet can last a long time.
They also commonly have special pockets other than the usual front and back pockets we see in everyday jeans. Most pants have utility pockets on the side of the pant leg to store tools. A hammer loop is also a common feature in carpenter pants.
Carpentry pants also protect workers from injuring themselves in their work premises. Many work pants have layered or padded knees to protect workers from injuries in their respective construction sites and assigned areas. Some might even go the extra mile of excluding brass rivets from the jeans to make sure carpenters don't accidentally scratch their skin on them.
How Does It Work
They're worn like regular jeans or pants—there's nothing different on that front. They even kind of look the same if the manufacturer does a great job of discreetly hiding the utility pockets and hammer loop to make it look sleek and casual.
But the magic of the pants lies in what they offer while the carpenter is at work. They have utility storage to keep workers' tools in, from hammers to screwdrivers. This gives wearers easy access to the equipment they need for each task.
Types of Work Pants for Carpenters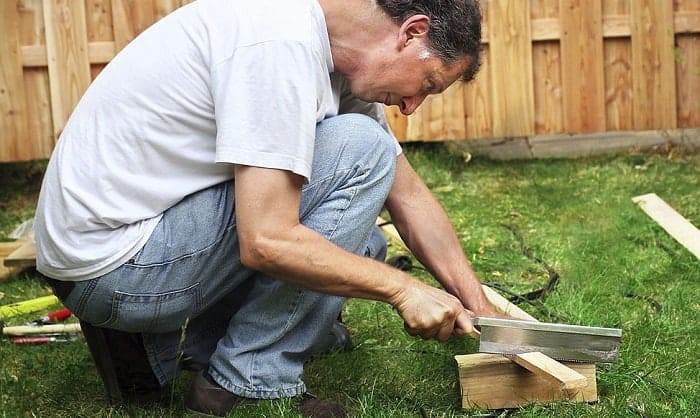 Comfy yet durable denim jeans
Jeans are arguably the most popular type of work pants. They're very comfy because they're made of cotton. They're also versatile—you can put a casual spin on them so you can use them on a night out with friends.
Jeans aren't very heavy so that you can move around without a distracting weight on your legs. They're probably the most comfortable pants you can wear daily at work.
Tough canvas pants with many pockets and panels
For heavy-duty construction work, you can also wear tough and extra sturdy canvas pants that are thicker than jeans. These are great for more tedious construction site work and usually have more pockets than the usual carpenter pants.
They might also have extra panels for knee pads and scuff guards to make sure your joints are protected and the bottom hem of your pants doesn't get destroyed by friction.
Cargo pants with sturdy material
Cargo work pants aren't exactly the most stylish option out there, but they're also great for carpentry because they have lots of pockets for your tools.
They're also well-known for their loose and baggy fit, making it extra breathable on the skin, especially when you're moving around so much at work.
Why You Need Construction Work Pants
Using regular skinny jeans and skater pants might not be the most pleasing option for you if you're doing carpentry work.
For one thing, they don't have the necessary pockets and loops to help you carry around your tools and gear. If you wear regular jeans, you'll be forced to carry around a toolbox with all your stuff everywhere you go at work.
A too-snug, skinny fit can also get distracting if you opt for regular jeans. Carpenter pants are usually a relaxed fit with a straight leg cut to keep your attire breathable and let you move around more since carpentry usually requires a lot of bending over and kneeling.
Buying Guide
Durability of fabric and material
Work pants are an investment. You don't want to buy some pants today that are going to wear out and rip in the next two months. Look for pants made of premium, high-quality fabric, such as denim, flex canvas, or sanded duck.
Another factor you should be looking at for the material of your pants is thickness. Now, whether your pants should be thick or thin is up to you. But know that the thicker the material is, the more it will protect you from any knee scrapes and minor accidents. It can also keep you warm on cold days.
Comfort and breathability
You have to ensure that the pants you wear to work are comfortable. Pick out a pair with a more relaxed fit to ensure breathability so that there's room for your thighs and seat area.
If you want extra stretch to make sure your pants move with you, look for flexible fabric material. It makes a difference when you move around breezily and without that stiff and awkward feeling of rigid, non-stretch pants.
Has the appropriate pockets and loops
Utility storage is one of the most important elements of work pants, so make sure you like how many pockets there are and how deep they go.
Utility pockets must fit your rulers, screwdrivers, and other handy tools. Make sure they're not too shallow. Your hammer loop also shouldn't be so loose that your tool will fall through.
Layers and pads for knee protection
If you feel like you're kneeling more often than not when you're at your worksite, go for some pants that offer double layers or pads in the knee panel for extra protection.
When you have these, kneeling will be less tense and more comfortable on your knees, so you can work for longer in that position. It also protects you from any minor injuries like scraping your knee.
Overall style and aesthetic
At the end of the say, work pants are still apparel, and your wardrobe should always reflect your style. Functionality is very important, but you also have to look good in your pants to love and appreciate them truly.
If you love that classic denim look, wear some high-quality straight-cut blue work jeans. If you hate seeing bulky pockets and a hammer loop hanging from the side of your leg, opt for pants designed with discreet pockets. Everything is up to you, according to your aesthetic.
From a reputable clothing brand
You must buy your work pants from a reputable brand. If you buy from some random store, you risk getting ripped off with low-quality jeans that won't last you long.
Work pants aren't like tank tops or flip-flops—you can't afford to buy the wrong ones, or you could end up hurting yourself at work. That's why it's crucial that you look to the most trusted work apparel and home improvement brands out there, like Caterpillar, Lee, Levi's, Dickies, and Carhartt.
These brands have been around for decades—and some centuries—and use special technologies when designing work pants to fit the needs of a carpenter like you. They also make pants that are long-lasting and very durable. They know what they're doing, so every penny is worth investing in them.
Care and Maintenance
Each pair of work pants have a unique set of instructions for care and maintenance, depending on their manufacturer, fit, and fabric. Make sure you follow the instructions that come with your pants.
But most of the time, work jeans should care for the same way as regular jeans. That means washing them in the machine after about three to five uses (not with every single use, to prevent fading).
It's recommended that they be hung up to dry instead of being put into the dryer. Hanging them up helps preserve the fit of the pants—you don't want too-tight pants at work because they can be uncomfortable.
Lastly, iron them out to make sure they don't have any wrinkles or creases. Yes, they're just pants, but you always want to look tidy and put together at work. Start by ironing out the pockets, front and back, before moving on to the thigh and pant areas.
Some work pants are easier to care for because they are resistant to stains and wrinkles. This means stains pretty much dissolve immediately from the fabric, and ironing to eliminate all the creases won't give you too much of an arm workout.
If there are any loose threads, give them a trim, so they don't pull out even more of the stitching. And if you see any holes, no matter how small, get them sewn immediately by your tailor. If you leave them alone, odds are they'll get bigger with enough unintentional pulling and tugging.
Frequently Asked Questions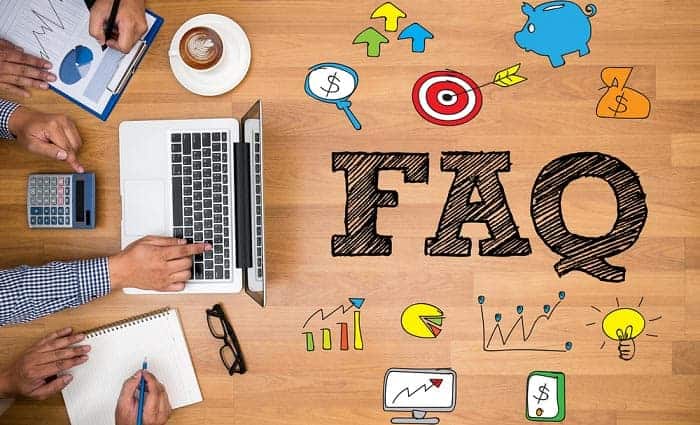 How long do work pants for carpenters last?
On average, ordinary work pants can last about six to twelve months when subjected to tough conditions. Meanwhile, heavy-duty trousers can last at least three years, according to some Reddit users.
Now, I know you're probably wondering, "How can I tell if the pants are indeed heavy-duty?"
For starters, check the tag to see if the pants are made of thick denim, canvas, or sanded duck. Next, inspect the seams. Generally speaking, garments with double or triple stitching tend to be stronger. In some cases, the manufacturers use brass rivets to reinforce the weak points, which are more prone to ripping.
Beyond the materials and construction, keep in mind that proper maintenance will help prolong the lifespan of the pants.
Are work pants for carpenters comfortable?
Absolutely! But keep in mind that it all depends on the type of fabric that workwear brands use and the way the pants fit you.
For instance, durable denim pants tend to feel stiff when they are new, so you need to break them in first. Once they soften up, they will start to feel more comfortable.
Fitting is another important consideration. Woodworkers move a lot, so they opt for loose-fit canvas carpenter pant designs or roomy straight-cut denim trousers instead of slim-fit.
Are carpenter pants the same as cargo pants?
No. Carpenter pants are made with pockets and loops designed to hold hand tools, nails, and measuring tapes. Their belt loops are much wider than regular pants so that the workers can also wear their tool belts.
Trousers for carpenters are loose around the legs, allowing the workers to climb up and down the ladders. At the same time, they shield the legs against abrasive surfaces or wood splinters.
On the other hand, cargo pants are characterized by their large pockets. They were originally designed for military workers who need to carry several tools while on duty or in combat.
What are the most popular carpenter work pants brands?
The most renowned and well-known work pants brands are mentioned in this review. These include legendary denim giants, like Signature by Levi Strauss, Wrangler, and Lee Jeans.
If you want to opt for a brand that specializes more in work apparel and design pants with the knowledge of the ins and outs of carpentry, you can go for Dickies, Carhartt, and Caterpillar.
What's the most suitable way to wash work pants?
The best way to wash pants will differ depending on what brand you're buying from. However, the most common way is to machine wash them because hand-washing can tug on the fabric and make it lose its shape and even fade its color.
Can I wear work pants even outside of work?
Yes, many work pants are designed to look sleek and stylish, so they're good for wearing outside of work too. Many companies try to make the utility pockets and hammer loops discreet on work pants anyway, so those shouldn't be a bother when you're out chilling with friends.
What will happen if I do construction work without good work pants?
You could end up hurting yourself if your pants are too thin and don't offer the protection that sturdy work pants do. A minor fall can mean scraping your knee and destroying your pants in one go.
Doing construction work with regular pants also means you won't have the necessary utility pockets to bring your tools around. This means you'll have to lug around a big toolbox to make sure you have your equipment at all times.
Are pockets and loops required for work pants?
While they're not exactly "required" for daily work pants, utility pockets and hammer loops make a world of difference in your daily work apparel. They hold your tools close to you for easy access. It also helps that you're not bringing around a heavy toolbox with all your equipment wherever you go.
Utility storage is one of the unique features of work pants for carpenters. If you're investing in a pair of good work jeans, it's a no-brainer to get one with front pockets, back pockets, other utility panels, and a loop for your trusty hammer.
Where can I buy work pants for carpentry?
You can buy branded work pants for carpenters in retail stores of well-known brands, like Dickies and Caterpillar. You can also look for them in some department stores and the safety and workwear section of some DIY or home improvement stores, like Lowe's.
But the most trusted place to find work pants that will be perfect for you—from style preference to accurate sizing—is definitely on online shopping websites.
When you purchase online, you can see many more options than in any brick and mortar store. Pretty much every carpenter brand you can think of is online nowadays, anyway. You can get a wider range of options and hunt for a website that offers the most suitable price and top-quality service.
You'll also have access to lots of online reviews, so you know what people are saying about the pants you're eyeing and whether they'll be worth your money.
Conclusion
I hope that with this guide, you're able to distinguish the styles of working pants you prefer over the others. Whether you opt for thick cargo pants with lots of pockets or breezy joggers is up to you.
Always trust your judgment and preference when buying the best work pants for carpenters.
As long as you have a sturdy pair of pants that lets you move around easily, you're good to go. Pair it with some work boots, a cap or helmet, and your trusty bag of tools, and you're ready for another long day of work.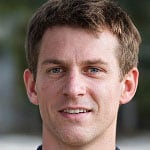 Having worked in the field of personal protective equipment for over two decades, Andrew Carnegie is a specialist in the field.
At EDC, he strives to improve performance efficiency and promote workplace safety for EDC's readers and customers. He also researches the most up-to-date equipment that has earned relevant accreditation for use in a wide range of industries and specialties.