The best freezer work gloves can help you withstand work environments with extremely cold temperatures. These include workplaces that have refrigerators and freezers around or outdoor workplaces with freezing temperatures. However, it is vital to ensure that you judge your choice for the right freezer gloves based on crucial criteria.
Ensure that your chosen pair can help you feel comfortable and warmer during the time when you are doing your job in the extreme cold. Also known as refrigerator gloves, the freezer work gloves with proper insulation can be the ultimate solution to special problems linked to working in a cold storage facility.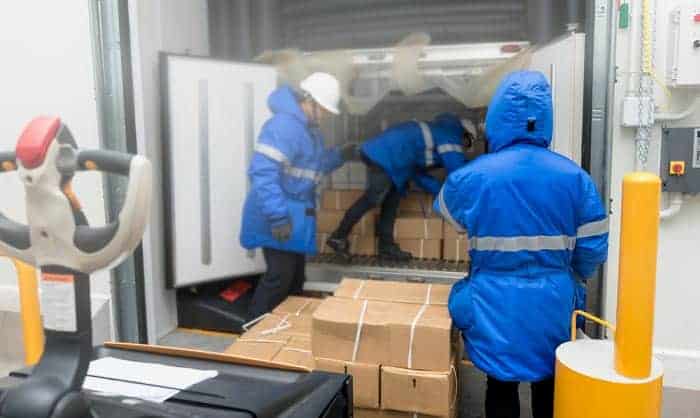 It can help you deal with the challenges linked to working in the cold. You can even expect well-insulated gloves for working in freezer to give you the ultimate protection to your hands under such challenging environments. Primarily, it can help prevent scrapes and cuts to your hands.
The insulation that it has also worked in adding warmth to your hands. Among the workers who can greatly benefit from a good pair of thermal gloves for freezer work are forklift operators, cold storage facility workers, and truck drivers. If you are one of them then knowing that you have a few choices for this type of glove can make you feel happy.
However, it is not wise to choose just any freezer glove introduced to you. It is still essential to weigh all your choices. You have to choose one, which is highly rated and can offer a heavy-duty yet lightweight and comfortable protection. The following reviews and short buying guide will be of help during the selection process.

8 Best Freezer Gloves Reviews of 2023
1. Memphis Glove N9690S Cold Weather Glove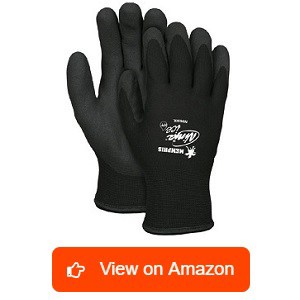 The first highly recommended freezer glove in this article is the Memphis Glove N9690S. This is a nice choice if you are in need of a thin pair of glove that is effective in making you feel warm all throughout your work hours. I noticed how effective it is in keeping my hands warm without the added bulk.
I can also prove that it works perfectly as a working glove for the cold as it is warm and water-resistant. I even discovered how it stays flexible and soft even if you are in an environment where the extreme cold is a big challenge. The coated fingertips present in this freezer work glove contribute a lot in making your fingertips dry and warm.
These are also helpful in ensuring that you can still normally use your hands with the gloves on and even in those situations when you need to handle delicate and small items. This glove also utilizes the hydropellent technology for the coated fingertips, which helps in creating a sturdy yet soft, flexible, and spongy coating.
I find this coating a huge advantage because it works in repelling liquid, thereby providing a firm grip whether it is dry or wet. It comes with an exterior shell constructed from a 15-gauge nylon material. The interior liner, on the other hand, makes use of a 7-gauge brushed acrylic material.
This combination for the interior and exterior of the glove provides the warmth required by your hand while ensuring that it does not become too bulky. Furthermore, it features an elastic cuff, which makes the glove more flexible while providing you with the kind of dexterity that your job requires.
However, the interiors are also prone to tearing.
What We Like
Thin enough that you can use it without additional bulk
Soft and flexible without losing its sturdiness
Can repel liquid while offering a firm grip
Keeps your hands warm when exposed to the extreme cold
Supplies you with the right amount of dexterity
What We Don't Like
The interiors are prone to tearing.
This flaw happens only with excessively heavy use and abuse, though. All in all, this glove does what it promises to do for those who are looking for warmth and protection for their hands.
2. Dewalt DPG737L Thermal Grip Glove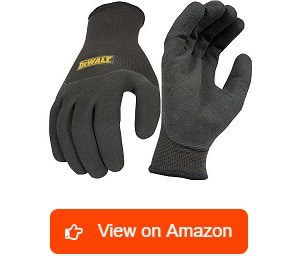 In case you are interested in high-quality thermal gloves then I suggest researching about Dewalt DPG737L Thermal Grip Glove. I am a great fan of this glove as it is made by a trusted and famous supplier of durable and functional work clothes and gears, including gloves.
Wearing this glove is a big advantage as it ensures that your hands will stay dry and warm while giving you full protection when you are in the workplace. It can, therefore, give you a lot of comforts – thanks to its brushed acrylic knit thermal lining. This liner is not only comfortable but is also effective in trapping warm air.
Another reason why this glove needs to be highlighted in this review is that it can maintain a high level of dexterity. The kind of dexterity it supplies is enough to ensure that you will not have a difficult time moving around and completing your tasks no matter how cold your work environment is.
Another advantage I discovered in this glove is its moisture-wicking ability brought on by the built-in nylon knit outer shell. It is also very safe because of the barrier it has that is known for being abrasion-resistant and wind-resistant. With this barrier, your hands will definitely stay safe during poor weather conditions.
One more thing that this glove promises is extra durability. I think that this positive quality can be achieved with the glove's well-reinforced patches. This glove is also built to be breathable.
However, some noticed that it is slightly thick and tight so you really have to choose a size that fits you comfortably.
What We Like
Extra-durable, thanks to the built-in reinforced patches
Wind- and abrasion-resistant
Boasts of its moisture-wicking ability
Effective in trapping warm air
Provides complete protection
What We Don't Like
Slightly tighter and thicker than usual
With the well-insulated and thermal nature of this glove, I can say that it is indeed an excellent solution for protecting your hands in the cold.
3. SHOWA Atlas 451S-07 Natural Rubber Glove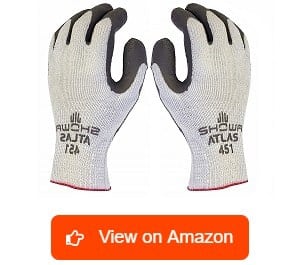 The SHOWA Atlas 451S-07 Natural Rubber Glove also continues to leave a positive impression among many winter and cold environment workers. I find it interesting to wear because it truly fulfills its promise of adding warmth to your hands each time you have to deal with the harsh, cold weather because of work.
One thing I primarily like about this glove is natural rubber construction. I find the natural rubber material favorable because of its several benefits – one of which is that it naturally fits like your second skin. It also makes an incredible choice for anyone who wishes to find a pair of glove that is comfortable to wear for a long period.
The material is also both strong and elastic while being light, so putting it on will surely be easy. It has an incredible grip whether you are working in dry and wet surfaces. You will also enjoy its firm grip on slippery objects because the grip is roughly textured. I am also fond of the glove's ergonomic design, which makes it all the more comfortable.
In terms of protection, I can't find any fault in this pair of a glove as it can really protect your hands from numerous threats, including tears, punctures, cuts, and abrasion. Furthermore, it is well-insulated and boasts of its seamless cotton thermal liner that provides a great amount of warmth.
It is also a sturdy pair of work gloves, which shows that it can really last for a long time.
The only problem I have with this is that it tends to easily get dirty. Fortunately, cleaning it up is easy, too.
What We Like
Naturally fits into your hands
Comfortable to wear for a long period
Strong and elastic construction
Firm yet comfortable grip
Offers protection against numerous threats
What We Don't Like
Tends to acquire dirt easily
The detected issue is just minor and can be quickly outweighed by all the good things that this freezer work glove from SHOWA promises.
4. Ergodyne ProFlex 817WP Reinforced Thermal Work Glove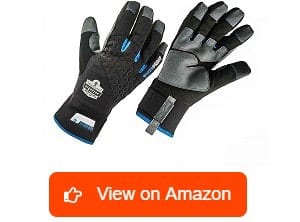 Another freezer glove that you can use in your freezing workplace is the Ergodyne ProFlex 817WP. I find joy to say that this work glove carries with it several positive benefits and strengths. One benefit is its rugged and durable construction, which can mainly be attributed to the use of only the highest quality materials.
I also discovered that the majority of the parts of this glove are ruggedly and sturdily made. It has sturdy AX suede fingertip and palm reinforcements, for instance, that are considered to be among the glove's strengths because such promotes superior grip. The presence of these reinforcements also makes it possible for the glove to resist abrasion.
Another notable strength of this thermal work glove is its superior flexibility. It is flexible enough that you can use it to handle a lot of things and tools during chilly temperatures. With that, you will not face a lot of challenges trying to complete your job even when the weather is too cold.
The superiority of this work glove is also noticeable in terms of offering protection. You will get a clear grasp of such benefit with the help of its DWR water-repellent finish and a rip-stop outer shell that can resist even the harshest weather. Both these features are also known for their durability and breathability.
It also takes pride in its great thermal protection and lightweight insulation. Furthermore, it is not bulky so rest assured that it can retain its full dexterity.
However, some wearers noticed that the stitching is not as strong as what they have initially expected.
What We Like
Rugged and durable construction
Superior grip guaranteed
Can resist abrasion
Promotes great flexibility
Highly breathable and can resist the harshest weather
What We Don't Like
Stitching is not that strong
It is still a well-made thermal and insulated freezer work glove, though, so I can prove how worthwhile it is to invest in.
5. RefrigiWear Double Insulated Glove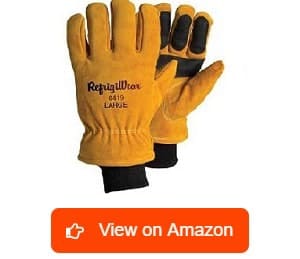 I am also very proud to include this next pair of work glove, which is the RefrigiWear Double Insulated Glove, in my top ten list. I noticed that it really fulfilled its promise of giving its wearers more than enough protection from the cold. It is also highly durable, thanks to the way it is constructed.
It has a split cowhide construction, which is also stitched using the highly sturdy Kevlar thread. With such combined materials, anyone can expect the glove to be extremely durable. In fact, it is possible for the specific parts of the glove that receive the highest amount of wear and tear to receive more protection and strength.
This can also be attributed to the PVC abrasion pads integrated into the glove's palms and fingers. I think that it is also the ultimate solution in terms of comfort and warmth as it has double foam insulation. Such insulation is also combined with a tricot fleece lining, which can make your hands feel even warmer.
It also boasts of its extended safety cuff, which also comes with heavy-duty knitting. This specific feature works in adding warmth to your wrists while also guaranteeing its safety.
However, despite its several positive points, it still carries some flaws, including being stiff at the beginning and the fact that it is not waterproof.
What We Like
Durable and protective construction
Can handle wear and tear with the Kevlar thread used in its stitching
Offers enough grip assistance, thanks to its PVC abrasion pads
Adds warmth to your hands with its double insulation
Comes with an extended safety cuff
What We Don't Like
Quite stiff at first and not waterproof
However, these minor issues are not enough to discount the greatness of this pair of freezer work glove. In fact, most wearers say that it is one of the best-performing protective gloves accessible to the public right now.
6. Superior Winter Work Glove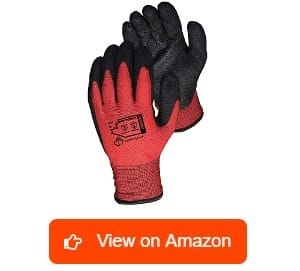 Another product that I will never think twice of recommending to possible users is the Superior Winter Work Glove. I am honestly impressed with the overall versatility of this freezer work glove.
It is because apart from being an incredible option in freezing environments and cold storage facilities, it is also safe to use these water-resistant and protective winter work gloves in construction, agriculture, utilities, and other jobs and work environments that involve getting exposed to the extreme cold and winter.
The user's comfort is also prioritized in this glove, which is why it is built to be lightweight and quick-drying. Both of these benefits lead to all-day comfort. Another promise fulfilled by this work glove is its ability to retain a strong and firm grip regardless if you are dealing with dry and wet conditions.
The grip is superior, thanks to the glove's crinkle-grip coating, which is specifically built to remain flexible no matter how cold the temperature you are facing is. In terms of insulation, this work glove does not disappoint, too. It has adequate insulation to help ensure that your hands remain warm even when you are below freezing temperatures.
Furthermore, it can resist a few safety threats and hazards, including abrasion and punctures.
However, one noticeable flaw is that the wrist cuff is prone to stretching out with heavy use.
What We Like
Versatile because it is compatible with various applications and purposes
Promotes all-day comfort with its quick-drying and lightweight nature
Promotes a strong and firm grip
Provides adequate insulation
Can resist several safety threats and hazards
What We Don't Like
The wrist cuff is vulnerable to being stretched out.
Considering how affordable this freezer work glove is, one can safely say that it is definitely a great and wise buy as it also carries several strong features and impressive benefits.
7. Vgo 3M Thinsulate C40 Lined Winter Safety Working Glove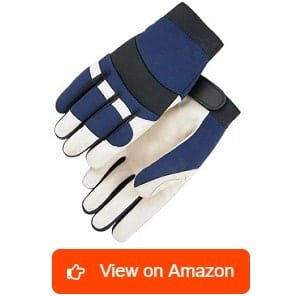 I am pretty sure that you will not also regret your decision to invest in the 3M Thinsulate C40 Lined Winter Safety Glove offered by Vgo as it has numerous strengths and benefits that continue to bring it on top. One thing that I truly love about this safety glove is its guaranteed versatility.
I find it versatile as it is perfect not only for cold storage facilities and cold environments but also for warehousing, gardening, landscaping, forestry, ranching, construction, and logistics. I am also one hundred percent satisfied with the 3M Thinsulate insulation C40 used in this working glove.
It is because the presence of this kind of insulation makes sure that your hands are fully protected from the extreme cold condition. Another benefit that I am truly happy about in this freezer work glove is its amazing breathability and dexterity. I think this is mainly due to the stretch spandex back added into this glove.
Another strength promised by this work glove is its neoprene knuckle. The presence of this feature is beneficial as it promotes ease in case you need to bend. Another reason to love this pair is that it takes pride in its ergonomic design, allowing it to fit and conform to your hands' shape in a more natural way.
In terms of disadvantages, there is only one thing that I can complain and that is it is not waterproof.
What We Like
Highly versatile and multifunctional
Provides the insulation you need to protect your hands from the cold
Promotes amazing breathability
Gives you your needed dexterity
Ergonomically designed for comfort
Despite that, all users agree that it is indeed a freezer work glove, which showcases its top-notch quality and durability, as well as its ability to provide the ultimate solution for the negative effects of cold work environments to your hands.
8. Golden Scute Hi Vis Work Glove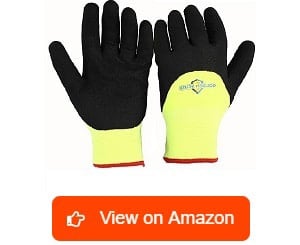 Finally, I would like to suggest checking out the high-quality and dependable Golden Scute Hi Vis Work Glove. It really delivers a great performance when used for work during the cold days. It is perfect for the freezer, cellar, icehouse operations, and for gardening, construction, and material handling during winter or cold seasons.
One thing that I instantly discovered about this work glove is that it utilizes a heavy-duty nitrile micro-foam coating. I find this coating favorable to many users because it maximizes dexterity and promotes a firm grip. Add the sandy finish of the coating and you will surely enjoy the dexterity and grip that the glove promises.
Another reason why I love this work glove is that it makes use of dual layers of fabric for the interiors. With this, I am sure that the glove will work effectively in offering adequate warmth to your hands. It also does this function with its moisture-wicking and sweat-resistant nature.
This work glove also functions without causing your fingers to lose their flexibility. This means that it will not negatively affect the way your hands and fingers naturally move, so rest assured that you can still conveniently do your job even with the gloves on. It also applies the touch-screen technology.
With this feature, you no longer have to deal with the hassle of taking the work gloves off in case you need to use your touchscreen devices.
However, similar to the product previously reviewed, this one is also not waterproof.
What We Like
Works well when used during the cold season
Offers adequate warmth
Boasts of its moisture-wicking and sweat-resistant nature
Allows you to use your touchscreen devices
Maximum dexterity and grip promoted
In terms of value for money, this Golden Scute work glove is meant to offer the highest level of satisfaction through its quality and its ability to give workers in cold working environments the specific protection they desperately need.
RefrigiWear Insulated HiVis Super Grip Glove (Outdated)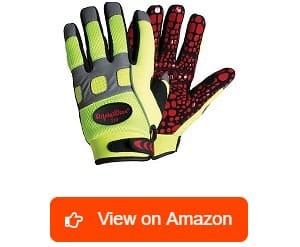 Another high-quality option that workers looking for a reliable freezer work glove has is the RefrigiWear Insulated HiVis Super Grip Glove. I super like this pair because of how functional it is as well as the primary materials used in creating it. One impressive benefit is its ability to add warmth to your hands without compromising grip and dexterity.
It features the Fiberfill plus foam insulation, which has a big role in warming your hands when it is too cold. I would also like to highlight the comfy and convenient seamless fleece lining integrated into this freezer work glove. I like this lining because it truly makes its wearer experience comfort.
I am also satisfied because this acts as a performance-type glove, which is known for providing more grip, dexterity, and control. With this capability, you no longer have to worry about dealing with extreme fatigue affecting the hands. It also acts as your hands' extension naturally when you are working.
This freezer work glove does not also disappoint users because it promotes a snug and secure fit. This is made possible with the included neoprene cuff featuring a secure Velcro closure.
However, it is bulkier than other gloves for the winter, which is a drawback.
What We Like
Guaranteed to add warmth to your hand
Uses a comfortable and convenient seamless fleece lining
Provides superior grip and control
Good dexterity promised, which also helps prevent hand fatigue
Snug and secure fit
Even if it is slightly bulky, it is still a high-quality freezer work glove, which does not sacrifice your comfort and dexterity – both of which are really significant when doing your job.
RefrigiWear Insulated Extreme Freezer Gloves (Outdated)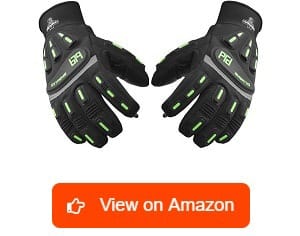 If you are fond of RefrigeWear gloves then this pair of insulated extreme freezer gloves offered by the same trusted brand may serve as your ultimate choice. I am truly happy and satisfied with this pair because of the amount of protection that it offers on different parts of my hand.
It is protective enough, especially when it comes to dealing with the impact on my back, knuckles, and fingers. Aside from being genuinely protective, this pair of glove also speaks of a high level of durability, thanks to its thumb crotch reinforced using Kevlar material.
I like the shock-absorbent pads built into this pair, too, as it is effective in preventing bruises and bangs in your fingers and palms. The pads also have strategic placements and contact points. With that, I am one hundred percent sure of its ability to keep your hands warm even if you hold cold items.
This Refrigewear glove also benefits those who wish to lessen or fully eliminate the risk of experiencing hand fatigue. It does so with the aid of its ergonomic and pre-curved fit. Furthermore, you are assured of a better grip through the silicone material used on the glove's fingers.
You can also avoid irritation from the seams with the help of its rolled fingertips.
One issue, though, is that it is slightly bulky.
What We Like
Protects different parts of your hands, including your knuckles
Prevents bangs and bruises with its shock-absorbent pads
Retains your hands' warmth even when exposed to cold items
Can prevent hand fatigue with its ergonomic and pre-curved fit
Promotes a much better grip
The complained bulkiness is not a huge issue, though, because most users still feel the comfort, durability, and protection that this glove promised.
What is a Pair of Work Gloves for Freezer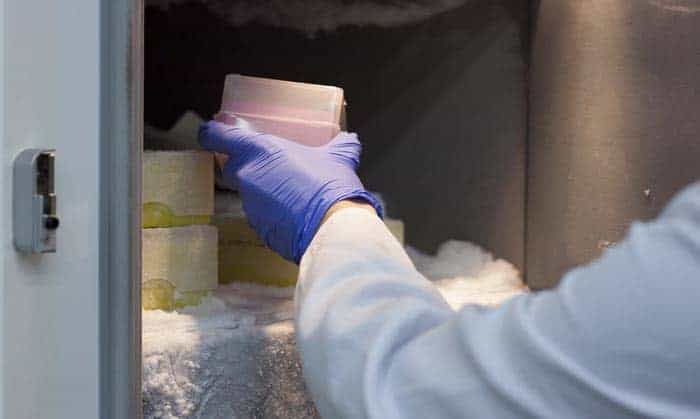 As what is indicated in its name, a pair of work gloves for freezer use is a type of protective work glove perfect for use in environments with sub-zero temperatures, such as in cold storage facilities and freezers. These gloves for sub-zero temperatures are primarily created in a way that they are durable and capable of offering the highest level of warmth to their wearers.
With the way it is manufactured, it is possible for your freezer glove to work well in cold stores and freezers, as well as in the warehousing and food production industries. It is an important component of your personal protective equipment, especially if your present job involves working with cold items or in chilled areas.
By putting on insulated freezer gloves, you will be more at ease and confident when doing your job. It can also lessen your worries about having to deal with the negative effects of extreme cold into your hands.
I also have a list of the most trusted work gloves with water-resistant for your reference. Furthermore, check our guides for the top-rated heated gloves if you are looking for a pair of gloves that can heat your hands even in a freezer.
How Does It Work
The way an extreme freezer glove functions is actually obvious. It works by providing those who decided to wear it with the ultimate protection and security that they need from the extremely chilling and cold weather. It works by offering your valuable hands with the protection they need every time you handle items in freezers and other cold storage facilities and extremely chilly environments.
You can even find freezer gloves with grip or those that are manufactured with an excellent grip so you will not experience difficulty handling a number of items no matter how cold your work environment is. During those scenarios, the glove also preserves the warmth in your hands, thereby preventing your functionality from getting impaired.
It uses most of its features to ensure that your hands will not incur any damage or injury caused by the cold. What is even more amazing about these freezer gloves is that they function by providing different levels of defense from cold conditions.
There is also an extreme freezer glove, which uses certain materials for its lining, like thermal acrylic or foam insulation, as a means of warming your hands while you are handling wet or damp items or organizing the cold storage facility.
Some also function based on the unique finger designs that make them suitable for use on tasks that require dexterous movements from your fingers. In case you need to be in the cold for a long period of time then it is also helpful to make use of the mitten-style freezer glove.
Types of Freezer Work Gloves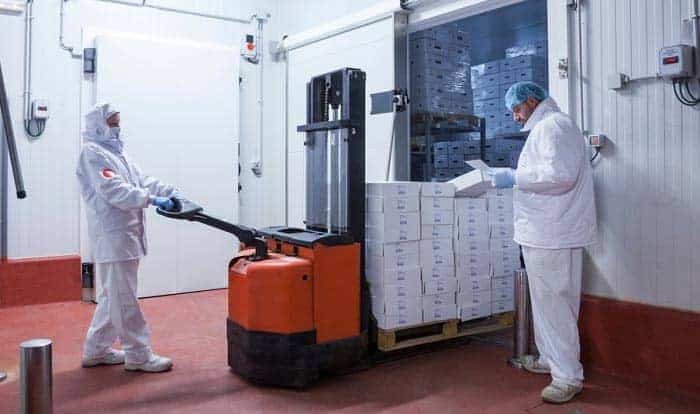 Freezer work gloves are accessible in a wide range of styles and types. The most suitable one for you will be dependent on your work environment and what you plan to use the glove for. Basically, your options based on the material can be categorized into the following:
Synthetic or man-made materials – These materials can be the solution if you are in need of a glove, which is both windproof and waterproof. They also serve their main purpose of providing a shield against the icy, snowy, and cold weather in your workplace.
What is great about most man-made materials is that they are long-lasting and sturdy. They also often feature thick insulation and can give the right amount of warmth and protection to your hands.
Leather – You can also choose leather for your freezer work glove. The leather material is even considered by many as the most dependable material for those working in the freezing cold. You will also immediately notice how great of a choice it is because of its toughness and durability.
It works by providing adequate protection and security while you are doing your job. Another thing that the leather freezer work glove can do is to offer resistance from abrasion.
It is also strong enough that your hands will receive adequate protection not only from the extreme weather and the cold but also from cuts and punctures, among many other threats and hazards. Another reason to like the leather material is that it has several varieties.
One of these is the top grain pigskin leather, which is popular because of its natural resistance to moisture, such as water and oil. Another variety is the top grain deerskin leather, which has the ability to resist the cold naturally. It also works in providing superior comfort the entire day no matter how cold your work environment is.
Polar fleece – Another type of freezer work glove you should check out is that made out of polar fleece material, which is a warm and lightweight substitute to leather. However, ensure that you do not confuse the polar fleece material with the fleece lining because the two are different.
One major difference is that polar fleece gloves are softer and denser than the standard or regular fleece. They are not as hairy as the regular ones, too. Polar fleece gloves work well for extremely cold environments because of the warmth and great protection that the material offers.
In addition to the already discussed materials for the best freezer work gloves, you can also make your choice from either polyester or nylon materials. Both these materials are known for being synthetic fabrics that work effectively in trapping heat. What is so great about them is that they can stay thin while performing their function.
This can enhance the amount of comfort you feel. Both materials are also great choices if you are looking for great heated work gloves. Aside from categorizing freezer work gloves based on the exterior materials used in constructing them, you can also make a sound choice based on the insulating materials used in lining the gloves.
Remember that different insulating materials are chosen by manufacturers so they can use these in lining work gloves and make them suitable for the winter. Most of these linings function by prioritizing how they can make your hands feel warm. Also, take note that insulation function in two ways.
The first one involves trapping air and the second one involves reflecting back the radiant heat of your body. In case you want to focus more on maintaining your warmth then go for a kind of insulation, which uses plenty of fibers.
However, if you intend to get a glove, which can provide you with more flexibility, then consider choosing an insulation material or lining with lesser amounts of fiber as this means that your hands will receive more air. One kind of insulation that you can choose is the one manufactured using foam or cotton.
It is an economical and lightweight choice. However, note that it does not supply the highest level of warmth. Despite that, the warmth it offers is already decent. It is also a great choice because it can retain your dexterity.
Another type of insulation is fleece, which is a lightweight choice, which offers more warmth than the foam or cotton insulation. What is great about fleece is that it has less bulk compared to other insulations. It does not also hinder the dexterity of your hands.
Another choice is Thinsulate, which is a breathable, machine-washable, and moisture-resistant type of insulation. One distinctive quality of Thinsulate is that it has very fine fibers, making them more effective when it comes to trapping heat.
The fineness of the fibers makes it possible for them to be packed to space as a means of reflecting back a higher amount of body heat.
Why Do You Need to Wear Freezer Gloves
A pair of high-quality freezer glove is indeed a great investment for workers whose work environments are in sub-zero temperatures. Those who work outdoors during extremely cold weather or in workplaces with cold temperatures are fully aware of how important it is to wear warm clothes and gloves.
The gloves designed for this purpose are extremely important as these can give your hands the protection they require especially once the temperature drops. It is because when this happens, it is greatly possible for your body to move blood away naturally from your own extremities.
This might result in cold, stiff, and numb hands that are extremely unpleasant to work with. The cold might cause your fingers to lose sensation or feelings. There is even a great possibility that you will lose your grip, which is dangerous if your job involves climbing a ladder.
Your lost grip might also cause you to mishandle power tools, such as chainsaws or circular saws that might put you at risk of injury. Sustained exposure to the cold is even more dangerous as this might result in frostbite. You can prevent all those risks, dangers, and issues if you wear the right freezer work gloves.
Aside from protecting you, your gloves also ensure that you will not have a difficult time adapting to changing conditions. It is also possible for you to use your gloves in keeping your hands dry and warm. What is even more impressive about most modern freezer work gloves today is that they also promote freedom of movements.
This means that your dexterity will not be negatively affected, making it possible for you to have a more convenient time working while using your hands. With this, you can increase your chance of enjoying your job and showcasing your best performance no matter how long you need to stay in the cold.
Buying Guide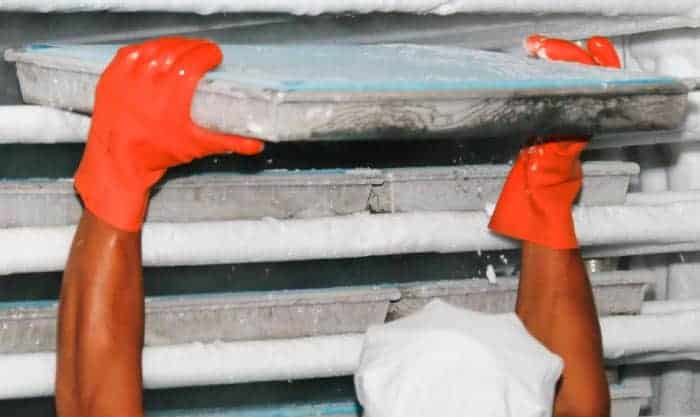 Interested in buying a great pair of freezer work glove that you can rely on? Then ensure that you make a wise and sound buying decision by researching about these factors:
Fit – One really important thing to assess during your search for a dependable work glove for freezing temperatures is the fit. Note that the way your chosen gloves fit will have a say on how comfortable, warm, and protective these are once worn. Make sure, therefore, that your choice is indeed the right size and measurement for your hands.
Ensure that your choice is not too small as this might make you feel extremely uncomfortable at work. Aside from that, a small size might hamper the ability of the gloves to warm or insulate your hands. It is because the size might compress the glove's thermal layers, causing their inability to trap air and body heat.
The freezer gloves should not also be excessively large as this poor size might also trigger a few issues. One is that they are at risk of falling or slipping from your hands, which can be both annoying and uncomfortable. In addition, bigger size than what you need is also risky and threating.
It is because this might get caught on certain items, like trees and machinery, leading to injuries and accidents. A larger freezer glove might also cause problems in producing a proper thermal barrier surrounding your hands. It is mainly because it can add some extra space that might result in your hands feeling extreme cold.
A wise tip is to go for a pair with a really snug fit and a proper size. You know that you are getting the correct one if it does not feel restrictive nor tight. It should also make your palms and fingertips comfortable. The right size also promotes convenience when moving around.
Durability – I also highly encourage to assess the level of durability of a particular freezer work glove when buying. You need a truly durable one so it can last longer and you would not have to spend too much on buying one on a constant basis. To assess the durability of a specific pair of glove, spend time checking out its exterior shell.
Your goal is to examine it and find out whether it is well-constructed. This will give you an idea about its ability to ensure a few cold seasons. One of your sturdiest or most durable choices is a glove built out of leather. It is because it is strong and durable enough that it can resist several threats and issues, like tears, abrasions, and punctures.
It can also hold up and withstand difficult conditions, such as the cold. Another material used for a heavy-duty exterior shell is polyester or nylon. This material also proves its strength by its effectiveness in resisting tearing and abrasion when accidents happen.
It is also possible to examine the durability of the shell material based on the quality of its stitching. A high-quality and good stitching can be expected to last long, allowing your gloves to stay in place when you are wearing it. One sign that the stitching is poor is if it loosens up occasionally.
The stitching of the gloves also contributes to how well they will stay or stick together. Your goal here is to examine how the parts are stitched or if these are reinforced well as this also contributes to how strong the final product is and how it can hold up to abuse and the harsh weather.
Warmth – It is also advisable to spend time checking the level of warmth provided by a specific pair of freezer work gloves before choosing. Note that one main goal of wearing this protective gear is to ensure that your hands stay warm even when working within freezing environments.
It should be able to protect your hand from potential injuries linked to cold, including skin chapping and frostbite. It can guarantee your ability to have an enjoyable time doing your job by ensuring that your hands do not become rigid or cold because of the temperature.
In this case, it would be best to go for thicker pairs of a glove as these are warmer than the thinner ones. It should be thick but still comfortable enough for the specific activities and work routines you need to do every day. There should be the right balance between functionality and warmth.
In other words, even if you need to choose a glove, which is thick enough, it should still be not too bulky in the sense that it will already make you feel extreme discomfort when holding your work tools. It should be combined with the right warmth, too.
Insulation – Find out whether a specific pair of freezer work glove is well-insulated prior to buying, too. Keep in mind that when you need to work in the cold, it is essential to improve your ability to conserve your required heat. If you conserve heat longer then you will experience more comfort at work, thereby helping you complete your job.
If you are still unfamiliar about insulation then note that it is known for being the second layer, which follows the base layer. It is important for the glove to have proper insulation as this is the key in trapping warmth taken from the first or the base layer. A well-insulated pair of a glove can prevent the trapped warmth from escaping.
With that, you have an assurance that you will feel nice and warm even if your job exposes you to the cold. While you can find several kinds of insulation layers today, it would be best to choose one, which has a quick-drying, thin, and lightweight construction.
Water-resistance – Another key factor to check is whether or not the glove is water-resistant or waterproof. Note that it is also very important to wear waterproof freezer gloves when you are working in freezing temperatures.
Your glove should have a waterproof shell or exterior so it can withstand the freezer environment or the winter season. Your work environment should have a say on the amount or level of waterproofing you need. Keep in mind that the glove's waterproof shell is available in various forms.
These include the fully coated one, the breathable back, and the palm coating. Determine what your preferences and specific needs are as this will help you decide on the amount of water-resistance and breathability that you need from your glove. Also, remember that work gloves that are fully waterproofed have less breathability.
However, you might need such level of waterproofing, especially if your job exposes you to water, ice, or snow for a long period every day. You can also find gloves that have the right balance of waterproofing and breathability. You might want to pick this one if you think that you need both qualities.
Care and Maintenance
Proper care is essential for your freezer work glove so it will continue to function effectively. Clean, check, and test it regularly so you can figure out whether there are already signs of damage. If there are, then you should replace it right away. When it comes to cleaning, avoid using oils, chemicals, and other products based on petroleum.
Make sure to use a bleach-free and mild detergent and tap water when trying to cleanse the freezer glove and get rid of contaminants and debris. Use a clean cloth in drying them in a gentle manner afterward. Proper storage is also part of its regular care and maintenance.
You need to store your freezer gloves at the right place to prevent them from getting exposed to UV rays, heat, and pressure from some items that might be damaging to their construction. Before storing, ensure that they are completely dry and clean.
Store the glove in a dark and cool place, which is far from sources of heat and chemicals. In case you decide to store it in a container or bag together with other items, make sure that you do not pile anything on top of it. This is to ensure that you do not push the glove out of shape.
Frequently Asked Questions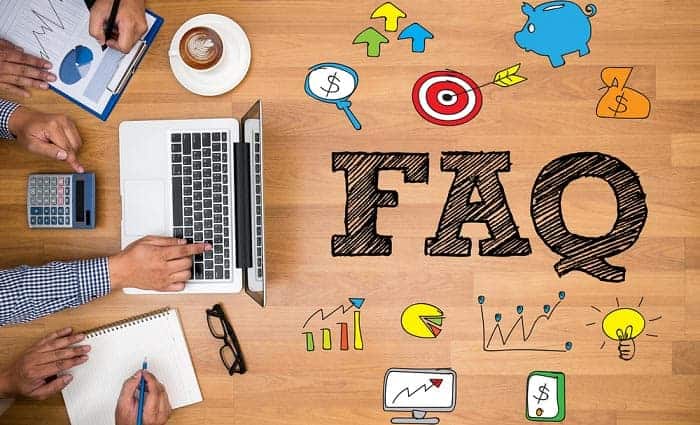 What are freezer gloves made of?
Freezer gloves actually come with a few components. One of these is its exterior or outer shell that should be made using a sturdy yet comfortable material. A common choice for the exterior is leather because of its rigid and solid structure, which does not compromise comfort.
Other components of the freezer gloves include their base layer, insulation, and waterproof and moisture-wicking features. Some freezer gloves also have padding to make sure that the wearers feel completely comfortable at work.
When are freezer work gloves required?
Freezer work gloves are required in workplaces that have temperatures that are below freezing points. This is a requirement for workers who work outdoors during the winter or in places where the temperature is extremely cold. It is also a requirement for workers who are part of industries that use large storage freezer facilities.
These are used as part of the workers' personal protective equipment. Aside from protecting the hands from the harsh effects of the extreme cold, this important part of your body will also feel comfortable and warm while ensuring that they do not sweat out inside.
Are freezer gloves waterproof and insulated?
Yes, most freezer gloves are both waterproof and insulated. It is mainly because cold work environments require protective gears that are properly insulated while also being waterproof.
This is the main reason why the buying guide section in this article included water-resistance and insulation as part of the things to check out when searching for a good pair of freezer gloves. You can refer to the buying guide section in this article to determine how you should assess the glove's water-resistance and insulation.
How to choose the right size?
If you wish to buy the correct size of freezer work gloves then note that the ultimate choice all boils down to finding the one that can give you a truly snug fit. The fit should not be restrictive and tight. Another sign that you are getting the correct size is if your fingertips properly fit the end of the fingertips of your chosen glove.
However, it should not press excessively at the end nor leave excessive amounts of extra space. Once you have the right feel on your fingertips when wearing the glove, the next thing you should check is the palm area, which should be the correct size or measurement for your hand.
In most cases, freezer work gloves designed for men come with larger palm areas than the ones designed for women. That said, continue reminding yourself that people have different hand sizes so it is crucial to try gloves of similar sizes made by various manufacturers.
Finding the correct size of freezer work glove is also possible by assessing the wrist. It is because the wrist area is a crucial factor you should consider when sizing the glove. What you should check is if your chosen pair is large enough in the sense that it ends up on your own wrist.
However, it should also be long in the sense that it goes up to your arm or end at the back of your hands. There should also be a snug fit in the area surrounding your wrist. Another aspect you should examine when searching for the correct size and fit for you is dexterity.
Make sure that your chosen size does not affect your dexterity in any way. This means that you should still be capable of picking up and manipulating certain objects without dealing with issues associated with how the gloves fit. Facing difficulties doing the mentioned things that show dexterity is a sign that the glove is not the correct size.
Where do I buy freezer gloves?
Hardware and workwear stores usually sell gloves for working in a freezer or any cold conditions.
If you live in a tropical climate but work in a warehouse freezer, you may have a difficult time looking for deep freezer gloves since there won't be a lot of choices in the local shops. In this case, you can go online shopping.
You can easily find various brands selling freezer work gloves just by going to Google. If you search specific keywords like "heated freezer gloves" or "gloves for stocking frozen food," you will find suggestions on different e-commerce sites and apps. You can even look for specialized items like women's freezer gloves.
Understandably, most workers hesitate to buy protective equipment online because there is no way to check the item before shipping. Besides, it's quite a hassle to ship back the defective warehouse freezer gloves and wait for a new one.
My advice is to read reviews or Reddit forums to get an idea of the product's quality.
What is the warranty?
Each brand provides different post-sales services for extreme freezer gloves. Before you buy, take the time to read and understand the terms. If you have questions, ask the salesperson for clarification so you don't run into problems once you need to use the warranty.
Some manufacturers offer a lifetime warranty but do not cover damages to the customer's errors or regular wear and tear. Often, the customer's mishandling of the product can void the warranty.
Other brands set a limit to the period of warranty, which varies from a couple of days to a year or two. Your location may also not be covered by the foreign brand's jurisdiction.
Even if you buy a pair of gloves for working in a cooler from an e-commerce app, the item might only offer repairs in service centers in specific countries. If your location is not on their list, it can be a problem.
Conclusion
The best freezer work gloves are truly great investments because of their performance in offering a high level of hand protection. They also aim to make you perform your job in a more confident and comfortable manner. You will feel protected when handling items and working on tools in a cold storage facility or work environment.
Furthermore, your chosen gloves can also give you a good grip while providing the right warmth to your hands. This can prevent the extremely cold weather from impairing your functionality and work performance.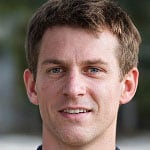 Having worked in the field of personal protective equipment for over two decades, Andrew Carnegie is a specialist in the field.
At EDC, he strives to improve performance efficiency and promote workplace safety for EDC's readers and customers. He also researches the most up-to-date equipment that has earned relevant accreditation for use in a wide range of industries and specialties.