Safety gears and protective equipment, like the best face shield, are vital especially if you are a worker who performs your job in a compromising or dangerous work environment. This involves work environments that can put you at risk of dealing with safety hazards that can harm any part of your face.
In numerous instances, a lot of people ignore the significance of their safety, causing them to end up getting scarred or injured for life. This should not be the case for you. All it takes to prevent that from happening is to invest in complete personal protective equipment (PPE) and ensure that you try wearing them in the workplace all the time.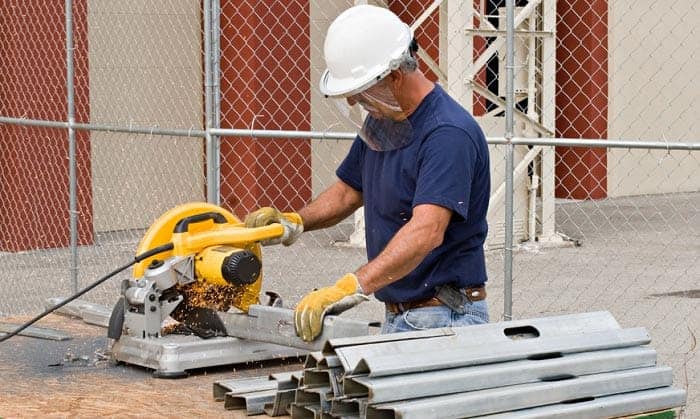 A good protective face shield is definitely an essential addition to your safety gears collection. This is even more helpful if your job involves cutting and grinding, among many other tough tasks. A good safety face shield can protect your eyes and entire face from harmful objects, including those that are flying as well as debris and chemical spills.
In most cases, this shield features a transparent visor designed to give you clear visibility, making it convenient for you to work while keeping your entire face fully protected from possible damages.
If you are serious about getting complete face protection while at work then make it a point to check out different types and versions of safety face mask or shield. You can begin by learning more about our top ten face shields reviewed in this article.
Best Face Shield Reviews of 2022
1. Uvex Bionic Face Shield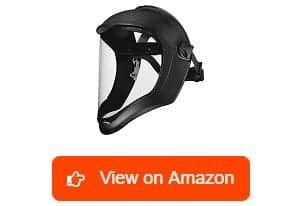 One amazing product that tops the list of many who are shopping for dependable face safety shield is the Uvex Bionic Face Shield. I find pleasure in say that this specific safety shield for the face satisfies the demands of many to enjoy a custom and proper fit. It is mainly because it supports a customized fit through its dual-position option.
With that, you can get a custom fit that perfectly suits whatever working angle or task you are currently exposed to. It does not also discourage users in terms of comfort because of its ergonomic style. It even boasts of its balanced and lightweight construction, giving you the comfort and satisfaction you need for prolonged use.
I like the inclusion of the tough and strong clear polycarbonate visor, too. It is because I instantly discovered how it offers the best protection from chemical splashes and flying debris in your work area. I am also pleased with the anti-fog hard coating used in this shield because this promotes clarity of vision.
Furthermore, it boasts of a full-face shield design. In my opinion, this is one of the item's strengths as it provides full coverage as far as protection is concerned. It can protect your chin and extend it up to the top of your head.
I am also fond of its dielectric construction, which guarantees safety when worn in electrical work environments.
However, some wearers find this Uvex face shield quite heavy.
What We Like
Custom and proper fit guaranteed
Features a tough and strong clear polycarbonate visor for ultimate protection
Integrates an anti-fog coating to guarantee clarity of vision
Offers complete protection coverage through its full-face design
Safe to use in electrical work environments
Still, I can confirm that this shield is an outstanding buy because it is tough, offers full protection, and offers most things you need from a protective face shield, including faceplate clarity, adjustable fittings, and extreme comfort.
2. Sellstrom S30120 All-Purpose Face Shield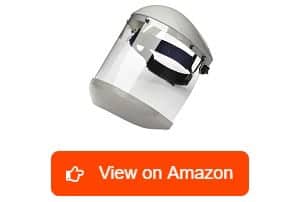 Whether you are in search of the best face shield for grinding, welding, or for any other task and purpose, the Sellstrom S30120 All-Purpose Face Shield from the brand's Advantage Series can be of valuable help to you. It is actually labeled as an all-purpose face shield, which means that it is safe to use in the majority of possible uses and applications.
I think one reason why this Sellstrom face shield is such a bestseller nowadays is its ability to provide superior comfort and complete protection to the head. I think the ABS plastic molded crown, which is truly lightweight, is one reason behind this amazing benefit.
It is also a versatile piece of face shield as you will find it suitable for a wide range of jobs and tasks both at home and in the workplace. Among the applications where this face shield thrives include construction, oil and gas, manufacturing, lawn and garden, metal fabrication, and DIY tasks.
This specific face shield also utilizes a universal bracken pin pattern, which is appropriate for universal window shields, like North, Safety Works, and Jackson. A clear polycarbonate shield also comes along with it, which is known to offer maximum protection against impact as well as impressive optical clarity.
However, I found out that it fogs up a bit, especially when used during those calm days without wind.
What We Like
Highly versatile since you can use it both at home and at work
Offers maximum protection from a wide range of hazards
Assures users of superior comfort
Lightweight and easy to wear
Impressive optical clarity
With its superior comfort and maximum protection from flying debris, chemical splashes, dust, and any other safety hazards both at home and in the workplace, this all-purpose face shield from Sellstrom is surely going to be one of the soundest investment you can make for your personal safety.
3. 3M H8A Ratchet Headgear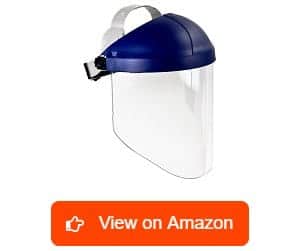 I am sure that you will also feel satisfied if you choose any of the 3M face shield products currently offered by the brand. One of the brand's most popular and bestselling face shields is the 3M Ratchet Headgear H8A. I find this piece of protective equipment promising because it tends to deliver what it genuinely promises to offer its wearers.
It is actually a safety system combining a high-quality headgear and a face shield. This clear and molded face shield is impressive with its incredible ability to offer high impact protection. Aside from performing well as a welding face shield, you also have the chance to utilize it for other purposes and applications, including drilling, sanding, riveting, power fastening, machining, grinding, chipping, and sawing.
I am fond of this product because it provides sturdy face and head protection to those who work in various industries, like utilities, metalworking, and woodworking. I am also very glad that this 3M face shield and headgear in one is equipped with a 5-position crown strap.
Combine that with the up to 13 position ratchet suspensions and I am sure that you will be able to enjoy the freedom to customize it based on what you feel is most comfortable. The polycarbonate material used in this face shield is also a big advantage because it is famous for being tough and sturdy.
However, just like the Sellstrom S30120, this 3M face shield also tends to fog slightly although the case is tolerable.
What We Like
Combines a headgear and face shield in one, making it convenient
Provides face and head protection in a wide range of industries
Customizable based on your comfort
Tough and sturdy polycarbonate plays a role in its construction
Offers high impact and safety hazard protection
Despite that, it carries plenty of incredible features and benefits that make this 3M face shield one of the most unbeatable personal protective gears in the market today.
4. TR Industrial TR88011 Safety Helmet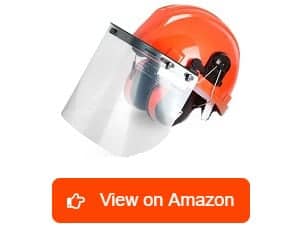 Another amazing product that offers full protection to your face is the TR Industrial TR88011 Safety Helmet. It is an incredible product to invest in as it has most, if not all, of the things required to protect your face and head. These include the safety helmet, plastic visor, mesh visor, and earmuffs, making it a 5-in-1 protective gear.
With the numerous protective features built into this safety helmet, I can safely assume that it is capable of offering dynamic protection for all kinds of job and task. In fact, it offers maximum protection when used around brush cutters, trimmers, and chainsaws. It also works well if you are involved in forestry jobs.
I am also pleased with the fact that this safety helmet is built in a way that it has a firm and secure fit on your head. It is also equipped with a user-friendly dial knob, which you can easily use in adjusting the helmet's circumference depending on what your preference or comfort level is.
I like how lightweight this TR Industrial safety helmet is. It also takes pride in its interchangeable plastic and mesh visors that effectively shield your head from debris and other harsh elements.
Furthermore, I greatly appreciate its user-friendly adjustable fit system since it retains the proper positioning of the helmet to your head.
However, I do not suggest using it for extremely heavy uses as some of its coordinating components are not that sturdy.
What We Like
Works as a 5-in-1 protective gear
Offers maximum protection when used in forestry jobs
Firm and secure fit
The circumference can be adjusted based on your comfort
Lightweight and easy to adjust
What We Don't Like
Not perfect for extremely heavy uses (just lighter ones)
Offered at an affordable price, this nicely designed safety helmet is guaranteed to give you your money's worth once you begin using it and enjoying the maximum protection and comfort it offers.
5. 3M 90028-80025 Face Shield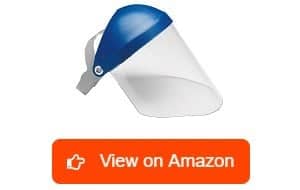 Another face shield from 3M that you should spend time checking out is the 3M 90028-80025 Face Shield. It is actually one of the brand's professional face shields so I noticed that it is well-structured with most of the necessary features in the correct place. It is built to offer convenience and comfort while remaining functional and protective.
What I am fond of about this 3M professional face shield is that it is flexible, making it compatible for professionals, DIY users, and those who are planning to wear it at home for their daily tasks. It can keep a wide range of users safe from harm that might impact their face regardless of where they decide to use it.
Basically, it is built to protect both the face and eyes from chemical hazards and extreme impact. It can even prevent flying debris from getting into your face. I am impressed with the brand's patented attachment system as well as its sturdy window made of polycarbonate.
Both features are known to be resistant to impact over various temperatures. The polycarbonate material used in the face shield also plays a major role in maximizing its strength and durability. I also specifically like the custom and secure fit delivered by this face shield.
This is made possible with the help of its pin-lock system, which promotes ease when it comes to making adjustments. I would also like to highlight the maximum visibility without any restrictions that it provides.
One issue I have with this 3M face shield, though, is that its front part is quite heavy, requiring tight adjustments to make it more comfortable and level.
What We Like
Versatile as it works for both professionals and DIY users
Delivers maximum protection to the face and eyes
Uses polycarbonate material, boosting the strength of the face shield
Impact-resistant
Promises a custom and secure fit
What We Don't Like
The front part is quite heavy
Still, it is one of the soundest protective gear investments that you can make because it is well-constructed and delivers the best performance as far as keeping its wearers protected is concerned.
6. Zenport FS825 Face Shield
I also encourage workers to check out the Zenport FS825 Face Shield. This is an amazing protective gear as it truly shields your face from harsh elements and safety hazards, such as flying wood chips by those who are into chainsawing and woodcutting. It meets the demands and preferences of many workers, especially landscapers.
I find the use of the mesh material for the visor so clever because it contributes a lot to improving ventilation. It is breathable enough, allowing your face to stay cool inside the shield while working. It supplies your face with full protection coverage, making it useful for various jobs, especially light-duty ones.
I am also happy to announce that some important parts of this face shield are adjustable. The headgear headband, for instance, is one of those parts that you can conveniently and easily adjust, promoting a good, comfortable, and secure fit. It also boasts of its adjustable tension designed to hold the steel mesh shield.
I am amazed by the quality of the mesh screen, too, as well as its ability to function without extremely darkening your view. With its Z87 label, I am also one hundred percent sure that it complies with the ANSI standards when it comes to face and eye protection.
One thing I do not like so much about this face shield, though, is that cleaning up the screen is a bit of a hassle.
What We Like
Meets the demands of most workers in terms of face protection
Breathable and well-ventilated mesh used for the visor
Easy to adjust for comfort
Promotes a good and secure fit
Complies with ANSI's safety standards
What We Don't Like
The screen is quite difficult to clean up
It is easy to ignore that minor flaw, though, especially once you discover how amazing its performance is and how well it can make you feel protected.
7. Sellstrom S32010 Anti-Fog Face Shield
Another protective gear that continues to impress me is the Sellstrom S32010 Black Crown Anti-Fog Face Shield. There are so many things that I can promise users that they can look forward to about this anti-fog face shield. One of these is its lightweight structure that ensures hassle-free use.
Pair this lightness with its soft and user-friendly temple band and you will surely be able to enjoy superior comfort and 24-hour protection and wearability. Another notable fact about this shield is that it caters to the needs and requirements of various workers needing face protection solutions.
In fact, it serves a number of industries and applications, including but not limited to, food processing, metal fabrication, shipyards, refineries, DIY tasks, construction, and railroads. It actually comes in a convenient and flexible system, which lets you deal with various brazing, cutting, and grinding operations in just a single face shield.
I am happy that this face shield also makes use of the clear polycarbonate material for its construction as it makes it strong and durable. This material is molded to your natural shape. There is also an anti-fog feature, which prevents fog from forming and offers you incredible optical clarity regardless of the application you use it to.
I can also say that this face shield offers utmost comfort because it is designed in a way that it naturally curves in order to fit securely your facial contours. This is also a big help in giving you better protection against flying debris, splashes, and other harmful particles and elements.
However, you may experience some problems keeping it securely in its place because there is only one plastic pin that you can use for it.
What We Like
Hassle-free and lightweight structure
Offers 24-hour protection and wearability considering how comfortable it is
Works for a wide range of industries, providing its flexibility
Strong and durable polycarbonate material used in its construction
Boasts of an anti-fog feature
What We Don't Like
Comes with only a single plastic pin for securing it in place
Overall, this anti-fog face shield makes a sound and wise choice since it is well-made and prioritizes your safety and comfort over other less significant things.
8. Safety Works Headgear and Face Shield
If you are searching for a headgear and face shield in one then I highly suggest going for this specific product offered by Safety Works. This specific brand's adjustable headgear and face shield in one offers maximum protection for your eyes, face, and crown, especially if you are using it for lawn, garden, and grinding applications.
I can vouch for the clarity of vision delivered by this shield's crystal clear visor. This means that your visibility will never be hampered in any way once you begin using it at work. This can help lower the risk of the shield drastically affecting your work performance.
What I like even more about the built-in visor is that you can easily attach or connect it to the frame through the cam locks. It is pretty simple without any complications, preventing you from dealing with a lot of trouble when using and setting it up. I am impressed with its ability to offer protection against high and general impact.
I am also glad that this shield is manufactured with a ratchet suspension as I find this extremely useful in adjusting it. This suspension is even equipped with a foam-cushioned forehead pad, promoting comfort in the area. You can also use the built-in adjustment knob for the ratchet to lock and retain the position of the shield.
This assures users of a more secure positioning and fit.
One issue, though, is that it is heavier than what I expected.
What We Like
Protects your eyes, face, and crown
Appropriate to use in the lawn, garden, and any grinding applications
Promotes clarity of vision
Comes with cam locks that you can use to attach or connect the visor to the frame
Easy to adjust and retain in position
With how well this face shield is engineered and structured, I am quite sure that it provides real value for its price so it surely is a nice and safe protective gear to buy.
9. US Forge 99111 Full Face Grinding Shield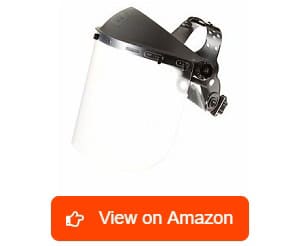 Another face shield guaranteed to keep your face completely secured and protected from harm when doing certain tasks is the US Forge 99111 Full Face Grinding Shield. One benefit of this face shield is that whether you are cutting, grinding, or doing any other task, the protection it offers for the face and eyes is known to be superior.
Primarily constructed using the high-quality and sturdy poly-type molded plastic, I am quite sure that it can serve its intended purpose for quite an extended period of time. The shield is clear, which, I think, helps ensure that you will not face problems in terms of visibility.
The shield is lightweight, too. The fact that it is light impresses me because this promotes ease in wearing it, taking it off, and ensuring that it stays in place. Another advantage of this shield is the ease of adjustment. You will not experience problems adjusting it to suit all head sizes.
It tends to adjust well based on what will make you feel comfortable. One more advantage is that it is inexpensive. It is easy to use and put together while giving you the promised protection.
A downside linked to this shield, though, is that it has poor packaging.
What We Like
Clear shield, preventing any issues with visibility
Lightweight
Easy to adjust based on your comfort and the size of your head
Comfortable to wear
Inexpensive
This flaw does not affect the overall performance of the shield, though. In fact, you will be amazed by how well it performs in the protection and comfort department.
10. Bio-Mask Face Shield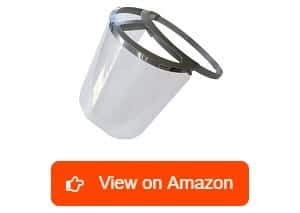 The last product I will suggest to those who need ultimate protection to the head and face is the Bio-Mask Face Shield. I am super amazed by how advanced this face shield system is. In fact, it acts superior as far as performance and protection are concerned. It is because of the complete coverage it offers to all parts of your face.
It has most of the things required to make it as superbly protective as possible. There is a reusable frame, which makes it a more valuable investment. The disposable lens added to the shield is also quick and easy to change. I even find this functional, economical, and comfortable.
The protection coverage it offers is actually complete with splatter and spray being just two out of the numerous hazards it can shield your face and head from. It even comes with a visor shield on top, making it all the more protective. In terms of fit, you will not also have something to complain about in this shield.
It is because it has a customizable and adjustable band, which is known for making the fit more comfortable and superior. I am also happy and satisfied with how light this shield is. Weighing below an ounce, I am sure you will be able to wear it without facing issues in terms of your movement and performance.
Some users, however, say that the shield is thinner than they expected. Luckily, this thinness does not affect its performance, especially its level of protection, at all.
What We Like
Customizable and adjustable, promoting a superior and comfortable fit
Lightweight
Complete protection coverage guaranteed
Easy and quick to change disposable lens
Inexpensive
What We Don't Like
Thinner shield than what some users expected
Overall, it is a great personal protective equipment, which can give you the protection you are hoping for while being accessible at a low price.
What is a Pair of Face Shield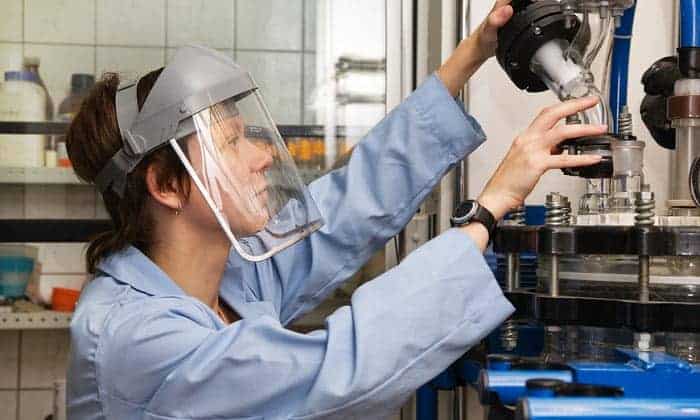 A face shield refers to protective gear or device, which is primarily used in offering protection to your face, whether just a part of it or the whole face, from safety hazards, including road debris, flying objects, and chemical splashes. It is also meant to protect your face from infectious materials, particularly those in the laboratory and medical environments.
It contributes a lot in making your entire personal protective equipment (PPE) work at its best. Most workers are already aware of how important the added protection provided by the face shield is. This protective item works in giving you protection without hindering your mobility and visibility.
You can often see that this shield is used in metalworking, grinding, cutting machinery, welding, and utility applications. With its incredible protection, you can even find the best face shield for woodworking as well as for other industries that require workers to wear something that protects their face.
How Does It Work
A face shield usually works based on the way it is designed. As mentioned earlier, it is manufactured and designed in a way that it protects your head. The face shield comes with a design, which covers your whole face, giving you utmost protection. An adjustable band is also built into the shield to secure it around or over your head.
One of the major functions of the face shield is to serve as protective gear in medical industries and applications. The goal of this protective equipment from the mentioned industry is to protect your eyes and face from splashes and splatters of bio-hazardous fluids.
If you get the full face shield then expect it to work by covering your entire face, giving it complete protection. You can also pick a mid-face shield, which works by covering only your nose and eyes. However, expect the two – the full-face and the mid-face shield – to wrap the areas surrounding the sides of your face to offer peripheral protection.
Some face shields also come with a metal coating or a tint, which allows it to work even better when it comes to protecting you from heat. It would be best to use this item only as additional protection. If possible, use it together with safety goggles and glasses so your entire get-up will definitely save you from potential harm at work.
Types of Face Shields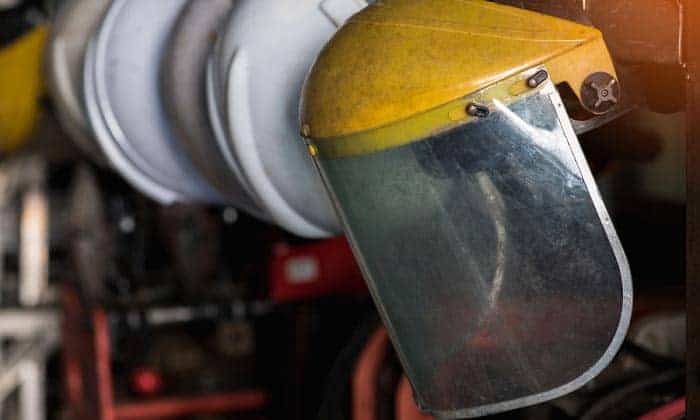 As a vital part of your overall protection, it no longer comes as a surprise to see face shields being available in different types. In most cases, face shields are categorized based on the materials utilized in them. These are:
Polycarbonate – A face shield made of polycarbonate is beneficial because of its great heat- and impact-resistance. However, note that it is not that resistant to chemicals. The good news is that modern polycarbonate face shields today are built with coatings and thickness that improve their chemical-resistance a bit.
If you are worried about UV then note that you can find polycarbonate shields that feature a UV filter to protect you from it. This variant can often be distinguished with a letter "U" in its markings. If the mark is U6 then it indicates that it has the highest level of UV protection available for that specific variant or category.
Propionate – Another popular material used in a full face shield is propionate. What is remarkable about this material is that it keeps your face protected from chemical splashes.
In most cases, the majority of propionate safety face mask or face shield options do not adhere to certain impact requirements. However, you can still find some of them with enough thickness to meet the standards and requirements, especially the Z87+.
Mesh – In case you need to work in a humid environment or a place that requires plenty of ventilation then I suggest going for a face shield visor constructed out of mesh material. It offers comfort and enough ventilation but note that it does not also have a lot of protection against UV rays, chemicals, and impact.
Acetate – Another material frequently used in manufacturing a face shield is acetate. One advantage of it is that it has high resistance to chemicals and scratches. However, it also sacrifices visibility a bit. In addition, it is quite costly and is not that resistant against impact.
Apart from the materials, face shields can also be categorized based on their design and the kind of protection they offer. For instance, you can find those that feature side protection.
A face shield, which features side protection can actually be expected to make you feel protected from lateral hazards. Having enough side protection is crucial, especially if your work environment is surrounded by radiation hazards and liquid splashes.
You can also choose the Google-style face shield. This is an excellent choice if you want to receive adequate face protection each time you work in clean rooms, or in mining, construction, and metal processing, among many others. It actually appears as a combination of a face shield and removable goggle.
One advantage of this is that you can easily replace the goggle in case of scratches or damages. You can also easily utilize it in a laboratory since it fits closely into your face. You can also go for the headgear type. This comes in the form of a face shield that you can typically wear with headgear or mount into a hard hat.
If you choose this type, make sure to factor in the kind of environment you are exposed to. Pick the most suitable headgear for that environment. Some manufacturers even offer adapters that you can use to mount the shield into a hard hat.
You can also pick between the lift-front and the removable face shield designs. Go for the removable design if you do not want to deal with problems replacing it in the long run. The lift-front style, on the other hand, is also a good choice because you can raise and lower it quickly based on what your present task calls for.
Why Do You Need to Wear a Face Shield
A face shield always serves as a valuable piece of protective equipment for the face. Keep in mind that your face is a vulnerable part of your body. Any damage affecting the face can also cause damage to your nose, mouth, eyes, and any other sensitive body part or organ.
With that in mind, it is crucial to wear a high-quality and clear face shield each time you need to do hazardous tasks or work with harsh chemicals and substances. One thing that makes the face shield truly important is that it keeps your face protected from flying objects and debris.
It is even more crucial, especially if you work in an area where you are exposed to fire hazards, chemical fumes and flying debris and objects. It is because these elements are at risk of causing irreversible facial lacerations and disfigurements, affecting your self-confidence and personal relationships in case you accidentally encounter them.
With the help of complete face protection offered by the shield, you will not only be protected physically but also emotionally. Keep in mind that workers who incurred facial injuries might have to deal with the negative effects of facial disfigurement.
This might cause them to experience extreme emotional trauma or the inability to go back to work. It is possible to prevent that scenario with the aid of a face shield. Among the industries that can benefit from the shield are auto and aircraft repair, factory and manufacturing work, construction, welding, forensics, and diagnostics.
Aside from providing physical protection, you might also want to wear the shield because it increases visibility. In addition, most of them are now built to be breathable and comfortable as they are now available in various sizes. With that, you can pick one that perfectly and comfortably fits you, including the shape of your face.
Buying Guide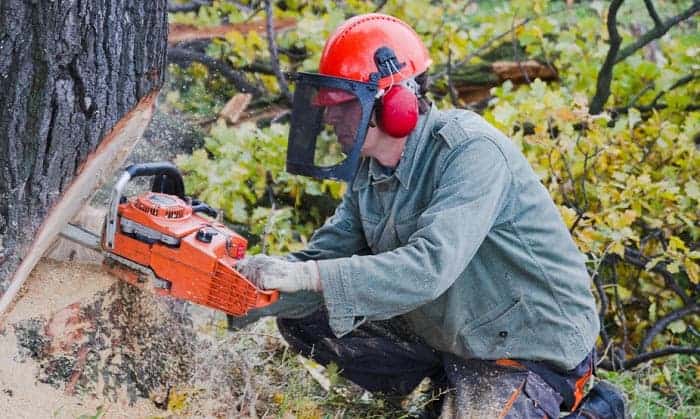 With the critical role played by a face shield in preventing occupational injuries, it is extremely helpful to buy the correct one for your specific needs. You have a higher chance of selecting a good one with the aid of these factors:
Fit and comfort – The most appropriate face shield for you is one that is comfortable enough because it fits you correctly. You need a comfortable face shield that has a proper fit to ensure that you will not be tempted to remove it.
Note that an uncomfortable fit might cause some workers to remove their face shield even if there are safety hazards around. This makes them even more prone to dealing with serious injuries. That said, it is a must to look for a face shield with a snug fit. One way to guarantee this fit is through its suspension called the headgear.
Adjustability – Another key factor that should contribute to your final selection of a face shield is the adjustability of the item. Note that in most cases, this protective equipment is something that you can adjust through a headband. This is especially true for shields in the headgear form.
In this case, the headband will be used in adjusting the protective equipment to the right circumference fit. It also often comes with a top band, which you can also use to make adjustments in order to attain the correct depth. If possible, go for one with shaped and flexible headbands as they provide a proper and more customizable fit.
Some users also discovered that it is much easier to fit the headband with the help of a ratcheting system instead of pin locks. Usually, it is necessary to set the top band once before you make adjustments on the headband. This can help you in attaining the correct setting for the depth, which is the key to getting complete stability.
The proper adjustment is necessary for wearing the face shield correctly. You know that you are wearing it correctly if it is at the center of your body, allowing you to attain optimal balance. Also, ensure that the suspension sits between one-half to one inch over your eyebrows.
Another thing to remember is that while adjustability is vital for safety shields to promote a secure and comfortable fit, you should still exercise extreme caution about extremely complicated adjustment settings and choices. Go for one without too many mechanisms and choices for adjustment.
It is because this might require you to spend a lot of time and effort fine-tuning and adjusting the fit just to wear the safety shield properly. An unbalanced depth might cause the face shield to become unstable. This might also lead to issues when performing your job since you might have a difficult time moving around.
Some workers are at risk of over-tightening the band as a means of compensating for the incorrect depth adjustment. The problem is the too tight fit might result in headaches, painful pressure points, and excessive fatigue, leading to distractions. In worse cases, they might be tempted to remove the shield, which is supposed to protect them.
That said, ensure that you look for a safety face shield with adjustment settings that are not too complex. Also, go for one with a wider headband. It should be wide enough that it can easily distribute the pressure evenly across your brow. It should also feature high-quality padding designed to offer comfort all day.
Ease of use – Check how easy it is to use the face shield prior to buying, too. If you buy one that is easy to use then it is also greatly possible for you to comply with the requirement to use it in all the kinds of the work environment.
Keep in mind that whether you use it alone or together with other PPE, the difficulty of use of the face shield might cause some workers to avoid wearing it. If the lens retention system, for instance, comes with a poor design, then you might find it challenging and difficult to install new visors.
In order to prevent difficulties wearing, mounting, or swapping the visor, it is advisable to choose quick, simple, and hassle-free attachment systems.
Type of lens – Note that while the base material used in constructing the face shield matters a lot in your buying decision, it is also crucial to study the different choices of lenses that are available for you.
You need to choose a shield with the correct type of lens for your specific environment as this will ensure that you will not have problems seeing everything at work. One common type is the clear lens, which is beneficial because it offers maximum visibility whether you are using the shield on low-light and normal conditions.
You can also go for a tinted lens. You can pick this type if you wish to avoid dealing with an excessive glare that might trigger eye strain. Another popular lens type is the shade IR, which is capable of offering protection to your eyes against IR light. This one is a usual feature in the majority of masks utilized for brazing, metal pouring, light cutting, and gas soldering.
Another great option is a face shield with a UV filter. What is good about this is that it maximizes face and eye protection and prevent UV radiation from damaging your eyes. This can prevent you from dealing with skin cancer, cataracts, and any other conditions triggered by being exposed to UV radiation.
The arc lens is also an amazing choice because it gives protection from low-level arc flashes. If your safety face shield has this lens then you can protect yourself from small fragments, molten metal, and electromagnetic energy often released when there is an electric arc.
Just ensure that you use this together with the most essential personal protective equipment. Doing this can guarantee full protection in the workplace.
Coating – It is also vital for your chosen face shield to possess the specific kind of coating that is valuable to improve the way they function. For instance, you can choose one with an anti-fog coating if you wish to avoid fogging caused by water vapor.
Another type of coating is the anti-scratch, which can make the face shield less prone to scratches. The reflective or mirrored coating is also a helpful feature in any face shield, which works in dissipating and reflecting radiant heat. This is extremely helpful if you are working in a hot environment.
Care and Maintenance
The face shield is designed in such a way that it can protect workers, like you from hazards, including hot slag, molten metals, flying debris, and chemical splashes. You need one that is appropriate for all the safety hazards surrounding your workplace. However, you also need to give it the proper care and attention to make it last longer.
One thing that you can do to take good care of the face shield is to clean it regularly. It should be clean in the sense that it does not block nor blur your vision. Among the things that you can use in cleaning your face shield are water and soap. You can also buy special cleaning products containing anti-fog chemicals.
Also, make sure to consult the cleaning directions often indicated in the face shield's package. This is crucial in cleaning your specific protective gear in the safest and most proper manner. Do not handle it roughly in the sense that scratches already appear as this might just damage vision and cause the lens to become weak.
Another important thing to remember is to store it in a dry and clean area. It should be in a place where it does not fall that easily or no one can just step on it accidentally. Check it regularly for any scratches or damages.
It should be free from anything that might distort or impair your vision and movements at work. Also, find out if it already has damages that cause the face shield to have an improper fit or to be lacking in the kind of protection you need. If any of those things happen, replace it right away.
Frequently Asked Questions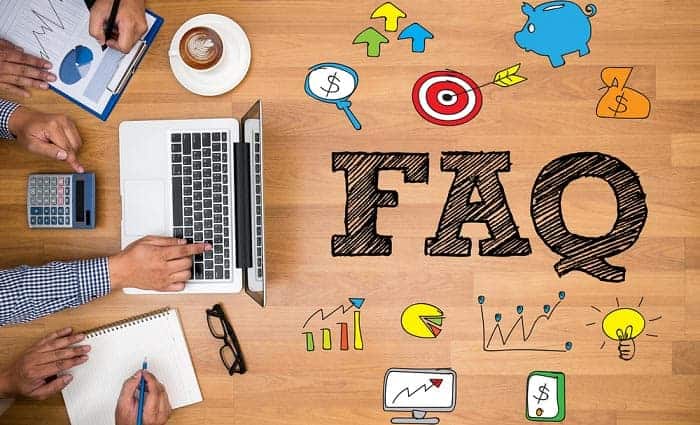 What are face shield brands?
Considering how important face shields are, it is no longer surprising to see an increase in the number of trusted manufacturers and brands of this specific personal protective equipment.
Among the brands you can trust if you are shopping for high-quality face shields are Uvex, Sellstrom, 3M, Zenport, and Biomask. These brands continue to earn positive feedback and reviews from those who were already able to use their protective equipment, especially the face shield.
Can I wear a respirator under a face shield?
Yes, you can. However, doing this might have an impact on how you can easily breathe while you are wearing the face shield. It might also affect the fit of the face shield. With that in mind, you have to check first whether those things will happen if you use both the respirator and the face shield.
Test the fit by putting on the respirator and the face shield together. This should give you an idea about how comfortable it can make you feel.
Will face shields fit over glasses?
Yes. In fact, it is advisable for most workers to use a face shield in conjunction with safety glasses. Keep in mind that while a face shield is designed to offer protection to your entire face, it still seems lacking in coverage if you do not combine it with a properly fitting safety or protective eyewear.
This is the only key to preventing injury most of the time. The safety eyewear or glasses actually help in letting air around and in your eye area. Safety goggles, on the other hand, can be fitted tightly against your face so you can gain protection from splashes and dust.
It is possible for you to wear the face shield over the safety glasses or goggles to receive maximum or further protection. Note that what you will be needing is personal protective equipment that can protect both your face and eyes from injuries.
How to keep face shields from fogging?
If you are working in an environment, which is prone to fog, then you have to learn a couple of solutions in preventing your face shield from fogging up. This is especially true if you invested in one without an anti-fog coating. If you are looking for an inexpensive solution to clear up your face shield from fog then proper ventilation can help.
Find out if there are vents available in the shield and open them up. If such a move is not yet enough, prop the face shield open a bit. You do not need to make a huge gap. Just opening it up a bit for ventilation can already help in removing the fog. Another tip is to invest in a face shield with an anti-fog feature or coating.
You can actually find one comes with a breather pointing down and fitting closely across your cheeks and nose. Just ensure to test it prior to buying. Put it on and breathe heavily. This will let you know whether its anti-fogging feature really works.
Another effective tip is to use anti-fogging cleaners and treatments when cleaning your face shield. This can prevent fog from building up. Cleaning the face shield's exterior regularly is also important.
How to wear face shields?
Properly wearing your face shield is important if you want to be able to maximize its ability to offer protection. Note that this equipment is essential in giving your eyes and face the protection they need from extreme heat, splash hazards, and flying debris, among many other dangerous hazards.
Do not forget to wear it each time you play contact sports to prevent you from harming your face accidentally. You should also wear it in case you need to work with welders and power tools. Just make sure that it is around each time you get exposed to hazardous liquids.
The best way to do it is to put it on then make adjustments on the fit. Do all the necessary adjustments until the fit becomes truly comfortable for you. Once you are contented with the fit, use the built-in straps or snaps to fasten it securely.
It is also possible for you to invest in a cloth-based face shield and wear it for protection from heavy winds and the harsh effects of the sun.
How to clean?
To clean the face shield, wash it gently using warm water and some drops of a mild dishwashing liquid. After that, allow tap water to run over it as a means of rinsing it clean. Use a soft cloth to dry it after rinsing. Make sure that the cleaning process completely removes the dust and dirt from the face shield.
When cleaning, avoid using other products aside from mild soap or dishwashing liquid, warm water, and a cotton washcloth. The shield should also be cleaned under plenty of running water as a means of preventing the formation of scratches.
Where can I buy a face shield?
What is so great about a face shield is that it seems to be easily accessible from various marketplaces and sources – both online and offline. If you want to have a more convenient shopping experience while still having a good chance of buying a high-quality face shield then you can choose to buy one online.
Among the most trusted online sources for it are Amazon, Homedepot, Walmart, and Lowes. Just make sure to study the specific kind of face shield you need as well as the most valued safety features in your workplace to buy one from the mentioned sources that can effectively meet your demands.
Conclusion
The best face shield is indeed a vital component of your overall personal protective equipment, especially if you are working in a hazardous work environment. Just make sure that you are already fully aware of what your safety requirements are and what hazards surround you every day.
With that awareness, shopping for the most appropriate safety face shield for you will be much more convenient and easier.