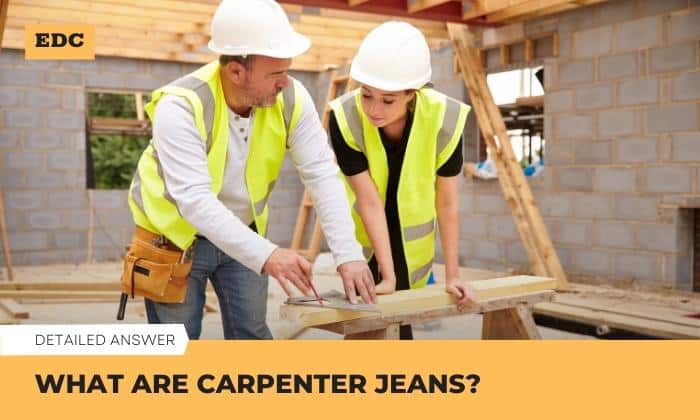 Do you have any clue regarding "what are carpenter jeans" and "when were jeans made"? In general, carpenter pants are long-standing and fashionable clothing that is featured with many extra pockets and hammer loops.
These loops and pockets are useful for carrying the necessary tools of carpenters. The jeans are normally made from denim, cotton, or canvas.
Carpenter Jeans Overview
1. Brief History
The history of jeans for carpenters dates back to the early 20th century when workers need durable, functional, yet comfortable workwear. However, it wasn't until the 1990s that carpenter jeans became popular due to the popularity of hip-hop.
Today, carpenter jeans are still a popular style of workwear and casual clothing for carpenters and tradespeople alike.
2. Features, Characteristics and Their Benefits
1, Hammer Loop Jeans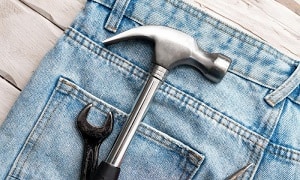 Almost all carpenter jeans are equipped with one to three hammer loops. Normally, you can find the loops on the left leg. So, what is the loop on carpenter pants for?
FYI, this carpenter loop is for keeping a hammer or other essential tools.
2, Designed With Extra Pockets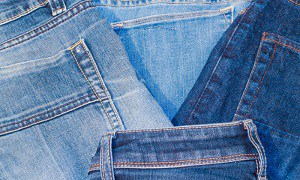 You can find carpenter jeans with many pockets on the outer thighs. Whereas most standard pants have 4 pockets, carpenter jeans usually have at least 5, although the specific number may vary from one brand to another.
The carpenter pocket is typically wide and deep to keep measuring tapes and small items. The pants also feature some mini pockets for carrying screwdrivers and homogenous tools.
3, Wider Belt Loops
A must-have feature, larger belt loops are necessary to accommodate the thick and wide belt required for keeping carpenter jeans up. Otherwise, the pants won't be able to hold heavy tools.
4, Small Metal Buttons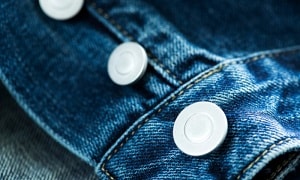 Compared to standard jeans, carpenters pants feature noticeably more rivets—the small metal buttons on the intersections of denim.
The purpose of extra rivets is to increase the durability and physical resistance of the pants. Furthermore, the additional buttons give construction workers and carpenters better protection.
5, Flexible And Loose Fit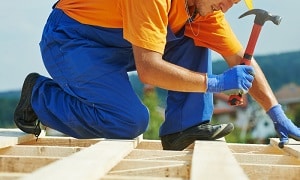 During working time, carpenters squat and move frequently, so they need to wear comfortable pairs featuring loose sizes to ensure easier movement.
6, Other Features
In order to protect users better when working in a hard environment with tough surfaces or sharp objects, manufacturers always use thicker denim to make carpenter pants.
The trouser legs are integrated with a useful boot-cut design. This characteristic allows carpenters to mix the pants with construction boots without any unconformability.
3. Types Of Carpenter Jeans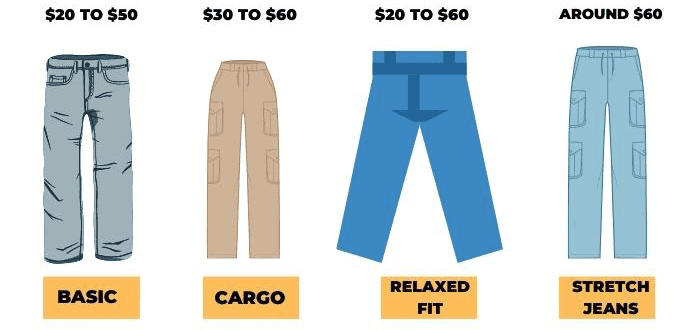 Below are the most common types of carpenter pants you'll likely come across:
Basic carpenter jeans ($20 to $50): standard and cheap pants with no extra features.
Cargo carpenter jeans ($30 to $60): pants with extra large pockets along the legs.
Relaxed fit carpenter jeans ($20 to $60): carpenter jeans with a looser fit, but not to the point of being baggy.
Carpenter stretch jeans (around $60): pants with a blend of spandex or added comfort and flexibility.
Related: Relaxed Fit vs Straight Fit
4. What Are Carpenter Jeans Made Of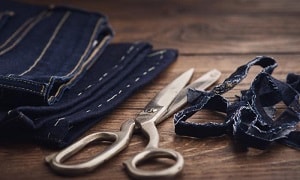 These construction work jeans are often made from blue denim with a warp-faced sewing pattern because the material is durable enough to withstand the wear and tear of heavy work environments.
To deal with particularly harsh environments, canvas might be preferable as the main material. However, its superior durability comes at the expense of breathability.
5. Top Brands For Carpenter Jeans
1, P&Co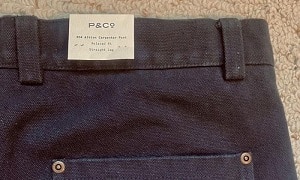 If you want to buy workwear-style clothes, P&Co is an amazing brand you shouldn't ignore. This company brings nice designs with side pockets, riveted panels, and comfortable sizes.
2, Dickies
Dickes is an excellent choice for durable work pants that won't break the bank. Dickies' carpenter pants feature polyester and triple-stitched outseams, which bring a comfortable feeling for users.
3, Carhartt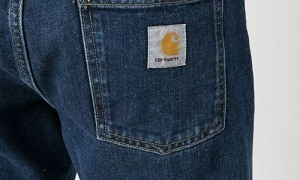 Known for its products' durability, Carhartt has provided modern and classic carpenter trousers for over one century. After all, their pants are made from high-quality, hardwearing fabric and duck cotton canvas.
4, Ralph Lauren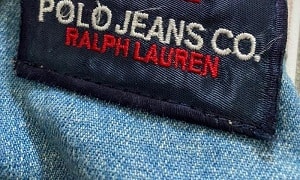 A soft and relaxed feeling is what you can find when wearing luxurious material-based Ralph Lauren's trademark carpenter pants.
Besides carpenter trousers, it delivers women's, men's, and kid's accessories and clothes to many worldwide customers.
How to Wear Carpenter Pants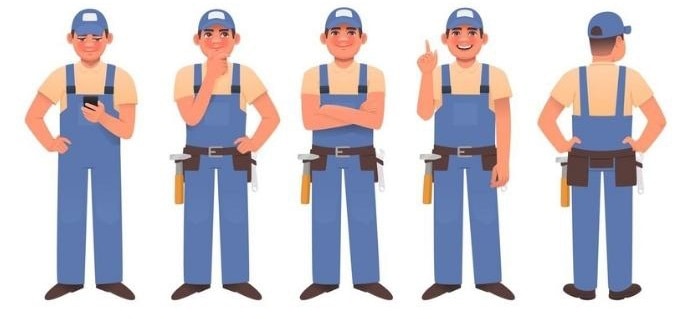 How to style up your outfits with special carpenter pants? Here are a few tips:
For a fashionable and energetic look. combine a high waist, black, and straight-cut carpenter pants with a white top and nice lace-up boots.
To achieve a more elegant look for meeting clients, mixing relaxed-fit carpenter jeans with stiletto heels and black pelerine is a must-tried option.
Wear carpenter pants with a long-sleeved T-shirt and a hoodie for 90s dad style. Alternatively, you'll look stronger with a denim jacket.
Carpenter Jeans and Other Types of Pants Comparison
Cargo pants vs jeans for carpenters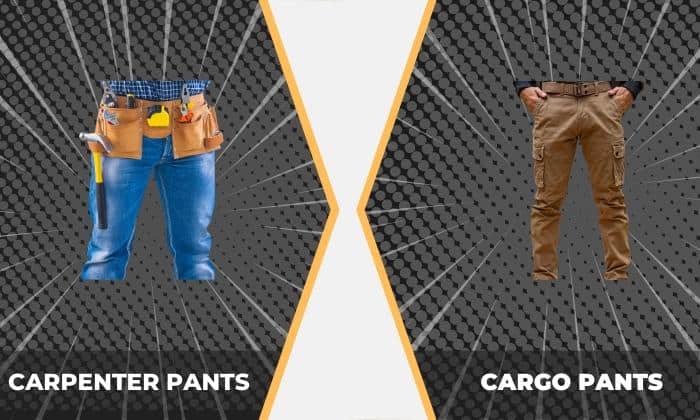 These pants are both made from durable materials that are ideal for protecting users from harsh and sharp elements. However, they have some notable differences, as shown in the table below:
Features
Carpenter Pants
Cargo Pants
Purposes
Construction works and manual labor
Outdoor and indoor activities
Design
● Hammer loop

● Smaller extra pockets

● Have extra rivets

● Bigger belt loops

● No hammer loop

● Larger extra pockets

● No rivets

● Smaller belt loops

Main material
Canvas or carpenter denim
Cotton-polyester blend
Size
Flexible and large sizes
Usually looser than carpenter jeans

Various sizes, like relaxed fit, wide leg, and slim fit
Painter pants and carpenter pants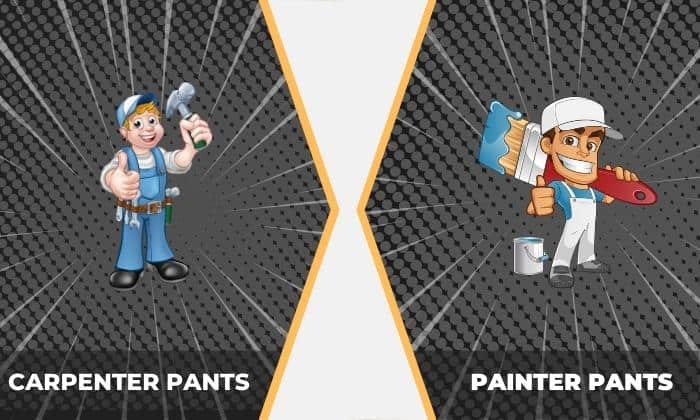 Similarly, although carpenters jeans and pants for electricians may look similar at the first glance, there are plenty of differences to be noted. Check out the table below for further details:
Features
Carpenter Pants
Painter Pants
Purposes
Use for electricians or workers
Painters
Materials
Denim or cotton
Canvas
Design
● Extra rivets

● Extra pockets

● Hammer loops

● Stitched seams, pleats

● Extra pockets

● Loops

Colors
Various colors, such as white, beige, blue, etc.
Bright colors and vivid patterns
Tips to Select the Right Carpenter Jeans
In case you are on the way to find the first pair of jeans for your wardrobe, you should pay attention to these tips.
The first thing you must keep in your mind is to select the right size. Therefore, remember to try the jeans on before making the final deal.
The carpenter jeans' color option is diverse, such as indigo, beige, or black. So, don't forget to pick your favorite shade that matches other clothes.
Choose pants with reinforced pockets and hammer loops that can withstand the weight and pressure of your carpenter tools.
Consider the material. If you prioritize durability, the canvas would be the better choice. In contrast, denim would be more suitable for people who prefer breathability.
If possible, look for pants with additional features, such as knee pads for waterproofing.
FAQs
Why are carpenter jeans so baggy?
Almost all carpenter jeans are baggy because they are designed for workers who need comfortable jeans for climbing and moving easily. Plus, baggy carpenter pants help users move quickly while bringing heavy tools.
The meaning of extra pockets on carpenter jeans?
The extra pockets are an indispensable feature on any carpenter's pants because they are necessary for workers to carry small tools and objects while working.
Are carpenter jeans still in style?
Indeed, the carpenter style is still trendy as both workwear and casual clothing. It's not hard to see why carpenter jeans are so popular. After all, they're a combination of versatility, functionality, and durability.
Conclusion
So, what are carpenter jeans? After reading this article, you should be able to give a thorough answer regarding the matter. Hopefully, you'll be able to purchase a high-quality good-quality pair thanks to the information in this post.
Finding the best carpenter pants is not complicated, but you must identify what style you want ahead of time. Finally, don't hesitate to try coming up with nice outfits with this amazing clothing.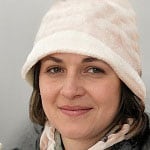 Veronica is our content editor. She is a talent in delivery. Her main work is editing and writing articles that are both informative and simple to follow. She is in charge of synthesizing our understanding of what personal protection equipment (PPE) is needed in each job, how to best apply it, and how to visualize that equipment.