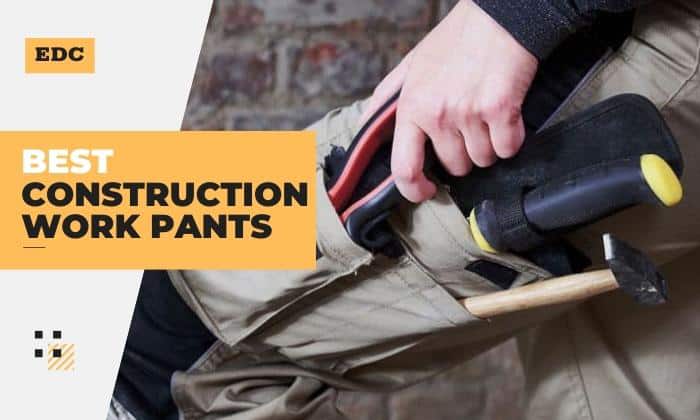 What you wear to work will affect how you perform, and this is especially true for many construction workers and carpenters. All too often, you will be exposed to the elements as you walk, operate machines, or mix cement, and ensure that everything gets done on time. Hence, you need to put some more thought into choosing the right pair of construction pants.
Here are the three main features to check at when choosing the best construction work pants:
Fit: Work pants are made in different ways to match diverse body types. The 'classic fit' is neither tight nor loose around the thighs and seat. By contrast, the "slim fit' is slimmer around the legs, which allows you to fit over work boots. "Loose fit" is baggy around the thigh area and seat. There are no rules in choosing the right fit but keep in mind that very loose pants may get caught in machines.
Fabric: Most work pants are denim, canvas, cotton duck, or fire-resistant fabrics. While they are stretchable, they may need a break-in period. By nature, denim is thicker than your ordinary fashion jeans, and some are lined with fleece to keep you warm during the winter. Cotton ducks and canvas can block the wind and do well under hot conditions.
Utility pockets and loops: Another basic feature of construction work pants is having more pockets and hammer loops. The pockets are roomier so you can store and quickly access your hammer, screwdriver, and other tools as you work. Beyond that, some trousers are designed with knee pads and other protection for sensitive areas to prevent injuries.
Each type of industrial job requires some specialized garment. For that, I curated and reviewed twelve of the most popular trousers to give you an idea of how they perform under different conditions. Also, check the "Buying Guide" if you need advice in selecting the right pants for your work.
List of Top-Tier Work Pants for Construction Reviews
1. Dickies 874 Men's Original Work Pant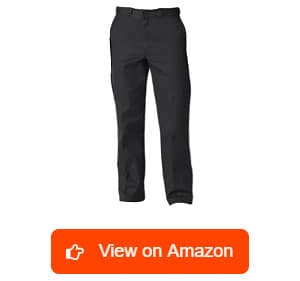 Here's another pair of versatile work pants coming your way at number four. From the messiest fieldwork to formal meetings, the design fits any activity or event. One of the reasons why they became my favorite is the fabric. Since it is resistant to wrinkling, I don't have to iron after taking the pants out of the dryer. As such, I can wear them immediately to work.
Speaking of washing, these pants are pretty low maintenance since the stains are very easy to remove. Hence, I find them appropriate for jobs at restaurants where you need to look nice but also deal with food spills from time to time. At the same time, they are durable enough for outdoor site visits. They are flexible for you to squat or bend as you inspect every part of a structure.
Apart from its durability, the construction is impeccable. For instance, the pants do not show the contours of the pockets. Meanwhile, the belt loops, as well as the hook and eye closure, are integrated sturdily yet seamlessly. Wearing them feels cool and comfy especially on a sunny day. When it comes to color options, this particular model offers more than the usual black and brown shades. The only complaint that I have is that the size runs smaller.
What We Like
Suitable for fieldwork and office job
Very easy to clean off stains
No ironing needed
Flexible enough to squat or bend over
Great for hot days
What We Don't Like
Runs smaller than most work pants
Are you a site manager who splits time between office and field? Then, these pants are perfect for you as they are both heavy-duty and dressy. On top of that, the crease-free fabric ensures that you look sharp.
2. LA Police Gear Core Cargo Work Pant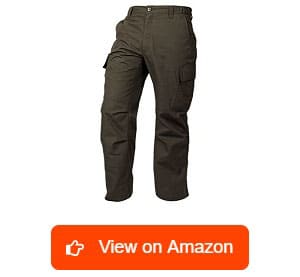 While law enforcers and first responders mostly wear these pants, they are suitable for various physically demanding jobs and leisure activities like fishing, camping, and hiking. When it comes to construction or carpentry work, these affordable trousers cover the basics. The pockets, for example, are adequate for tools and gadgets. Having angled pockets at the front also ensures that items inside do not slide off when I squat.
Meanwhile, the construction is durable enough for any outdoor work. As far as fitting is concerned, the pants are true to size. Thanks to the elastic waistband, I don't feel any tightness when I stand or sit. Even when I'm full, they feel comfortable. Moreover, the lightweight fabric makes long walks more bearable.
Furthermore, the combination of polyester ripstop and cotton makes the fabric capable of repelling water. However, these are not exactly breathable construction worker pants. In hot climates, I tend to sweat more whenever I wear them. Also, the material lacks the flexibility that I need to climb or kneel. That said, I'm not saying that it is impossible to do so. What I mean is that I have to adjust certain parts of the pants when I need to be on my knees.
What We Like
Provides ample pockets for tools
Suitable for physically demanding activities
Built with lightweight water-resistant fabric
The pants are true to size
Ideal for cooler climates
What We Don't Like
Not breathable enough for hot conditions
The fabric lacks flexibility
With these work pants, you don't have to sacrifice quality to keep up with your budget. Tailored with lightweight and water-resistant materials, you can wear these trousers for construction work, handyman jobs, camping, or hiking.
3. Caterpillar C172 Men's Trademark Pant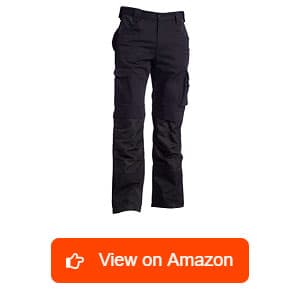 Coming in at number two is one of the toughest work pants designed by no other than Caterpillar. Made by a reputable workwear brand, the quality of these trousers can hold up to any physical activity. Hence, these are staple for those in construction, landscaping, and other industrial jobs. Some people also find them comfortable for hiking.
Many workplaces require workers to tuck their long sleeve shirts. As such, these pants are equipped with waistbands that have gripper tapes to keep the shirt and pants in place. My shirt won't get pulled up when I need to reach for something on the top shelf or bend over. If you kneel for most of the day, you will find the top-loading knee pockets useful.
Besides the regular belt loops, the pants have sturdy loops that can carry the weight of loaded tool belts. They have several pockets that are placed in areas that I can easily reach when I'm on a ladder. In particular, I like that the front pockets have pull-out oxford tool bags that I can use or hide if I don't need them. Plus, there is a dedicated phone pocket!
Truthfully, I find these pants perfect for all the work that I do but I hate that the knee pads keep sliding down to my shin. I hope the manufacturer considers redesigning this part so workers do not have to readjust the knee pads before kneeling.
What We Like
Tough yet comfy for construction work or hiking
Can keep your shirt tucked in
Provides loops for tool belt
Plenty of easy-to-access pockets
Allows you to insert knee pads
What We Don't Like
The knee pads shift inside the pockets
Given the quality of the construction and useful features, these are truly the top-rated work pants for construction workers in the market. You can even wear this for hiking and camping!
4. Red Kap Men's Industrial Cargo Pant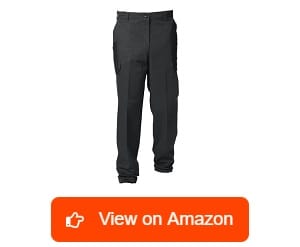 Red Kap's work cargo pants are a cross between formal and rugged workwear due to their straight-cut design. Here's why they are a wardrobe essential: I can pair them with my button-down shirt to attend a meeting, the company-supplied polo shirt, or a casual tee after work, and the trousers won't look off.
Upon closer inspection, I can tell that industrial work pants can withstand rough conditions. That's the magic of Touchtex Technology—the brand's durable yet soft fabric that is also breathable and stain-resistant. What's more, the textile's Durable Press Finish keeps the pants wrinkle-free even with little ironing. That's one less work on my part!
As for the storage, the pockets are deep enough for me to store small tools and fasteners. I'm glad that these have snap closures instead of Velcros. Based on experience, Velcros tend to stop sticking once they catch lint, which is why I'm not a fan of them. Even better, the snaps and the zippers are hidden so that they do not scuff delicate surfaces.
Surely, these are one of the most comfortable work pants I've had because they fit me so well. However, the size runs smaller than other brands. The other issue is that the snaps can be a little difficult to open once I've closed them.
What We Like
Designed to be suitable for both formal and casual settings
Can withstand rough conditions thanks to Touchtex Technology
Durable Press Finish keeps the pants wrinkle-free even with minimal ironing
Soft and breathable fabric
Hidden snaps and zippers to prevent scratching delicate surfaces
What We Don't Like
The size runs smaller than other brands
The snaps are a little difficult to open
In short, these are good working pants for my daily grind! For me, the fabric is the main highlight as it is soft on the skin, yet it does not wrinkle easily!
5. Dickies 23214RDN Loose-Fit Cargo Work Pant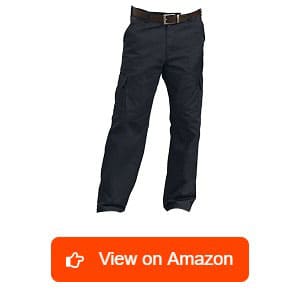 If you are looking for a wash-and-wear kind of work pants, then this one fits the bill. When I take them out of the dryer, the trousers look nice and crisp with no hints of shrinkage. Since I don't have to iron them, I can free up my time for something more worthwhile. Quality-wise, these trousers can withstand all the strains of squatting or climbing. At the same time, the loose fit does not make the pants do not look too baggy.
Available in four different colors, the style is versatile for both job sites and office environments. I never look out of place with these pants! Featuring pleated cargo pockets, the space can expand a little further to accommodate more items. On the other hand, the front pockets are spacious enough to hold a phone or wallet. More importantly, every part of the fabric feels comfortable on my skin.
Initially, the pants felt stiff but they grew softer and more comfortable after a couple of times. Also, I noticed that these pants are way too long compared to the standard size. For tall people, this will not be an issue but for regular folks, you will have to hem the pants.
What We Like
Loose yet not too baggy
Shrink and wrinkle proof
Offers four different colors
Can be worn at the office or job site
Has many spacious pockets
What We Don't Like
Needs to be broken in
The pants are way too long
Designed with wrinkle-resistant fabric, these construction pants are suitable for busy workers. Instead of ironing your pants, you'll get extra time to rest and prepare yourself for another day at work. Furthermore, the stylish look will make you look like you mean business.
6. Caterpillar 1810008 H2o Defender Pant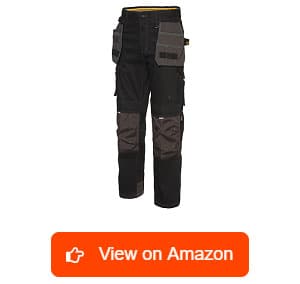 The name says it all! Caterpillar H20 Defender is tailored for anyone who works in wet conditions but it is also perfect for rainy days. With a good blend of polyester, cotton, and water-resistant fabric, these men's construction work pants can stretch well to enable the wearer to move effortlessly.
Storage is abundant. Tucked inside the front pockets are heavy-duty nylon tool oxford bags that I can easily pull out if I need to store something. Apart from that, the pants have easy-to-access multipurpose cargo pockets for pencils, gadgets, and construction tools. Those who need to protect their knees can also slip pads into the top-loading knee pockets.
Unlike most water-resistant pants, this one does not make an annoying sound that's similar to plastic bags rubbing each other. Even the texture of the fabric is soft on my skin. More importantly, the fitting allows for the air to flow. Despite the lightweight construction, these pants do not compromise durability.
No matter how many times I wear them in a week, the performance remains the same, except for the knee pockets. The more I use them, the more they stretch. Consequently, the knee pads do not hold in place as securely as they used to. Still, this does not make the pants completely useless.
What We Like
Made of water-resistant materials
Has more pockets than most work pants
The fabric feels soft and light
Promotes optimal air circulation
Has long-lasting quality
What We Don't Like
The knee pockets tend to stretch wider
Made of lightweight, water-resistant fabric, these work pants are comfortable and durable for daily use. Best of all, you get loads of pockets for your tools that you can't get in any other trousers.
7. TRUEWERK T2 WerkPant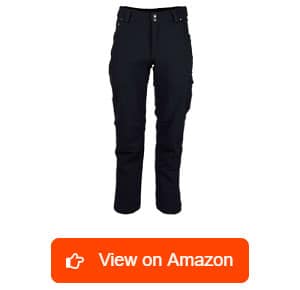 Touted as the world's first "softshell" work pants, these trousers are unlike your ordinary construction work jeans or cotton ducks. Crafted with double-woven nylon and polyester, the fabric stretches and bends as I move. When I squat or crouch, I can do so without worrying about busting the seams. Plus, the interiors of the trousers feel smooth and comfy on the skin. It almost feels like I'm wearing sweatpants.
As with any work pants, these trousers have many pockets that are easy to access. But what makes them different is that they are lined with protective fabric shielding my legs against the sharp items inside. Meanwhile, the exteriors are simple yet stylish. In addition, this model comes in five different colors. Although I don't choose trousers solely based on looks, it is nice to wear something that makes me feel more confident.
Besides the excellent abrasion and tear resistance, the fabric is treated with durable water repellent making these work pants appropriate for the outdoors. Perhaps the only downside is that they feel rather warm to wear when it's extremely hot and humid. To be fair, the manufacturer has designed them specifically for summer and winter. I kind of wish that I can wear them all year round.
What We Like
Allows the wearer to move naturally
Comfortable yet stylish
The pockets protect the legs from sharp items
Does not tear easily
Has excellent water-repellent capabilities
What We Don't Like
Feels warm during the summer
Known as one of the indestructible work pants in the market, the fabric and seams can keep any signs of aging at bay. Those who work outdoors will surely benefit from the fabric's ability to resist abrasion, tear, and water.
8. 5.11 64360-190 Taclite Pro Ripstop Pant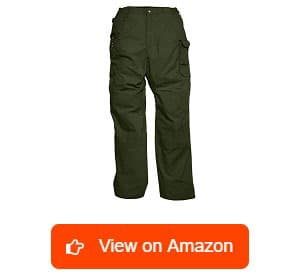 For our final product review, these 5.11 work pants are best known for their lightweight and durable fabric. Popular among law enforcement officers and first responders, these are also suitable for hiking and construction work. Featuring a Teflon textile finish, the fabric can repel dirt, water, or stain. Even if you expose yourself to the elements, these pants protect you.
Regardless of the kind of work you do, the triple-stitching and bartacks will hold the fabric together and keep them from tearing. On top of that, the pants are equipped with spacious pockets that can hold the weight of your tools and gadgets. You can take advantage of the fact that they are knee pad-ready.
In terms of fitting, the pants are true to size so you won't run the hassle of figuring out your size. Like most work trousers, this one has belt loops to adjust the fitting around the waist. As for style, they come in six colors that you can easily match with any uniform, athletic, or casual outfit.
From what I heard, some women have said that these pants lack breathability, especially when worn during the summer. Also, they need some time break-in before they can flex and become more comfortable.
What We Like
Suitable for professional and recreational use
Can repel water, stain, or dirt
The pockets can hold the weight of tools
The fitting is true to size
Designed to be knee pad-ready
What We Don't Like
Needs some time to break-in
Breathability needs to be improved
As you work hard, these pants will work twice as hard to keep up with you. If you're frequently exposed to the elements, the Teflon-coated fabric will ensure that you will not have a hard time removing the stain on your pants.
9. LABEYZON Outdoor Work Pant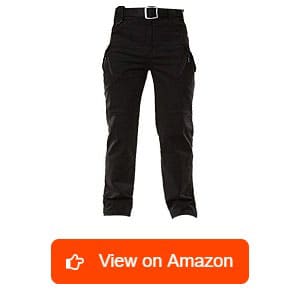 Pockets are essential for those who work in the construction industry and these pants have plenty. Located at strategic places, the design allows me to access any item quickly. Instead of having the phone, small notebooks, pens, tools, or gadgets mixed, the internal pockets help me keep everything more organized.
Considering the affordable price and quality, I feel like I got more out of what I paid. The combination of cotton, Spandex, and ripstop keeps the pants light and flexible. Apart from squatting, I can climb ladders and run.
Thanks to the elastic waistband, the trousers do not feel tight even when I sit or eat more than usual. Moreover, the belt loops are wide enough to accommodate any belt size. On top of that, the fabric ensures good ventilation during the hot season. When it comes to style, these pants are offered in seven different colors; I think they all look trendy.
Only time will tell how long these pants will last but so far, it has not shown any signs of wear and tears after more than six months of intense days at work. Just keep in mind that these construction cargo pants run big. If you're ordering online, read the return and exchange policies to avoid any inconvenience.
What We Like
Affordable yet high-quality work pants
Lets you keep things organized in the pockets
Ensures optimal ventilation
Ideal for physically demanding jobs
Accommodates different belt sizes
Even with a tight budget, these pants afford you the comfort and durability needed for construction work. Aside from that, you get to store more items inside the pockets and keep them organized. This way, you don't need to dig too much to find what you need.
10. CQR Men's Tactical Pant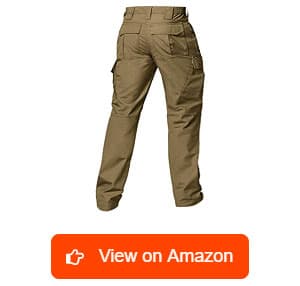 While tactical pants may not be commonly used for construction work, they are designed for action. Available in dozens of colors, the gusseted construction and knee-bending cut allow for natural movement. That's why I like wearing them when I need to climb ladders or squat. Built with Duratex, the quick-drying fabric can repel water, dust, and other contaminants. Plus, it feels comfortable on my skin.
More than that, these work trousers are easy to maintain since they are resistant to wrinkling, fading, and shrinking. Featuring an elastic waistband, they are snug around the waist and keep my shirt tucked in at all times. As for storage, the pockets are roomy and deep. Although their shapes are meant for knives and mags, I fit in some tools just fine. I can even put my phone inside and it will not slip off when I squat.
Generally speaking,
these outdoor work pants
can last about seven months of daily use. Considering that I move quite a lot, I did put a strain on the seams and a hole started showing. Based on experience, I think they will last longer if my lifestyle is a bit more sedentary. That said, they are affordable and I managed to make the most out of them.
What We Like
Can be worn for any outdoor activities
Made of quick-drying and water-repellent fabric
Very easy to move in
Low maintenance pants
Has many deep pockets
What We Don't Like
The stitching needs improvement
With these work pants, you can run, walk, climb, or squat easily. Besides the deep pockets, you can take advantage of the fabric's quick-drying and water-repellent capabilities. They will come in handy for those who work under wet conditions.
11. Carhartt B324-DFE Relaxed Fit Utility Work Pant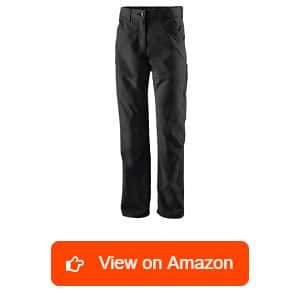 Once again, I'm featuring Carhartt because this brand never disappoints. Heavy-duty yet lightweight, these stylish pants are my go-to for both office and woodworking projects. For semi-formal or casual occasions, the color options are quite attractive and easy to pair with just about any shirt. Even more impressive, the fabric is soft and gentle on the skin. Yet, it does not tear up easily.
In terms of thickness, I'd say that these trousers are top-tier worn during spring or autumn. Designed for a relaxed fitting, I like that these pants provide space for my legs and thighs to move without being too baggy. As such, I can move naturally. Furthermore, the pockets give me ample storage for my phone, marker, pencil, flashlight, or whatever I need to carry. Also, the hammer loop is sturdy enough.
So far, the only issue that I have with this particular model is that the sizes are inconsistent. If you have purchased from this brand before, do not assume that you can order the same size. Naturally, this will cause some minor inconveniences for those who are buying online. Be sure to read the return and exchange policies. Other than that, I assure you that the quality of these pants is well worth the trouble.
What We Like
Great for autumn or spring weather
Has ample storage for tools and gadgets
Suitable for woodworking, office, semi-formal attire
Designed for a more relaxed fit
Highly durable construction
12. Wrangler 3W060BR Riggs Workwear Pant
Engineered for construction workers, carpenters, and handymen, these cargo pants are made of cotton ripstop. Designed for a more relaxed fit, they promote good airflow. That's why I love wearing them during the summer when every move that I make tends to make me sweat. Along with the gusseted crotch, the fitting promotes better movement. I can climb ladders or squat without feeling like I'm being held back or ripping the seams.
Every part of these trousers is durable. All seven pockets and the hammer loop can hold the weight of all the tools that I attach or put inside them. Despite wearing them frequently to work and washing them twice a week, they lasted a year until I started seeing a few holes. Even then, they grew more comfortable so I wore them at home.
One small detail that I like is the leather lining in the right pocket. It lets me clip the tape measure properly without causing the fabric or seams to break. However, it would be great to have this leather lining on the left pocket as well to make it easier for left-handed folks. Another thing that I don't like about these pants is that the front pockets are too tight for mobile phones.
What We Like
Promotes good airflow for hot days
Allows you to move freely
Can last up to a year or more
Has numerous pockets for your tools
Ideal for construction or handyman jobs
What We Don't Like
Leather lining is only on the right pocket
Front pockets are too tight for mobile phone
13. Carhartt B151-TAN Dungaree Work Pant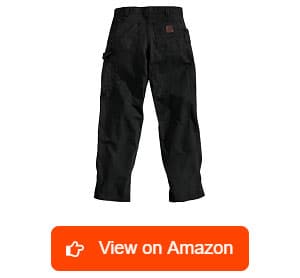 Are you looking for something lighter than the usual heavyweight duck dungarees? These lightweight cotton canvas work pants are up for grabs for anyone who needs to get through the summer heat. What I love about them the most is that they provide ample room for my legs and thighs to move and breathe. Similar to hiking pants, these trousers let me move up and down a ladder or bend over comfortably.
Apart from the spacious front pockets, the pants have extra utility pockets and a hammer loop on the left side. Despite the lightweight material, the construction makes them durable enough to hold whatever tools I put in. In terms of style, these pants are versatile. I can wear them for client meetings, working at the job site, or hiking. Plus, they come in five different colors for me to choose from.
That said, I noticed a couple of minor design flaws. First, the duck canvas pants sit above the waist. Perhaps it suits specific types of bodies but, for me, it feels tight around the tummy after eating. Second, the material is not tear-resistant so watch out for nails or other sharp objects. Overall, I think these pants are pretty decent for everyday use.
What We Like
Feels light and breathable
Roomy around the legs and thighs
Ideal for office, utility work, or hiking
Comes in five different colors
Provides numerous spacious pockets
What We Don't Like
Sits above the waist
Lacks tear-resistance
Whether you're hiking, visiting the job site, seeing your friends, or meeting a client, these versatile work pants for men will be your best friend! During the sweltering hot days, the lightweight and breathable fabric will keep you cool as you work for long hours.
What are Construction Work Pants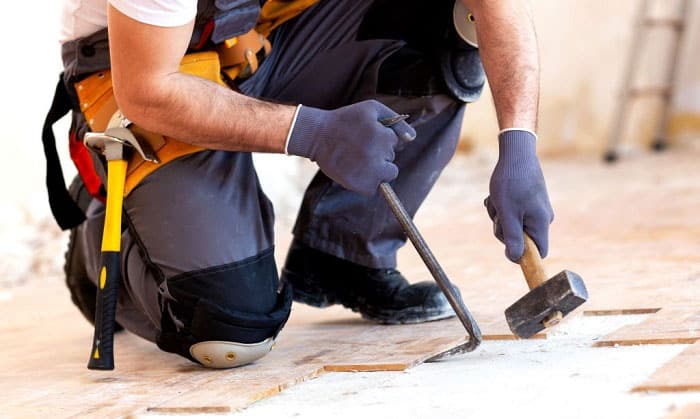 The trousers that workers wear at the job site or workshop are called "construction work pants," utility pants, or cargo pants. Characterized by the big pockets and hammer loops, they are made of denim, cotton ducks, or canvas. Other innovative brands have also come up with hemp work pants. Some have protective features like knee pads or fire-resistant fabrics.
How Does It Work
Because work pants have roomy utility pockets, you can store and access your tools quickly. They leave your hands free to lift and carry items as you move from one place to another. Belt and hammer loops should be strong enough to support and carry the weight of your tools.
As with any classic, slim, or loose cargo work pants, the fabric is stretchable. Meanwhile, the rivets and bartacks reinforce the seams. That said, the double or triple-stitched seams must be able to hold up to all your movements even with all your instruments inside your pockets. Some trousers feature a gusseted crotch for the wearer to squat, kneel, or crouch.
If you are always kneeling, you need work pants with sewn-in knee pads or pouches that allow you to insert knee pads to prevent injuries.
Types of a Pair of Construction Work Pants
What you need to wear varies depending on the type of job that you do and the climate in your region. Generally speaking, they need to be durable enough to handle the work that you do. Anyway, here are the different types of work pants that you can choose from:
Holster pants
Utility or cargo pants
Canvas work pants
Ripstop pants
Flex pants
Gusseted crotch pants
Double-knee pants
Pants with knee pads
Why Do You Need Construction Work Pants
Physically demanding jobs can contribute to the wear and tear of the trousers. Hence, work pants are over-engineered at the areas where tearing is most prone: the crotch, buttocks, knees, and pockets. Meanwhile, double-front work pants are a good alternative if the pants do not feature knee pads or pouches for additional padding to prevent injuries.
Made of heavy-duty materials, the fabrics are sewn together and reinforced by rivets for stronger protection. Rugged work pants can hold hammers, screwdrivers, and other tools without causing the loop or pockets to break easily. Comfort is also essential as it helps the workers perform better for long hours regardless of where the job site is.
Those who need protection on the knees or against the fire will benefit from highly specialized work pants that provide knee pads or are made of fire-retardant materials. These garments can help reduce work-related injuries such as knee pains or burns.
Buying Guide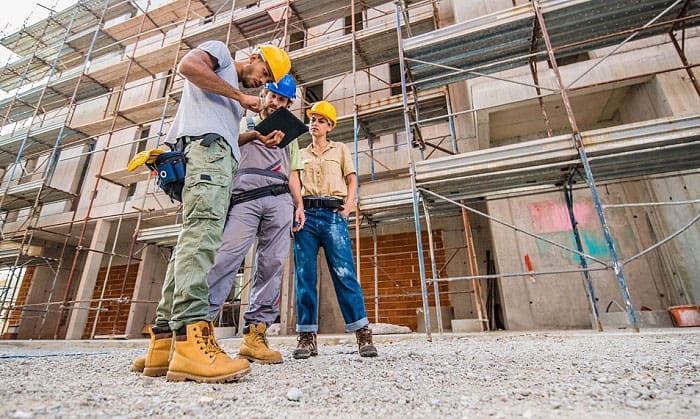 For many of us, the brand, type of fabric, and fitting are not the only deciding factors when we buy construction. We want trousers that can last long yet they are comfortable enough to wear daily. At the same time, we need to think about whether they are suitable for the specific tasks we do at work.
After scouring through different blogs and Reddit, I have compiled some of the things that most workers consider when buying work pants.
Durability
Squatting, crouching, and kneeling will test the limits of the seams but there is nothing more embarrassing than accidentally ripping your pants at a workplace. Plus, it will make your job less comfortable. You can prevent this issue by taking the time to inspect the seams inside and out. One of the signs of weak construction is that the threads are loose. Another thing you need to check is if there is lifting at the backstitching, as it can also cause the seams to break.
Comfort
Our criteria for comfort vary depending on the weather and the type of work that we do. Fortunately, manufacturers are developing construction work pants for hot weather to promote better ventilation. If you find the cotton duck too warm, you can wear ripstop pants as they are lighter and cooler. For the cold winter days, you can opt for trousers with fleece. Also, make sure to choose a design that allows you to move comfortably.
Work-appropriate
There is no one-size-fits-all type of work pants. Each style aims to address specific needs. Many workers who operate machines would rather wear slim or classic fit to prevent the fabric from getting caught in the equipment. Plumbers often kneel for long periods whenever they work so they choose pants with knee pads. Meanwhile, managers who split their time between the office and job site would opt for plain khaki or double-knee pants.
Style
While many of us prioritize durability and comfort when we look for construction work pants, we don't always have to set aside our sense of style. We all know that many fashion-forward individuals wear cargo pants. Furthermore, there will be occasions when you need to dress up to meet clients or go to your office. Khakis are one of the most versatile trousers since they also go well with polos and leather shoes. Yet, they are comfortable enough to wear when you visit and check a job site.
Budget
Budget is often one of the deciding factors for many of us. Regardless of how much you are willing to spend, you will surely find well-made trousers that suit your needs. In this article, I've featured many cheap work pants that are just as functional, comfortable, and durable as their expensive counterparts.
Care and Maintenance
Washing your work pants will not only keep them clean and odor-free but will also help you maintain good hygiene. Take the time to read the manufacturer's instructions because each type of fabric requires specific cleaning methods.
How frequently you put your trousers in the washing machine also depends on how dirty they are. If you are constantly exposed to greasy substances, you will need to wash your clothes with a liquid dishwasher detergent. A dishwasher liquid is mostly used for greasy dishes, but they can remove the oil from fabric as well.
If you only wear your khakis or jeans to visit job sites and spend more time at the office, manufacturers recommend two to four days of wearing the trousers before you put them in your washing machine. When it's time to wash, remember to turn your pants inside out and undo the buttons. This will help maintain the shape of your pants.
If your pants get stained, you need to clean them immediately. Instead of rubbing the stain, remove it with a knife or any stiff material like cards. For liquids, get a paper towel and blot the affected area to absorb the moisture. Using a fresh sheet of paper towel, work on the opposite side of the stain.
Apply some cleaning solvent onto a cotton swab or clean cloth and use it to clean the opposite side of the stain. The idea is to avoid the stain sinking deeper into the fabric. Begin at the edges of the stain and work towards the middle to prevent the residue from spreading further. Repeat the process until the stain is completely gone.
Frequently Asked Questions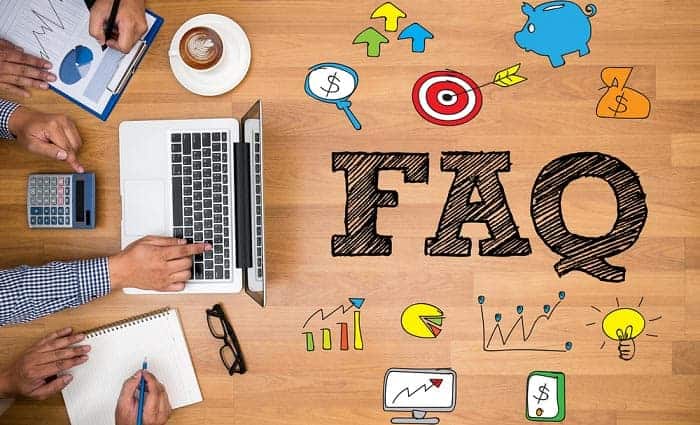 Are construction work pants comfortable?
Yes, the design of the best construction work pants has taken into account the physical labor necessary in construction work. Hence, manufacturers use skin-friendly fabrics that are strong enough to withstand harsh conditions while providing freedom of movement.
Thankfully, workwear brands have perfected construction trousers, and they've come up with various designs for different seasons. So much so that these garments have become a fashion piece! Even on a non-working day, many people opt to wear men's and women's construction work pants because of the comfort that they provide.
Are jeans good for construction work?
Yes, wearing jeans for construction work is fine. However, not all the jeans in the retail stores are suitable to wear on job sites.
In terms of durability, fashion jeans will pale in comparison with work jeans. Typically, the trousers made for industrial settings are fashioned out of double or triple-woven fabrics. In contrast, jeans are made from denim fabric, which is usually thinner and not as comfortable. Jeans can also be heavier, making you feel weighed down as a result.
What are construction pants called?
Different tasks and weather conditions require different types of construction work pants. That said, I recommend consulting your supervisors or safety officers to determine if you need to buy pants with specific features. They should give you suggestions based on their risk assessment.
To give you ideas, here are some examples of trousers that construction workers typically wear:
Heavy-duty duck canvas work pants—These are deemed the most durable work pants. Some models are reinforced with wax and oil finish to increase the garment's abrasion resistance.
Flexible work pants—Although these are also made of cotton canvas, they are stretchable due to the additional spandex to promote better mobility.
Cargo work pants—Popular among construction workers, these pants feature several pockets for extra storage.
Ripstop pants—Ripstop is the most popular material used to make lightweight work pants for summer. Due to their tear-resistant qualities, they are also worn on job sites.
Khakis—Khaki pants are acceptable in both industrial and office environments, which is why site managers opt for them.
Carpenter pants—Designed with wider belt loops, carpenter work pants offer construction workers additional storage by wearing tool belts.
What are the most trusted construction work pants brands?
I know that there are several trustworthy brands out there that I have yet to explore and review. However, I decided to feature only the ones that I have worn. Wrangler, Caterpillar, Carhartt, Dickies, CQR, LA Police Gear, TRUEWERK, LABEYZON, and 5.11 produce excellent quality pants for various industrial jobs, as well as trousers for casual occasions.
What pants do construction workers wear?
Most of the time, construction workers wear rugged functional pants with more than four easy-to-access pockets for their tools. Alternatively, they wear tactical or hiker pants since their features are similar.
Are tactical pants good for construction?
Yes, you can wear tactical pants for construction work if the job does not require knee pads. Just like cargo pants, tactical pants have plenty of pockets, and they are much cooler compared to cotton ducts, which makes them appropriate for hot climates.
What should you not wear on a construction site?
Working at a construction site exposes you to a wide variety of hazards but this can be minimized if you wear proper protective gear from head to toe. Wearing sleeveless shirts, sweat pants, fashionable jeans, shorts, sandals, sneakers, high heels, or open-toed shoes is prohibited.
How long should construction work pants last?
If you move up the ladder, bend, kneel, or squat every single day, your pants will likely last for up to 6 months to a year on average. Of course, this will vary depending on the quality of your trousers. Some can withstand the wear and tear of construction work a lot longer.
Conclusion
Heavy-duty work pants are part of the full ensemble of garments and protective gear worn at the construction site. These trousers keep up with all the climbing, crouching, and kneeling. Beyond the functionality, many of them offer protection. Hence, you cannot substitute them with regular jeans or sweatpants.
Nowadays, it is not difficult to find a broad range of designs that suit the climate, as well as the type of work or body that you have. As I said, there is no single brand or style that makes the best construction work pants. As long as the trousers fit your work requirements and your body, then you're good to go!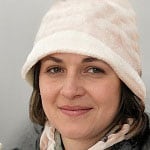 Veronica is our content editor. She is a talent in delivery. Her main work is editing and writing articles that are both informative and simple to follow. She is in charge of synthesizing our understanding of what personal protection equipment (PPE) is needed in each job, how to best apply it, and how to visualize that equipment.