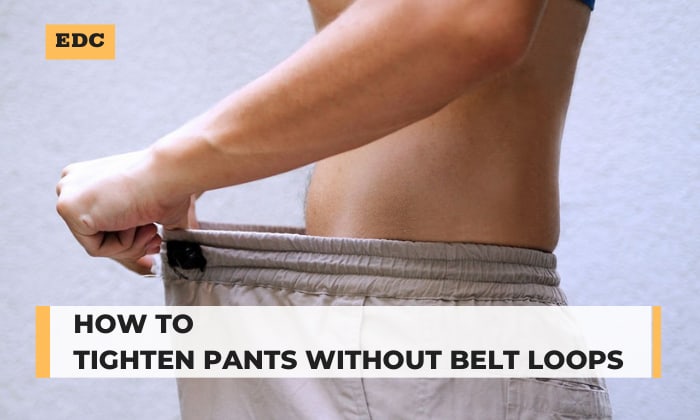 Fashion has become a big part of a lot of people's lives. They always care about what they are wearing and new fashion trends. Jeans, pants, or trousers without belt loops are designs you can easily spot in trendy collections.
Nevertheless, fashion lovers must find the answer to the question "How to tighten pants without belt loops?" if they want to put these fashionable items on. So, this article is a great instructor for them, offering many creative ways.
Keep reading to check what they are in the interesting parts below!
10 Different Ways to Tighten Pants Without Belt Loops
It's simple to keep loose pants up with various colorful and stylish belts. However, some designs don't have belt loops, so you must figure out another solution to hold up pants instead of using a belt. Here are some fantastic ways you can try.
4 Permanent Solutions to Tighten Pants
Method 1: Go To The Tailor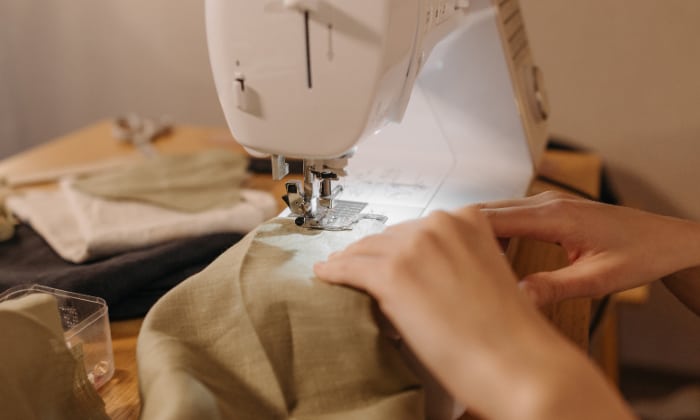 One of the most effective and easy methods to tighten loose pants is to ask a local and professional tailor for help. The cost of fixing a pair of pants usually ranges from $14 to $25.
Thanks to the tailors' skills and specialized tools, they can make any large trousers or jeans without belt loops fit your waist perfectly.
Method 2: Shrink Your Pants
If your pants are too big, you can shrink them in about 1 to 2 sizes with hot water. This method is a great solution for pants made mainly of cotton, such as denim.
What to prepare:
Step 1: Boil the water in a large pot over the stovetop.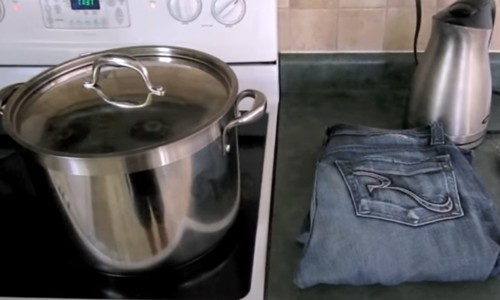 Step 2: Use tongs to dip your pants into the boiling water.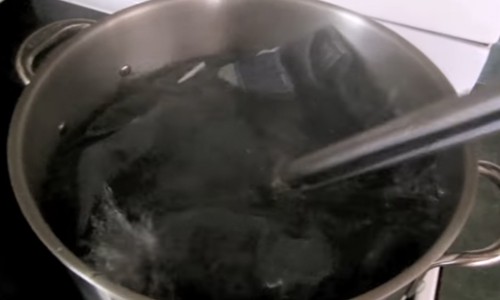 Step 3: Turn off the stove and wait for about 20 minutes.
Step 4: Take the pants out of the large pot with tongs and place the pants into the sink.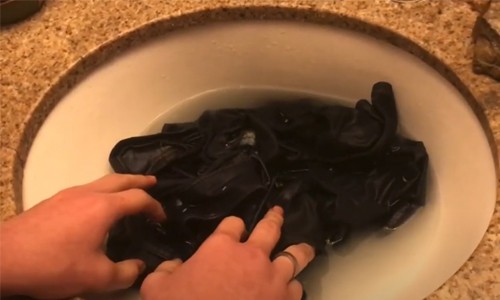 Step 5: Wait for the pants to cool completely and dry them with a normal cycle.
Note: You can't return the pants to the original sizes if they don't fit after shrinking, so be careful. I'd only recommend opting for this method as a last resort.
Method 3: Sewing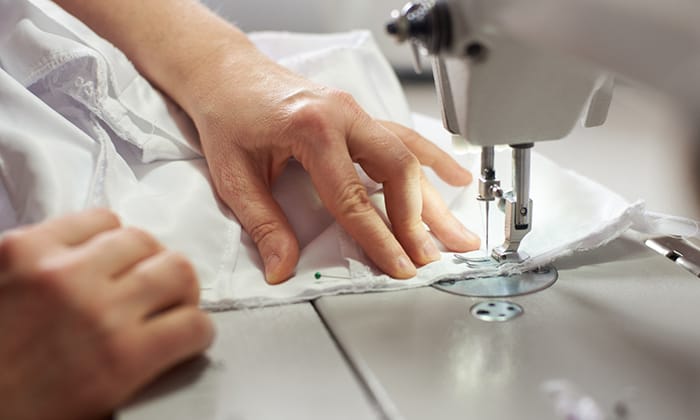 Another permanent and quick way to tighten the waistline of pants is to sew them. Sewing is worth it for both thick and thin clothes, such as jeans, khakis, or sweatpants.
What to prepare:
Thread that matches your pants color
Sewing machine
Sewing clips
Scissors
Chalk
Step 1: Thread the sewing machine.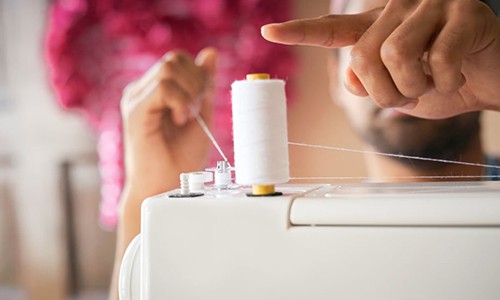 Step 2: Put your pants on and gather the loose fabric at 2 sides of the pants and secure them with sewing clips.
Step 3: Mark the sewing lines on both sides with chalks.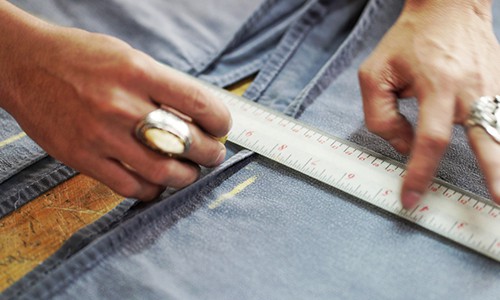 Tip: To get the best result, it's better to disassemble the waistband and modify the rear and side seams of the pants.
Step 4: Sew along the lines you've just marked and cut off the excess thread
Method 4: Button Pants That Are Too Big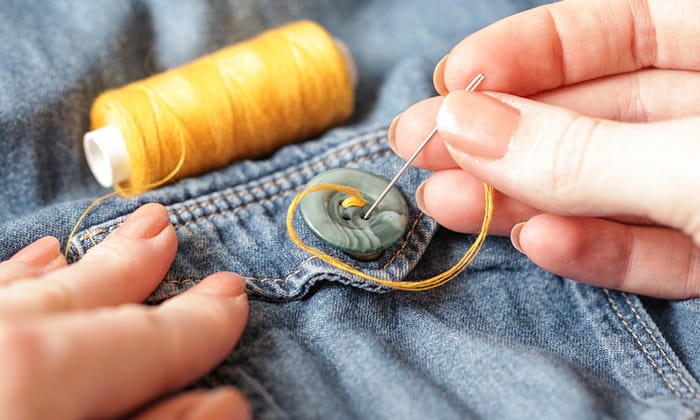 Aside from applying these mentioned methods, I usually make my pants tighter by attaching a button on the waistband. Here is what to do:
What to prepare
Scissors
A needle
A button with a reasonable size and suitable color
Fabric pencil
Chalk
Thread with the same hue as the color of your pant
Step 1: Put the thread to the needle and tie its end twice.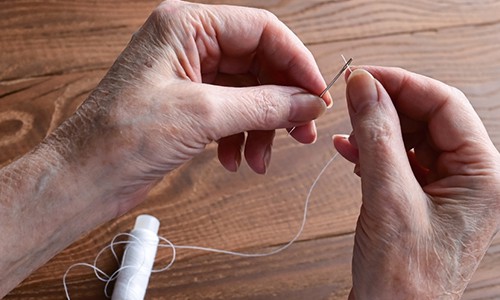 Step 2: Put your pants on and locate the button on the waistline to fit your body.
Step 3: Mark this position with a fabric pencil or chalk.
Step 4: Poke the sharp end of the needle from the inside of the pants and pull the thread through a hole of the button.
Step 5: Thread the needle into another hole in the button from the outside of the waistband and pull it.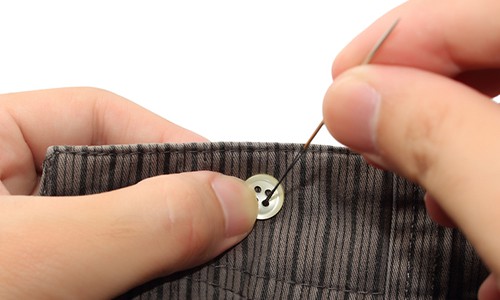 Step 6: Keep repeating until the button is firmly fixed on the waistband.
Step 7: Finally, keep the thread from becoming undone by creating another knot inside.
6 Temporary Solutions to Tighten Pants
1. Use Suspenders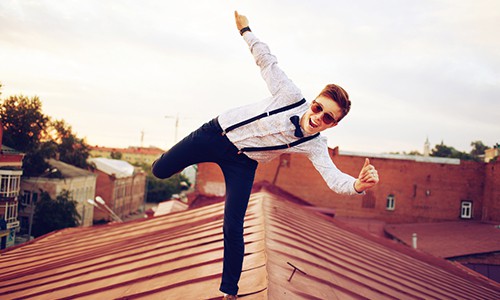 In case you would like to impress your crush or lover with an old-fashioned and classy outfit, suspenders are ideal accessories for you. They help keep your loose pants stay up and make you look more stylish and street-wise. They're also affordable, costing around $5 to $15 per pair.
Normally, suspenders include small clips at the ends so you can attach them to the back and front sides of your jeans or trousers. You'll loop them over your shoulders to pull your pants up.
Most suspenders are made up of elastic material, like soft fabric, to give users a comfortable feeling while wearing. In addition, they feature various colors and styles that are suitable for mixing with a blouse, T-shirt, or casual clothes.
2. Tight Them With String Or Rope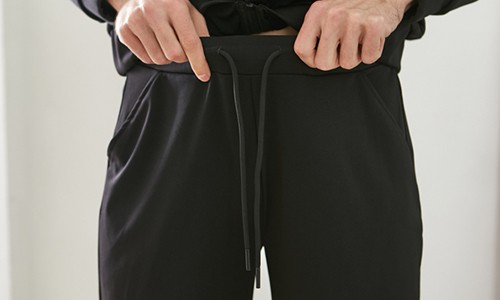 Using a soft string with a color that complements your pants is an ideal way to keep your jeans or trousers without belt loops in place. It can be considered a simple DIY belt alternative.
To prevent the rope from falling off due to the lack of loops, you must create a grip on the cloth by running the elastic rope below your waistline. It'd also help if you loop the string twice around your waist and tie it into a taut line hitch.
3. Use Safety Pins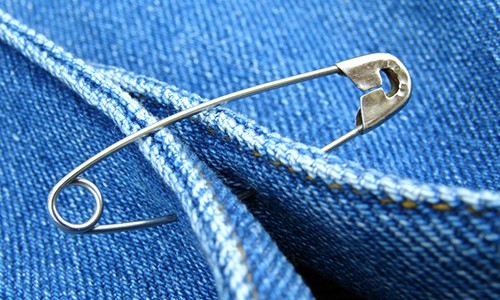 For those who want to make jeans stay up without sewing, safety pins are their savior. Look at the below parts to know how to pin pants properly.
You need smaller safety pins for thin and lightweight materials and thicker pins for tough clothes, like jeans or denim.
Step 1: Put on your pants
Step 2: Pin the pants using one of the two techniques below:
Option 1: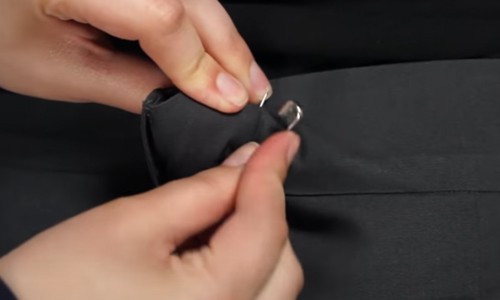 From the center back of the pants, pinch the pants' waistband so that you can still slip two fingers into the garment.
Fold the excess width and fix the fold with safety pin.
Option 2: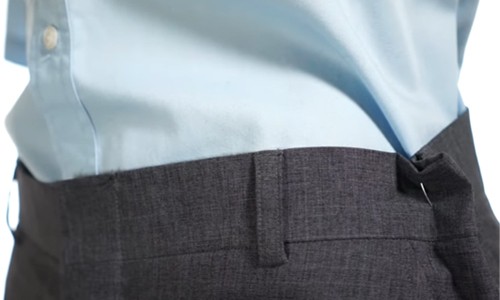 Use your hands to create a small triangle on the side of the waistband.
Take the top of the triangle fabric to a side and pin the fold.
4. Fix The Pants With Clips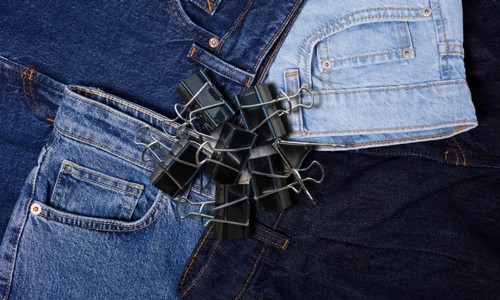 This is a great trick to fight fires when you need to dress up a model or go out for a photo shoot.
All you need to prepare are clips, such as:
Seamstress clips (Great for delicate trousers)
Binder clips (Excellent tight grip)
Chip bag clips (Ideal for almost all types of pants, but rather bulky)
Clothespins (Stay away from wooden pins)
Note: For the best results, it's ideal to choose specialized clips designed for different clothes.
Step 1: Put the pants on and stand in front of a mirror.
Step 2: Fold the fabric at both sides of the waistline to make the pants fit your body.
Step 3: Hold up pants without belt loops by clipping the folded fabric at the rear.
5. Add Multiple Layers
If you live in a cold area, adding multiple layers of clothes is a smart and useful trick to tighten your pants without belt loops and keep your body warm. When following this approach, you only need to tuck clothes into your jeans or trousers.
There are various fashionable choices that are suitable for extra layers, like an undershirt, a sweater, a tank top, a T-shirt, a puffier, a button-up, etc. You'll mix them together for the eye-catchy outfit according to your preference.
6. Bra Crips
One of the most convenient ways you can apply to tighten pants waist is to use a bra crip, which is commonly sold in many clothing shops. All you need to do is to pin the gaps with a crip. Don't tuck your shirt into the pants to conceal the crip.
Tips to Choose the Right Solution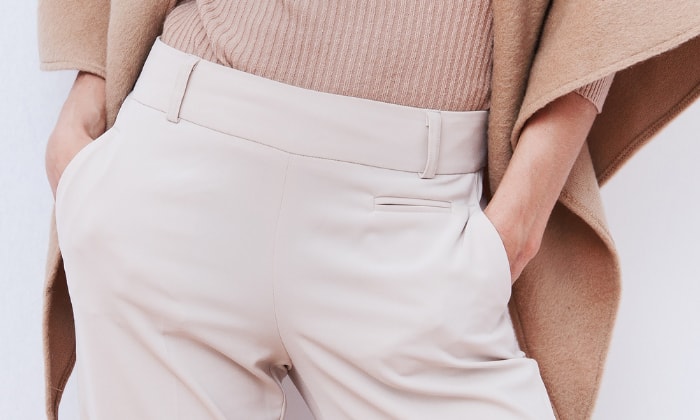 To select the right solution to keep your pants up, people should rely on the different materials of pants and the actual situation. Below are some helpful tips you'll need:
In case you have an outdoor photoshoot and the pants aren't fit, tightening your pants' waistband with clips or pins is an intelligent choice because this solution is easy, practical, and fast.
Wearing multiple clothes and tucking them into your loosened trousers or jeans is an effective clue in cold climate regions. The mix of various shirts or sweaters not only makes you feel warmer but also gives you a stylish and hip outfit.
For thick materials, especially jeans, clips or pins will be unworthy because it's difficult to keep the hard and large fold with these small tools.
If you want to try using the shrinking method, remember to stay away from pants made from synthetic material because they are high-heat resistant.
FAQs
How to put a belt on pants without loops?
You can opt for a decorative belt, such as a statement belt, rope belt, skinny belt, or sash belt. These can make your outfit nicer and more stylish. You can keep the belt for pants without belt loops by cinching it around the waistline.
Can these methods be applied to other types of clothing?
In my experience, besides pants, these simple tricks can work with other kinds of clothing, such as shorts, baggy jeans, and even girly dresses.
Reasons why my pants keep falling down?
There are many reasons for making your pants fall. However, pants that are bigger than your actual body size are the most common cause. Furthermore, a combination of slim hips and butt is another possible culprit.
When the pants don't fit snugly around your waist, they will tend to slide down gradually with movement. So if you're particularly active, loose pants are less likely to stay where you want them to be.
How can I maintain the adjusted waistband for a long period?
To keep the adjusted waistband for a longer time, you should be careful and gentle when putting pants on. Don't stretch the waistband heavily. It's also a good idea to avoid excessive moments if you're holding the waistband in place with safety pins or clips.
Conclusion
Are you still wondering how to tighten pants without belt loops? I hope these recommendations are excellent hacks to keep pants up steadily. Remember to follow these tricks step-by-step to get the most awesome result.
Aside from these ways, tightening loopless pants with hair tie is another efficient method you can give it a shot. And if you know other great solutions, feel free to share them in the comment section.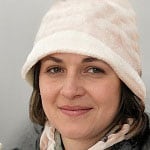 Veronica is our content editor. She is a talent in delivery. Her main work is editing and writing articles that are both informative and simple to follow. She is in charge of synthesizing our understanding of what personal protection equipment (PPE) is needed in each job, how to best apply it, and how to visualize that equipment.