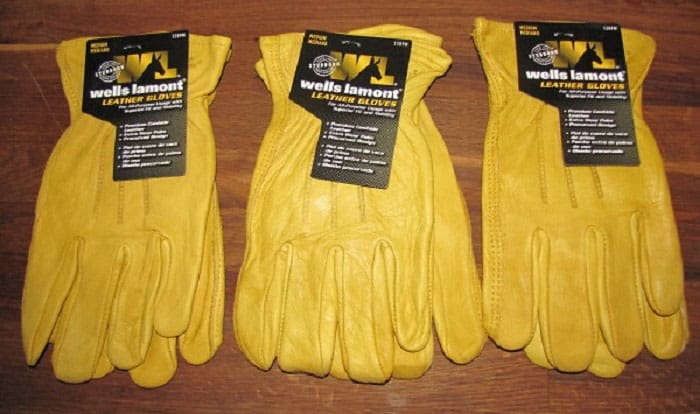 Gloves not only function as fashion accessories but they also protect our bare hands in various circumstances. Specifically, gloves are used as a protection against extreme coldness or heat, chemicals, frictions, abrasion, or anything else that should not be touched with our bare hands.
It depends on the purpose of usage that gloves come in a wide variety of designs, materials, etc. In the industry of glove manufacturing, one of the most famous brands that is known for its outstanding quality is Wells Lamont. I bet you have heard of Wells Lamont leather gloves or Wells Lamont work gloves at least once.
Moreover, before purchasing any pair of gloves, customers usually wonder about their origin, quality, and prices. In the case of Wells Lamont – a well-known work gloves manufacturer, it is normal that many people ponder, "Where are Wells Lamont gloves made?"
Understanding your curiosity, I'll give you the answer in this article. I will discuss where Wells Lamont gloves are manufactured, its owner, quality, and products.
The History of Wells Lamont: The Wells Gloves Company was started in 1907 by William O.Wells. Then, it partnered with Maurice Lamont and changed its name to Wells Lamont Industrial.
Which Products Do They Offer? The four main glove lines that the company is selling are HydraHyde, FX3, ComfortHype, and Snow.
Where Are Their Gloves Produced? The answer is in Philadelphia, Mississippi; this has been the main location since the first days.
Who Should Use Wells Lamont gloves? Some particular fields that utilize Wells Lamont gloves are food processing, metal fabrication, transportation and automotive, etc.
Now, without further ado, let's jump right into the first section of this article!
The History of Wells Lamont
Despite its reputation for excellent quality of gloves, I bet not many people learn about how this company was born and developed. Therefore, I would love to begin this article by providing some background of the Wells Lamont company.
Wells Gloves Company was established in 1907 by William O.Wells in Aberdeen, South Dakota, U.S. Initially, the company sold hosiery and leather buggy whips. It was not until three years later that they decided to focus on manufacturing gloves only.
In 1914, Maurice Lamont joined as a business partner, which led to them changing their name to Wells Lamont. Although Lamont did not survive from a hunting accident six months later, the name was kept in honor of this wonderful friend of William O.Wells.
More than a decade later, the company introduced the Wells Lamont leather gloves, which were made of materials taken from white mules, and they have become an iconic feature even until today.
Wells Lamont was sold to the Marmon Group by the Pritzker family in 1977 so that it could expand to the global scene. The Marmon Group was later acquired by Berkshire Hathaway. With a history of over 100 years, the Wells Lamont industry now plays an essential role in the industry as a leading glove manufacturer.
Which Products Do They Offer?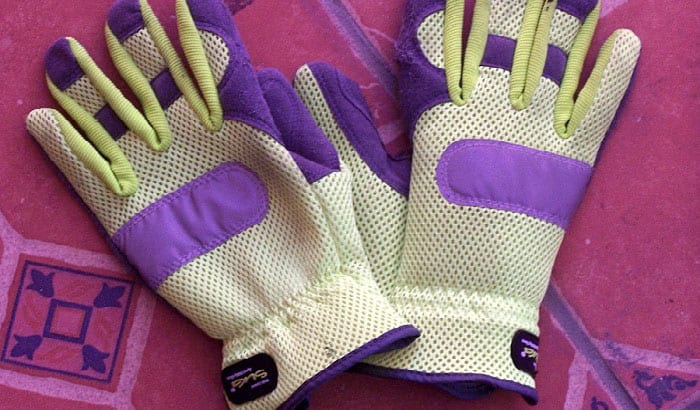 As discussed above, Wells Lamont has builded its reputation for excellent quality of cut resistance and dexterity. In particular, the Wells Lamont cowhide gloves are widely preferred by outdoorsmen, construction workers, and factory workers due to their great protective capability.
In 2016, the company introduced an innovation called ComfortHype leather, which is an alternative for deerskin. With a more affordable price, the ComfortHype leather provides the similar feel to real leather alongside 70% better abrasion resistance.
In the following three or four years, Wells Lamont came back with the FX3 line, which marketed three distinct functions: flex, fit, and feel. These gloves provide a high level of protection as well as realistic sensitivity. Consequently, they are mostly used in tasks that require intrication.
Another line of gloves that the company is manufacturing is the HydraHyde. The HydraHyde promotes its excellent water-resistance and breathability. It promises a better working experience by keeping your hands dry and comfortable. Additionally, it is known for great flexibility; you will not feel the stiffness from any moisture or sweat.
Last but not least, the Wells Lamont winter gloves are also known as Snow. As you can tell from the name, these gloves are used during extremely cold weather conditions due to their ability to keep your hands warm and comfortable.
All four lines of Wells Lamont products are of the best quality you can expect. In fact, they meet the ISO 9001:2000 standards. Thus, choosing the appropriate pair of gloves only depends on your needs and purpose
Where Are Their Products Produced?
Let's recall from the section about the history of this company. Since it was first established in Aberdeen of South Dakota, Wells Lamont is a US-based company whose reputation has reached the global market.
Until these days, their main factories to manufacture gloves are located in Philadelphia, which is a city in Mississippi. Mississippi is a state in the Southeastern region of the United States.
Who Should Use Wells Lamont Gloves?
As I have mentioned in the section about the Wells Lamont products, each pair of gloves is designed for a different function. Therefore, make sure you know what you are looking for when intending to purchase one.
In general, some fields that are known to use Wells Lamont gloves are critical environment, metal fabrication, oil and gas, machinery, equipment, food processing, transportation, and automotive.
Most of the Wells Lamont gloves are made with outstanding resistant capability of cut and abrasion. Despite not being as thick as other brands, their products are tested and confirmed for high levels of dexterity.
For processing food, the ANSI Cut level glove is introduced by the brand to hold knives and sharp items with great safety. Moreover, the antimicrobial fibers are added to the production of the gloves to make the process of working with food even safer.
Conclusion
Where are Wells Lamont gloves made? Well, they are manufactured in the Philadelphia city in Mississippi, US. Over a century of continuous development, Wells Lamont has become a reliable brand of gloves preferred by many people all over the world.
I hope that you find a lot of interesting information about the Wells Lamont Industrial in this article. If you think this is helpful, share the article with your friends and family.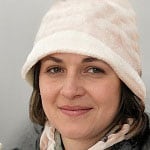 Veronica is our content editor. She is a talent in delivery. Her main work is editing and writing articles that are both informative and simple to follow. She is in charge of synthesizing our understanding of what personal protection equipment (PPE) is needed in each job, how to best apply it, and how to visualize that equipment.