1. Welcome to EDC's GREENbook

Your source to find Sustainable Products, Suppliers, and Resources.
The EDC GREENbook is your guide to locate sustainable products, suppliers, and industry resources. Use the buttons below to navigate the GREENbook directory. You can browse by category, or enter in your zip-code to search by location. To view ALL companies listed in the directory, leave the zip box blank and click the search button.
Watch for the symbols in the search results: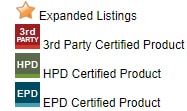 Additional Links
Find a LEED Consultant
Upload Materials & Artwork
Materials Spec Sheet
Order a copy of the GREENbook
Want to purchase a print copy of the GREENbook? Visit the AEC store for easy ordering.
List your company
Make it easy for businesses or individuals to contact you. Your listing will be live for an entire year and allows you to post complete contact information, be found by categories of products offered, and more. For more information, contact Renee Schuett at (248) 786-1682 or [email protected]
What did you think of the GREENbook?
If you'd like to recommend a rep, send us feedback or have questions, please send us an email at
[email protected]
2. Search Classifieds
Select a Classified Ad Category
Submit a Classified Ad
Services/Consulting/Training
Positions Available
Print Classifieds Also Available
To place a Classified ad in print and digital edition of ED+CMagazine, please contact Jeff Bagwell
[email protected]
For additional information about our Classified section, please contact Jeff by email or call 248-244-6581.
3. Products in Books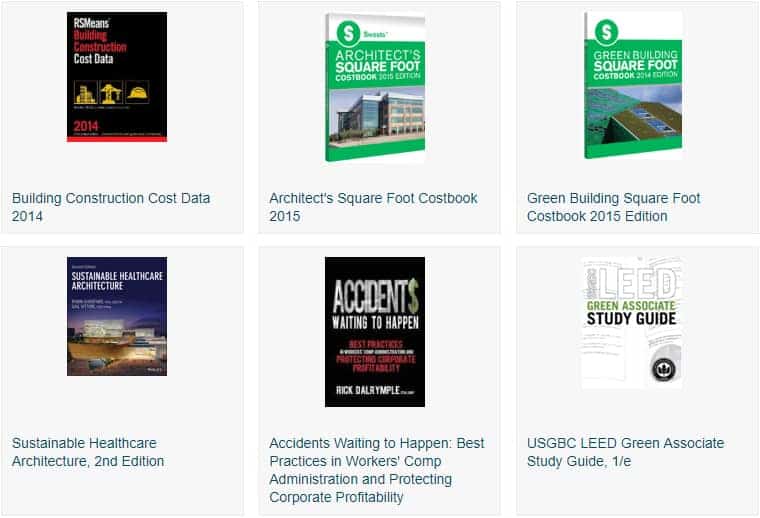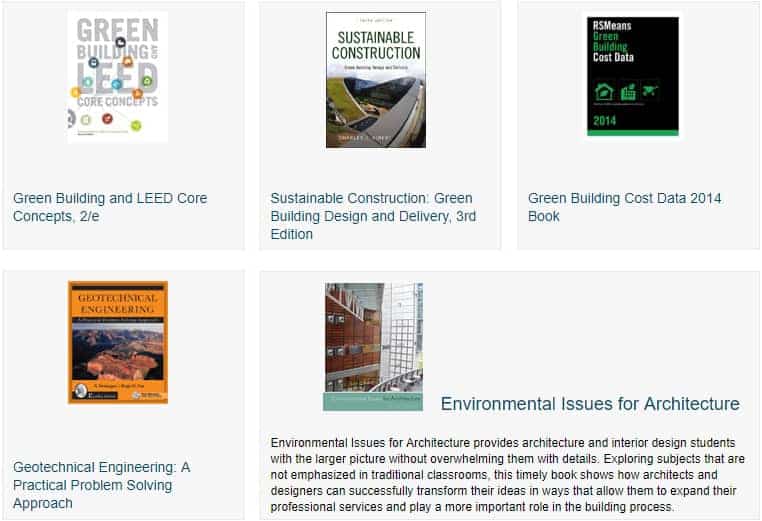 4. EDC eNewsletter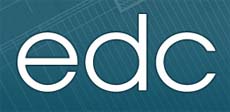 This weekly eNewsletter covers the news, articles and products you need to know about. Each edition brings you project photos and industry details on important topics.
January 14th
January 21st
January 28th
February 4th
February 11th
February 18th
February 25th
March 4th
March 11th
March 18th
March 25th
April 1st
April 8th
April 15th
April 22nd
April 29th
May 6th
May 13th
May 20th
May 27th
June 3rd
June 10th
June 17th
June 24th
July 1st
July 8th
July 15th
July 22nd
July 29th
August 5th
August 12th
August 19th
August 26th
September 2nd
September 9th
September 16th
September 30th
October 7th
October 14th
October 21st
 October 28th
November 4th
5. Whitepapers

The Advocate AV-Series Lavatory System

The Advocate AV-Series Lavatory System is the first washroom fixture to combine a touchless sink, faucet and hand dryer in a single unit.
Bluebeam Revu: Be Better. Work Smarter.
Bluebeam Revu is a PDF-based solution that helps technical professionals do what they do better.
AirRenew Indoor Air Quality Gypsum Board
AirRenew Indoor Air Quality Gypsum Board works to break down chemicals to improve indoor air quality. This patent-pending board breaks down chemicals like formaldehyde present in hospitals, schools, offices, and residences.
Big Ass Fans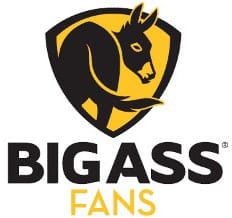 Big Ass Fans employs a team of LEED Accredited Professionals, applications engineers, project consultants and outside reps dedicated to assisting design professionals with their projects.
This team offers free design support with specification recommendations, CAD files, Revit files, layouts, technical documentation and budgeting assistance.
The Drive for High Performance Buildings

This whitepaper, the first in a three-part series, explores the evolution and impacts of high-performance buildings on owners, architects and leaders in the building community.
Willingness to Learn Leads to Great Discoveries
Holden University Center of Lakeland Community College presents a case study on its incorporation of LED lighting.
The Indisputable Value of Daylight: Electric Energy Savings Hold Their Own in Thermal-Loss Argument
In the heat of controversy regarding minimizing thermal loss versus maximizing daylight usage, Acuity Brands sheds some light on the benefits and practicality of daylight and lighting control technology.
Managing Documents Through the Life of a Project Using Bluebeam PDF Revu

Construction projects generate a wealth of paperwork. The Bluebeam PDF editing software allows for an efficient organization system to manage these documents.
A Simple Approach to Floor Maintenance

The advantages to simple floor maintenance are right under our feet.
Energy-Efficient Roofing: More than a Black and White Issue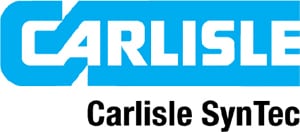 Few issues in single-ply roofing have been more contentious over the last decade than the "black versus white membrane" debate, and for good reason.
Commercial Toplighting – Thermal Loss vs. Electrical Energy Savings
Daylighting is the use of natural light as a main illumination source from a myriad of glazing devices in both vertical and horizontal positions within a building. The use of daylighting stems from the beginning of time and since the beginning there have always been similar concerns regarding proper design, light output, glare and even heat.
Increasing Profitability while Improving Indoor Air Quality
Commercial building owners are caught between two powerful forces – the need to lower energy costs and the need to attract tenants by providing building environments that meet or exceed Indoor Air Quality (IAQ) regulations.
Building Sustainability through Building Automation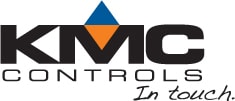 As a goal, sustainability may be driven by a number of factors such as environmental stewardship, the desire for green building certification, or the financial promises of lower operating costs. No matter what propels you toward the sustainability goal, building automation and control systems can contribute greatly to its achievement.
Protecting Lives and Property: Making Green Buildings "Functionally Resilient"
Protecting Lives and Property: Making Green Buildings "Functionally Resilient" is sponsored by the Concrete Joint Sustainability Initiative (Concrete JSI ). Formed in the spring of 2009, the Concrete JSI is a voluntary collaboration of 28 U.S. industry associations that seek to advance the sustainable development applications of all concrete structures.
Improving Building Energy Efficiency with Metal Roofs and Walls
The practice of using the energy, water and materials more efficiently in all phases of commercial building construction has grown dramatically in the last decade. This process, referred to as green building, has shown a positive effect on the planet, people and profit.
Lighting the way: Perspectives on the global lighting market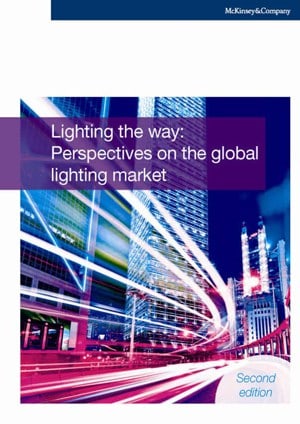 The 2012 edition of "Lighting the way: Perspectives on the global lighting market" features updates on the findings presented in the 2011 report, addresses the market environment and more.
Thermally Active Building Design: A Path Toward Carbon Neutrality
The gauntlet has been thrown down. Building designers now realize our design traditions have missed opportunities for energy efficiency and the key synergies that come from the disciplines of integrative design.
Integrated Lighting Control Steps to Success
Lighting control has traditionally been delivered to customers by electrical contractors as specified through Divisions 16 or 26 by the MEP firm employed by the owner. However, as energy costs increase and green building and sustainability needs grow the adequacy of this delivery mechanism falls short.
Oops! We've been Drilling in the Wrong Place!
The Gulf of Mexico (GOM) oil disaster prompted research leading to a paper, "Oops! We've been drilling in the Wrong Place." The paper compares the energy value of all the oil produced annually from the U.S. GOM with what can be achieved with a national program of building retrofits of just homes and commercial buildings. The results are informative.
Water/Energy Correlation 
As cities continue to grow, particularly in regions already experiencing water scarcity, the linkages between water and energy use are becoming more important. A growing community needs more power, which requires additional water.
The Green Building Boom Continues
In this report, Canaccord Genuity presents an overview of the green building industry, examining the economic and environmental benefits as well as discussing several of the industry's long-term growth drivers. It also examines the burgeoning market for green retrofits, a particularly timely topic given the current slowdown in the nonresidential construction industry.
Marriott Uses Fiberglass Mat Dens Brand Gypsum Panels for Construction and Renovation
Faced with preventing moisture issues while keeping time sensitive projects in mind, Marriott International, Inc.'s design and construction team chose the Georgia-Pacific fiberglass mat Dens™Brand gypsum panels for the Orlando, Florida-area hotel projects.
Modular Building and the USGBC's LEED Building Rating System
Published by the Modular Building Institute (MBI) and authored by Robert J. Kobet, this 40-page whitepaper is an overview of how the commercial modular construction industry's current practices and products can benefit from an awareness of the US Green Building Council's Leadership in Energy and Environmental Design (LEED(tm)) Building Rating System.
6. CEU
Welcome to EDC's sustainable continuing education section featuring information on green building industry topics. EDC is an AIA and USGBC Education Providers. Articles have been approved by USGBC for 1 GBCI CE hour per article towards LEED Professional credentialing maintenance and/or 1.0 AIA learning unit. Or visit the CE Campus to register for easy access to all of EDC's CEU articles, quizzes and your certificates.
How to Earn Your Credit
To qualify for credit, you must read the article, complete the post-article quiz, and pass with an 80% or better. Upon successful completion, your results will be forwarded to AIA for approval but you MUST provide your AIA member number. LEED Professionals may submit their hours to Green Building Certification Institute (GBCI) under the "Professional Development/Continuing Education" activity type in "My credentials" at www.gbci.org. A certificate of completion will be emailed to the address you provided. Attendees interested in other forms of credit are responsible for self-reporting to their state licensing board.
For questions, e-mail [email protected].
7. EDC's Find a LEED Consultant
Green Building is quickly expanding. Building owners, architectural firms, construction managers and contractors don't necessarily know where to turn. EDC is offering a single-resource Directory for all of their LEED Certification needs. You can browse by category, or enter in your zip-code to search by location. Click the "START YOUR SEARCH" button to search all Consultants.