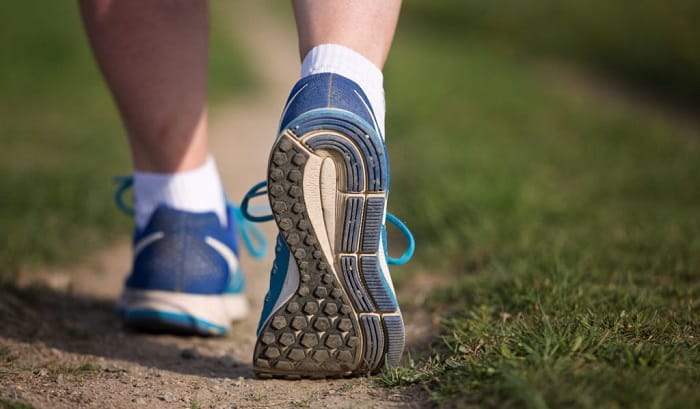 Remember when I first got into the world of safety work gear, all the definitions drove me crazy. Choosing the right work boots includes fitting, designs, safety functions, and so much more. One of the questions that got my mind bending was: "Is there a difference between non slip and slip resistant?" Brands keep advertising amazing properties of their boots without providing any thorough information.
After many years of wearing and purchasing work boots, I've come up with a comprehensive answer. For our new fellow boot wearers, the terms are technically the same and can be used alternatively. You can sigh with relief now. However, they are two different terms for a small reason.
In this article, we will explain the difference between non-slip vs slip-resistant, along with tips to buy the best slip-resistant boots. Dive in!
Definition of Slip-resistant and Non-slip
At first glance, you can easily see that the two terms are pretty similar. Both imply an item that can prevent slips. They are mostly used for shoes' outsoles. A pair of shoes that feature slip-resistant or non-slip soles can protect the wearer from injuries when walking on slippery surfaces.
The terms do differ from each other a little. If you've been into the world of safety shoes for a while, you might have realized "slip-resistant" is more used by brands. Most products are labelled as slip-resistant, not non-slip. Brands are not made to do so by any organizations. It is just about the fact that "non-slip" sounds more intense while there is no shoe on earth that can completely prevent slipping and tripping. Brands don't want to over market their products or put the expectation up too high.
On the other hand, the term "non-slip" is shorter and easier to use. Therefore, they appear more often in articles and conversations. In short, are slip-resistant and non-slip the same? Yes, they are. Next time you purchase work boots, don't worry much about the terms. But not every work boot can be labelled as slip-resistant or non-slip, it must meet the ASTM International standards.
ATSM Slip Performance Evaluation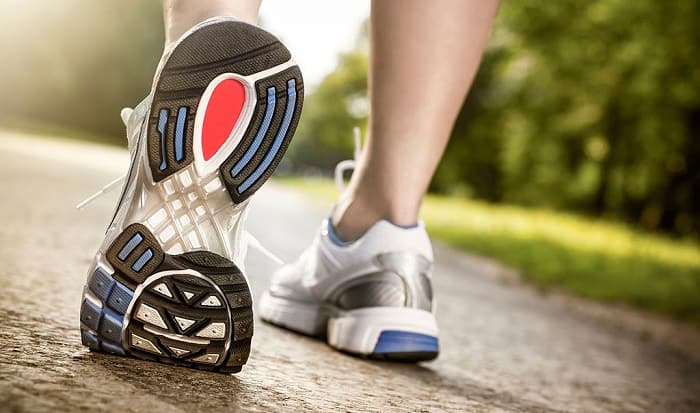 Slips, trips, and falls are the most popular injuries that occur at hazardous workplaces. The demand for this specific type of outsoles is relatively high. To ensure maximal safety for workers, the ASTM has published rigorous testing procedures for anti-slip shoes.
Slip resistance testing is a complicated process. To carry out the testing, there must be a slip test machine. It will control and measure some criterias relating to slip when walking. Since many factors can cause slippage, manufacturers must calculate the coefficient of friction (COF) for footwear on multiple situations like:
Forward heel slip
Forward flat slip
Slip on the forepart
Under all of these situations, the boots must provide a certain amount of COF to keep the foot gripping to the ground. For further information, read the ASTM F1646 Terminology Relating to Walkway Safety and Footwear.
The testing and evaluation might sound like a lot. The good news is you can skip all the intricate, technical information by simply learning how to tell if shoes are non-slip when you try them on. Keep reading.
Components of Non-slip Boots
Non-slip soles are usually made of softer rubber with a tread pattern that will offer more floor grip. The most popular is the combination of EVA (ethylene vinyl acetate) rubber and a hexagonal pattern. The idea is similar to a car tyre. EVA rubber is highly durable.
Hence, you often find non-slip shoes more long-lasting than regular ones. Under harsh working environments where workers encounter grease, moisture, mud, or oil regularly, those outsoles are imperative.
In addition to non-slip outsoles, a good pair of anti-slip boots should come with other components:
Thick padded collars: The thickness in the supportive collars allows the feet to feel the shoes better, providing more steady steps. Workers can perform difficult tasks like climbing trees, carrying heavy loads on slippery flooring confidently.
Waterproof and lightweight materials: The shoe uppers are made of water-resistant, and lightweight materials. Water won't leak in and dampen the shoes. And with minimal weight, the boots are completely under control. It is to ensure workers won't feel slippery in their shoes under all weather conditions.
Cushioning footbeds with arch support: Similar to the thick padded collars, the soft and cushiony footbeds are to offer more support and reliability. They allow workers to feel comfortable and confident carrying out high-risk tasks.
Big toe boxes: When buying shoes, most of us don't care much about the fitting of the toe areas. But tight toe boxes are one of the most common factors that cause painful feet. Besides, bigger toe boxes offer faster and firm steps. As you walk on uneven terrain, your toes won't rub against the shoes.
Shock absorbing materials: Many trips and slips occur when the feet are impacted with shock. You can imagine an electrician is fixing the wires on a ladder when a wrench accidentally falls on his feet. The slight impact will cause him to be unbalanced. Shock absorption materials can prevent such injuries from happening.
For more information, watch this video about ACE Tactical work boots – Slip-resistant defender series. The video talks about the technologies a brand uses to produce the best non-slip outsoles.
If you intend to buy non-slip boots, the pro tips are to pay attention to the properties above besides the soles. The right pair of boots can make your long days at work much more comfortable. Also, the proper shoes will help prevent your feet, knees, and back from strains and fatigue.
How to Tell if Shoes Are Non-slip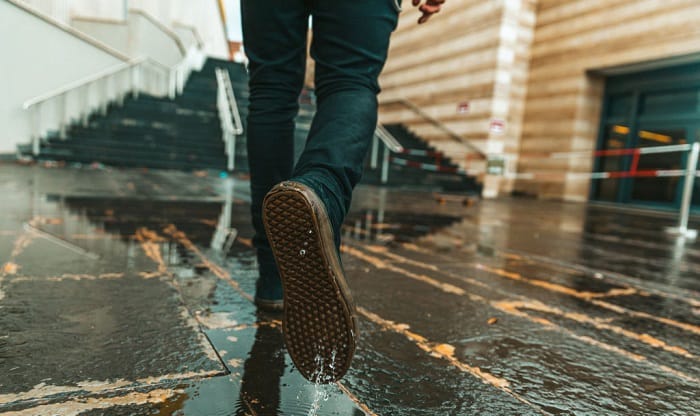 Be careful when purchasing as not all shoes marked as slip-resistant meet the ASTM standards. You should learn about what to expect in non-slip shoes.
The slip-resistant label
When you read the description of a shoe, make sure it says something like "outsoles are ASTM F1646 rated" or the product actually comes with an ASTM slip-resistant tick on it. Some brands advertise their boots as anti-slip without any evidence that the boots have undergone official testing procedures. As it affects your safety, only buy work boots from trusted brands and ensure that the shoes are safe enough to use.
The shoe sole materials
As mentioned above, you should expect the EVA rubber materials on non-slip shoe soles. EVA rubber is synthetic and looks like foam or resin. Most slip-resistant soles come with unique designs like rounded sides. Don't be naive to think all rubber outsoles can resist slips and trips. When it comes to harsh working conditions, you need heavy-duty gear. Always check the boots carefully before paying for them.
The shoe sole designs
The two popular non-slip outsole characteristics are the grooves and tread patterns. Additionally, some work boots have raised heels to increase stability when climbing ladders.
The grooves: Slip-resistant boots often come with grooves on the soles. Those are not for decoration. In fact, they are extremely helpful in correcting the body posture, providing foot support, and enhancing grip.
Tread patterns: When looking closely, you will find little circles, hexagons, and lines on the outsoles' surfaces. Again, those are not to decorate. They help generate friction for the shoes to stand firmly. When walking on muddy terrain, the shoes won't trap water and cause slips.
Ladder grab notches: They are the notch between the heel and midsole of a boot. The notch allows workers to step on ladders more easily and safely. Not all anti-slip boots feature this though. But if your job involves climbing trees and ladders, this simple yet thoughtful function will secure your safety. Look for heeled boots instead of wedgies
Try on the boots
It is great if you have a chance to try on boots before purchasing. Or if you buy online, before wearing them to work, put the shoes through a slip test by:
When you walk around, run, slide on a smooth and shiny floor, the boots grip well to the ground. Floors similar to ones at the supermarkets are a nice place to carry out the test.
Rub your hand slightly against the soles. They should not feel sleek. Instead, they might feel a little sticky.
Conclusion
Safety should never be taken lightly. In fact, it should be made mandatory when purchasing work boots. Though non-slip or slip-resistant work boots are not major distinctive terms, learning about the slip-resistant properties of a shoe is necessary. As it will allow you to make the smartest choice and optimize your own safety.
We hope you've gathered enough information about difference between non slip and slip resistant. Feel free to leave a comment should you have any further questions. We are more than glad to help. See you soon!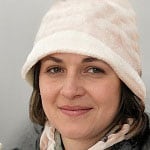 Veronica is our content editor. She is a talent in delivery. Her main work is editing and writing articles that are both informative and simple to follow. She is in charge of synthesizing our understanding of what personal protection equipment (PPE) is needed in each job, how to best apply it, and how to visualize that equipment.